Justin Nicosia's Most Impressive Teams at the New Year
Date: January 17, 2023
By: Justin Nicosia
This article was originally written on Jan. 4, 2023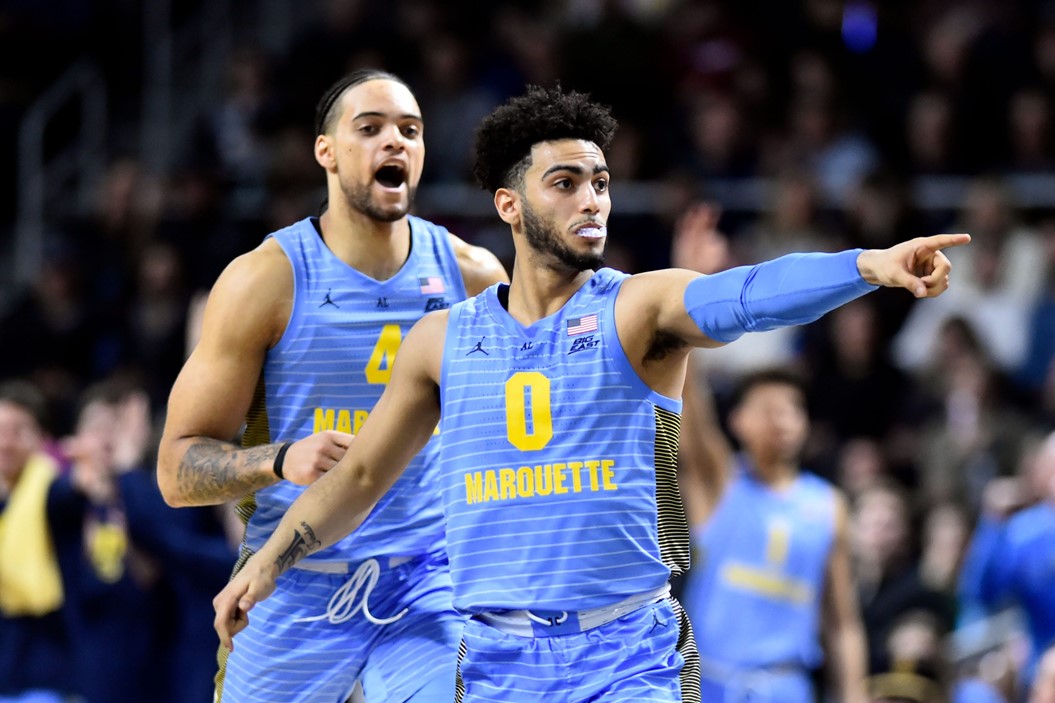 Brian Fluharty/USA TODAY Sports
As the calendar turns to a new year, there's no better time to take a look at some of the college basketball teams that have exceeded expectations thus far into the season.
I know… I cheated. It's technically Jan. 4, not New Year's. I'm writing this after Wednesday's slate of games simply because of how loaded the slates were for the first few days this week, and they could have impacted the list.
Since the word "impressive" is subjective, allow me to define how I'm deciding the teams that make this list.
First, to qualify for this list a team must have not been in my Preseason Top 25 and for those wondering what happened to that series, don't worry. My rankings will make their grand return next week. This is why you won't see some teams on here that would otherwise seem obvious from a national perspective – like Miami or UConn.
Second, a team must have exceeded the expectations I had set for them – I may not have ranked Rutgers in my top 25 preseason, but I had them ranked 33rd preseason, and that's around where I'd have them now.
Lastly, as implied by this article's headline, a team has to be, in my opinion, the most impressive in their conference to make this list (sorry, Wisconsin). During the preseason, I made (and tweeted out) my own predictions for each power conference team, which I will loosely base this off of.
And to clarify, the six conferences included in this article are the ACC, BIG EAST, Big Ten, Big 12, Pac-12, and SEC.
So, without further ado, the list.
ACC: Pittsburgh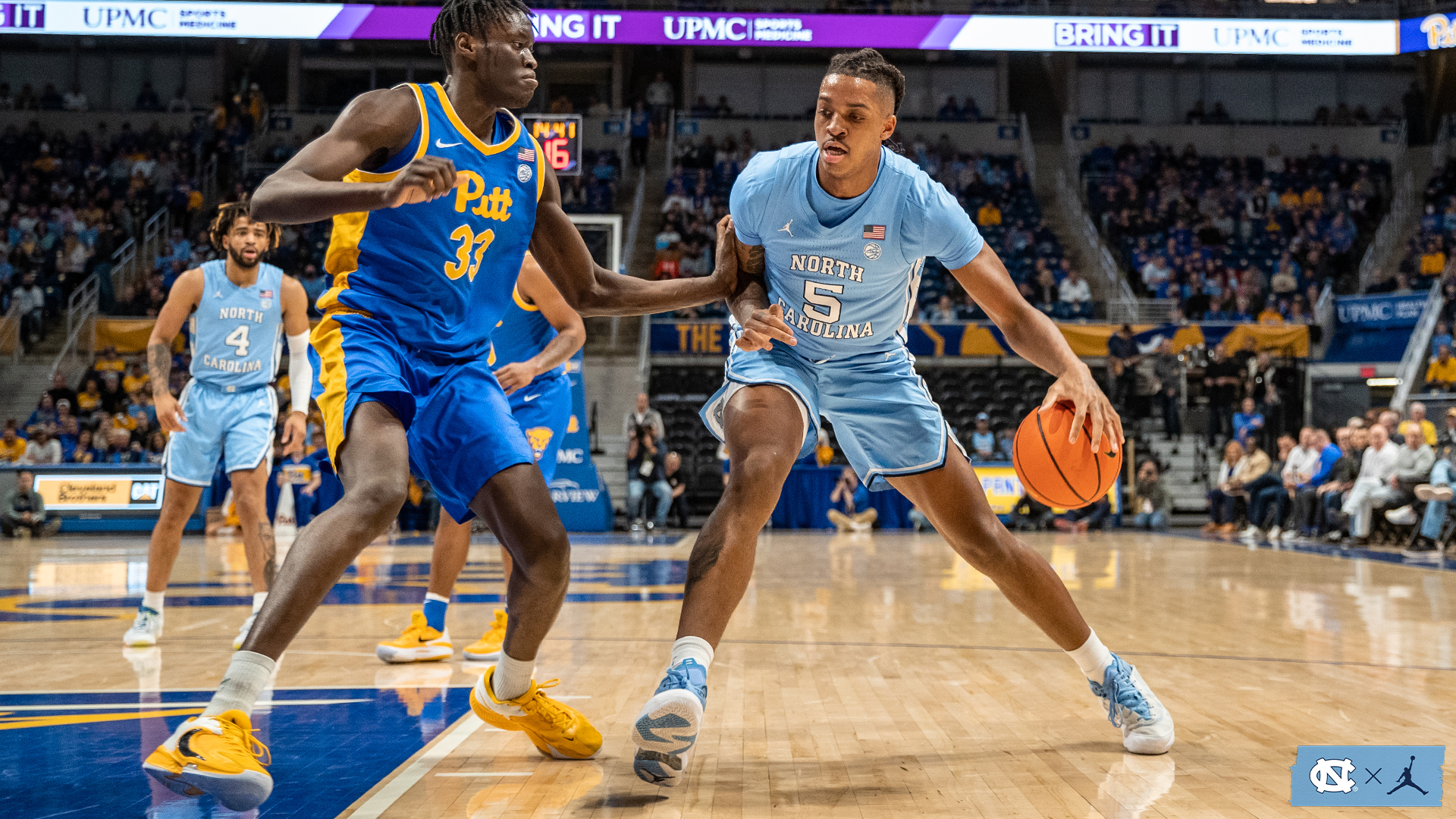 UNC Basketball
My Totally Accurate Preseason ACC Predictions:
1.UNC
2.Duke
3 Miami (FL)
4.Notre Dame
5.Virginia Tech
6.Virginia
7.Florida St.
8.Pittsburgh
9 Boston College
10.Wake Forest
11.N.C. State
12.Syracuse
13.Clemson
14.Louisville
15.Georgia Tech

— Justin Nicosia (@justinnicosia20) November 3, 2022
To give myself credit, I did like Pittsburgh more than most preseason – they were eighth in my projected ACC standings, and I thought they'd have an outside chance of making the tournament.
But I never expected this team to start 11-4 and 4-0 in the ACC with victories against N.C. State, UNC, and Virginia, especially without John Hugely for two of those, who has missed the last seven games for personal reasons.
Ole Miss transfer Blake Hinson and Jamarius Burton have been tremendous for a team that now not only looks like a team that could make the NCAA Tournament, but one that could outright win the ACC, especially in a year where the conference is wide open. Look for them to be ranked soon.
BIG EAST: Marquette
My TOTALLY Accurate Preseason Big East Predictions:
1.UConn
2.Villanova
3.Creighton
4.Xavier
5.Seton Hall
6 St. John's
7.Providence
8.Marquette
9.Butler
10.Georgetown
11.DePaul

(certainly nobody will take any issues with this)

— Justin Nicosia (@justinnicosia20) November 3, 2022
Similar to Pittsburgh, I actually liked Marquette preseason as a sleeper team in the Big East – their big three of Tyler Kolek, Kam Jones, and Oliver-Maxence Prosper flashed the potential to make a run in the conference, and while I ranked them eighth in the conference preseason, that was more based off of my skepticism for them to put it together for a full season.
But not only have those three been critical in the success of a Golden Eagles team that is currently 12-4 overall, 4-1 in the Big East, and ranked 17th in KenPom, Marquette has also received tremendous help from Oso Ighodoro (an all-conference caliber player on defense) and David Joplin (a 40% three-point shooter).
Marquette's résumé so far is impressive – they blew out Baylor and have also defeated Creighton, Seton Hall, and Villanova on the road with Cam Whitmore.
Their only losses have been a two-possession road affair against a Purdue team that may be the best in college basketball, a three-point loss to a Mississippi State team that was one of the last remaining undefeated teams in the country, an overtime loss to Wisconsin, and a double overtime road loss to a good Providence team.
This team is close to a lock to make the NCAA Tournament barring an atrocity in BIG EAST play, and they are on course for the program's first top-6 seed since 2018-19.
Big Ten: Purdue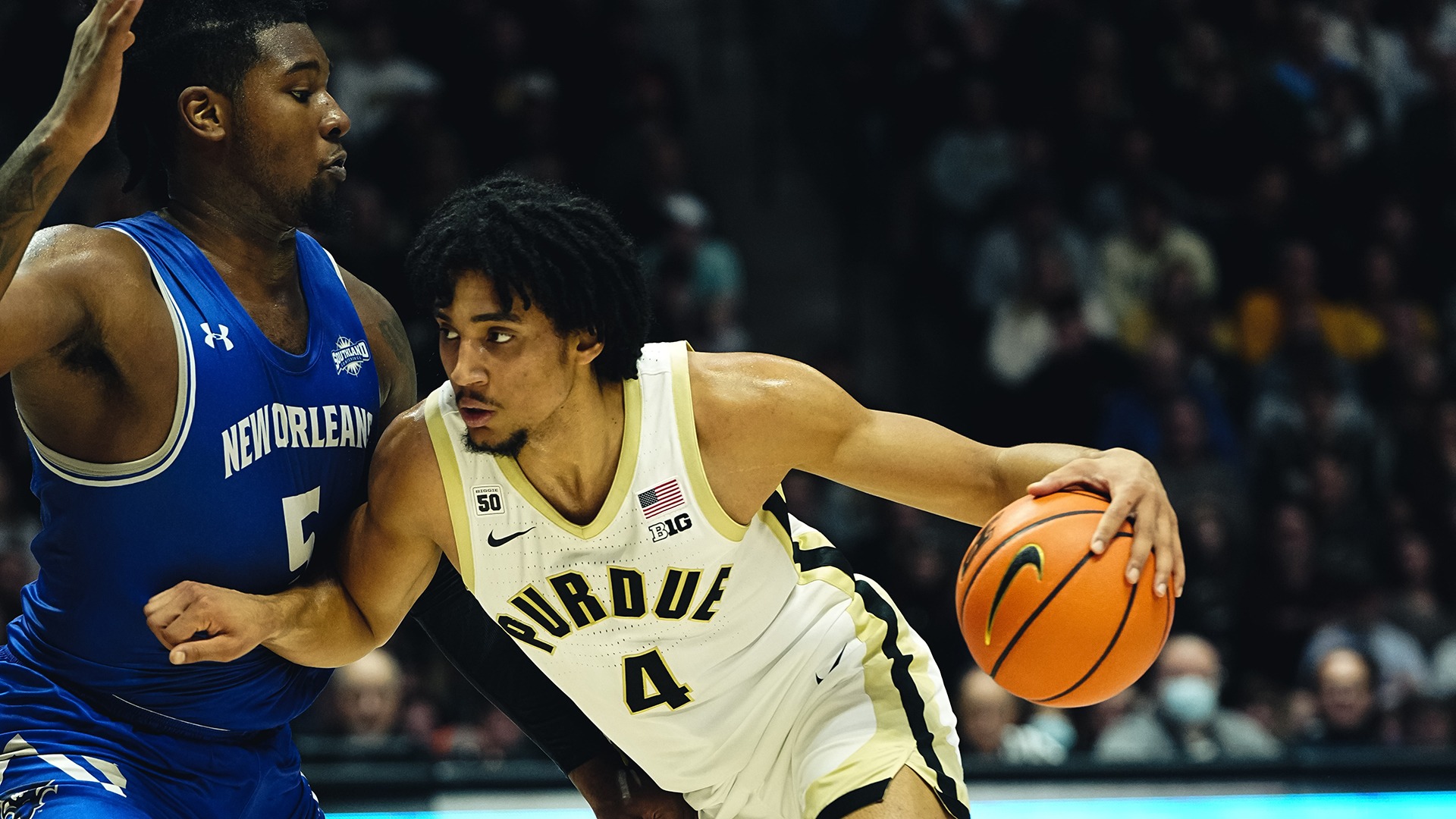 Purdue University Athletics
My Totally Accurate Preseason Big Ten Predictions:

1.Indiana
2.Michigan
3.Ohio St.
4.Rutgers
5.Michigan St.
6.Illinois
7.Iowa
8.Purdue
9.Wisconsin
10.Maryland
11.Northwestern
12.Penn St.
13.Minnesota
14.Nebraska

— Justin Nicosia (@justinnicosia20) November 3, 2022
Man, I feel stupid for ranking Purdue eighth in my preseason Big Ten rankings. The team lost Trevion Williams, Jaden Ivey, and Sasha Stefanovic, which led me to doubt Matt Painter's squad, and I've been proven way wrong. Not only are the Boilermakers better than eighth in the conference, they're better than eighth in the country.
Zach Edey has made a huge step to being the frontrunner in the national player of the year race, while freshmen Fletcher Loyer and Braden Smith have been far better than advertised.
Victories over Marquette, West Virginia, Gonzaga, and Duke have brought this team into the brightest parts of the national spotlight, and while they did take a home loss on Monday to Rutgers on the final possession of the game, they've more than shown that they have one of the strongest résumés, if not the single strongest one, in the entire country.
Big 12: Iowa State
My Totally Accurate Preseason Big 12 Predictions:
1.Texas
2.Baylor
3.Kansas
4.TCU
5.Texas Tech
6.Oklahoma St.
7.Oklahoma
8.Kansas St.
9.West Virginia
10.Iowa St.

(this accounts for the Fardaws Aimaq injury)

— Justin Nicosia (@justinnicosia20) November 3, 2022
Iowa State under T.J. Otzelberger is very much like Geno Smith under Pete Carroll – people write them off and they don't write back.
Much like last season, this year's Cyclones were ranked near the bottom of the Big 12 in the preseason, with few expecting them to make a run at the NCAA Tournament.
I even ranked them dead last this season after losing top scorers Izaiah Brockington and Tyrese Hunter.
But Iowa State now has victories over UNC, Baylor, Oklahoma, and Virginia, earning them a ranking in the AP top 25.
Their lone losses, albeit blowouts, have been to talented UConn and Iowa squads.
Caleb Grill and St. Bonaventure transfer Jaren Holmes have been critical to Iowa State's success, and they have the team on track to another NCAA Tournament appearance, although they need to make sure they don't fall apart in the uber-talented Big 12 Conference.
Pac-12: Utah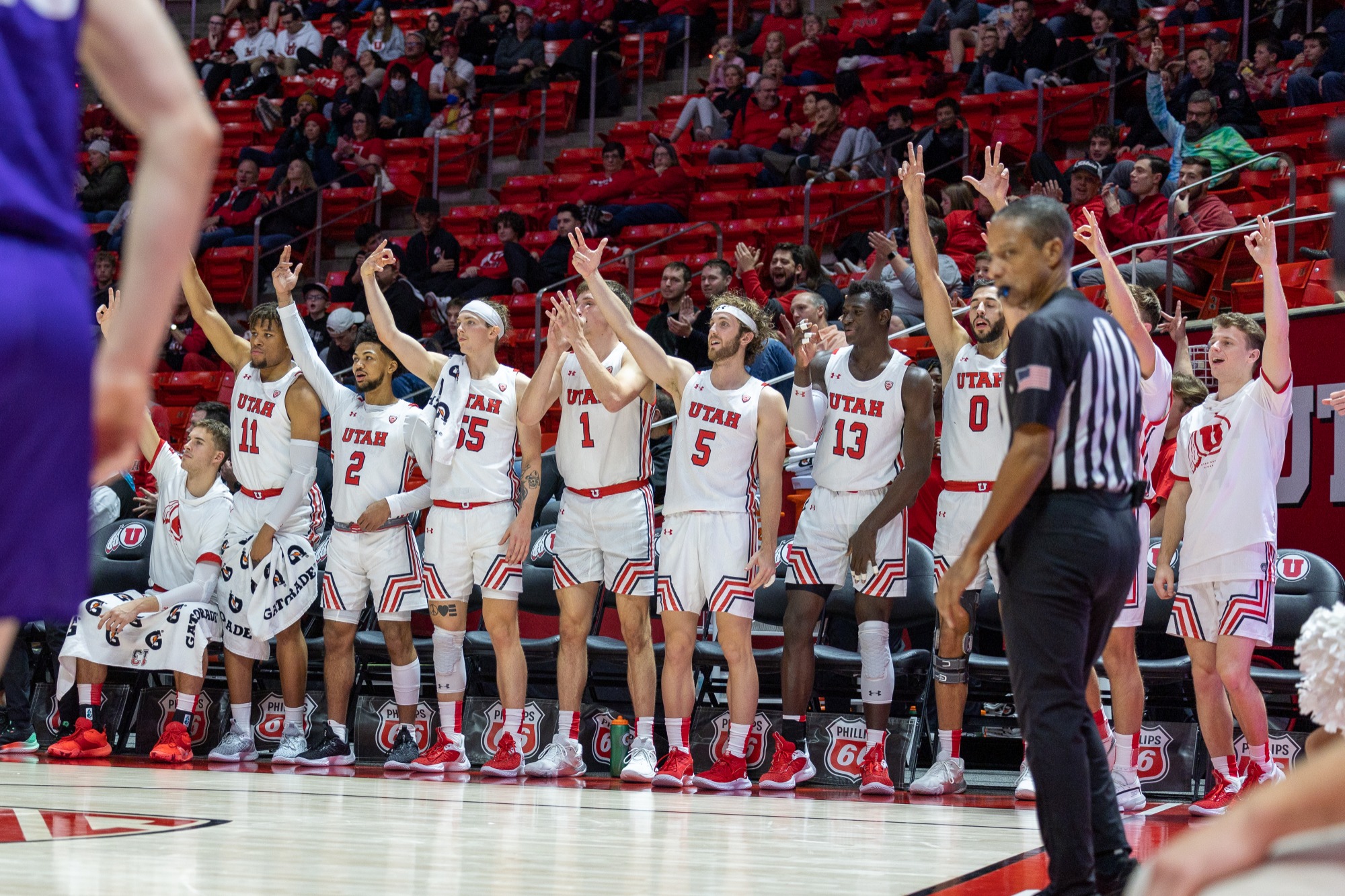 University of Utah Athletics
My Totally Accurate Preseason Pac-12 Predictions:
1.UCLA
2.Arizona
3.Oregon
4.Stanford
5.USC
6.Arizona St.
7.Washington
8.Colorado
9.Washington St.
10.California
11.Utah
12.Oregon St.

— Justin Nicosia (@justinnicosia20) November 3, 2022
While the Pac-12 Conference has not been at its best this season, they can still expect to send at least three teams to this season's NCAA Tournament, and 15 games into the season, the Utah Utes look like one of those teams.
Still being disrespected nationally by many, Utah has an impressive 11-4 record with an extremely notable blowout loss against a top 5 Arizona team.
While some of this criticism is valid – the Utes didn't challenge themselves with a difficult non-conference schedule, and took losses to Sam Houston State and BYU, Utah is still the clear third-best team in the Pac-12, and the conference should send at least three teams (it is significantly stronger this year than last year, according to KenPom, and sent three teams last year).
Branden Carlson and Ben Carlson (no relation) have been major contributors on the interior, while the revelation of Gabe Madsen and Lazar Stefanovic's three-point shooting ability has been key to spacing out the offense. Don't be surprised to see the Utes pull off another big upset or two during the remainder of conference play.
SEC: Missouri
My Totally Accurate Preseason SEC Predictions:
1.Kentucky
2.Arkansas
3.Tennessee
4.Florida
5.Auburn
6.Alabama
7.Texas A&M
8.Mississippi St.
9.South Carolina
10.Mizzou
11.Ole Miss
12.LSU
13.Vanderbilt
14.Georgia

— Justin Nicosia (@justinnicosia20) November 3, 2022
HOW ABOUT MISSOURI?? After losing their two best players from last year– Javon Pickett and Trevon Brazille – to Saint Louis and Arkansas, respectively, as well as their entire roster aside from Kobe Brown, Kaleb Brown, and Ronnie DeGray, the Tigers have jumped to an impressive 12-2 start with one of the most impressive offenses in the country against first-year head coach Dennis Gates.
While the team did lose a game on Wednesday at Arkansas in which they were leading for over 25 minutes and did get blown out against the reigning national champion Kansas Jayhawks in early December, there's still a lot to like.
Missouri has big wins against UCF, Illinois, and Kentucky, rank in the top 40 in almost every predictive metric, and have a pair of All-SEC caliber players in Kobe Brown and D'Moi Hodge, and are ranked in the top 20 of the AP top 25.
Now I wouldn't say Missouri is a lock for the NCAA Tournament yet. Their non-conference schedule ranked 314th out of 363 teams, according to KenPom, but they have a few solid wins now, and a plethora of opportunities in conference play to build up enough of a résumé to comfortably return to the NCAA Tournament.
Not bad for a team I projected to finish 10th in the conference.
Justin Nicosia can be reached at justin.nicosia@student.shu.edu.
Posted in: Sports, Men's Basketball