Have the Devils Finally Solved Their Goaltending Woes?
Date: September 19, 2022
By: John Makuch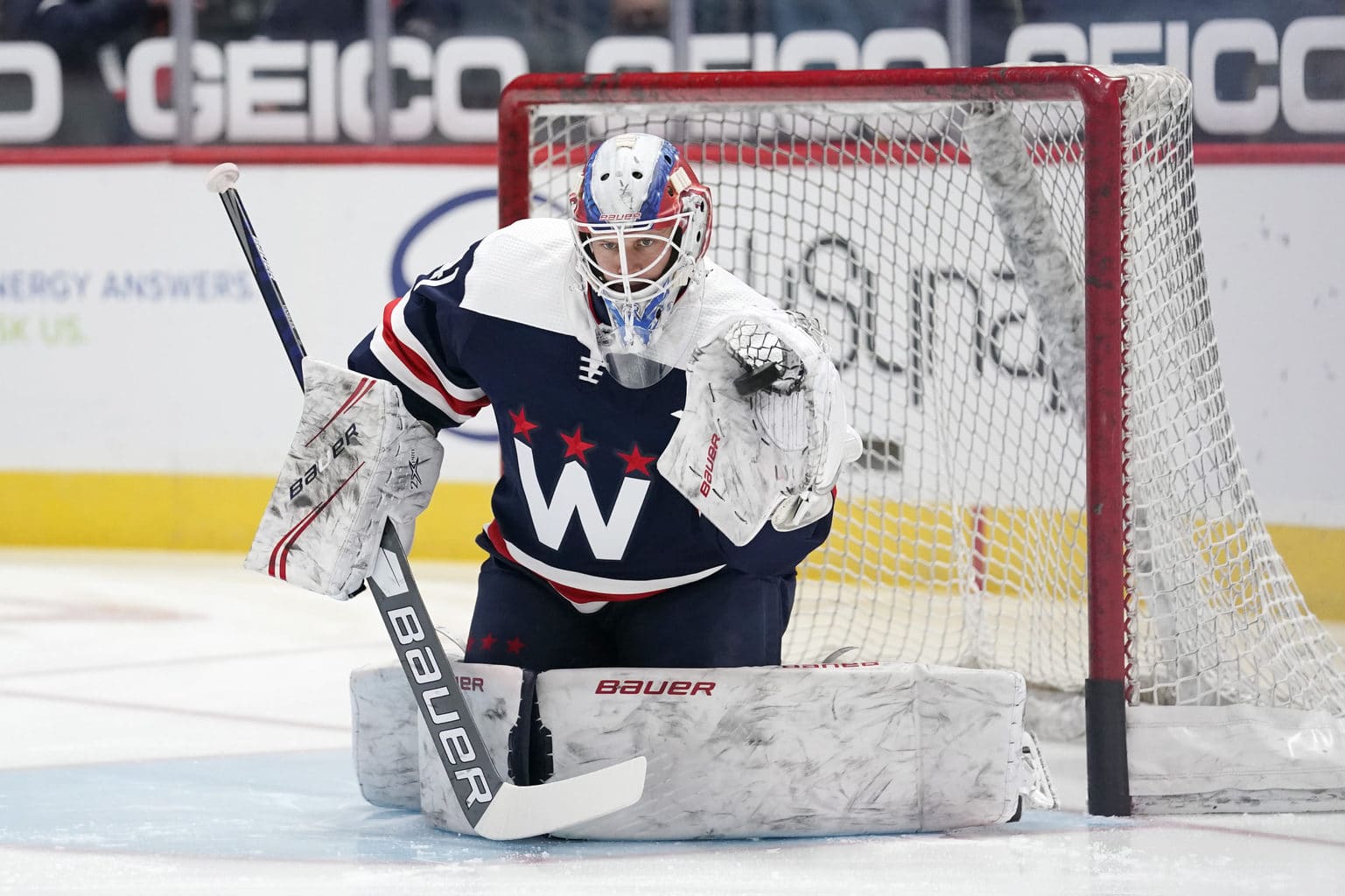 Getty Images
The New Jersey Devils have been chasing the success of Martin Brodeur ever since his retirement. However, it is difficult to expect anyone to dish out the same production as one of the best goaltenders to ever play the game of hockey.
The Devils have been using a goaltender committee over the past half-decade or so as this squad tries to find its mainstay netminder, but this season could be the one where they find their man.
The New Jersey Devils signed Vitek Vanecek this offseason, the goalie who could be the answer in net.
Vanecek picked up 20 wins for the Washington Capitals which earned him the three-year, $10,200,000 contract, and the Devils hope he can live up to the expectations of that deal.
His .908 save percentage and 2.67 GAA numbers last season could be improved upon, but Vanecek is only 26 and has most likely not even hit his prime yet. He also becomes the most reliable goaltender on the Devils' roster and could help bring this team to new heights in 2022.
After injuries, the Devils used a total of seven goaltenders this past season, which is not going to lead to consistent winning in this league. Vanecek can be a goalie that plays over 40 games again for this team, and the depth on this roster can support him as well.
Nico Daws and Mackenzie Blackwood were both put in situations where they had to play 25 games each in net, and both finished just under .500 in terms of their record.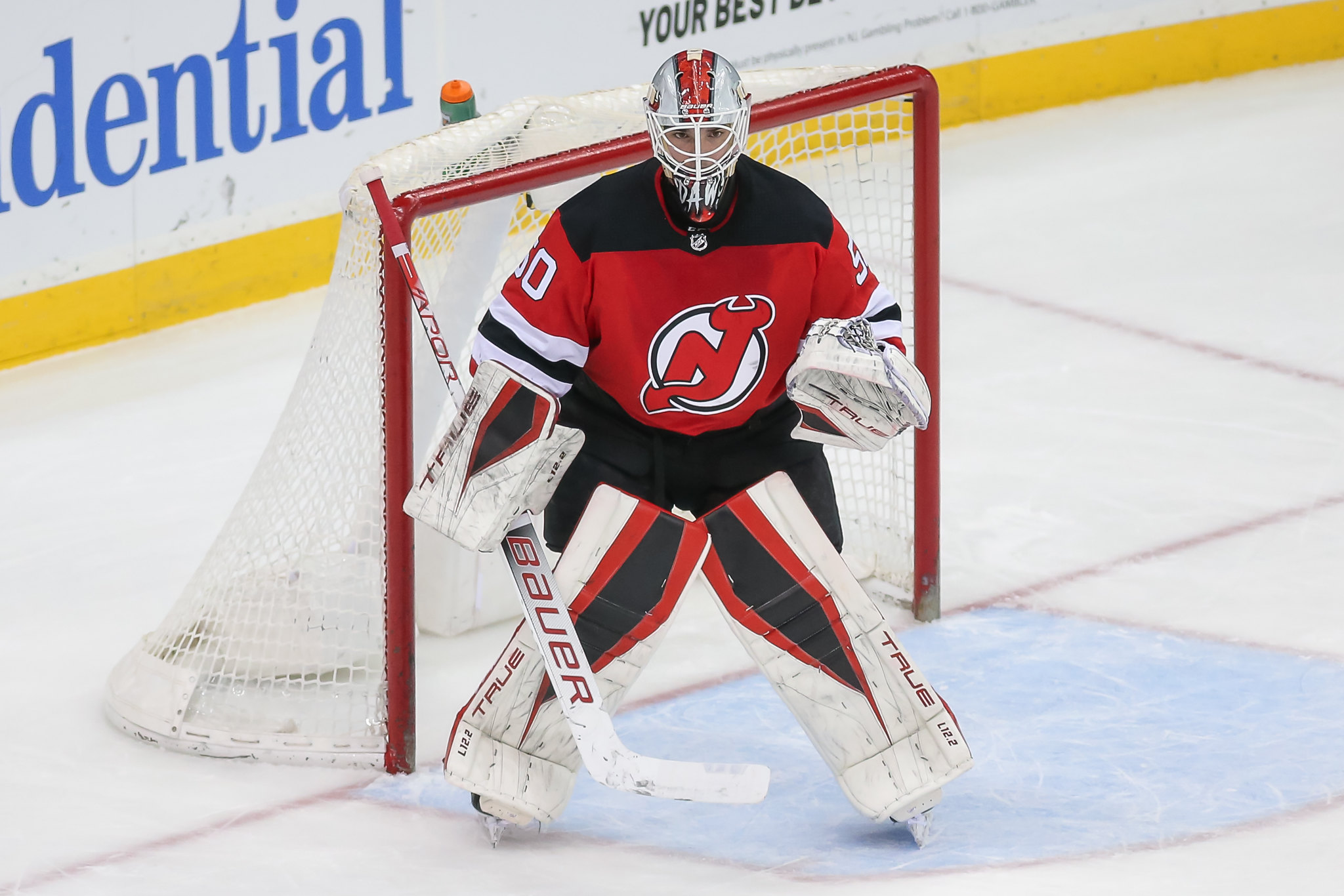 Jess Starr/The Hockey Writers
Daws had the best numbers with a 3.11 GAA, which is not what the team hopes to get out of their starter, but he can be a very solid rotation piece behind Vanecek. Blackwood was just behind with a 3.39 GAA, which is also solid if you look at Blackwood as a rotation guy.
New Jersey has been looking for that reliable goaltender to step up and be the goalie Devils fans can expect to watch most of the time. The Devils had hoped one of their prospects such as Daws, Blackwood, or even a Gillies or Bernier would become the number one goaltender, but the team needed to go out and get a proven netminder.
Having someone with the skill of Vanecek can also lead to the better development of younger goaltenders. New prospect Tyler Brennan could also find his way on the roster in the next few seasons, and Vanecek could help develop him as the years go on.
This also forces the rest of the goaltenders on the roster to step up their game if they want more ice time, or trades could occur with some of the younger netminders if Vanecek becomes as reliable as the Devils hope.
What this signing does is it gives the Devils options that they have not had in years past, and opens a whole box of new opportunities for this team.
Building around Vanecek could lead to the roster being in a win-now mode rather than a rebuild mode. What makes this great for New Jersey is that they already have the young players that can build around a young goaltender.
New Jersey made some excellent selections defensively in players like Simon Nemec with the second overall selection, so looking forward to the beginning of Vanecek's prime, these young defenders will be developed at the perfect timing.
This change in philosophy shows that the Devils are committed to winning, and now feel the team is at a point where having a proven goaltender can lead to a more successful season.
Time will tell if the signing is successful for New Jersey, but this move puts them in a much better place than they were in years past as this team works towards the present.
John Makuch can be reached at john.makuch@student.shu.edu.
Posted in: Sports, NHL, New Jersey Devils