Devils Player Preview: Vitek Vanecek
Date: September 19, 2022
By: Michael Bellifemini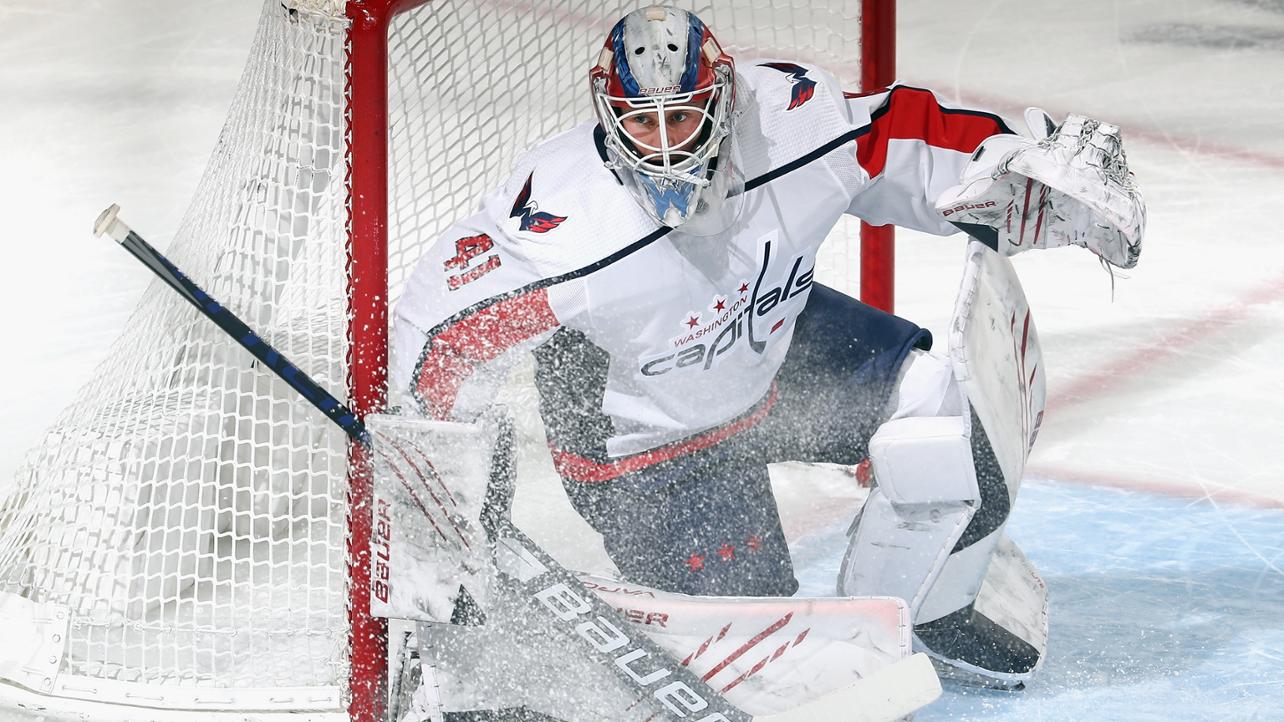 NHL.com
It was a pretty busy summer for the New Jersey Devils as they looked to improve their team with the help of the draft, free agency, and trades.
The Devils had the second selection in the NHL Entry Draft, and they drafted defenseman Simon Nemec, who will hopefully be on the blue line with 2021 first round selection Luke Hughes for years to come.
In free agency, their biggest splash was landing 2-time Stanley Cup champion Ondrej Palat on a 5-year deal which will give the young Devils core some veteran leadership. The Devils also landed defenseman John Marino and forward Erik Haula in separate trades in exchange for Ty Smith and Pavel Zacha respectively.
However, after last year's revolving door of goaltenders which saw seven different players start in net throughout the entire season, it was clear the Devils needed help between the pipes. So, in early July, they went out and acquired Vitek Vanecek and a 2022 2nd round pick from the Washington Capitals in exchange for two draft picks.
Vanecek is 26 years old entering his 3rd season in the NHL and so far, he has made all of his career starts in goal with the Capitals after being selected by them in the 2nd round of the 2014 draft.
He was briefly a member of the Seattle Kraken after being taken by them in the 2021 Expansion Draft, but he was traded back to Washington about a week later.
Vanecek will now be a part of a goalie tandem in New Jersey with Mackenzie Blackwood, who has shown flashes of brilliance in the past but has struggled to stay fully healthy the last couple of seasons.
The New Jersey Devils re-signed Vitek Vanecek to three-year deal with an AAV of $3.4M. Vanecek was pretty good ať 5-on-5 last year. If he improves his numbers ať PK, he'd be worth of this contract. pic.twitter.com/6gKxwfUtAR

— Andy & Rono (@ARHockeyStats) July 19, 2022
Vanecek's first and second year stats are nearly identical as his career goals against average is 2.68 and his career save percentage is .908. He also made three playoff starts with Washington, so he has very little playoff experience much like most of the Devils' current roster.
Vanecek's biggest problem so far in his short career has been his inconsistency in the net, as there have been times during both seasons he would play lights out in the crease for a couple of games while other times he would allow 4+ goals in back-to-back appearances.
Vanecek stands at 6 feet 2 inches tall, and like Blackwood, also missed some time last season due to injury, missing most of February with an upper-body injury.
The Devils now have two goalies in their mid-20s with a lot of upside, so both goalies need to avoid the IR this upcoming season in order to continue to build on their previous success and establish consistency.
After the trade to New Jersey, Vanecek signed a 3-year, $10.2 million contract with the Devils as a restricted free agent so it seems like Vanecek will be here to stay in New Jersey for the foreseeable future.
For a team that allowed 3.68 goals per game last season, which ranked 29th in the NHL, the Devils are hoping Vanecek will help them bring this number down in the 2022-23 season.
Michael Bellifemini can be reached at michael.bellifemini@student.shu.edu.
Posted in: Sports, NHL, New Jersey Devils