How the Big East Could be Kansas' New Home
Date: July 25, 2022
By: John Makuch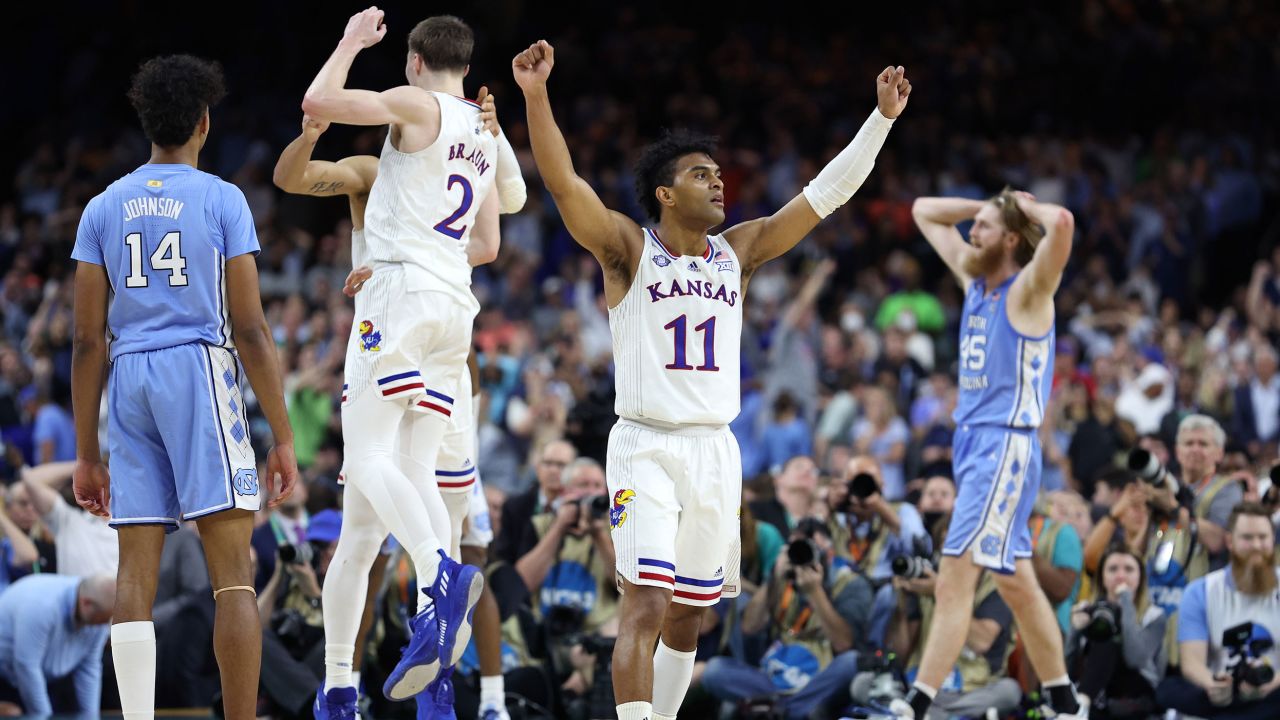 Jamie Squire/Getty Images
Conference realignment in college sports has been a prime topic of discussion over the past year, especially after the recent news of UCLA and USC moving to the Big Ten. With this, many more dominoes will fall, and major programs will chase the money of the SEC and Big Ten.
While this will be a huge financial boon for large universities such as USC, or even Oklahoma and Texas who moved to the SEC, some smaller schools are forced to move or be left in the dust.
The two conferences that should expect to see the most movement as time goes on are the BIG 12 and the PAC-12, with more teams moving in and out of each conference.
The BIG 12 lost two of its major players in the Sooners and Longhorns, but added up-and-coming programs such as BYU, Cincinnati, Houston, and UCF. This makes the conference more solid going forward, but it makes football that much more difficult for some teams on the bottom, especially a team like Kansas.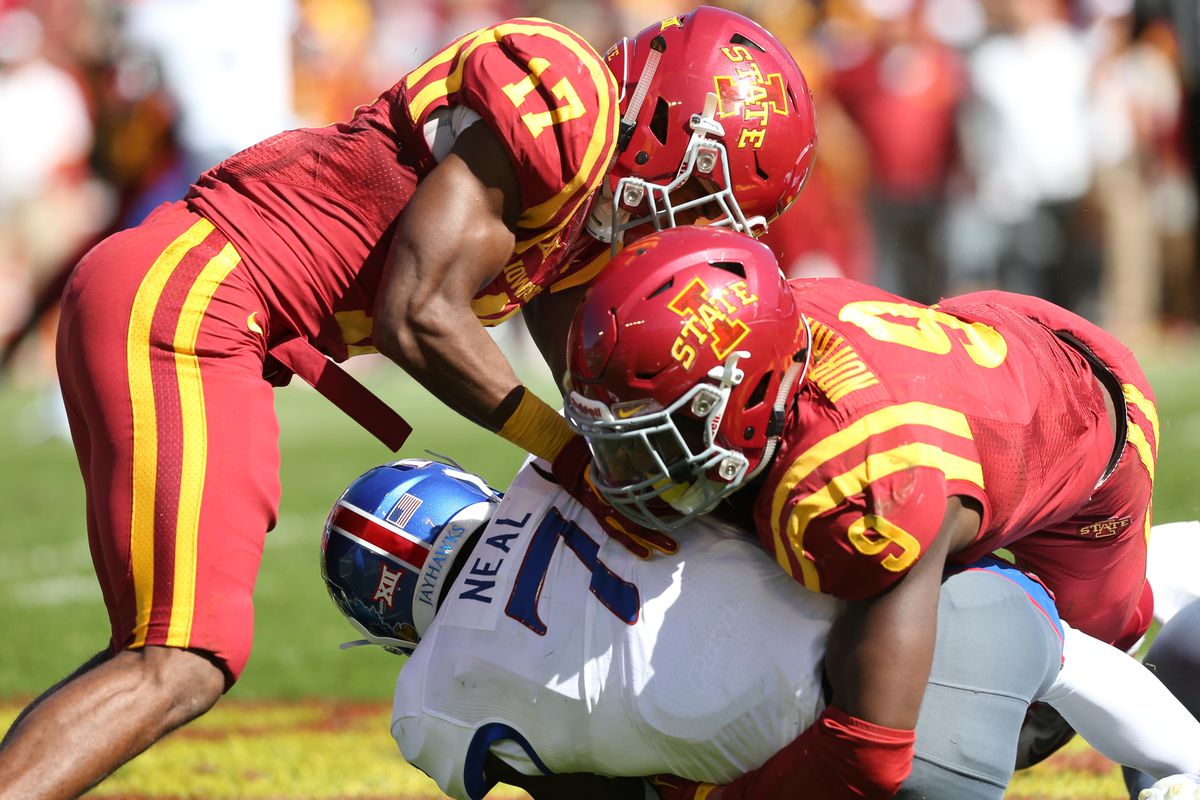 Reese Strickland-USA Today Sports
The Jayhawks consistently find themselves at the bottom of the BIG 12 every single year in football, although they did manage to take down Texas this year.
However, this has not hindered their results on the hardwood, with their 2021-22 season concluding in a National Championship at the end of the NCAA Tournament.
Kansas is a blueblood in basketball, no question about it, but their situation can remind one of UConn not too long ago. The Huskies were in the American Athletic Conference for a short stint where they saw little to no football success throughout that time.
Basketball remained solid, but their conference struggled to support them. If the BIG 12 continues to lose big names, potentially an Oklahoma State or an Iowa State, Kansas may not see a reason to remain within the conference and could leave for a better fit.
The Jayhawks had seen their name thrown around with the Big Ten right after the OU and Texas move, but those rumors quickly dispersed, and with USC and UCLA joining, Kansas may not want to move to a conference that just added two elite athletic programs.
The conference that at the very least must be an option is the Big East. With the addition of Kansas, it would be in a position to reap the rewards of conference realignment and establish itself as undeniably one of the best basketball conferences in the nation.
While Kansas does not fit the bill of a private university like most of the Big East squads, it is a program that any conference would love to have, especially a basketball-focused one such as the Big East.
The Big East landscape would be altered as a new opponent would be added to a conference that has seen a great deal of history in terms of facing each other, but college sports is heading in a direction where that simply does not matter anymore.
Neither does geography for that matter, as USC and UCLA will have to travel all the way to New Brunswick, NJ to take on Rutgers in all sports year after year now, and there are major questions as to what will happen because of that.
Will sports that are not football and basketball be cut if possible? Potentially, money is what has driven these moves as of late.
The Kansas move would even the Big East Conference out to 12 teams, but that may not be the end of the additions to this historic conference. Other schools are catching strays as a result of this realignment, and major moves could be coming to the ACC and PAC-12.
Disregarding geography, Arizona could find itself in need of a new conference, as their football program has not seen much light either.
The Wildcats could also see themselves with Big East on their jerseys in the coming years if they so desire to leave the disheveled remains of the former conference of champions.
The Big East would allow them to remain in a conference that has basketball prowess and enables their football program to go independent and avoid further embarrassment.
This move especially becomes possible if Kansas makes the first step and goes all in on the Big East, making a conference led by Arizona, Kansas, UConn, and Villanova all the more respectable.
Other schools such as West Virginia, Syracuse, and others could potentially react to those dominoes and join the conference to even out the numbers.
Now, where does this leave Seton Hall? Well, it helps them out quite a bit, especially on the financial end. In terms of on-court production, this would bring in more money for recruiting, facilities, and overall improvement of the program.
However, the Pirates would have to take on two teams that had a number one seed in the tournament last year, twice a year. If the Pirates can have a successful season and squeak out a win against Arizona and Kansas, they could find themselves finishing with higher seeds in the NCAA Tournament year in and year out.
This also allows schools like Seton Hall in the middle of the Big East standings to add a major quality win to their resume near the end of the season in the Big East Tournament if they find themselves on the bubble.
Making your conference tougher is a good thing, especially if your school is up to the challenge, and with the way Seton Hall has taken down the likes of Kentucky, Michigan, Texas, and other top-tier programs throughout the years, the Pirates would be more than up to the task.
Who's excited for this one?

https://t.co/njeWIxjRMQ#HALLin ⚪️ pic.twitter.com/jISlwQVVCx

— Seton Hall Men's Basketball (@SetonHallMBB) May 19, 2022
Seton Hall will get a taste of what it is like to play Kansas in Allen Fieldhouse on December 1 of this year, which will be the test to see if they can hang with what could be their future conference rival.
John Makuch can be reached at john.makuch@atudent.shu.edu.
Posted in: Sports, Men's Basketball