Carr Shines as Pirates Win 2-1 Over Bulldogs
Date: May 10, 2023
By: Victor Gonzalez
This article was originally written on May 5, 2023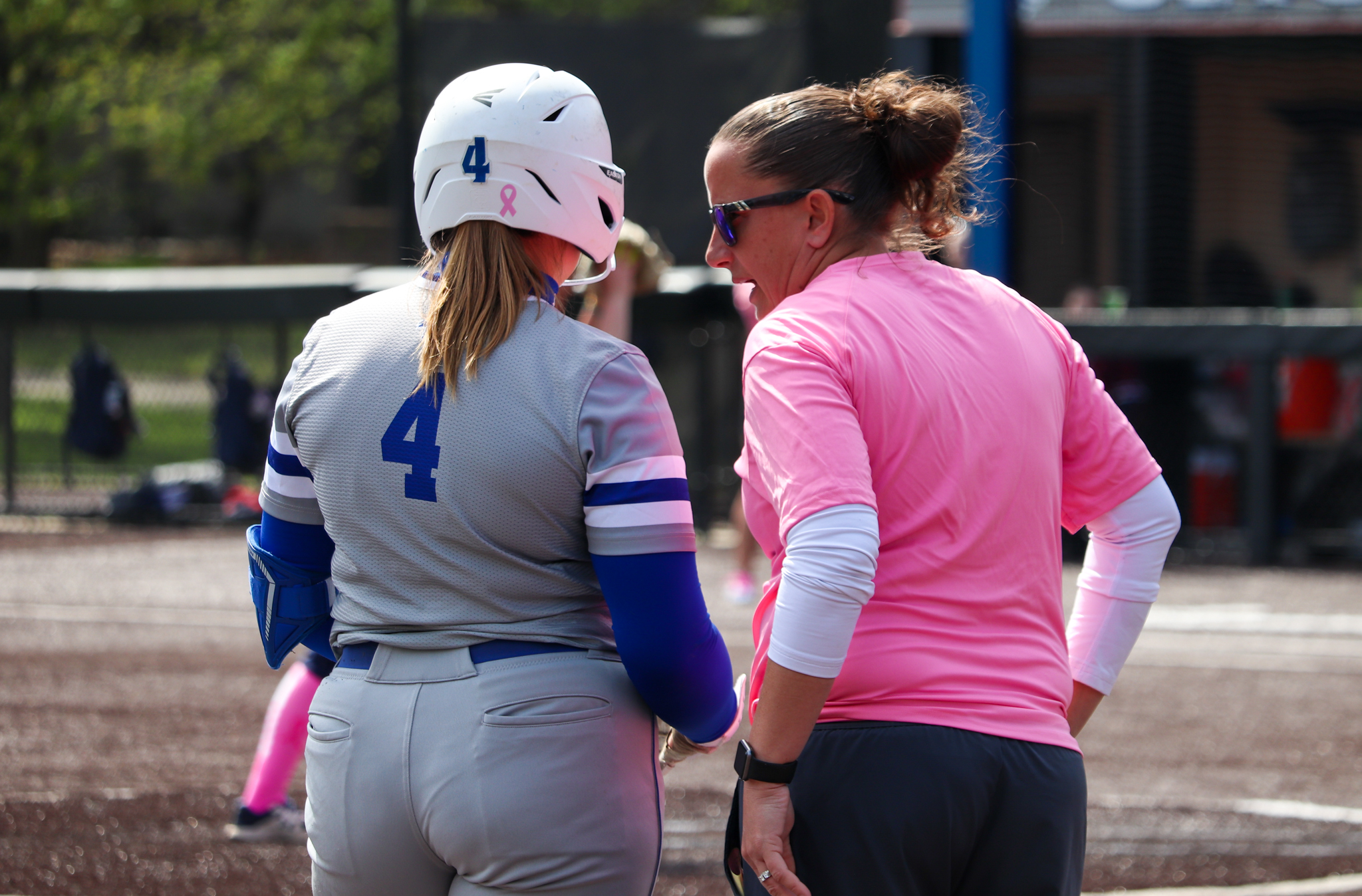 Kayla Fonseca/WSOU
The Seton Hall Pirates Softball Team (37-15, 17-5 CONF) defeated the Butler Bulldogs (17-32, 11-8 CONF) 2-1 in walk off fashion to take game one of a three game season finale series.
The game was a low scoring pitching duel between Kelsey Carr and Mackenzie Griman, with Carr picking up the win. Both pitchers allowed a combined 11 hits and three runs throughout the seven innings.
Butler opened up the scoring in the top of the second inning with a Teagan O'Rilley solo home run, which was only her third of the year.
The Pirates responded quickly as in the bottom of the third inning with Taylor Soanes pinch running on third base and Taylor Hill running on first base, perfectly executed the double steal as Soanes scored stealing home.
The next three innings would be scoreless, led by Kelsey Carr who picked up her 10th win of the season. While Carr gave up seven hits, she only had one earned run and five strikeouts that kept Butler at bay.
In the bottom of the seventh inning, the Pirates loaded the bases with two walks and one hit by pitch that gave second basemen Ashly Colonnetta the walk off opportunity with one out, and she delivered. Colonnetta hit a walk off RBI single to give the Pirates their 37th win of the season and 17th in BIG EAST play.
WALK US OFF ASH!

Ashly Colonnetta hits a rocket back to the circle for an infield single to give us a 2-1 win in a nail-biter!#HALLin⚪ pic.twitter.com/vxVdMWJ0Ho

— Seton Hall Softball (@SHUSoftball) May 5, 2023
With this win, the Pirates still control their own destiny in being co-BIG EAST Regular Season Champions with UCONN and securing a first-round bye in the BIG EAST Championship.
If the Pirates win their next two against Butler, they will have won their first Big East Regular Season Championship since 2005.
Victor Gonzalez can be reached victor.gonzalez@student.shu.edu.