Album Review: The Things We Do... by Beach Slang
Date: November 10, 2015
By Scooter
Beach Slang is a rock band from Philadelphia, PA. Their new Album, The Things We Do to Find People Who Feel Like Us, which came out October 30th, is very compelling. It plays very heavily on the common theme of being "so young" but with a very refreshing twist. Often, it could be expected that an album playing on this type of theme would be completely obscured by sadness or anger. The Things We Do to Find People Who Feel Like Us has some really jovial undertones to it. They try to keep things pretty positive with this album for the most part, and do it really well.

The second album on the track is a gripping love song called "Bad Art and Weirdo Ideas." It's about two people who feel ashamed about their feelings for each other but are eventually able to come to terms with who they are. While they're both damaged, they're able to get over their troubles and find comfort in one another. It ends with the encouraging words "We are not alone; We are not mistakes."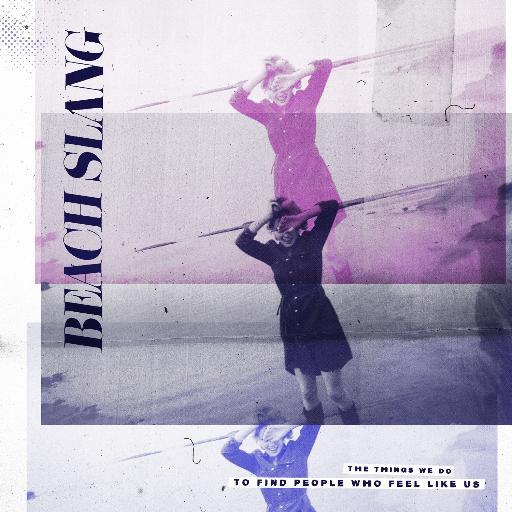 (This image courtesy of this source.)

The fifth song on the album, "Too Late to Die Young," starts off sounding kind of dejected, but quickly turns back onto a happy note, saying "I swear right now, I'm alright." They talk about finding light and honesty in the worst people and situations. They try to get the point across that even though the world is a cruel and foreboding place, there's still good to be found even in the most dismal of places.

The seventh track on the album, "Young and Alive," is just a really cheerful song about, you guessed it, being young and having fun. Its central theme is to grab life by the horns and enjoy it while you can. You know- before you get old.

All around, I really enjoyed listening to this album. The Things We Do to Find People Who Feel Like Us is a really great change of pace from other albums we might associate with it. This is the kind of thing to listen to if you ever need a pick-me-up!

---
Please note that the opinions expressed in this review are the opinions of the writer alone. They do not necessarily reflect the opinions of WSOU, Seton Hall University, nor any of its affiliates.
Posted in: Album Review, Punk U, WSOU Exclusive