AL East Weekly No. 7
Date: September 13, 2021
By: Michael Stamm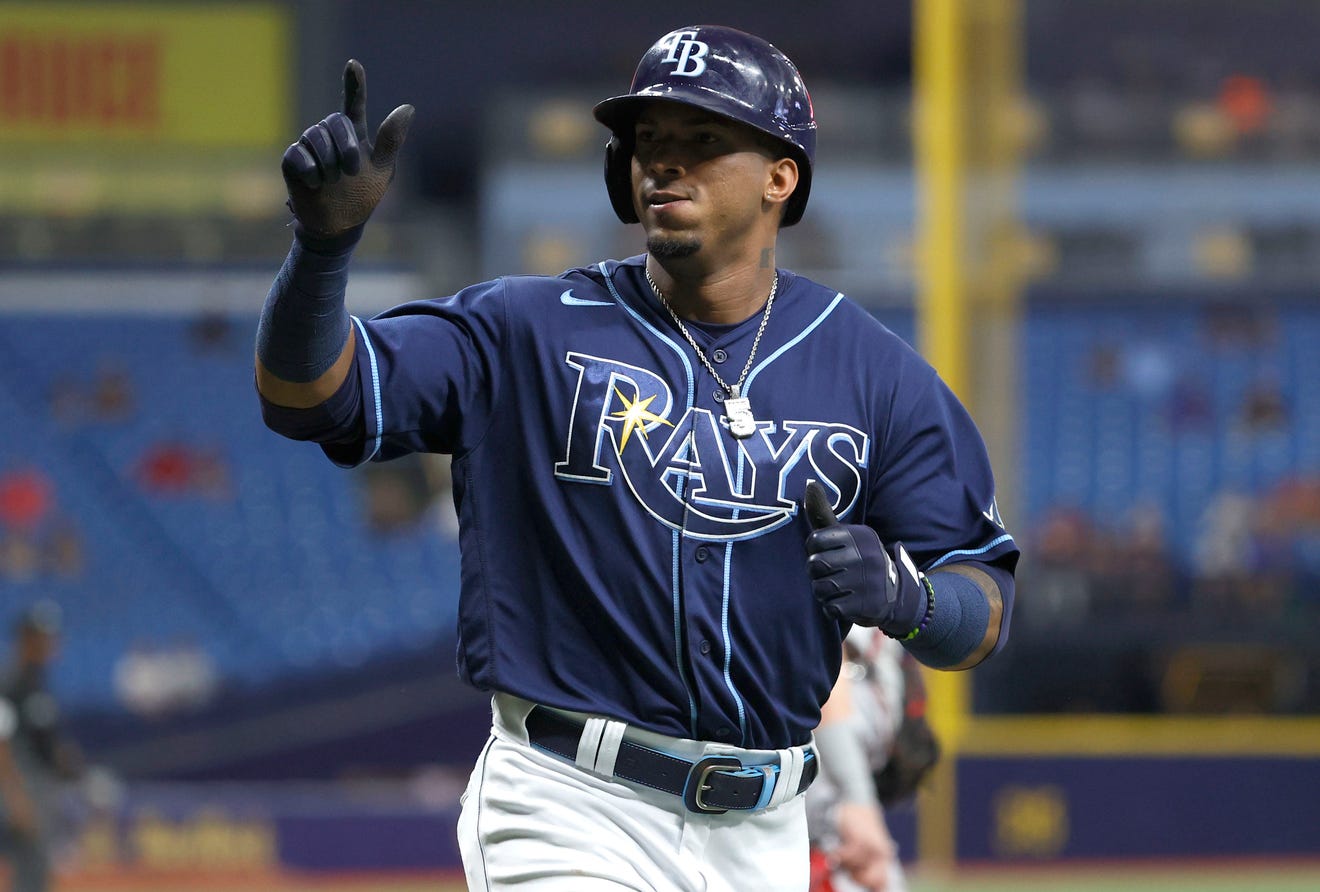 Kim Klement/USA TODAY Sports
Note: Written on Sept. 4
I'm back! It's been a little bit since we talked about one of the most exciting divisions in baseball. The Rays are still on top, and the Orioles are applying for Triple-A. At the same time, the rival Yankees and Red Sox are necks in the neck in the wild card positions. Enough with the intro. Let's get back into it.
1. Tampa Bay Rays (86-50) 
Tampa Bay is swimming away with the division and supplementing themselves as one of the best teams in the AL. Since Aug. 21, they have won two out of three against the White Sox, swept the Phillies and the Orioles, split a four-game series with the Red Sox, and won a series against the Twins. The Rays keep winning games behind an all-around great team.
Nelson Cruz was nearly 21 years old when Wander Franco was born …

Now, these two are leading the way for the first-place Rays. pic.twitter.com/CXWLUPSl5Z

— MLB (@MLB) September 9, 2021
Rookie shortstop Wander Franco was on a 33 game on-base streak until he had to miss time with a concussion. Their starting pitching is still sketchy on paper, but if guys like Michael Wacha can build off his excellent performance against the Twins, then all should be clear. Tampa Bay may very well make it back to the World Series.
2. New York Yankees (78-57) - 7.5 games back 
The Yankees might have fallen off the fire mountain they were on a week ago, but the Yankees are still a decent team. Giancarlo Stanton, for maybe the first time as a Yankee, is playing out of his mind. He has reached base safely in all but one of their last 28 games and is flying home runs out of every ballpark he steps in. The bullpen has continued to be a lifesaver for the Yankees, with players like Clay Holmes and Wandy Peralta locking things down.
Giancarlo Stanton hits a home run to tie the game and has some words for Francisco Lindor as he rounds the bases so benches clear pic.twitter.com/l4eAdOI3f8

— Talkin' Yanks (@TalkinYanks) September 13, 2021
New York is a team that the playoffs love. They win many close games, improving to 49-27 in games decided by two runs or fewer. That's the best in the majors.
3. Boston Red Sox (79-52) - 8.0 games back 
Behind the Yankees is their biggest rivals in Boston. While the Red Sox used to be in commanding first place in this division, they are still in the playoff race. Kyle Schwarber is heating up as he becomes healthier. While he hasn't played as much first base as the Red Sox hoped, his bat clarifies why he is on this team.
Kyle Schwarber gets the scoring started for the day pic.twitter.com/35XeyM1a8Y

— MLB (@MLB) August 28, 2021
Chris Sale, Eduardo Rodriguez, and Nathan Eovaldi have all had impressive starts lately. Even with a COVID-19 outbreak in the team, the Red Sox have been able to stay afloat. 
4. Toronto Blue Jays (72-62) - 13.0 games back 
Toronto has been pretty good lately, granted they played a series against the Orioles and slumping Athletics. They are still in playoff contention but can't afford a slump with the series coming up against the Yankees and Rays.
Bo & the Blue Jays keep raking. pic.twitter.com/1nOL4qG5tv

— MLB (@MLB) September 14, 2021
The Blue Jays look like they're on the edge of being great, and their young core is among the best in the league. 
5. Baltimore Orioles (42-92) - 43.0 games behind
Not much I need to say about this team. Baltimore is continuing to look for its future.
This entire play by the Orioles pic.twitter.com/vGqWL79RGJ

— MLB Errors (@mlberrors) September 11, 2021
Sadly, it might be a few years until we see an improvement until the best of their prospect pool is MLB-ready. 
Michael Stamm can be reached at michael.stamm@student.shu.edu.
Posted in: Sports