WSOU Sports Interviews Esports Player
Date: May 21, 2020
By: Wilnir Louis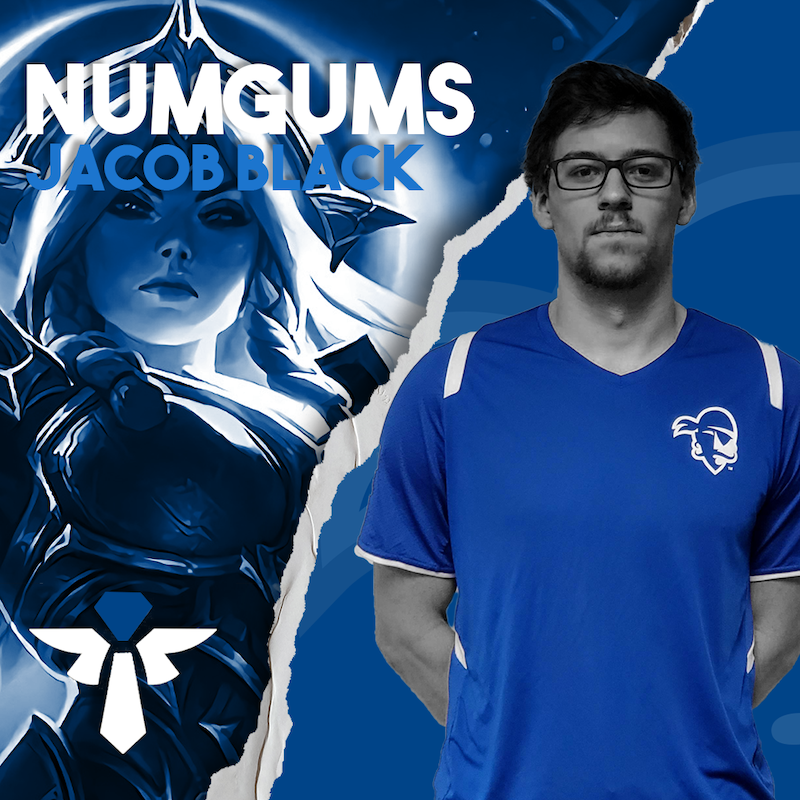 Over the past couple of months, Seton Hall dominated local sports headlines due to their play on the basketball courts. When you think of Pirates sports, you may think of Myles Powell, or Seton Hall winning the Big East basketball regular-season title, but what about Seton Hall's Esports team? In 2018, Seton Hall was crowned the Big East Inaugural Rocket League Winter Invitational Champions, and just a couple of weeks ago, Seton Hall won the 2020 ESL-Big East League of Legends Tournament.
Congratulations to the champions of the #ESLCollegiate @BigEast Spring Season: @SHU_Esports!
#BigEastEsports pic.twitter.com/tjT1yA1eFv

— ESL Collegiate (@ESLCollegiate) May 11, 2020
A member of that team that won the Big East League of Legends Tournament is Jacob Black. Black is a recent graduate of Seton Hall University. He attended Brookdale Community College before coming to Seton Hall for his junior and senior years. When he came to the Hall, he tried out for the school's League of Legends Esports team and got on the squad. After his first year on the Esports team, he was ready to take a break until the team needed him to fill a void.
"That summer [after my junior year] I was planning on taking a break from the game because it had been ten years [of me playing] at that point," Black said. "During that summer, [the team] called me up and said, 'hey one of our players isn't working out would be able to fill in for a different position?' and I said yes.
After coming back to the team, Black had to switch positions on League of Legends to fill the hole that was present on the team. This required hours upon hours practicing on the game. Similar to an athlete that's trying to improve their skills for an upcoming season, players on Esports teams have to put in a lot of time and effort to prepare for games. For Black, he doesn't see himself any different from a player that you might see throwing a football or dribbling a basketball.
"I definitely consider myself during that time a D1 athlete," Black stated. "I was spending upwards of at least 36 to 48 hours just playing that game…and that's not including bonding with the team, researching the game, or reviews"
That hard work began to pay off during the regular season which was a rollercoaster ride for Seton Hall's Esports team. After rattling off three straight wins to start the season, they found themselves losing four straight due to the differences in Spring Break dates among the teams in the Big East. After a slight pause in action due to COVID-19 concerns, teams were able to compete once again, and Seton Hall came back to finish fourth in the standings and get the final spot for postseason play.
With the regular season wrapped up, the top 4 teams advanced to playoffs in the #ESLCollegiate @BigEast Spring Season! #BigEastEsports pic.twitter.com/uGcas9eRge

— ESL Collegiate (@ESLCollegiate) May 6, 2020
For their first matchup in the four-team tournament, Seton Hall had to face St. John's, the number one seed in the tournament. They were able to take them down 2-0 in a best of three series, and Black credited their victory to the various strategies that the Hall was able to bring into the game.
"I watched one of [St. John's] interviews with ESL and they said they didn't know what to do against us and I think that was one of our big things going in is that we can do so much during the game we can do so much different things" Black affirmed.
On the other side of the bracket, it was 2-seeded DePaul versus 3-seeded Villanova, a matchup that Villanova won 2-1 in a best of three series. For Black and the rest of the Seton Hall Esports team, this was favorable for them.
"In my mind, I think DePaul is one of the top teams in the Big East, I'd say they're 1-2 with us… so when we saw who we were going to play in the finals, everyone kind of breathed a sigh of relief because we wanted this, we really wanted to beat Nova." Black chuckled while saying.
Both @VU_Esports and @SHU_Esports took the in their semifinal matchups, and only one of them could be the victor of the #ESLCollegiate @BigEast Spring Season! #BigEastEsports pic.twitter.com/CuYQxJXzYx

— ESL Collegiate (@ESLCollegiate) May 8, 2020
Beating Nova was something that they were able to do. After dropping the first game of the series, Seton Hall fought back and won three straight games to claim the Big East tournament title in the best of five matchup. Being a part of the Esports team is not only a fun past time for the participants but there is also a bonus that benefits the players.
"Everyone in our program is getting a little bit of scholarship money from our program for playing a video game and it's awesome and for a couple of our guys it really helps" Black noted.
Not only does this help bring in money, but this tournament win brought in a lot of recognition to the team amongst the Seton Hall community. Seton Hall's Esports team was featured on the front page of the University's bi-annual newsletter that goes out to students and alumni. For some people in the club, this was something that they had dreamed about.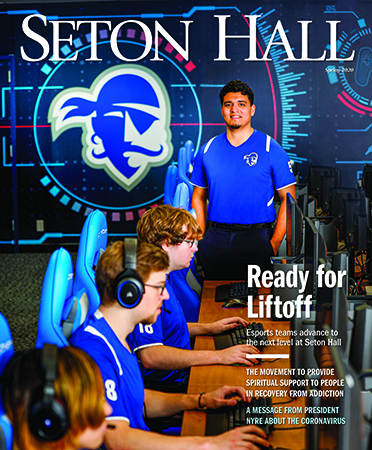 "It was always Christian [Ciardiello]'s goal originally when he was a freshman at Seton Hall. Victor [Gomez], our student advisor and a faculty member always envisioned this even when he was a student at Seton Hall." Black said. "Through their hard work we got to this point where we have a gaming room and we have support from the school, and we have this whole program we can build off of."
Esports is a program that has been evolving over the past couple of years. For students at Seton Hall, it's a program that they have been able to master over the past couple of years and found success. The next step is to build off the success and create something that more people will like to get involved in.
Check out the entire interview below: 
Wilnir Louis is the Sports Director at WSOU 89.5 FM and can be reached at wsou.sports@gmail.com.
Posted in: WSOU, Sports, Interviews