WSOU wins New York Press Award
Date: June 15, 2022
The New York Press Club has announced that WSOU 89.5 FM is a winner in the category of "Political Coverage NYC Metro – Radio" for its 2021 Election night coverage. This is the first time WSOU was recognized with this prestigious award.
Five WSOU broadcasters were recognized for their efforts on this segment: seniors Veronica Gail, Christian Gardner and Dylan Hunt; junior John Makuch; and sophomore Ryan Henry. Earning a New York Press Club Award puts them in the company of other high-profile winners such as the Wall Street Journal, the New York Times, News 12, 1010 WINS and New York Public Radio.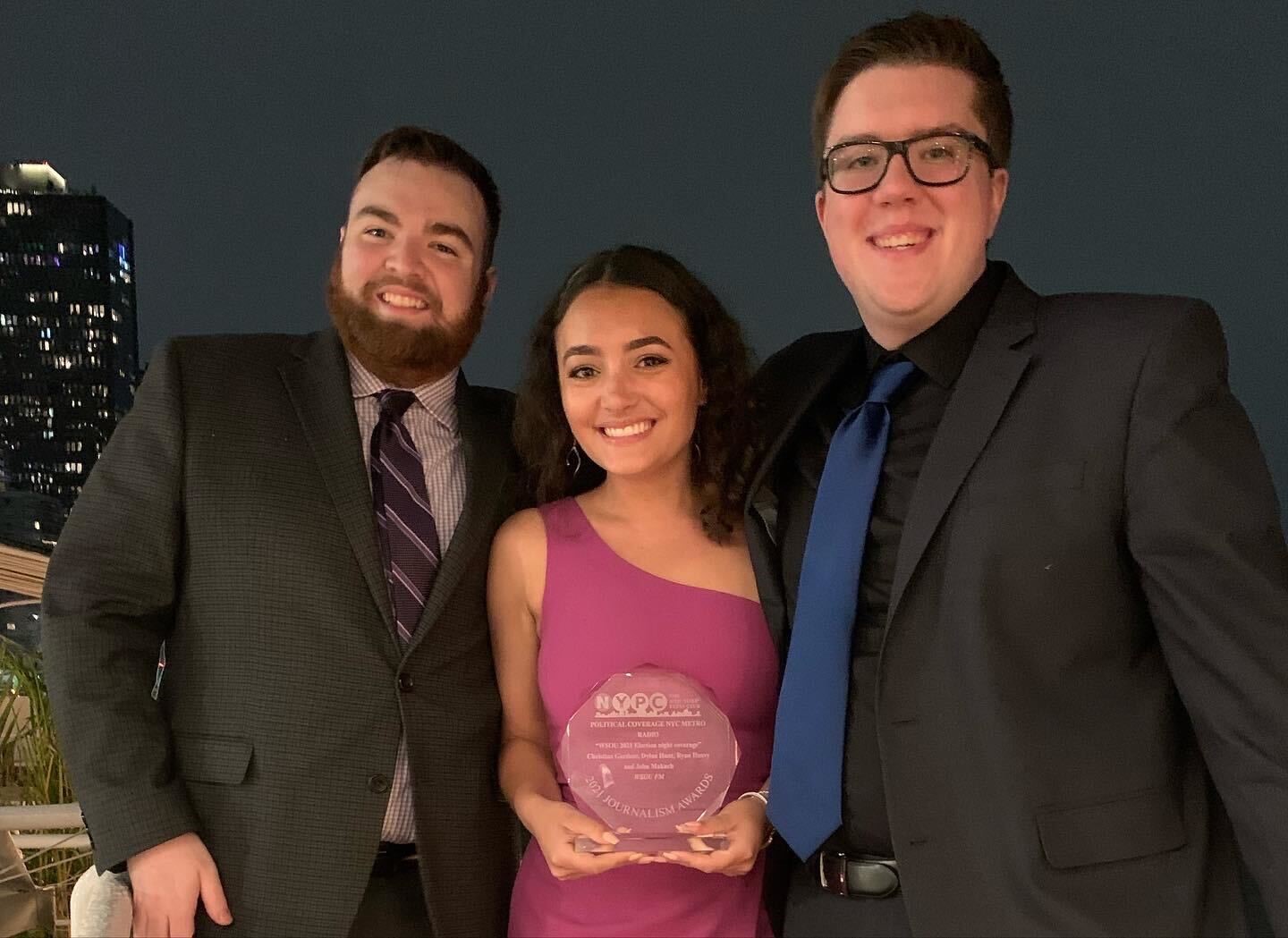 The award-winning broadcast on November 2, 2021, included live coverage of both the New Jersey's gubernatorial and New York's mayoral elections, as well as discussion of other elections across the country. Three students remained in the WSOU studio while two broadcasted live from Governor Phil Murphy's campaign party headquarters.
Posted in: WSOU Exclusive, WSOU