Valentino Petrarca's Top 50 Albums Of 2020
Date: December 28, 2020
2020 had a lot to deal with and left us all feeling exasperated. Despite such an exhausting year, this year featured some of the best albums I've heard in a very long time. This truly felt like a rebirth of the music scene. Bands that dropped records this year gave it their all and it shows. These are my personal favorite albums of 2020. This is just my personal list, and music is subjective. Different opinions are welcome! Live albums are not included in the list, neither are re-mastered records or singles. Albums that are re-recorded from scratch are counted. This list focuses on original full-length albums and EPs, no cover records. 
Honorable Mentions:
Guardians by August Burns Red 
All Distortions are Intentional by Neck Deep
Underneath by Code Orange 
To Better Days by Slaves 
Devastator by Phantom Planet 
Titans of Creation by Testament
Redux II by Silverstein
Forgotten Days by Pallbearer 
Lamb of God by Lamb of God
Beneath The Black Palms by Blaqk Audio 
Unplugged EP by State Champs  
Someone Who Isn't Me EP by Can't Swim  
The New Abnormal by The Strokes 
Transitional Forms by Sharptooth
50.) Big Vibe by Seaway (Pop-Punk)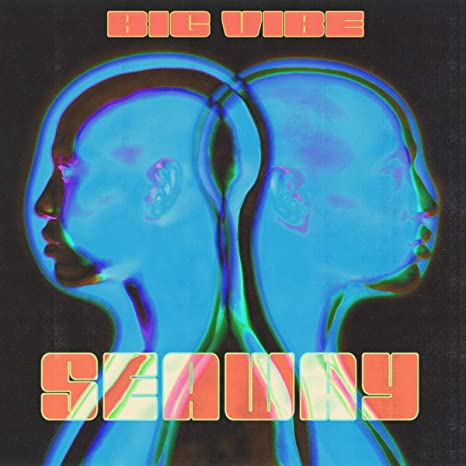 Seaway takes the path traveled by The Story So Far and Grayscale, dropping a pop-punk record that has an airy and warm tone. This feels like an album that perfectly describes the state of the genre in the late 2010's, and that's not a bad thing. It's a pop record that is lined with pop-punk elements musically and the signature bouncing chorus we expect from Seaway. I would even argue they master this sound just as well as The Story So Far did with Proper Dose. This is definitely one of the best feel-good records of the year. I could see hard-core fans of pop-punk loving this record and this also being an incredible gateway for non-fans to also get into the genre.
49.) Ordinary Man by Ozzy Osbourne (Modern Rock)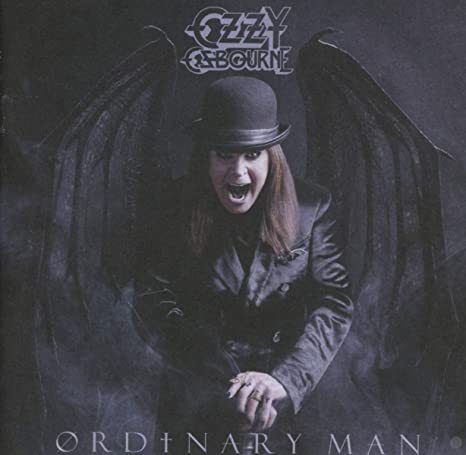 This may be one of Ozzy's most bold releases yet. What does a heavy metal legend do after he writes some of the best rock records ever made with his band and on his solo career? Apparently he writes a song with Post Malone, Elton John, and Travis Scott. There is not much I can add to this record that fans and critics have not already stated. I will say, the fact that Ozzy this late into his career is still taking the risks he is, is astounding and deserves praise. I thoroughly enjoyed this record and it is well deserving at it's 49th place. 
48.) Good Luck Everybody by AJJ (Folk-Punk)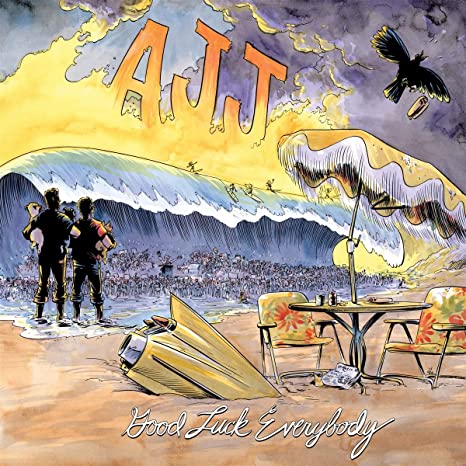 This was the first new album I was able to listen to in 2020 and it definitely left an impact. The folk-punk band AJJ drops a more melancholy album about the craziness of the world around us. This album aged extremely well and is reflective in nature. Highlight tracks are Normalization blues, Mega Guillotine 2020, and Your Voice As I Remember It. AJJ has far from peaked and continues to drop relevant and important music. This album reassured me that 2020 was going to be a fantastic year for music. 
47.) Wake of a Nation EP by Zeal and Ardor (Death-core, Metal)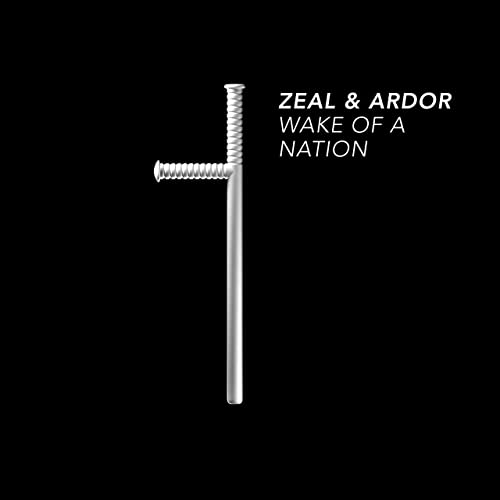 Zeal and Ardor have always been some of the most fearless musicians in metal. They refuse to follow typical tropes and make generic music. From their first two albums, the band has already demonstrated they're masters of their craft. This new EP incorporates so many new sounds and has an ominous foreboding atmosphere. Lyrically, it's charged with the social unrest in the world, creating some of the most memorable and powerful verses in the band's discography. This album feels like a cinematic soundtrack to the pain and suffering of 2020. Wake of a Nation is a cry for help that immediately grabs the listener and never decreases in quality or depth.
To hear WSOU's interview with them, click here
46.) Out of Here EP by Mayday Parade (Pop-Punk)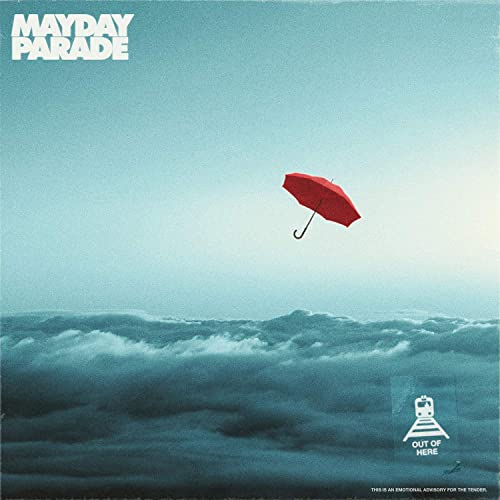 This EP demonstrates everything I love about Mayday Parade. Full throttle pop-punk brimming with energy, choruses that get stuck in your head for days, and beautiful ballads that leave you feeling emotional. It may be short, but it was memorable enough to reach the 46th slot on my list. I am very excited when shows return so I can see these songs in a live setting. 
To hear WSOU's interview with them, click here
45.) Jump Rope Gazers by The Beths (Indie-Punk)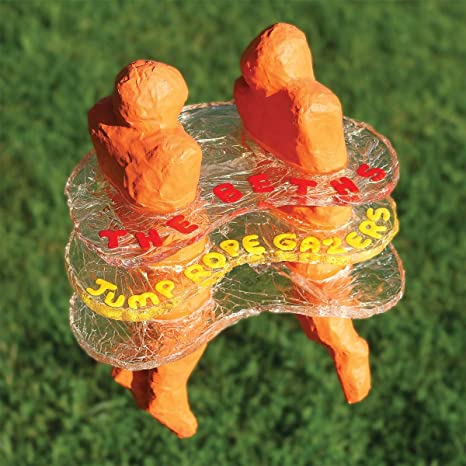 There is not much that I can say about The Beths that hasn't already been said. Jump Rope Gazers is the perfect combination of sweet vocals, light punk sounds, and poignant lyrics. This album feels like straight serotonin flooded into your veins. It has such a playful atmosphere and sunny tones. The album is truly a subjective experience. If listeners want to digest the lyrics and tear apart every second of this album, they can with ease. However, if a listener just wants to put this on in the background and have a good time, that is also possible. I personally loved this album just as much as their debut. It's obvious The Beths are on the right track with their music and still very much have the spark that makes them special. 
44.) Everyone Loves You...Once You Leave Them by The Amity Affliction (Alternative Metal, Alternative Rock)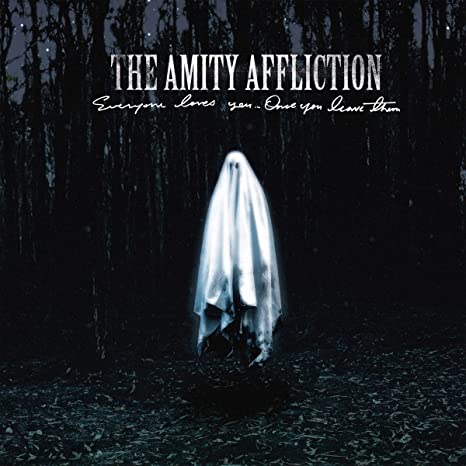 This album saw The Amity Affliction combining every music element they experimented with in the past, into one full length album. There are some brutal and merciless heavy metal songs that are reminiscent of the band's past like Youngbloods or Chasing Ghosts. Some songs are alternative metal sounding like the middle of their career with records like Let The Ocean Take Me or This Could Be Heartbreak. They also have songs that have the alternative feel like their last album Misery. This an album any fan of The Amity Affliction will find something to gravitate towards. 
43.) The Slow Rush by Tame Impala (Indie)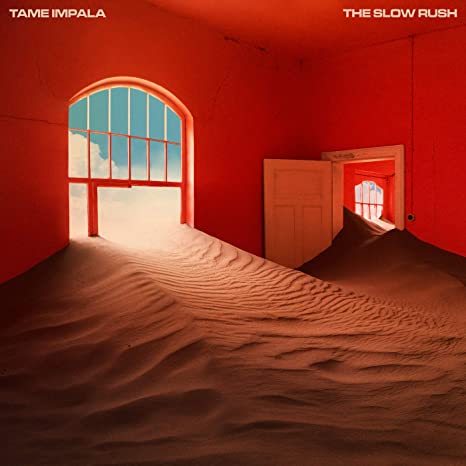 I am very selective on the indie I choose to listen to. Tame Impala's last record is already being considered a modern indie classic, so the hype for this album was through the roof. I personally thoroughly enjoyed this record a great deal. Tracks like On Track and It Might Be Time are some of my favorite songs in his entire discography. Posthumous Forgiveness is another stand up track on the album that incorporates his signature smooth vocals with funky bass lines and synths that almost feel like they're floating. This record feels more airy than their groove influenced last album. This was definitely an entertaining album that I enjoyed with repeated spins. 
42.) Wrong Generation EP by Fever 333 (Metal, Punk)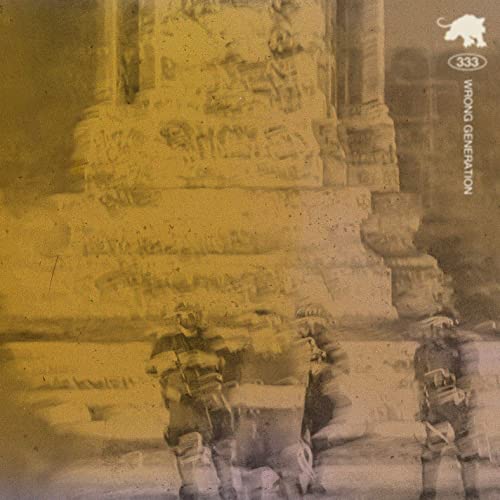 Written from a place of sheer anger with the social unrest occurring in the world, Fever 333 places their political beliefs on a pedestal proudly screaming their message. They will be heard and they will make their voice loud. This EP is short, to the point, and really angry. Musically, this the textbook definition of pure unfiltered passion. In typically Fever 333 fashion, they weave metal with the punk and electronic sounds making their political outrage feel authentic and unique. Even songs I originally didn't gravitate towards on my first listen, eventually became favorites. When listening, make sure to take some time to truly soak in and absorb all the nuances musically and lyrically before talking about this incredible record. It may feel short in length, but is very dense in content. 
To hear WSOU's interview with them, click here
41.) Show Me The Blueprints by Days n' Daze (Folk-Punk)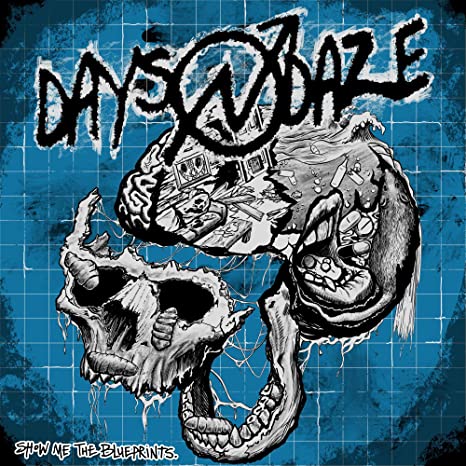 Show Me The Blueprints is folk-punk at it's finest. I believe this album rivals the band's best material to date. It's fun, emotional, angry, playful, and everything in between. I could play this album while relaxing at home and while skateboarding at full speed down a hill. The music is universally delightful and enjoyable. Themes of addiction are crucial to the album's message, yet are phrased in such lively songs. This album takes an already familiar genre and amplifies it's sound to create an original and refreshing listening experience. If you enjoy any kind of punk music, Show Me the Blueprints is perfect for you.
40.) Dealing With Demons Vol I by DevilDriver (Death-core)
When DevilDriver announced a double record, many fans had their doubts, as double records are extremely hard to do successfully. Upon first listen, I was blown away at the cohesiveness as well as sheer innovation the band accomplishes. After sitting with this record for a few months, I've only grown to respect it more. It's heavy metal that feels real. If this is what the band is capable of, I am beyond excited to see what Dealing with Demons Vol II has in store. 
To hear WSOU's interview with them, click here
39.) Tolerance's Paradox EP by HAWK (Metal-core)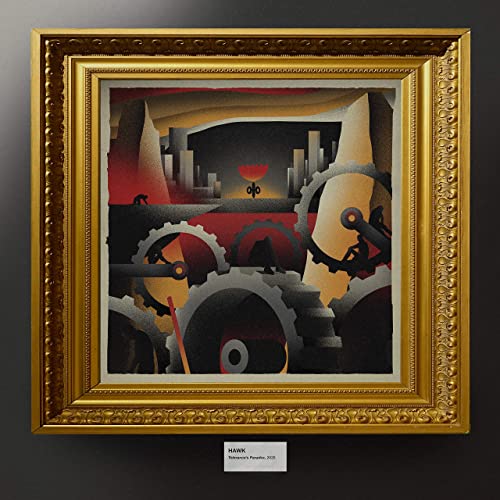 Formerly known as This or the Apocalypse, the band rises from the ashes of their former selves as a new band called HAWK. This EP is astounding to say the least. This collection of songs are already some of my favorite metal-core songs of the decade. The verses are so charged it feels as their rage is boiling over and brimming with explosive furry. The choruses fuel the momentum and the replayability of every song. HAWK really found their sound so well on their very first official EP, and left me wondering how they're going to top this. I have full faith in them and cannot praise this EP enough.
38.) Blood & Stone by Sevendust (Hard Rock, Metal)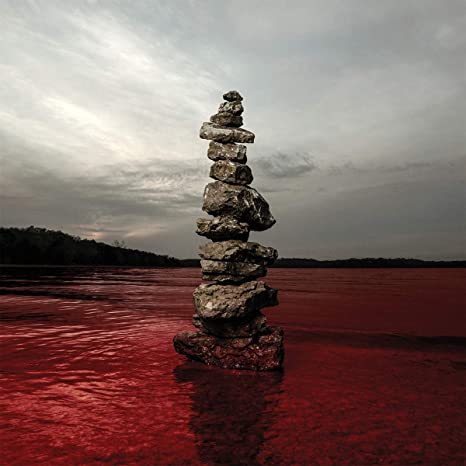 This record is Sevendust at their best. There is so much forcefulness with the instrumentation underneath soulful vocals that leaves the listener mystified. This record honestly is everything I've ever wanted from a Sevendust record. Lajon proves he has complete control of his vocals while the rest of the band are constantly pushing themselves and their limits to create the signature sound we love from the band. This album hits home on all fronts.
To hear WSOU's interview with them, click here
37.) Burst and Decay Volume II by The Wonder Years (Emo)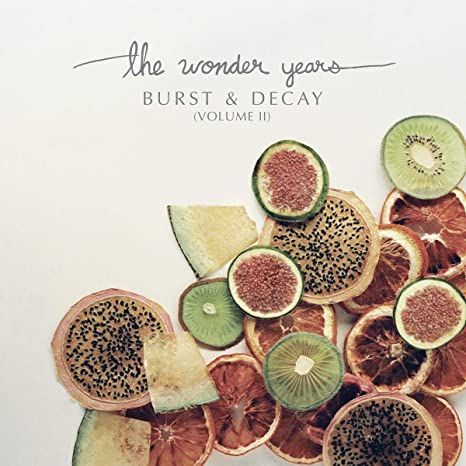 Burst and Decay Volume II is not original music from The Wonder Years, but reimagined acoustic and orchestral renditions of their already classic material. First and foremost I want to praise how deeply beautiful and touching these tracks are. Hearing them originally as full blown pop-punk songs is fun and energetic, but hearing them stripped down in such a elegant and quaint way in an unforgettable experience. I've typically hated re-imagined records and EPs because I thought I would never like the new versions better than the originals. The Wonder Years however have broken that stereotype hard making all of these tracks feel so similar in message and songwriting, but vastly different. Every track feels like a complete original song filled to the brim with sentimentality and suffering cloaked in soothing instruments. This album is a vast improvement upon Burst and Decay Vol I and further proves how fearless and imaginative The Wonder Years are. If you want to truly experience a spectrum of emotions, give this record a listen. 
36.) 20/20 Division by Anti Flag (Punk)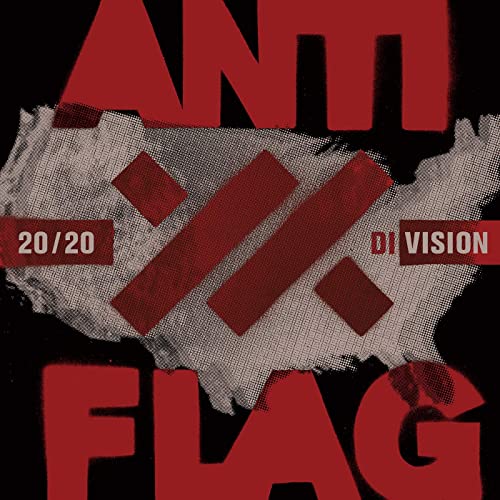 20/20 Division is an evolution from Anti-Flag on all fronts. The band is the most direct they've ever been. They have always had political elements in their music, but most of the time they are citizing an establishment or a certain American value. This record sees them foucing in on the here and now and direct events occurring in the present. Musically the band finds themselves playing with modern punk sounds and in the process, pushing the genre itself forward. It's incredible that over 20 years into their career, they can still write songs that are staples of modern punk music and highlights of their discography. 
To hear WSOU's interview with them, click here
35.) Notes On A Conditional Form by The 1975 (Alternative, Indie)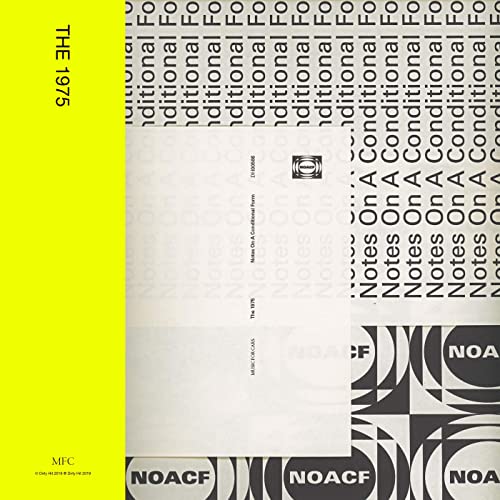 The 1975 created the most maniac and cerebral album yet. The way the blend genres throughout this album is so fearless. Not many bands would try to put a punk song, country song, orchestral song, indie song, and alternative song on the same album. Most of these tracks feel like they have a place in this chaotic atmosphere. The fact that nothing on this record is consistent, makes the album consistent. There are so many risks the band takes on this album making it constantly feel like a roller coaster of emotions and sounds. The band refuses to play it safe, crafting an album that is 1 hour and 20 min, longer than some full length movies. There Because She Goes is probably one of, if not, my favorite 1975 song to date. This album was the band proving that they will never conform to what expectations dictate, and push to make music that is art and obeys no rules. 
34.) This Place Sucks A*s EP by PUP (Punk, Pop-Punk) 
Only a year after PUP's perfect record (and my number 2 album of the year for 2019), the band drops a surprise EP that is just as fun and sarcastic as you're hoping it is. My only complaint is that it's too short! Clocking in at just 17 minutes, I'd love to hear more of this kind of originality. This record captures all the appeal a PUP album has; energetic guitars, catchy bass lines, fun off-tune vocals, and springy drum beats. This EP is dripping with cynicism that is a mix between reliability and absurdly hilarity. PUP yet again displays what it means to be pioneers of punk in 2020.
33.) Verminous by The Black Dahlia Murder (Death-core, Metal)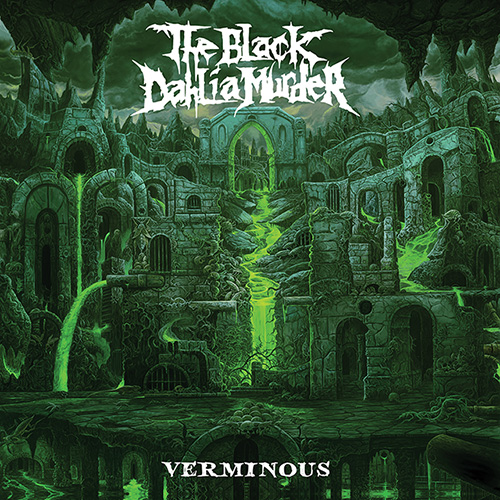 Verminous is an album about plague, suffering, and perseverance. A record that became even more ominously relevant as the year progressed after it's drop. This album might be my favorite record from the band in the last 10 years. The band musically takes risks and pushes into new territory sonically. Lyrically the album is a masterpiece, and I don't say that lightly. This is the kind of album that feels like a natural and exciting progression of the musicians as artists. Passively listening to this record in the background is doing the band and yourself, a disservice. 
32.) Brand New Vision by Point North (Pop, Pop-Rock)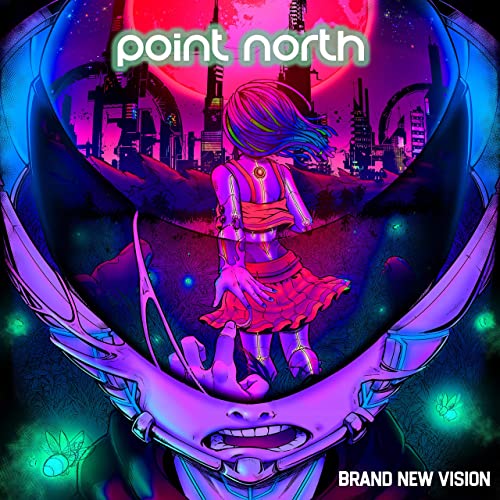 Brand New Vision is a perfect example of a pop-rock record that most bands should strive to achieve. This perfectly blends the energy of rock music with the fun sensibility of pop music. I haven't felt an album that fused genres so effortlessly in years. Point North have always displayed promise in the scene, but Brand New Vision truly sees them proving themselves as the up-and-coming band that are here to stay.
31.) The Bastards by Palaye Royale (Alternative, Emo)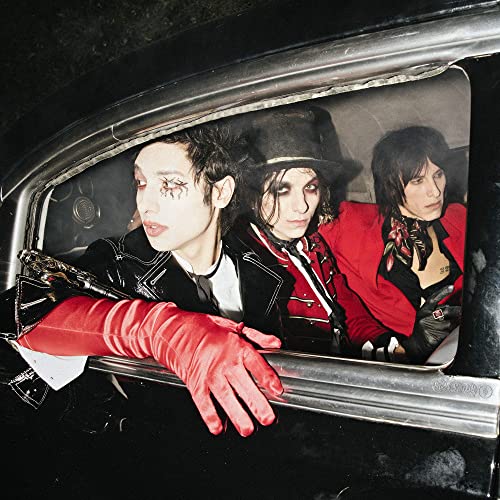 This album has been talked about by the band and fans for almost a full year, leading me to fear if it will actually live up to the hype. Upon first listening to the album, I was stunned by what they had created. I firmly believe the sounds they capture are some of their best work to date. This album reveals an aggression to Palaye Royale that I was surprised to see they had in them. There is a level of suave to the delivery of these instruments that make the album have a charisma I haven't heard in years. The fact that this album lived up to its year-long constant hype says all you need to know.
To hear WSOU's interview with them, click here
30.) Violent Portraits of Doomed Escape by Black Crown Initiate (Progressive Metal, Doom Metal)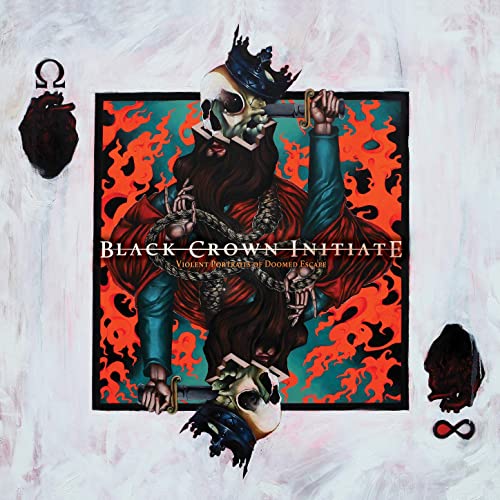 Making a 50 minute record so captivating it feels like a 20 minute record, is an art form. This album is as poetic as it is brutal. It would be impossible to cover everything I loved about this album in one paragraph. Every sound the band tackles in this album they manage to pull off, which is not an easy task. Violent Portraits of Doomed Escape felt like a complete album and everything on it had a place. The more I listened the more I grew to respect this album on such a deep and profound level. Black Crown Initiate will never slump into mediocrity or be second best.  
29.) 20/20 by Knuckle Puck (Pop-Punk)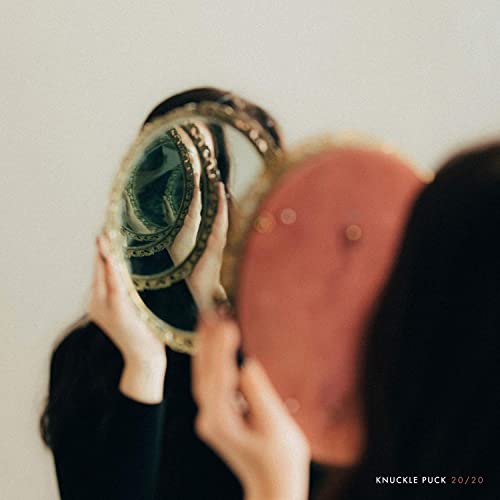 Knuckle Puck have never made the same album twice. While they're first record was emo, their second angry, this one is pure bliss. The happiness from this album is radiant and contagious. This album is the audio form of a sunny day. I've never heard the band with this level of optimism and fulfillment in life. 20/20 makes Knuckle Puck feel like an entirely different band. If you're a fan of pop-punk that just feels good, this is the album for you. 
To hear WSOU's interview with them, click here
28.) Afterburner by Dance Gavin Dance (Funk-Metal, Post-Hardcore)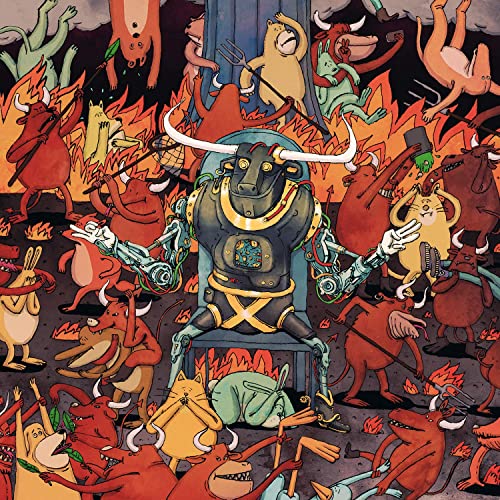 Afterburner is everything I love about Dance Gavin Dance. They take their trademark sound (which is already extremely chaotic) and make it even more unexpected. They fuse catchy dance-able choruses, with hardcore screams, with funky guitars in a spectacular fashion. John Mess's verses are beautifully random as they always are, and Tilian sounds extremely energetic. There are a plethora of sounds in this album. I've listened to it non-stop since April and I still uncover new aspects of the music today. I can't promise this album is for everyone, but I can promise no one will ever get bored with this release. This album was definitely a highlight of 2020. No band does it quite like Dance Gavin Dance does.
27.) A Quiet Place to Die by Alpha Wolf (Death-core, Hard-core)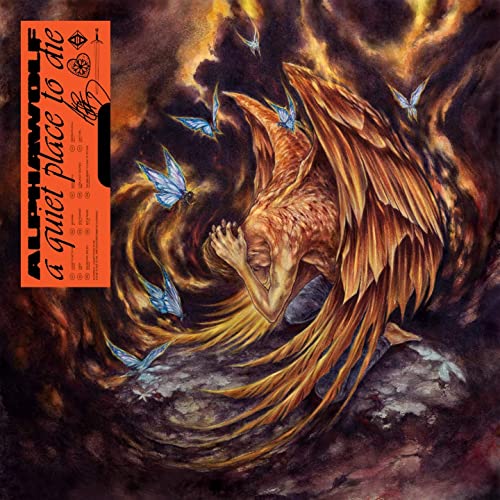 Making a Death-core record that feels fresh is no easy task. The genre has it's typical tropes and sounds, but Alpha Wolf truly impressed me by dropping A Quiet Place To Die. The riffs on this album are unmatched and the intensity is potent. The rhythm of the chugging guitars and bass has such an incredible flow. The vocals are roaring and unceasing. I genuinely feel this album is the mosh-pit anthem of the year. All of these songs manage to capture the blistering euphoria of getting shoved around at a metal live show. I had never heard of Alpha Wolf until this record dropped, but now I can't stop hearing about them. This album is bringing death-core and hard-core music to the forefront of metal with its originality and charm. 
To hear WSOU's interview with them, click here
26.) This Is Loss and It Will Pass by A Boy Named John (Emo)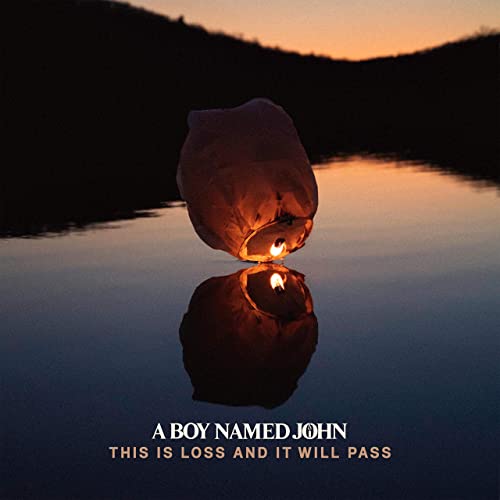 The new EP from A Boy Named John sees the band entering a much darker tone. Lyrically the band is giving it their all, wearing their emotions on their sleeve. This album feels like a beautiful journey through deep suffering and out the other end. Another aspect to mention is the flawless pacing of the EP. The album comes in waves of energy alternating between tranquil music and vocals while immediately switching to frenzied mania. I never got bored or felt like the record needed to speed up. When the band takes their time to build up to energetic moments, it feels earned and rewarding. Favorite tracks include Happy Forever, Velvet Dreams, and Monaca. This is not an EP you want to miss.
To hear WSOU's interview with them, click here
25.) In Sickness and In Flames by The Front Bottoms (Alternative, Indie-rock, Pop-Punk)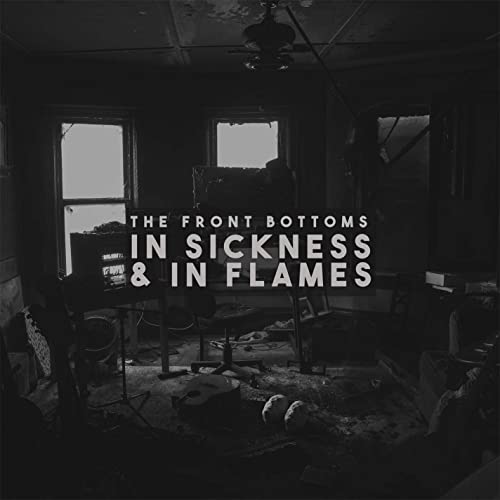 The new album from The Front Bottoms is an absolute blast to listen to. Their last record, Going Grey, saw them experimenting in an indie-alternative sound. This new record is them fully returning to their indie-rock sound while incorporating unique influences that add a great deal of charm to these songs. Songs like the Truth and The Hard Way are just so pleasant to listen to and exhibit an honest yet spirited tone. There are also songs that feel like classic Front Bottoms songs like Camouflage and Everyone Blooms. This album was very entertaining and felt like a big step up from the band. 
24.) Hunter Gatherer by Avatar (Alternative Metal)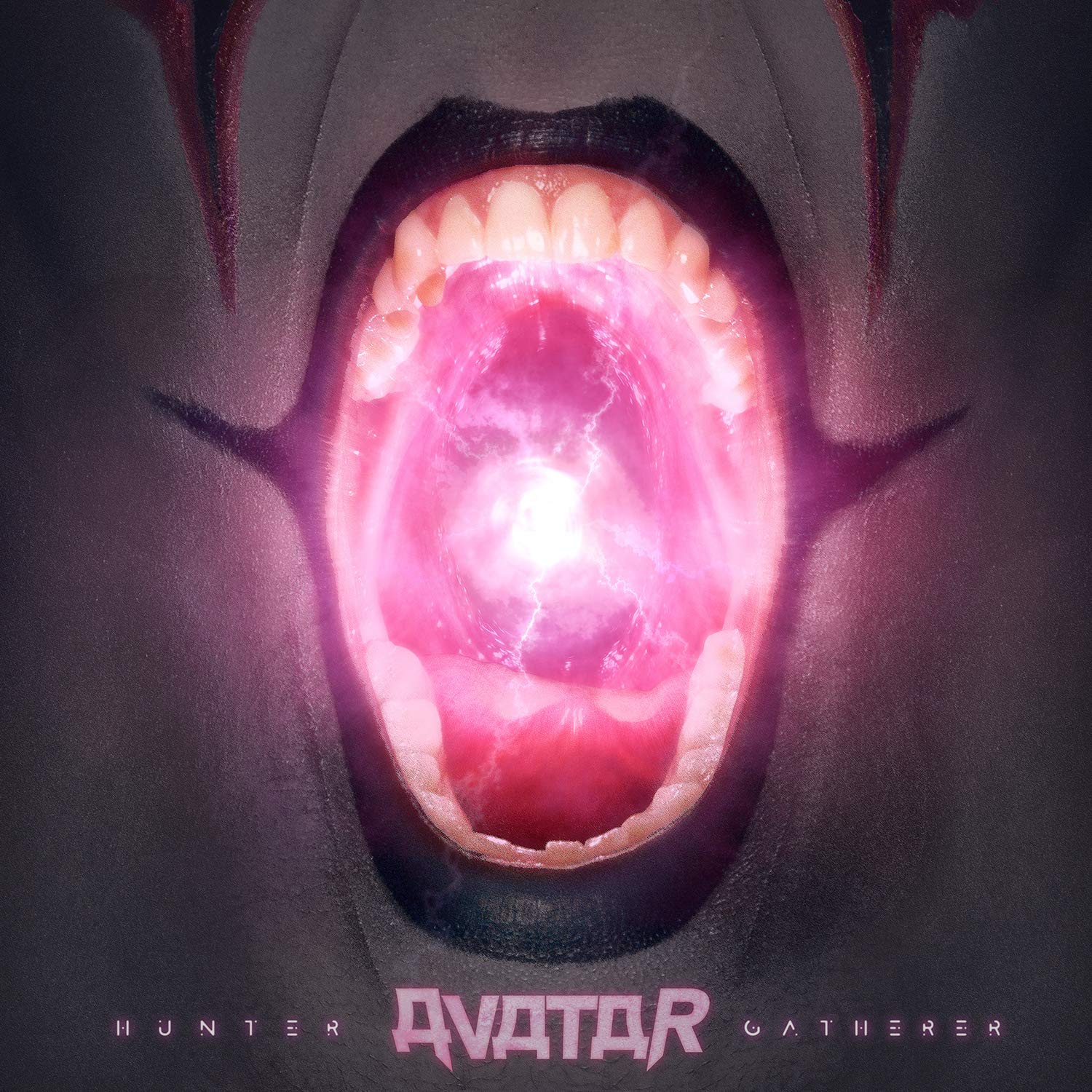 Hunter Gatherer delivers pretty much everything I've come to love from an Avatar album. It has massive choruses and brutal screams. This is alternative metal at it's finest. The songs have a punch of personality that cohsides well with the theatrical styled delivery. Johannes feels genuinely on the verge of a break down when singing powerful songs like Scream Until You Wake and Justice. Despite the entire album being filled with incredible metal songs, my personal favorite is the ballad Gun. It embodies so much emotion and pain built up that slowly releases as the song plays on. Overall, this album was the definition of a great alternative metal album. 
To hear WSOU's interview with them, click here
23.) Self Care by Yours Truly (Pop-Punk)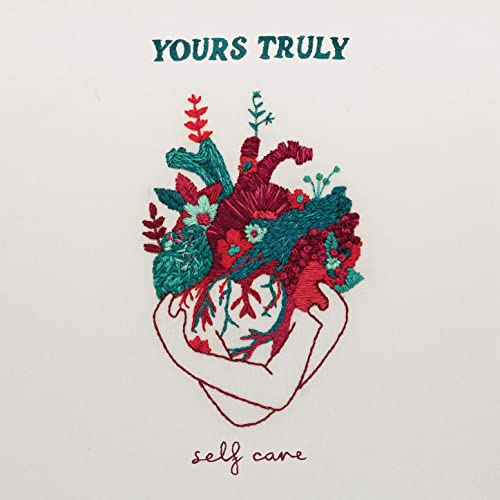 Yours Truly exploded onto the pop-punk scene in 2018 with their smash hit High Hopes. Ever since then audiences have been dying to see what's in store for the band. After dropping an EP in 2019, the band is back with a full length record in 2020. This album is pretty much everything a fan of pop-punk would want. It's got catchy choruses, fun guitar work, and groovy bass lines. These songs are catchy and so much fun. I wouldn't change a second of this album and have many fond memories of skateboarding to this record in the fall. If you miss Warped Tour, this album has captured the spirit of pop-punk perfectly. 
To hear WSOU's interview with them, click here
 
22.) Imploding The Mirage by the Killers (Alternative, Pop-Rock)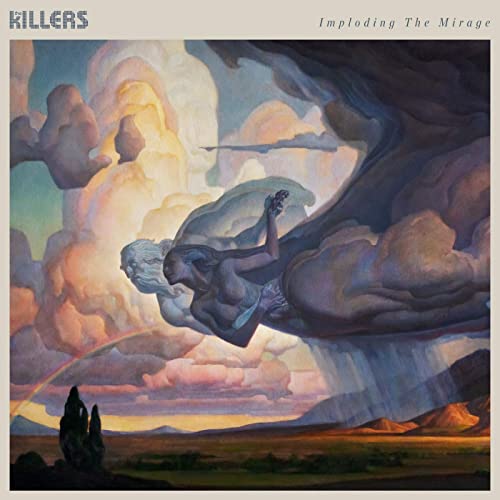 Imploding The Mirage is a Las Vegas desert fever dream. As weirdly specific as this may sound, when I listen to this album I can picture myself in the deep desert, deprived of water, hallucinating as I enter a journey of the soul. What struck me most about this album was the tone of constant mysticality that feels like you're walking through a dream. I would even dare to say, this album has the most consistent tone out of all of their albums. From start to finish this is a cohesive work. The Killers have always flirted with indie sounds in their alternative music, but this record feels them finally doubling down on it. Brandon Flowers also deserves credit for being charismatic on every song, although the entire band also sounds enchanting as well. This is my favorite Killers album since Sam's Town.
21.) Distance by Boys of Fall (Post-Hardcore)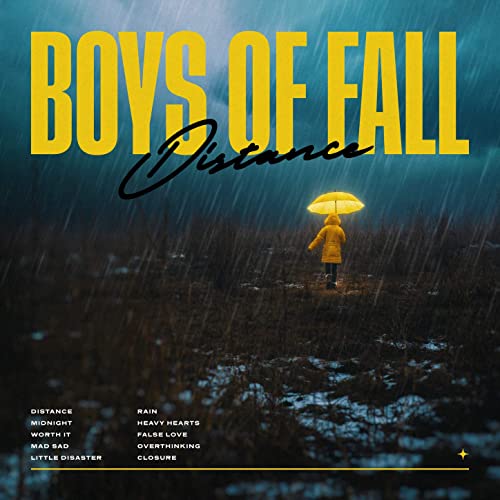 Boys of Fall almost called it quits following their 2016 release, So Long and Goodbye. This album makes me thank my lucky stars they didn't. 3 studio albums into their career, the band is truly at their best. The lyrics are passionate, the guitars flow with ease, the screams are boiling with anguish, the bass is firing on all cylinders, and the drumming is frantic to say the least. Distance also excels by having excellent pacing, making the entire record extremely captivating. The post-hardcore genre is all about balance; balancing metal with emo, balancing clean and unclean deliveries, and balancing warm and dark tones. Boys of Fall have walked the line perfectly and crafted a memorable listening experience in the process. Anyone who is a fan of the genre needs to check out this album immediately.
To hear WSOU's interview with them, click here
20.) Brain Pain by Four Years Strong (Easy-core)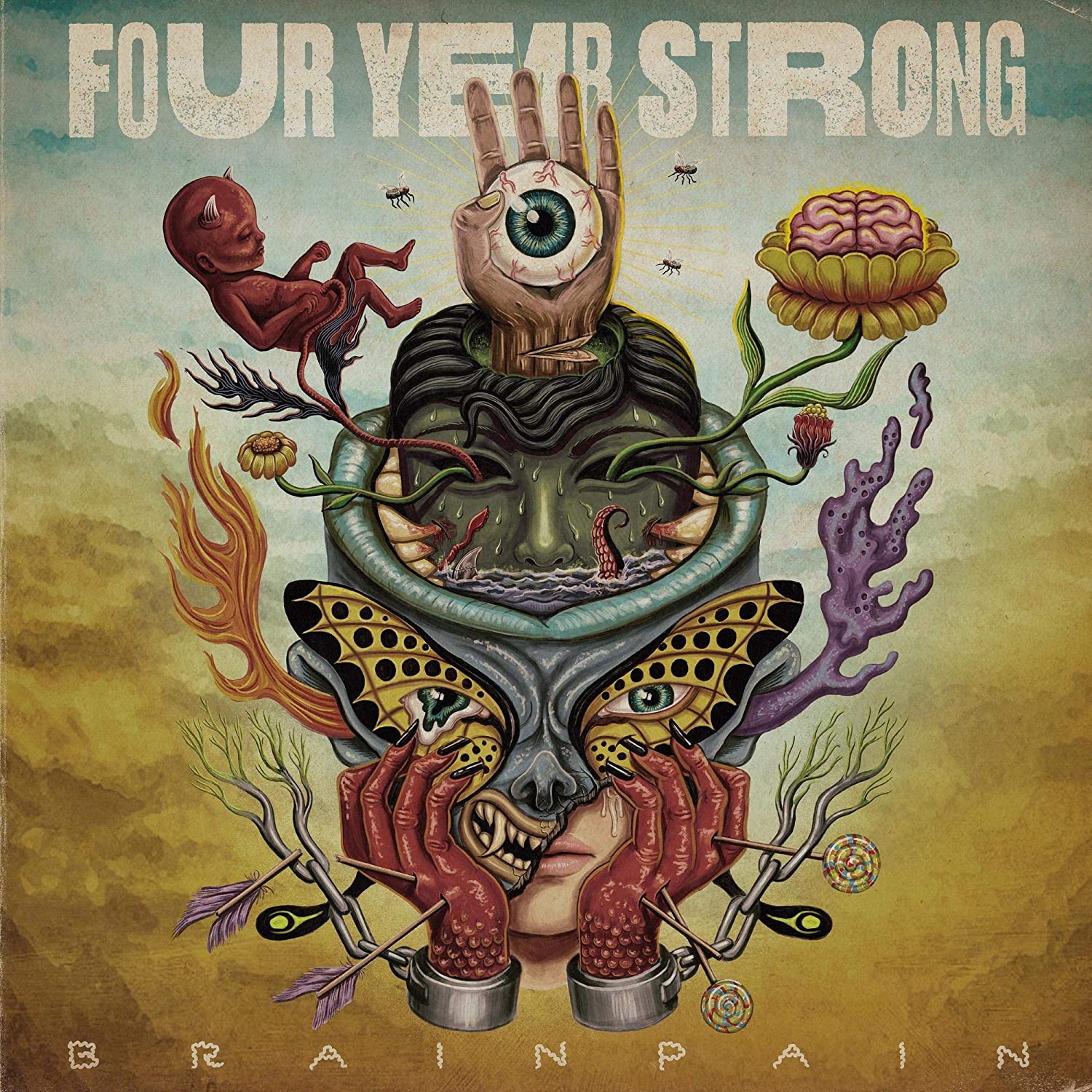 Four Years Strong strikes back hard with their new album Brain Pain. This album is a flawless easy-core album. The pop-punk breakdowns have enthusiasm that is unrivaled by anyone in the scene. Four Years Strong display mastery of their craft by writing songs with staggering melodies that come in waves. There are also elements of hard-core weaving throughout the album as well. This album was born for the live setting. The first thing I will do when concerts finally resume, is throw myself in a Four Years Strong mosh-pit and scream every lyric to this record.
19.) RAZZMATAZZ by I Don't Know How But They Found Me (Alternative)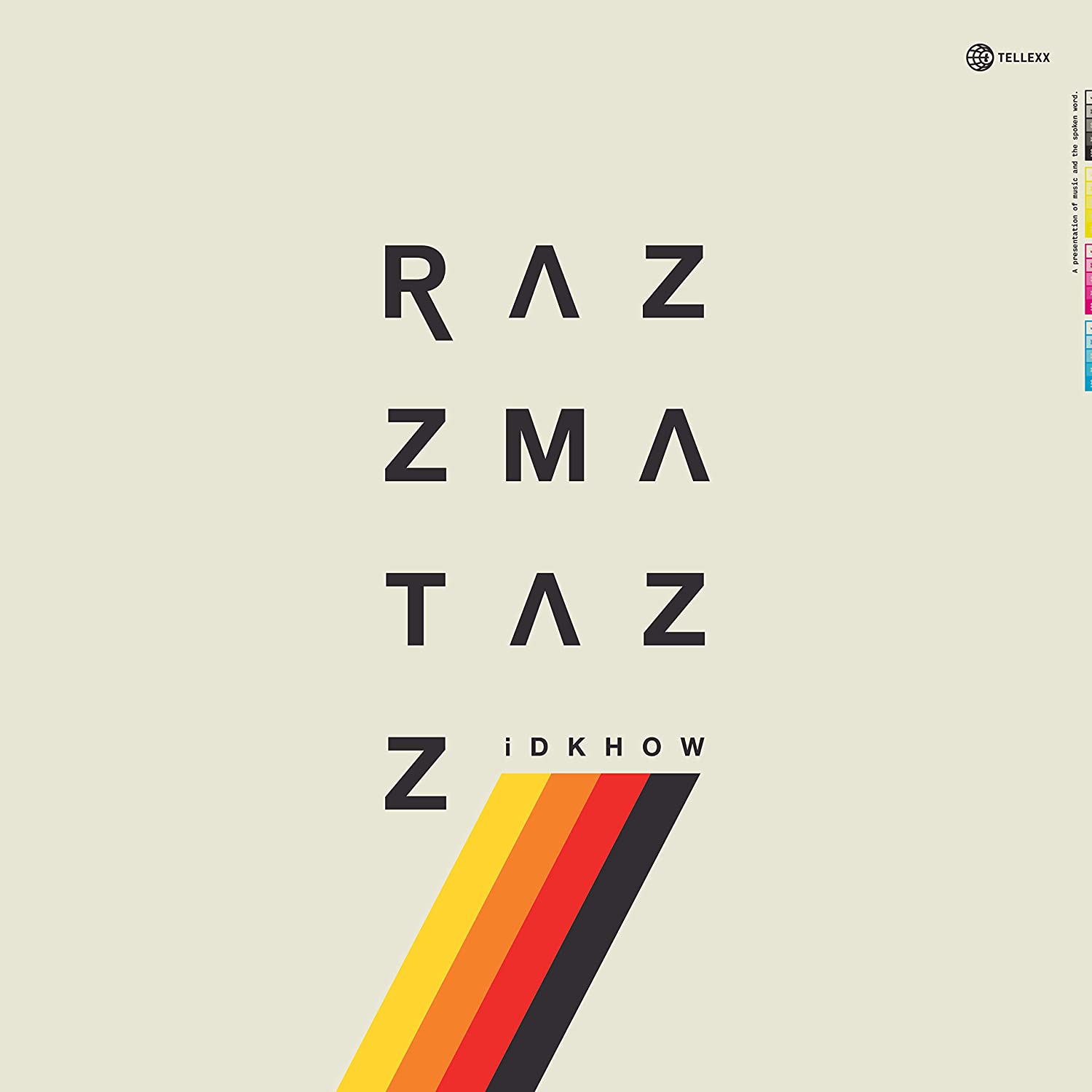 Long awaited is an understatement to describe how hyped I was for this record. Ever since 2017's single was released, I was anxiously awaiting a full length. This album did not disappoint. There were many horns featured across the album that were unexpected but welcome. Keyboards play a prominent role throughout the record as well. Nothing ever feels tacked on for complexity's sake or sounds gimmicky. Every sound on this album has a distinct purpose that adds to the atmosphere Dallon and Ryan have created. This album felt as shiny and mysterious as the title would suggest, making the 3 year wait worth every second. 
To hear WSOU's interview with them, click here
18.) Salem EP by Salem (Punk)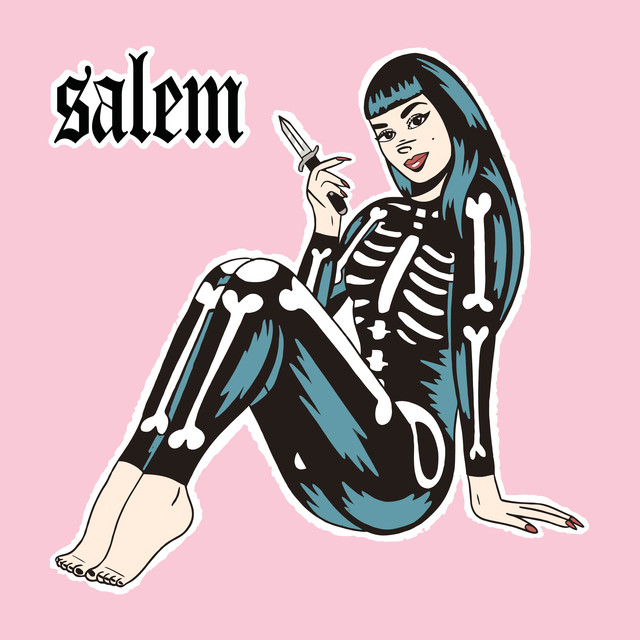 This is the debut EP by the band Salem, featuring Will from Creeper. While Creeper went into an entirely new direction with their music, Salem sounds very similar to their first album Eternity In Your Arms. This EP deserves all the praise it receives. The lyrics are so much fun and extremely whimsical in classic Will Gould fashion. Songs like Eyesore make me smile everytime I hear them. In terms of musicianship, Guitars on this EP are visceral and ear-warming to say the least. The timbre on this album has a bright texture that coincides nicely with the constant drums. Fall Out of Love is hands down one of my favorite songs of the year and has been on repeat ever since it dropped. This is a very welcome surprise and I look forward to many more EPs from Salem. 
17.) Into The Raging Sea by Broadside (Pop-Punk)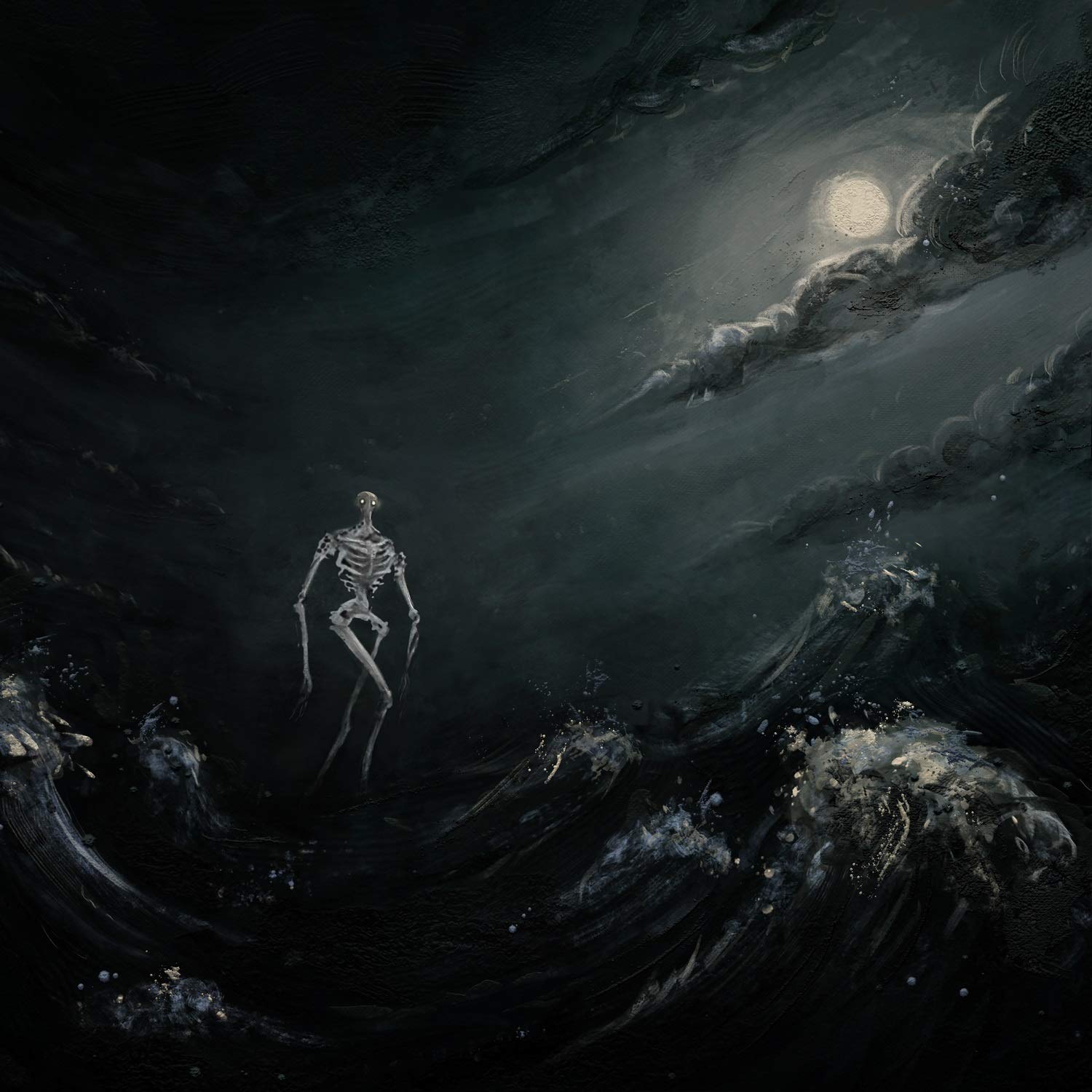 Personally, I was a huge fan of Broadside's debut album, Old Bones. That album was everything I wanted and more in a pop-punk album. Their second record Paradise, was an enormous disappointment in my opinion. It felt too clean and polished to a point I didn't enjoy. I'm more than happy to say, Into The Raging Sea is a complete and incredible return to form. Into The Raging Sea feels magical. There is a sense of sentimentality and deep profound joy weaved throughout the music. Highlights such as Overdramatic, Heavenly, and Setting Sun prove that the band is more than capable of writing a fun pop-punk song that includes darker overtones with hints of beautiful nostalgia. I feel ashamed of myself for ever doubting them. Broadside still very much has what it takes to create touching but energetic punk music. 
16.) Melee by Dogleg (Punk, Emo)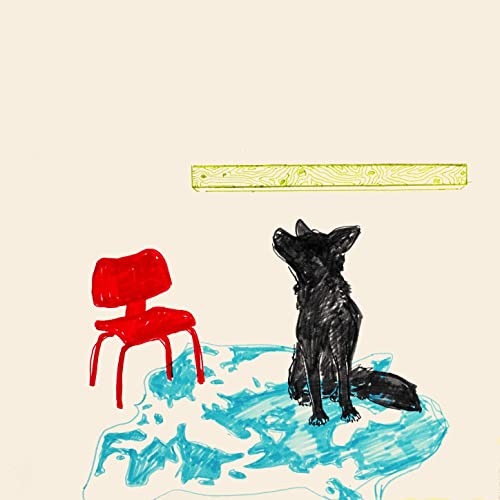 Dogleg is a band I discovered late in 2020 but wish I discovered sooner. This band sounds like the perfect mix of Basement and the Menzingers. This is the most refreshing songwriting I've heard in the emo punk scene in years. Within 20 seconds of the album opener, Kawasaki Backflip, I was hooked. The instrumentation almost has that soft grunge style of punk that is so difficult to pull off successfully. Discovering them feels like the first time I discovered Ice Nine Kills or Spanish Love Songs. They have this special spark that sets them apart from everyone else trying the sound they're currently mastering. Songs like Wartortle and Fox are perfectly mixed to feel like a professional quality of studio album recordings while also rough enough to feel like a live album's energy and connection. I cannot praise Dogleg enough with their debut album Melee.
15.) Enjoy Yourself by Melted Bodies (Frantic Metal)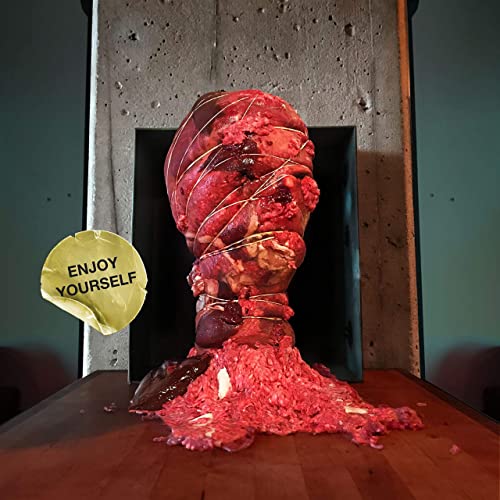 This album is just as fun as it is hard to classify. Melted Bodies refuse to limit themselves to one style of metal and the result is absolutely astounding. It's extremely rare that in a 47 minute long album, I don't get bored once. Every single second of this album is captivating and intriguing. They have such a unique delivery vocally and instrumentally, that creates a truly memorable listening experience. They wear their System of a Down influences proudly, but don't rely on it as a crutch. Melted Bodies is offering new themes with a new sound to such a familiar genre. Enjoy Yourself is a truly enjoyable and fun album that I absolutely recommend to any metal fan. 
To hear WSOU's interview with them, click here
14.) The World Is In Your Way by Dragged Under (Metal-core)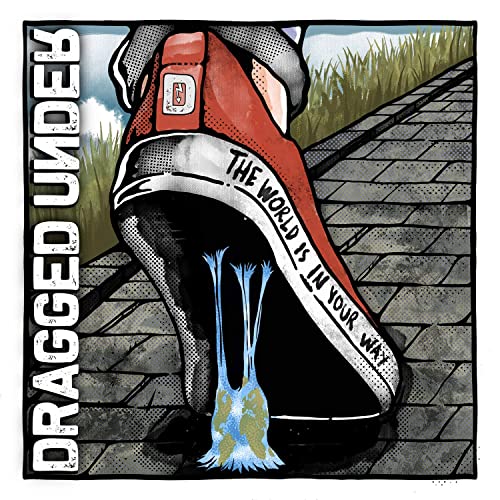 Dragged Under exploded on the scene in January with their debut record, The World Is In Your Way. This album is metal-core perfection. The heavy moments are pounding and perfect for any mosh pit. The punk moments are fast paced and incredible. And the rock anthem styled chorus always hit home in the best possible way. This album is an instant classic. There is so much passion brimming from every song. Dragged Under succeeded in writing music that was not only personal and emotional but also extremely heavy and will get stuck in your head for months.
To hear WSOU's interview with them, click here
13.) Punisher by Phoebe Bridgers (Indie)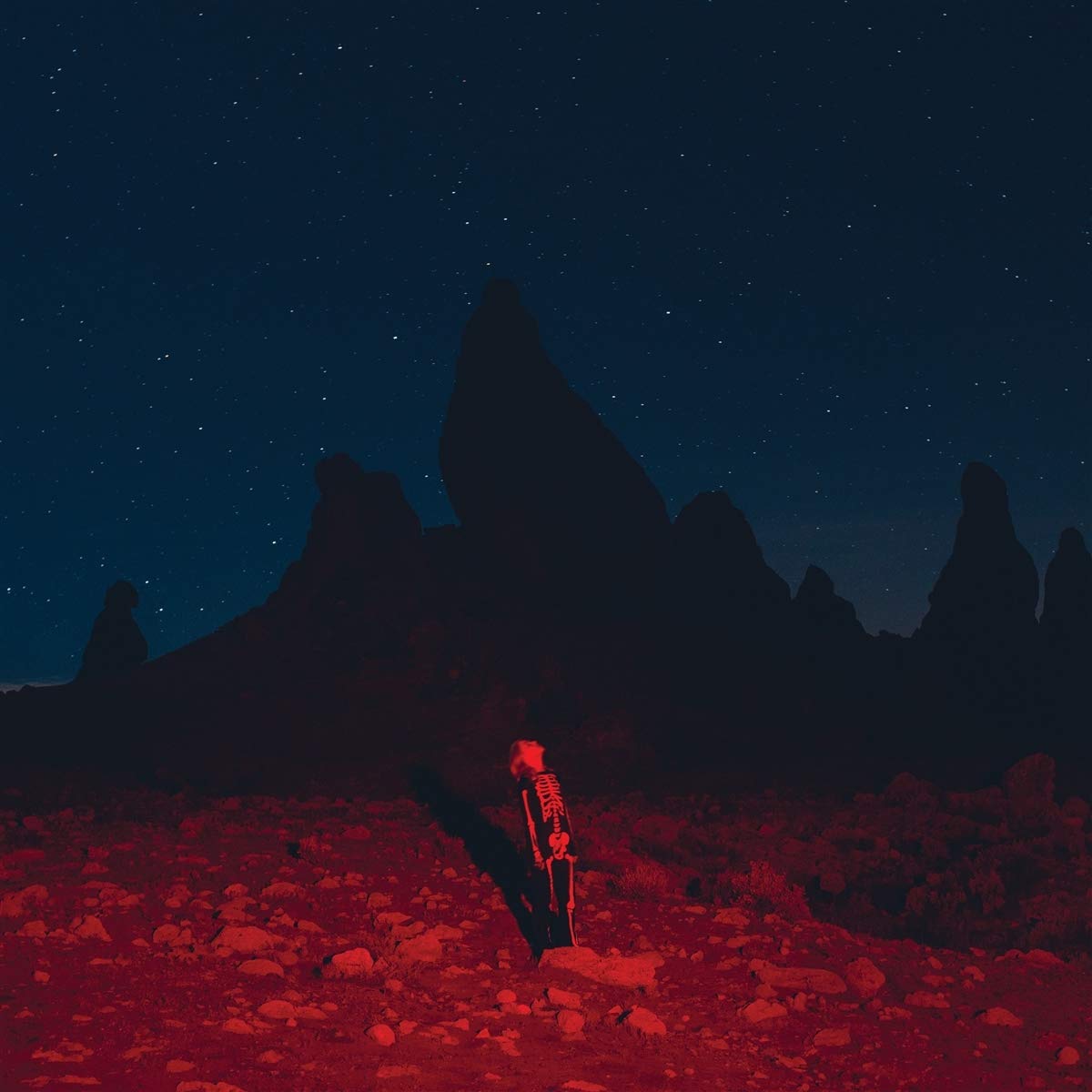 Punisher by Phoebe Bridgers is a lyrical and musical masterpiece. This album deals with themes of pain, loss, society, and so much more. Her messages are strong and powerful but delivered in a deeply poetic way. Her lyrics paint such a vivid picture. Not to mention, the lyrics have a soundtrack that alteres between ominous and serene. There are extremely foreboding overtones on top of smooth guitars. This album is absolutely phenomenal on all fronts and everyone who enjoys music as art should definitely check this out. 
12.) Heartwork by The Used (Theatric Emo, Post-Hardcore)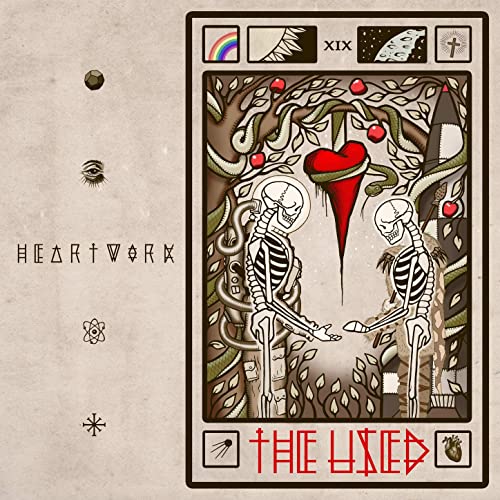 Who would have thought when The Used said their new record would sound like their first three records combined, they would be absolutely correct. This album is everything we love about The Used in one perfect listening experience. It's catchy, edgy, heavy, brutal, fun, and emotional. I could not stop listening to this when it came out, and The Used proved to be my top artists of the year because of it. The band went back to their roots so well on this release and delivered their most captivating album experience in over 10 years. I am so excited to see what the band does next. This far into their career The Used is still able to drop tracks as fantastic as these. 
To hear WSOU's interview with them, click here
11.) A Beautiful Place to Drown by Silverstein (Alternative, Post-Hardcore)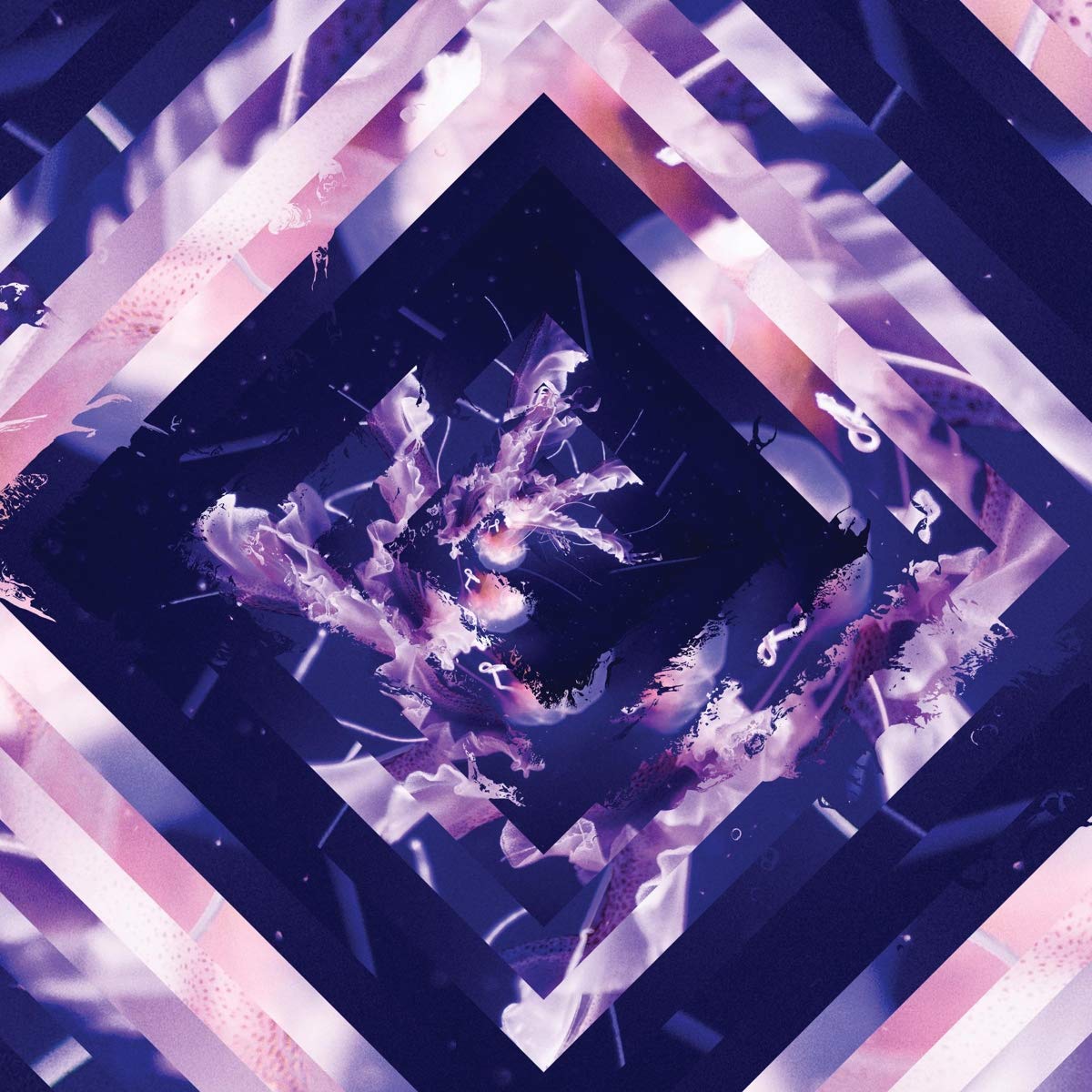 Silverstein is consistently one of the most flawless post-hardcore bands. Ever since 2012, every single album they've released has been absolutely stellar. They know how to write a soaring hook and a crushing breakdown. This album takes so many risks and all of them completely pay off. There are many classic Silverstein songs like Bad Habits, Burn it Down, and Infinite. There are also extremely experimental tracks that play with new sounds and tones like All On Me and Coming Down. This album feels incredible original and bold for the post-hardcore scene, with songs that will get stuck in your head for days. I cannot wait to see these songs live. 
To hear WSOU's interview with them, click here
10.) No Good Left To Give by Movements (Emo, Post-Hardcore)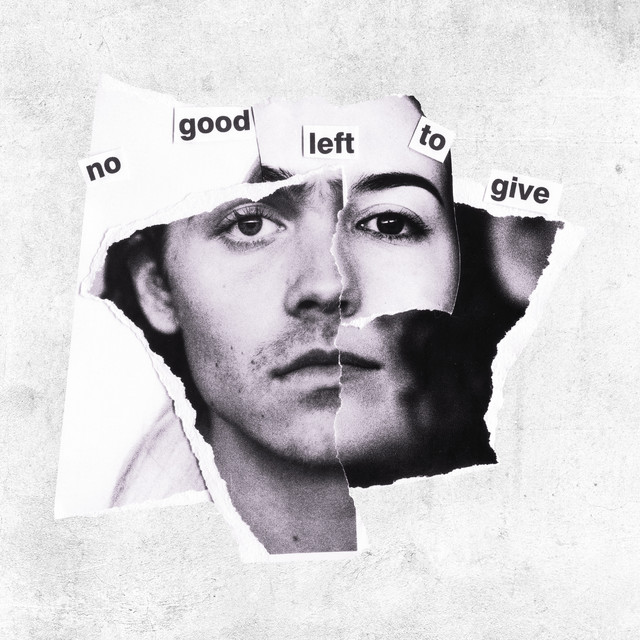 Movements took no chances with their sophomore album No Good Left To Give. The three year gap between their debut felt like an eternity. I'm happy to report, No Good Left To Give pushes the band's sound forward. This album is the most brooding the band has been, from the opener In My Blood, fans immediately know what to expect. This album perfectly captures the feeling of somber sadness mixed with bursts of energy. The lyric writing is stellar and extremely introspective and reflective of constant emotional struggles. As someone who has insurmountably high expectations for this album, I'm so happy the band didn't try to make a Feel Something 2, but instead pushed themselves forward in a new and unexpected direction.
To hear WSOU's interview with them, click here
9.) Pink Elephant by Stand Atlantic (Pop-Punk)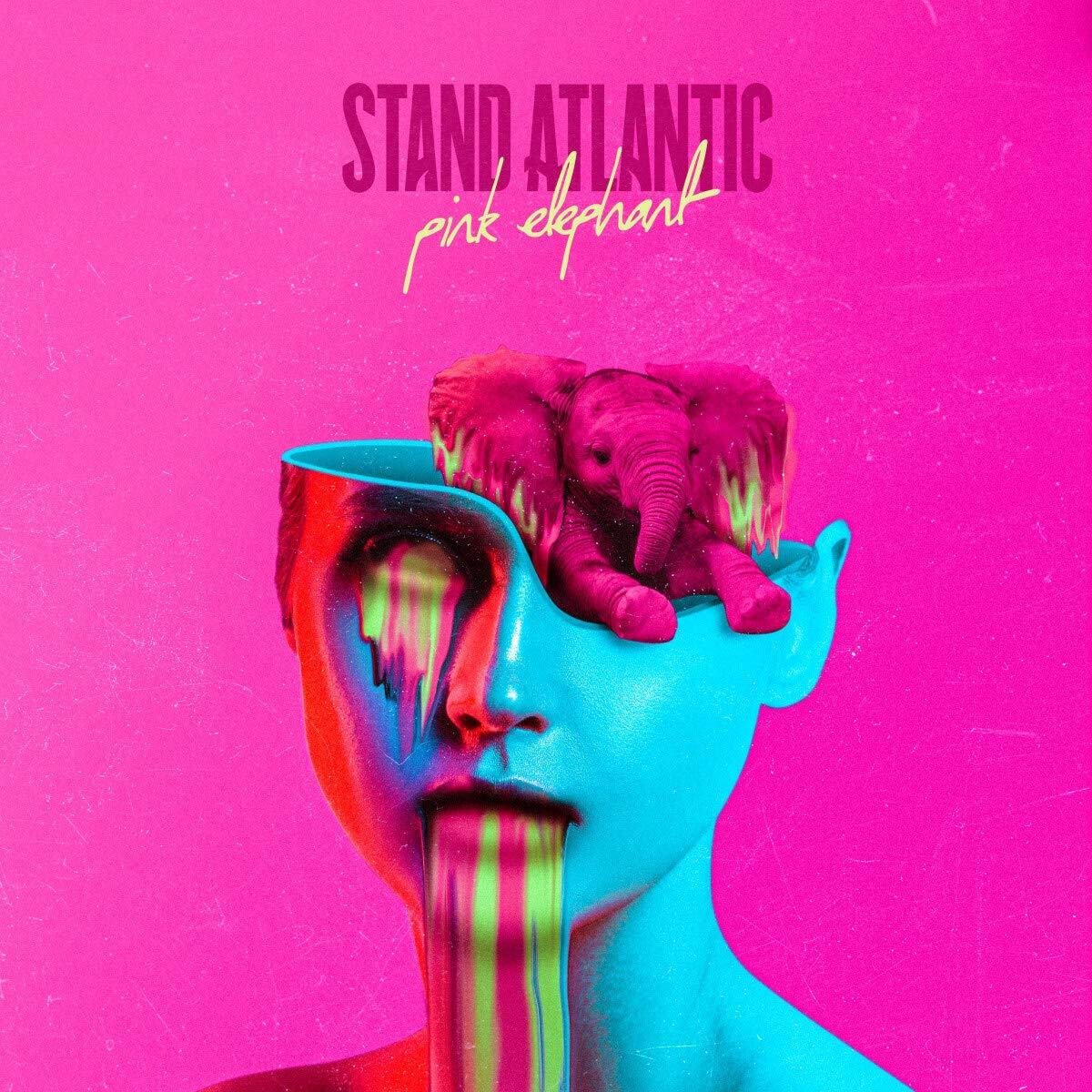 My summer of 2020 was defined by this album. Pop-Punk has never sounded more fun. Stand Atlantic refused to sink into a sophomore slump and dropped one of the most enjoyable releases of the year. From pop-punk anthems such as Like That, Jurassic Park, to the groovy Blurry, Eviligo, and to the touching ballad Drink To Drown, this album has everything I wanted and more. Every time I hear this record, I have fond memories of driving around in the summer, windows down, and a smile on my face. 
To hear WSOU's interview with them, click here
8.) What The Dead Men Say by Trivium (Metal-Core)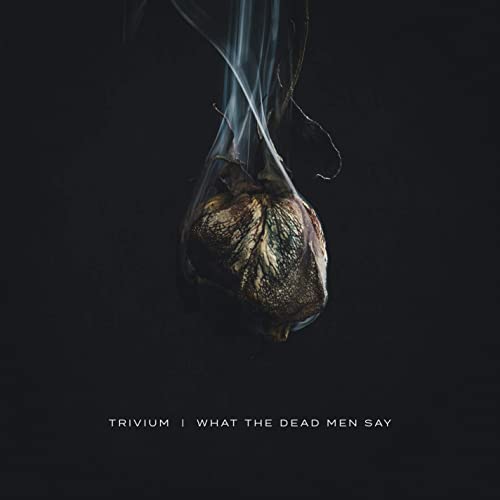 When trivium dropped The Sin and The Sentence, many metal-core fans (including myself) were left wondering what sound the band would try next since they've already mastered metal-core. In a shocking turn of events, What the Dead Men Say is an even better metal-core album in all regards. As someone who has no issues with their last album, I have no complaints about this one either. It's everything I wanted and more. The band sounded the most cohesive they've ever sounded. This album feels like a metal anthem that should be played in front of thousands of people. The title track is enormous in sound and tone. Even the heavier moments like Amongst The Shadows & The Stones feels so tremendous with a full chorus and pounding verses. There is not a song that drags the album down or slows the pace. I am beyond excited to see these songs live and see what is in store for the band next. 
To hear WSOU's interview with them, click here
7.) Lament by Touché Amorè (Post-Hardcore)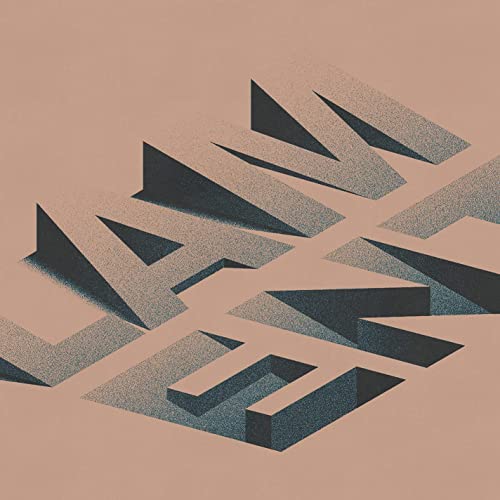 Lament is a perfect post-hardcore album and lycially one of the most flawless pieces I've ever heard. This album is dark and brooding and feels like a pit in your stomach. The emotion on this album feels so raw and genuine. All of these songs are powerful and honest. From the opener to the closer, the record never once gets stale or slow. Every single second of this experience is a post-hardcore masterpiece. The band should truly be proud of the album they've created. 
6.) Album 2 by Creeper (Emo, Punk, Dinner-Rock, Pop-Punk)
Creeper were not kidding when they said their comeback would be strong and unexpected. After taking a year off and supposedly breaking up on stage, the punk band returns with 50's American-classic-David-Bowie-dinner-rock influences. The only thing more surprising than the complete twist in genres, is how well they pull it off. Defining a genre for this list was actually really hard, and that says a lot about the band and their willingness to experiment. This album has such a wide range of sound and yet everything still sounds like it belongs on the same record. This was the Creeper album I didn't know I wanted but after hearing it, can't live without. 
To hear WSOU's interview with them, click here
5.) you'll be fine by Hot Mulligan (Emo, Pop-Punk)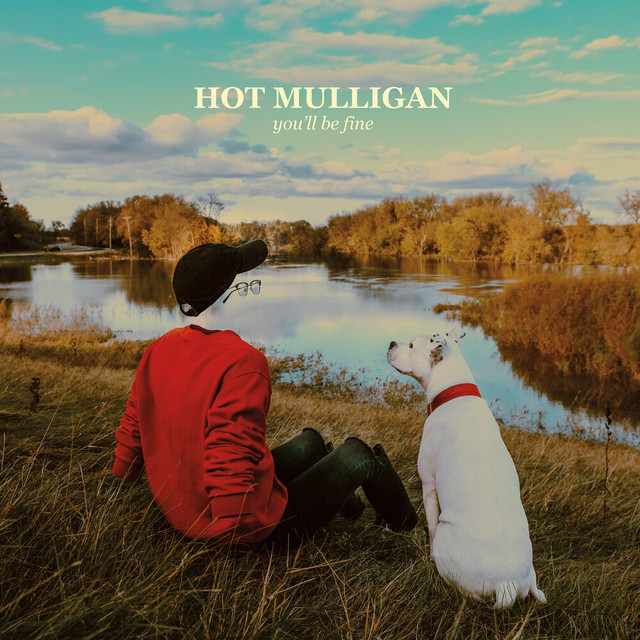 you'll be fine is a new and original take on modern emo. The lyrics are profound and extremely philosophical, dictating many strong and powerful emotions. The guitars constantly switch between twinkly and furious, perhaps best displayed on tracks like OG Blue Sky and We're Gonna Make It To Killby! Hot Mulligan has some of the best shouted vocals I've ever in the genre. Songs like *Equips Sunglasses* and Feels Like a Crab exhibit their enthusiasm and talent. Their last album, Pilot, was a phoniminal record, but this album feels like they found their true sound. No bands are doing pop-punk and emo quite like these guys. This album was so much better than I thought any band was capable in 2020, where most emo has already been done. This record is such a highlight of the year and will certainly be considered a classic ten years down the line.
4.) Wake Up, Sunshine by All Time Low (Pop-Punk)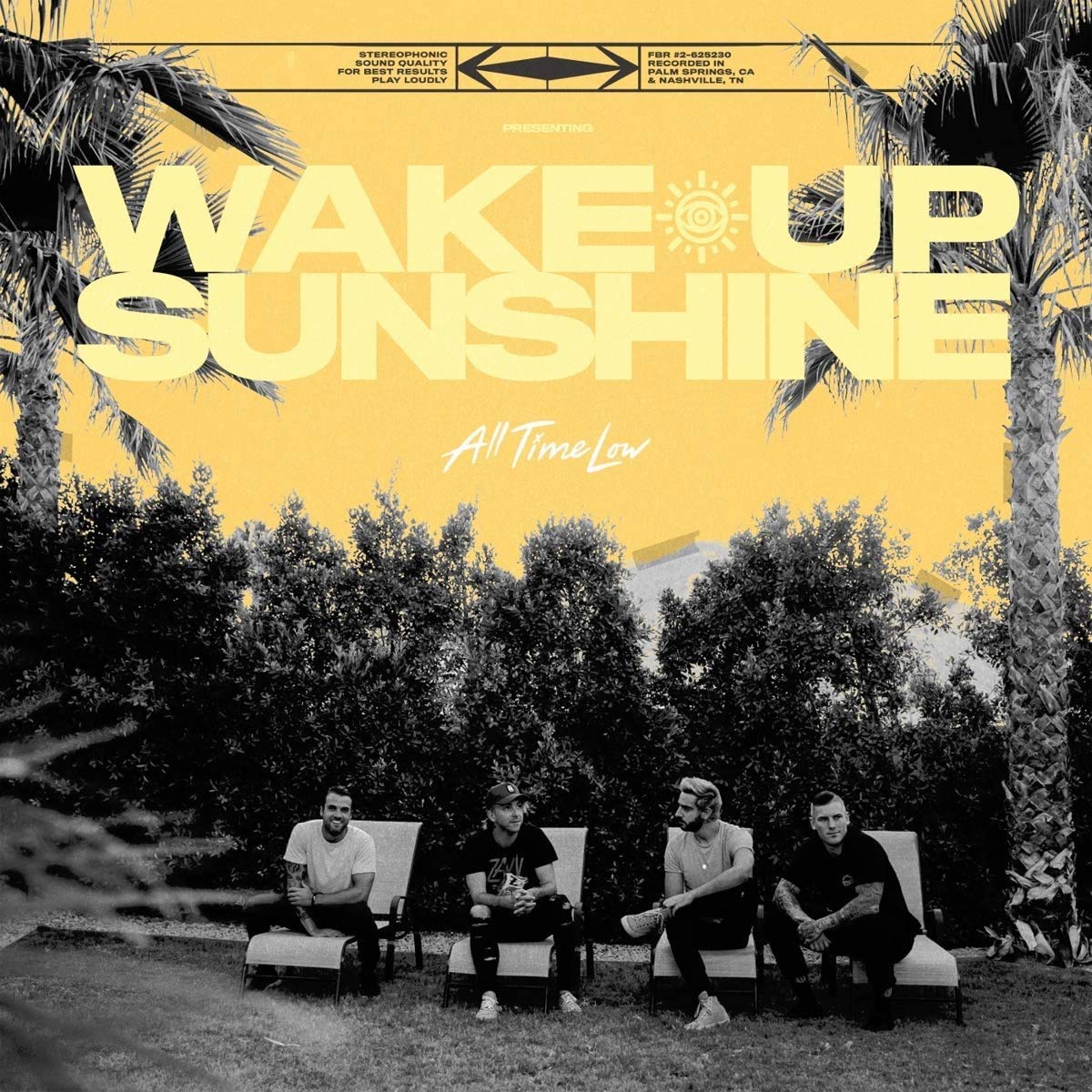 This was all Time Low's comeback record. After the financial and critical flop of Last Young Renegade, the pop-punk boys came back harder than ever. All of these songs are infectiously catchy with memorable guitars, intense drumming, groovy bass, and incredible vocals. This album is not only a good All Time Low record, it's one of the most fun and memorable records in the scene to date! They band displays their mastery of every subsection of rock music having gorgeous ballads all the way to fast angry punk, and everything in between. All Time Low has proved that they are still in their prime. 
3.) Glue by Boston Manor (Progressive Emo)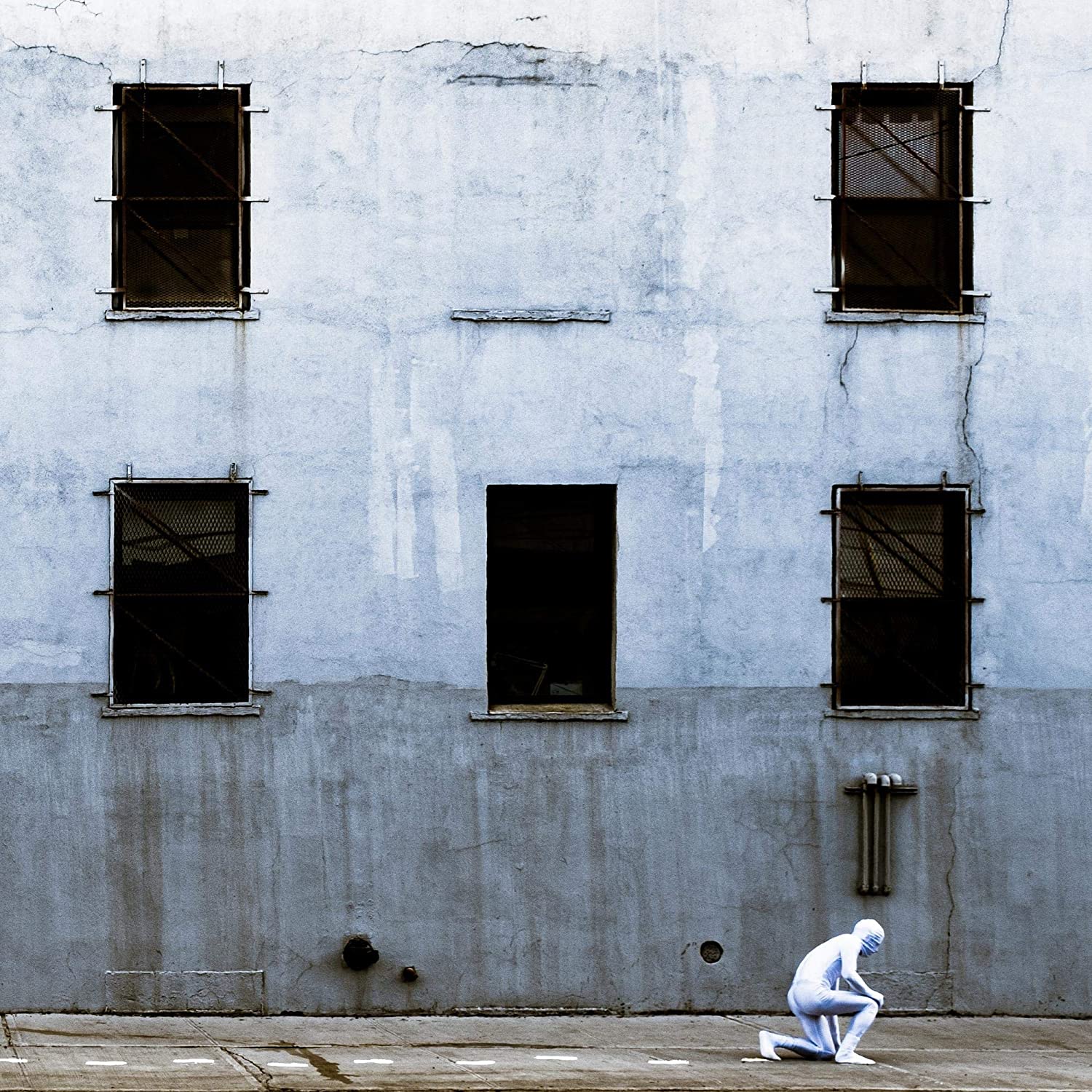 Boston Manor did a complete 180 with their sophomore record Welcome To The Neighbourhood. On their new album Glue, they leaned into that darker synth direction hard, and it paid off. The result is an album that feels completely original. It has the same ominous tone of their previous album, only this time with a sense of urgency and panic. This is how a band should evolve, taking their previous music elements and expanding them into a new direction. This album felt like a breath of fresh air and left me feeling enthusiastic to press repeat again. This band will never stop growing and pushing what rock means in modern society forward. 
To hear WSOU's interview with them, click here
2.) POST HUMAN: SURVIVAL HORROR by Bring Me The Horizon (Metal, Alternative, Hard Rock, Nu-Metal)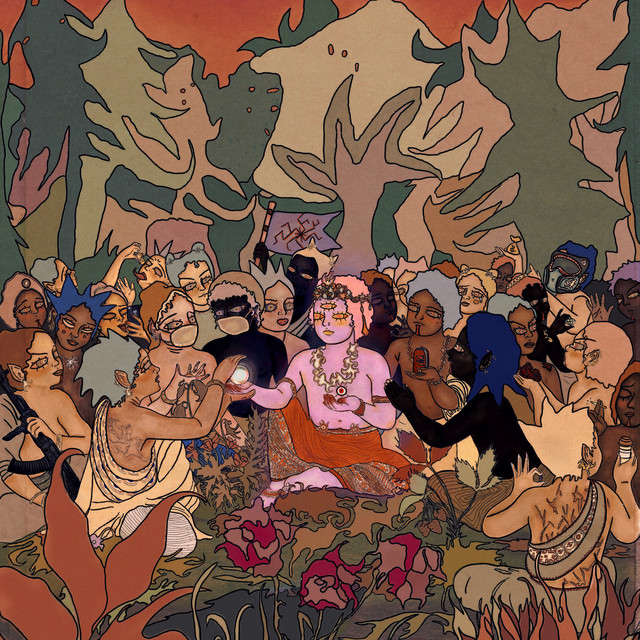 This album completely floored me. This is the perfect combination of heavy metal, alternative electronic, deathcore, and pop. I've never seen a fusion of genres so cohesive and fluent. Bring Me The Horizon has yet again proved that they will not let a single music genre define them. Furthermore, this is some of the catchiest and most powerful music they've released to date. I firmly believe that most of these songs rival classics in the band's discography. There isn't a single moment where the momentum ceases or slows. This album subverted my expectations in the best possible way. 
1.) Brave Faces by Everyone by Spanish Love Songs (Emo)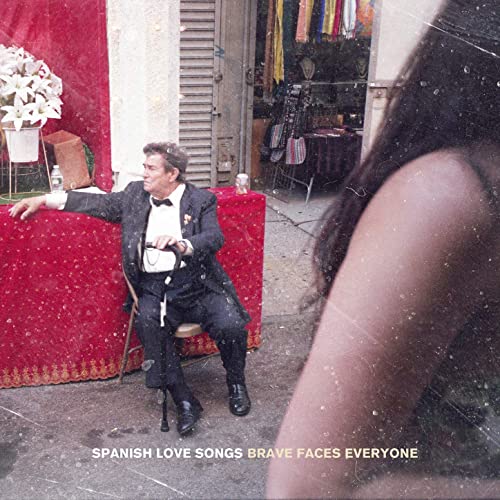 This record is hands down one of the most influential and important albums of the last decade. Brave Faces Everyone is a prime example of how impactful and powerful music can be. I truly believe this is one of the few completely perfect and flawless albums made. Every line is reflective and somber regarding the state of mental health, drug abuse, poverty, and depression. This album is an emotional journey that can only be described by experiencing it yourself. For me, this album was life-changing. I am not the same person I was before listening to this. Listening to this album for the first time is a memory I don't think I'll ever forget. Spanish Love Songs, only 3 albums into their career, dropped an album that was such a cathartic experience and deserves to be praised as one of the greatest albums of all time. 
To hear WSOU's interview with them, click here
Posted in: WSOU, WSOU Exclusive, Reviews