2021 Pirate Player Preview: Myles Cale
Date: July 19, 2021
By: Jonathan Heite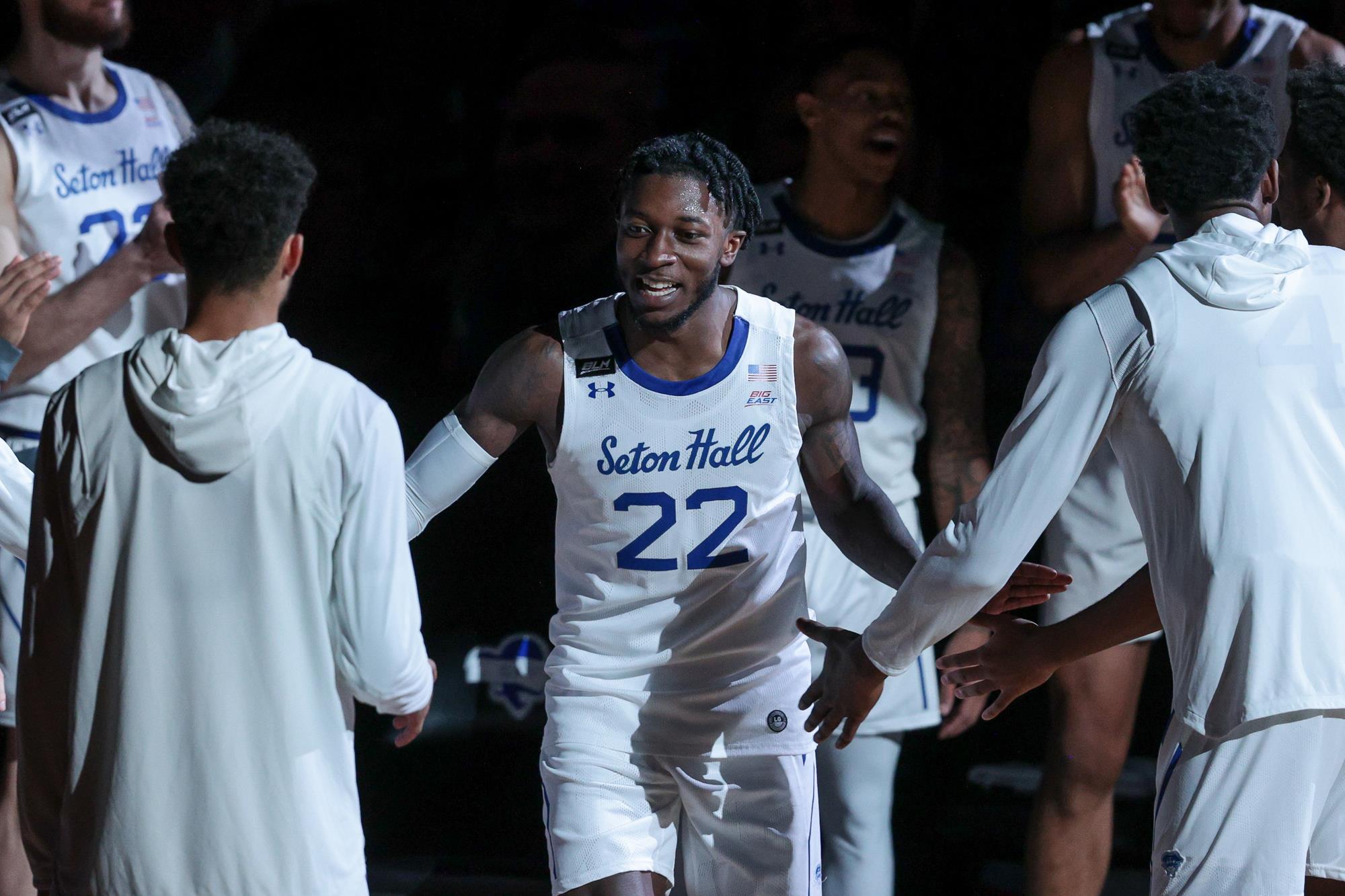 Seton Hall Athletics
The upcoming 2021-22 Seton Hall men's basketball season will certainly be one for the ages. In one of the most unique roster combinations in recent memory, head coach Kevin Willard will have many decisions to make when the team returns in just a few short months. The squad is now filled with a handful of veterans, impactful transfers, and some big-name freshmen looking to earn their spots in the competitive rotation.
Although the lineups for the roster are completely unknown, there is a few elements that will remain the same from previous years. In yet another unprecedented move by the NCAA, Myles Cale will be exercising his fifth-year option and returning to South Orange, N.J., a place he has certainly called home throughout his storied career.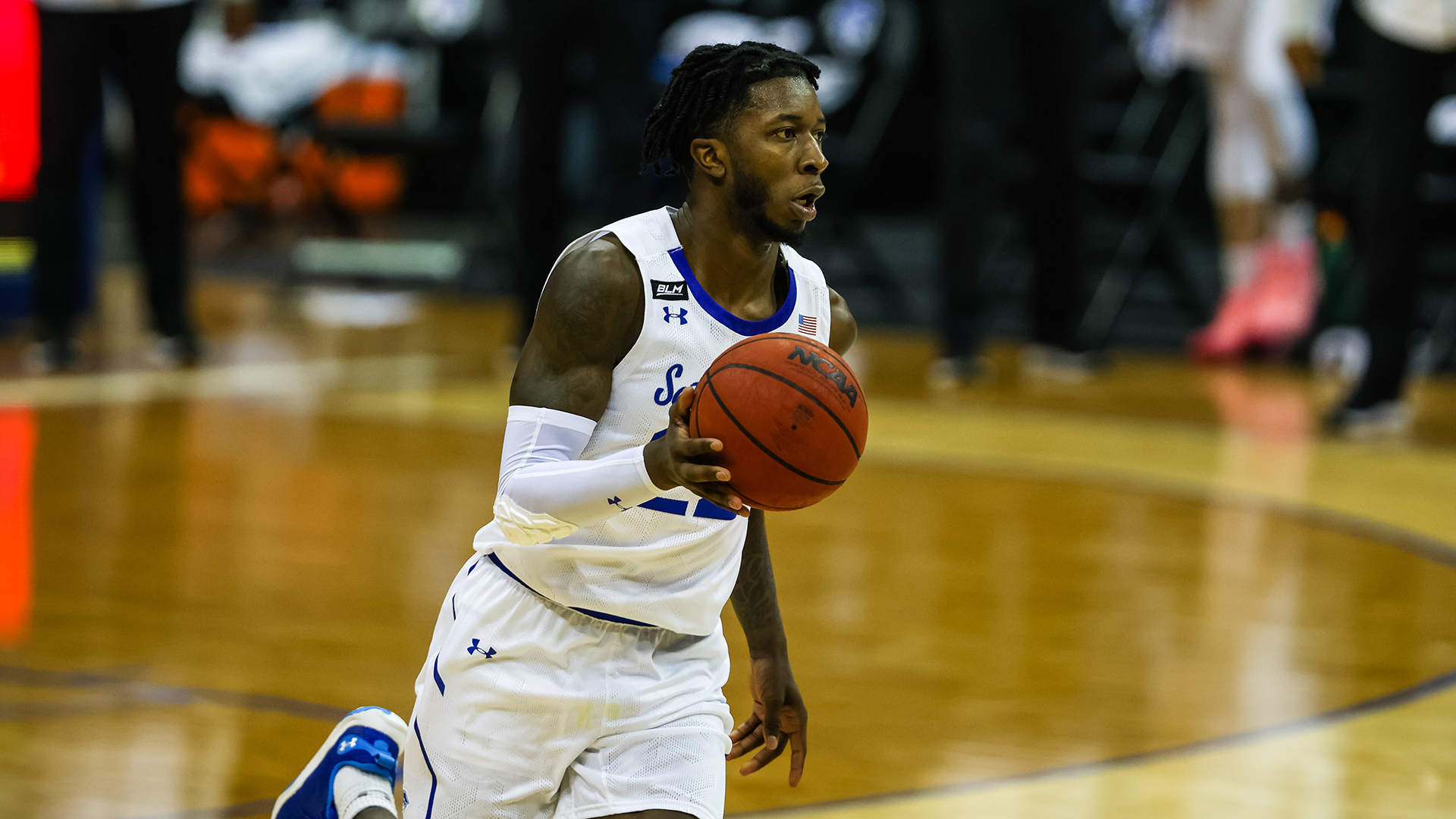 Seton Hall Athletics
After his best season as a Pirate, the 6-foot-6 dynamic sharpshooter from Middletown, Del. will look to build upon his impressive numbers that helped him become a much-needed second/third scoring option on the offensive side of the ball. Cale contributed a career-best 11.6 points-per-game (23rd in the Big East), while also maintaining a career-high averages of .448 and .724 from the field and free-throw line, respectively.
In addition, the graduate student shot .369 from behind the arc (second-best season average in his career) and tacked on 27 steals and two blocks on defense. He also started all 27 games, giving the Pirates an important two-way presence in a starting lineup that had its share of highs and lows by season's end.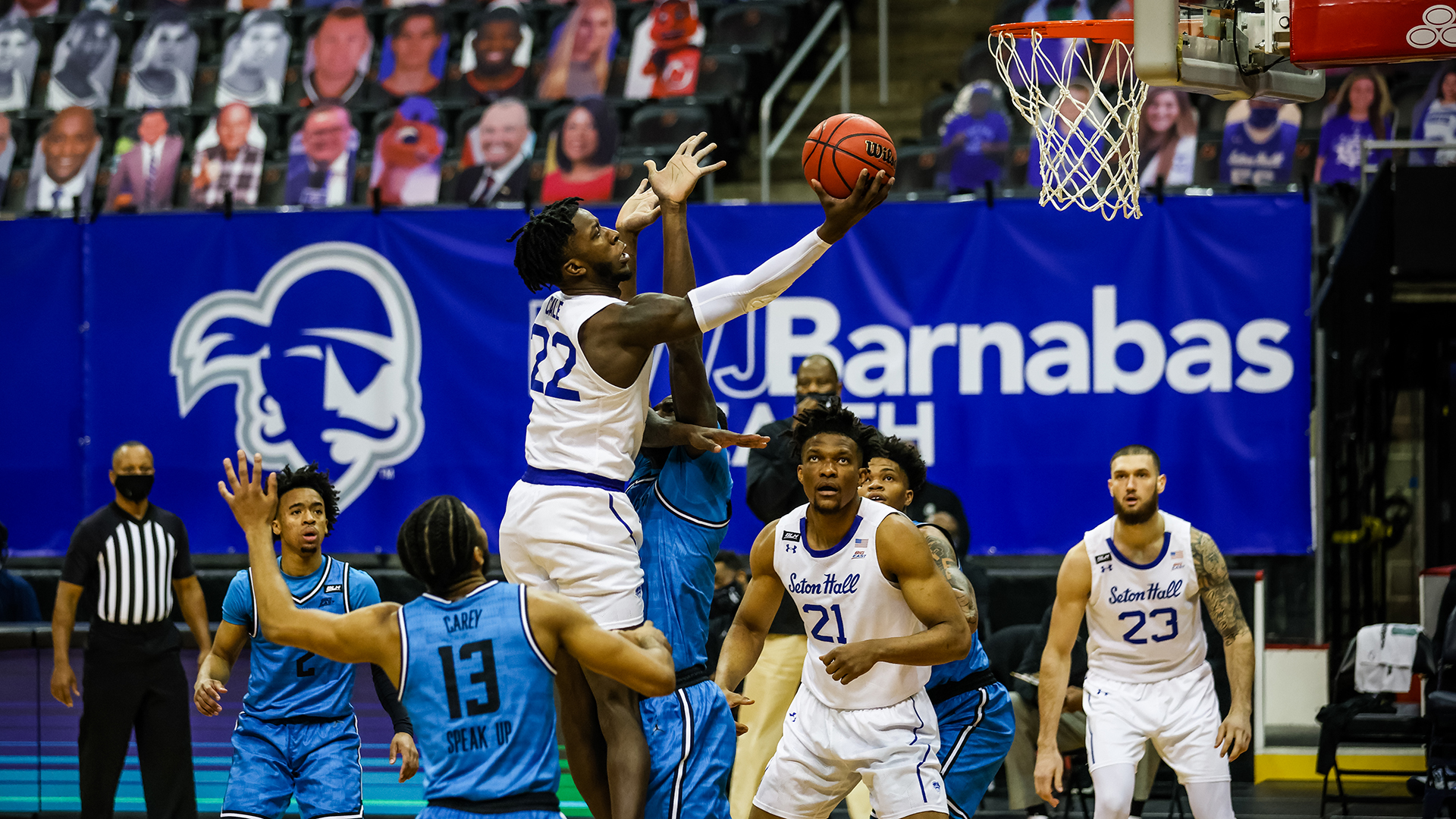 Seton Hall Athletics
Because the Pirates were led by current NBA draft prospect and Seton Hall superstar, Sandro Mamukelashvili, each player's role on the squad was quickly figured out by the first half of last season. Cale elevated his play from start to finish to become a definitive scoring option in last year's "Big Three," which also included Mamukelashvili and Jared Rhoden.
In order for the Pirates to have won games back in 2020-21, Cale had to provide scoring both from his dynamic perimeter shooting and ability to drive to the basket, as well playing solid defense against the Big East's best scorers. From his 30-point (5/9 from three, 5/5 from the free throw line) masterpiece against Georgetown on Dec. 23, to a key 16 points and eight rebounds performance in the Big East Tournament quarterfinal victory against St. John's on March 11, Cale's impact on the roster was as important as it's ever been.
It's all MC this half! #HALLin ⚪ pic.twitter.com/ef9qCzydaj

— Seton Hall Men's Basketball (@SetonHallMBB) December 23, 2020
However, this season brings new expectations for the five-year veteran, as there is still much uncertainty swirling around where Cale will fit within a fascinating lineup filled with youth and newcomers. What will automatically be anticipated is his valuable leadership, as him and Rhoden will not only have to continue to be automatic on both sides of the ball, but key figures in the locker room to help get the new Pirates comfortable within the Seton Hall system.
From trying to earn minutes as a freshman, to a disappointing junior season, to the COVID-19 cancellation of the 2019-20 season, to an underwhelming season as a team last year, he has been through the gauntlet, and now these experiences have helped shape him into the player Cale is today.
Besides the intangibles he brings off the court, his play on the court will be indicative of the Pirates' success, especially at the beginning and end of the season where the inexperience could potentially show in the lineup. His ultra-smooth jumpshot and flashy dunks will need to be as prevalent as ever, and these contributions could make or break a potential postseason run next March.
MYLES CALE BREAKS THE RIM pic.twitter.com/JL6XrwhsSX

— #BIGEASThoops (@BIGEASTMBB) February 6, 2021
Assuming Rhoden takes much of the scoring burden left by Mamukelashvili, and the other scoring options are not clearly defined right away from the pool of youth, Cale will continue to be relied upon every night for both his offense and defense. One area for improvement from last season was the team's defense around the perimeter, as many of the top conference teams had much success from behind the arc that would consistently lead to game-changing runs.
Because he has also been a defensive specialist for the past seasons, Cale's presence in the passing lanes, closing out on defenders, and rebounding will be vital, as the Pirates will look to clean up some defensive issues that plagued much of the remaining stretch of games last season.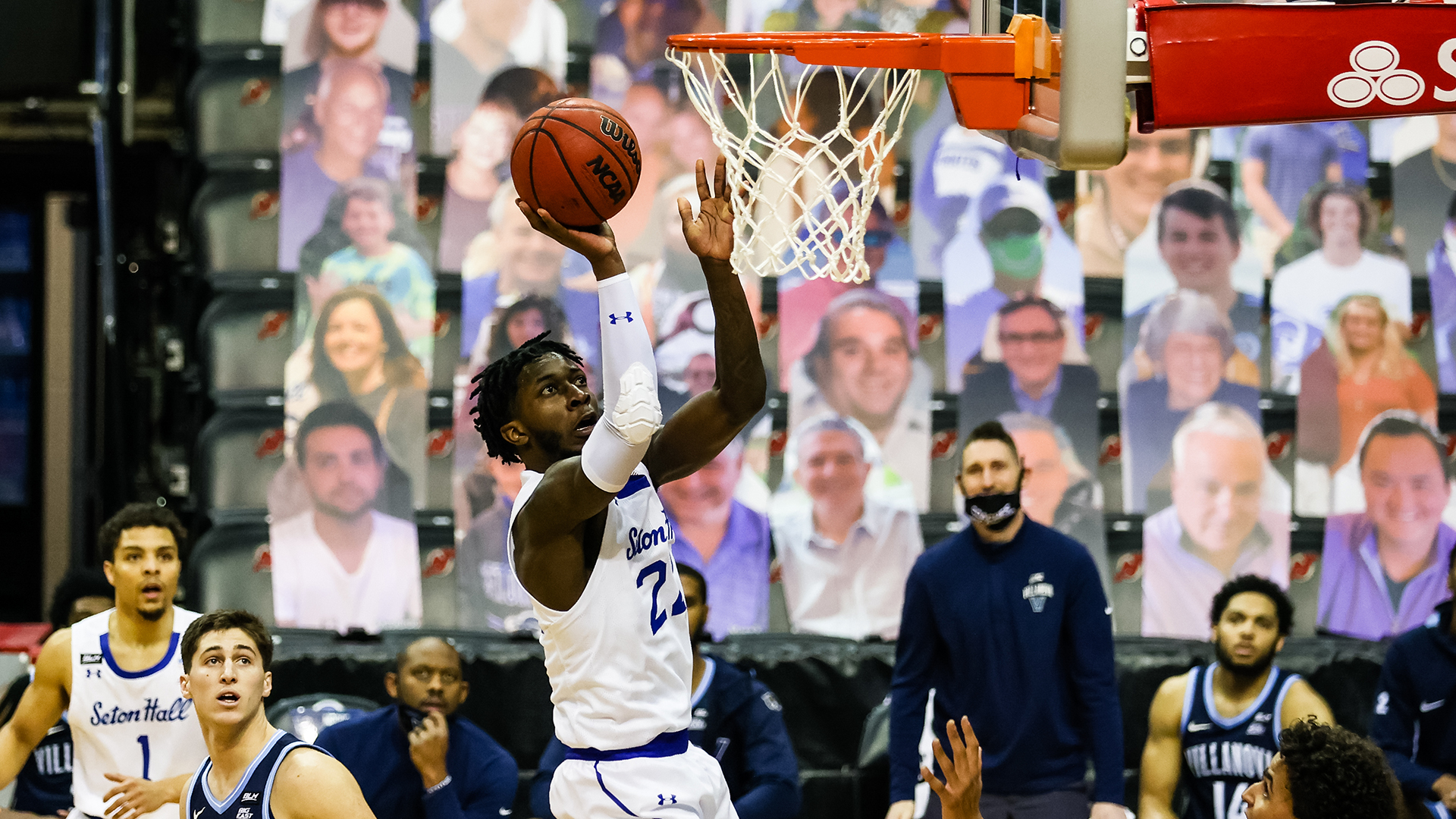 Seton Hall Athletics
It was truly a gift for Seton Hall to get one more bonus season from Cale, and his impact on both the rest of his teammates and the coaching staff speaks volumes to the hard work he has put on both on and off the court since his arrival in 2017-18. He's always been a crowd favorite at the Prudential Center, and this year's season slate will be as exciting as ever having fans back after only one home game with an audience the entire year.
ONE MORE SETON HALL 2️⃣2️⃣ pic.twitter.com/3VxMzMuZvs

— Myles Cale (@Killem_Myles) April 2, 2021
Look for Pirate fans to welcome him back for one more ride, and for Cale to put on one last show for the program he has left an everlasting imprint on the past four years.
Jonathan Heite is the Web Editor for WSOU Sports and can be reached at wsousportswebeditor@gmail.com.
Posted in: Men's Basketball, Sports, WSOU