2021 Pirate Player Preview: Lauren Park-Lane
Date: July 21, 2021
By: Heaven Hill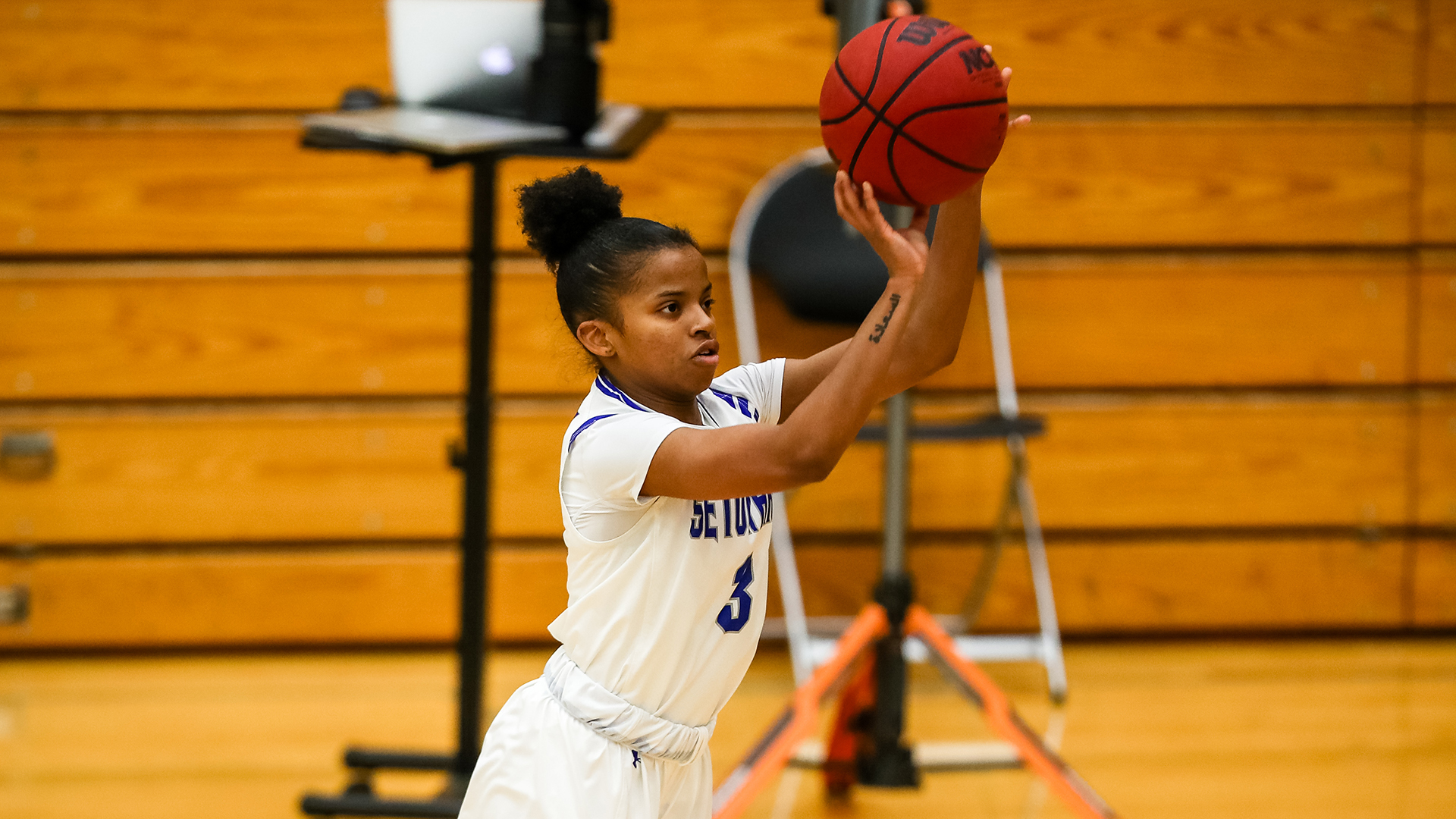 Seton Hall Athletics
Sheesh.
If there's one word to describe Lauren Park-Lane's coming-out party last season, it's "sheesh". Heading into her sophomore year for the Pirates, questions swirled as the Pirates went through quite the roster overturn. With Shadeen Samuels and Alexis Lewis out the door, a lot of production would have to be replaced. Who would step up in the rotation and provide that scoring punch?
Well, Lauren Park-Lane took it upon herself to leave her mark. The phenom from Wilmington, Del. had already proven her freshman year that she could be a consistent facilitator, as she was the only player on the roster to start all 31 games, while also ranking fourth in the conference in assists. Last year, she took another leap towards superstardom as she became one of the best players in the Big East and walked away with the Big East Most Improved Player award.
Your 2020-21 BIG EAST Most Improved Player...

... and she's just getting started...#HALLin pic.twitter.com/eEho4uA9DP

— Seton Hall Women's Basketball (@SHUWBB) March 4, 2021
The 2020 Pirate Player Preview on her, written by Jorie Mickens, seems almost prophetic now. "If Park-Lane can get her free throw percentage to hover around 70-75 percent this season, and average about four shots from the line per game, her scoring average could easily eclipse double-digits this year."
No problem, she nearly tripled her free throw attempts per game, led the conference in makes, and shot nearly 83% from the line as her scoring average jumped a whopping 10.8 points-per-game.
Any questions about efficiency? She increased her field goal percentage inside the arc from 38.2% to 50.9%, and her overall field goal percentage spiked from 34.3% to 42.7%. Also, despite the massive uptick in usage percentage (percentage of team plays a player was involved in while on the floor that ends in a field-goal attempt, free-throw attempt or turnover) from 16.1% to 26.5%, her turnover percentage (percentage of plays where a turnover was committed) actually decreased from 21.1% to 17.6%, courtesy of Her Hoop Stats.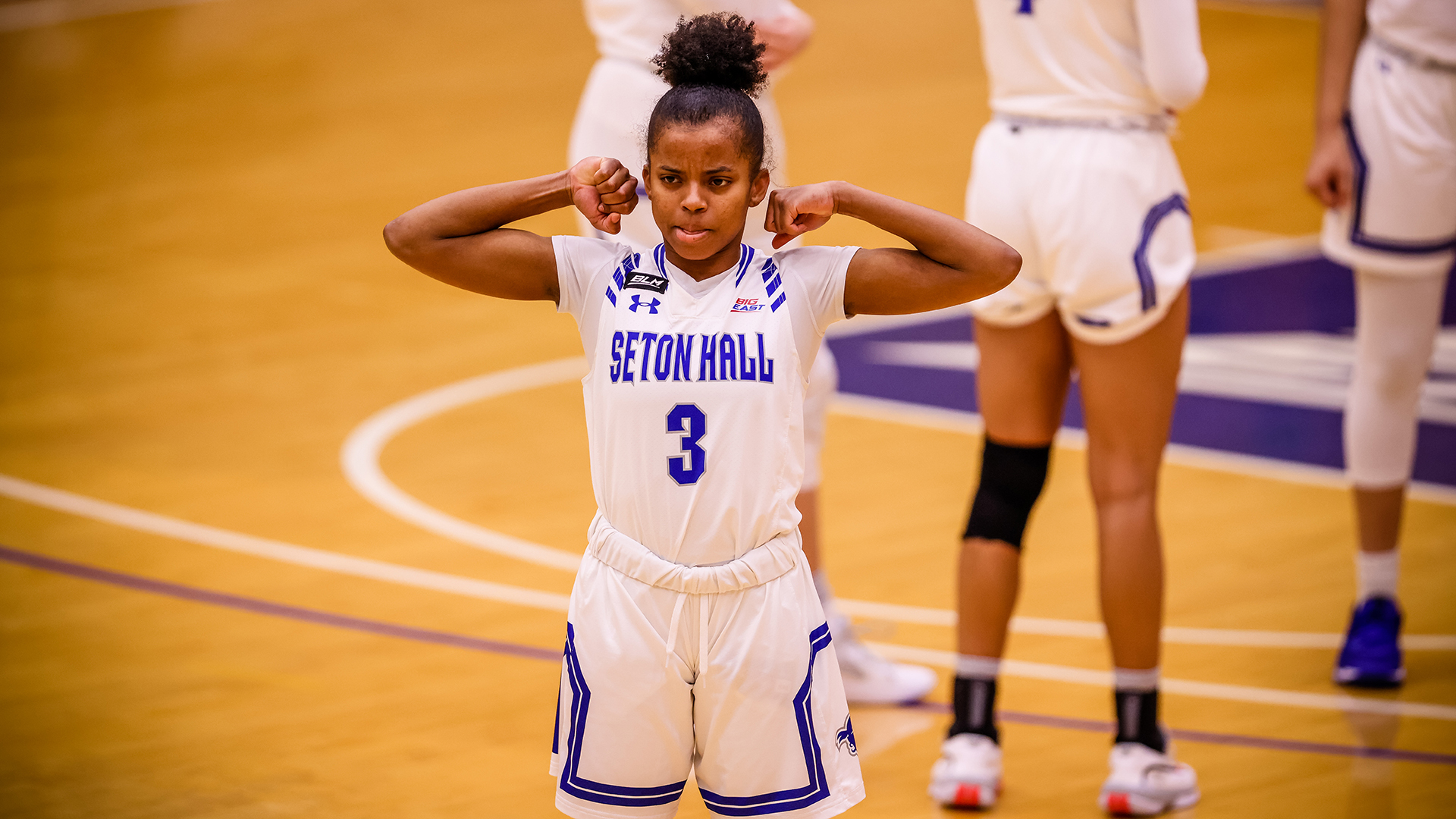 Seton Hall Athletics
One performance that perfectly encapsulated the dynamo that is Park-Lane would have to be her 29-point, six-assist eruption against the Huskies last December. While the national audience may have been tuning in to see Paige Bueckers, the Lady Pirates point guard gave UConn buckets nonstop to steal the headlines from that matchup.
Lauren Park-Lane dropped 29 points on UConn and made it look EASY (via @KLILLARD4) pic.twitter.com/bCakHYmbkK

— WSLAM (@wslam) December 16, 2020
Slicing through the lane, finishing through contact, splashing threes, threading assists to her teammates; the complete package was on display for the whole world to see. Despite the tough loss, it was at that point where she put the conference on notice. Park-Lane would score 20 points or more on five other occasions, including this 32-point masterclass against Georgetown in February. She dropped 13 points in the overtime period alone to propel the Pirates to victory.
LP gets the scoring started in overtime!!#HALLin pic.twitter.com/4nqg5PTUqB

— Seton Hall Women's Basketball (@SHUWBB) February 18, 2021
Whether it was that game or the first UConn meeting or the passing clinic she put on when she had 15 assists against Xavier in late February, long story short: she is an absolute problem. Park-Lane's fearless demeanor, shifty handles, and relentless desire to be great separates her from the pack and makes her stature a mere footnote on her path to greatness.
With Desiree Elmore transferring to University of Rhode Island, more scoring production will have to be replaced. Maybe it's a hunch, but put Park-Lane down for 20 points-per-game (at least) come basketball season. She's just different like that, and this past season was just a warmup.
Heaven Hill is the Sports Director at 89.5 FM WSOU and can be reached at wsou.sports@gmail.com.
Posted in: Women's Basketball, Sports, WSOU