2021 NHL trade deadline recap
Date: April 14, 2021
By: Jonathan Heite and Louie Pasculli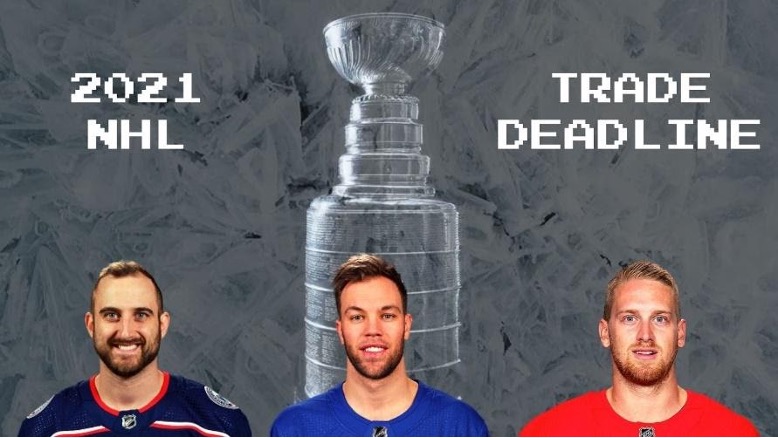 Jonathan Heite/WSOU Sports
April 12 was a day that had been on the minds of the entire NHL community for a long time. While the hockey edition of the annual trade deadline does not get nearly as much national attention compared to Adrian Wojnarowski or Shams Charania breaking NBA deals, the league saw some groundbreaking moves that altered the trajectory of numerous franchises. There are always winners and losers across the board, but here are some of the top trades that went through along with some expert analysis:
Deal No. 6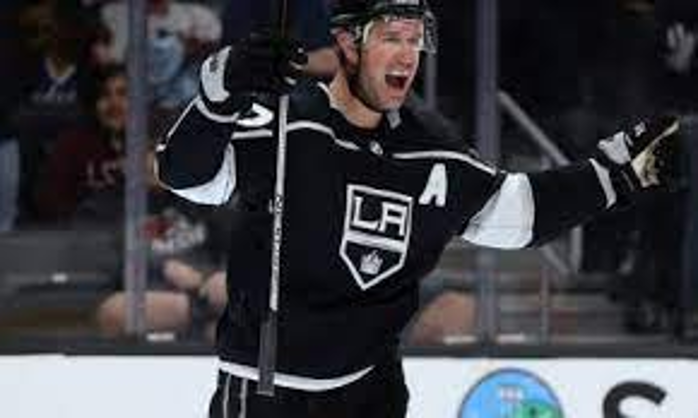 pittsburghhockeynow.com
Pittsburgh Penguins receive: F Jeff Carter
Los Angeles Kings receive: Conditional 2022 third round pick and conditional 2023 fourth round pick (50% salary retention of Carter).
Heite: As the Kings are continuing their youth movement by unloading the 36-year-old and two-time Stanley Cup champion Jeff Carter, the Penguins are stuck in the Cup or bust window, mainly because of Sidney Crosby and Evgeni Malkin getting up there in age. Although Carter is past his prime, he is a solid veteran presence in the locker room while also potentially filling out the third line to give Pittsburgh some depth in their bottom six once Malkin and Kasperi Kapanen return from injury. This deal may only serve as a rental for this season's Penguins (third in East division) playoff push because of Carter's one year, $5.3 million contract, but provides newly appointed GM Ron Hextall a consistent, offensive threat who is looking to win one more Cup before the forward's retirement.
Pasculli: This trade had to be included because the Pittsburgh Penguins mortgaging their future in hopes of another Stanley Cup run has seemingly been the mantra for the last four plus years. Despite the change in general manager from Rutherford to Hextall, the decisions and trades being made are already looking quite similar. Neither draft pick acquired by the Kings is in this upcoming draft so the Penguins will have time to acquire picks to replace them if they choose to do so. Jeff Carter is projected to play on the third line, and this is almost certainly a "one and done" signing as he will become an unrestricted free agent this offseason. This may be the final chance the Pittsburgh Penguins have at capturing a Cup with the majority of the team still intact. Afterward, the Pens will recede into one of the biggest rebuilds in recent memory, so it is truly Stanley Cup or bust for the Penguins. 
Deal No. 5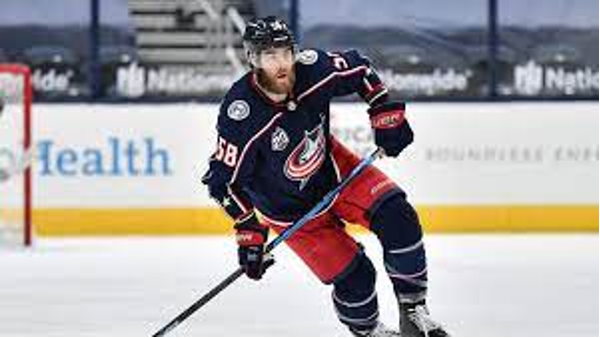 NHL.com
Tampa Bay Lightning receive: D David Savard and D Brian Lashoff
Columbus Blue Jackets receive Tampa Bay's 2021 first round pick and 2022 third round pick (50 % salary retention of Savard)
Detroit Red Wings receive Tampa Bay's 2021 fourth round pick (25% salary retention of Savard)
Heite: As if the defending Stanley Cup champions needed any more help, the Lightning strike once again in the trade market by landing the 30-year-old defenseman David Savard, who will serve as another physical and defensive outlet within the Tampa Bay blue line. Savard played against the Lightning in two straight postseasons and knows this squad inside and out from these two playoff appearances (Columbus swept Tampa Bay two seasons ago but the Lightning got their revenge last postseason in the first round). When he makes his debut, Savard blocks shots (fourth in NHL) and throws his body (95 hits) consistently, adding even more grit and toughness to the already potent defensive core of Victor Hedman, Ryan McDonagh, and company. If Tampa Bay wants to win back-to back Cups, their defense will need to be as physical as ever just like last postseason, and Savard will certainly bring even more to the table during the playoffs in May.
Pasculli: There is no question the Tampa Bay Lightning are one of the best teams in the league, and the addition of David Savard is only going to help the cause. Although he is in the midst of one of his worst seasons offensively, he won't be asked to be an offensive defenseman in Tampa, and he can settle nicely into his role which is being one of the most consistent D-men in the league. Arguably the best part of the trade is the 75% salary retention from teams that aren't the Tampa Bay Lightning. Having to only pay ¼ of his salary is a huge break for the Lightning as they are very close to being over the allotted salary cap. The first, third, and fourth round picks won't be missed as Tampa is in win now mode, and they won't matter if Tampa wins the Stanley Cup again. 
Deal No. 4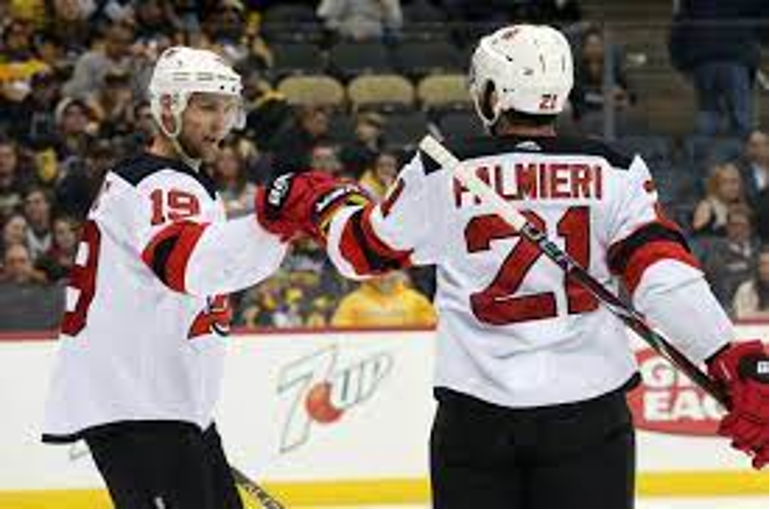 Charles LeClaire/USA TODAY Sports
New York Islanders receive: F Kyle Palmieri and F Travis Zajac
New Jersey Devils receive: 2021 first round pick, F Mason Jobst, F AJ Greer, and conditional 2022 fourth round pick
Heite: After seeing Kyle Palmieri collect his first goal at Nassau Coliseum on April 11 against the Rangers, the Islanders faithful certainly know their offense has just been improved in one blockbuster move. Because of the absence of captain Anders Lee due to injury, adding another consistent two-way player in the top six was necessary, and GM Lou Lamoriello was able to take away two New Jersey veterans in exchange for some prospects and a 1st round pick. Palmieri only has 18 points in 37 games so far this season, but this will certainly change now that he has a new home in a forward core that includes the electric Mathew Barzal. If the Islanders want to finally reach the Stanley Cup final, they will need to be able to have goal scoring in clutch situations, and these two older additions will certainly provide an offensive spark come playoff time.
Pasculli: Although the Devils as well as their fans would have liked to keep both Travis Zajac and Kyle Palmeri, the Devils are going through a youth movement and decided the trade was best for the team. Both players are going to be unrestricted free agents this offseason so receiving a 2021 first round pick in addition to prospects is a decent price for the two aging players. Additionally, the Devils freed up more than $10 million in cap space thanks to the trade and now have around $46 million to bolster the very young roster any way they please. Both first round picks will provide veteran leadership in New York for the Islanders who currently hold first place in the Eastern division. The Devils were not winning with "Palms" or Zajac and although they didn't receive a ton in return, it was a good move for New Jersey.
Deal No. 3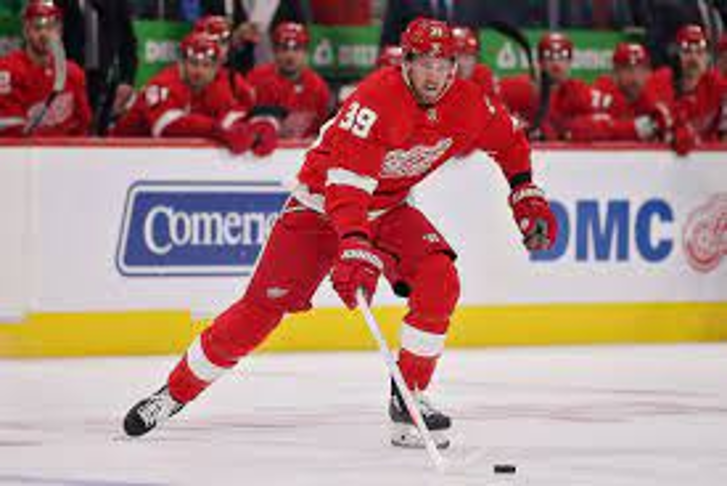 Mike Mulholland/MLive.com
Washington Capitals receives: F Anthony Mantha
Detroit Red Wings receive: F Jakub Vrana, F Richard Panik, 2021 first round pick and 2022 second round pick
Heite: In arguably the most controversial deal of this trade deadline, many could argue that the Red Wings won this trade based on the accumulation of future assets they received. Anthony Mantha had been on the trade block for a long time, and despite seeing Washington clearly realizing other East division opponents (Bruins, Islanders, and Penguins) had improved through the trade market, going after the 26-year-old forward was a must in order to capitalize in the Alexander Ovechkin/Zdeno Chara Stanley Cup window. Most critics have argued that when comparing Mantha with the speedy Vrana, who both are evenly matched besides Mantha having the slight edge in some offensive categories, the Capitals could have gotten Mantha without the loss of draft picks. GM Steve Yzerman has done an excellent job of rebuilding the Red Wings through the draft, as Detroit now has 12 picks this year and nine picks in 2022. Based on how identical Mantha and Vrana seem to be on the stat sheet and similar impacts on each respective team, Yzerman was able to work some major magic to steal two more draft picks that are ultimately going to help put the Original Six team back on the map.
Pasculli: The Detroit Red Wings ended the trade deadline with the possibly the largest haul of all 31 teams that participated. Detroit is last in the Central division and in dire need of talent as well as draft picks to complete the ongoing rebuild. They acquired both of those with this trade. Jakub Vrana has more than enough talent to replace Anthony Mantha on the Red Wings and Richard Panik is a decent veteran to add to the squad. The best part of the deal, however, was the draft picks. The fact that GM Yzerman was able to acquire a 2021 first and a 2022 2nd is a large factor in why the deal favors Detroit. The aforementioned rebuild is incomplete without draft picks and only giving up a single player to receive a first and a second in return is a steal. 
Deal No. 2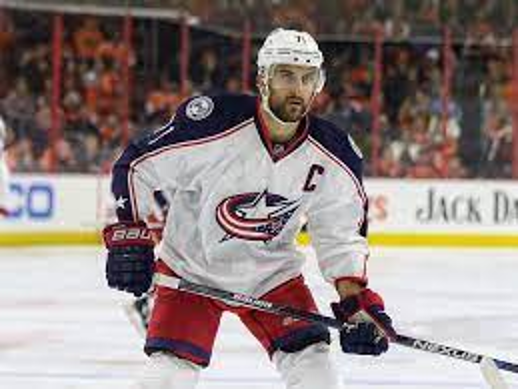 thehockeywriters.com
Toronto Maple Leafs receive: F Nick Foligno and F Stefan Noesen
Columbus Blue Jackets receive: 2021 first round pick and 2022 fourth round pick (50% salary retention of Foligno)
San Jose Sharks receive: 2021 fourth round pick (25% salary retention of Foligno)
Heite: Despite serving over five seasons as captain in Columbus, Toronto was able to pick up yet another veteran addition in Nick Foligno. Similar to Savard's move to Tampa Bay, Foligno will bring the physicality aspect to a Maple Leafs team that is already loaded with goal scoring. Foligno will most likely be placed in the second line alongside captain John Tavares and William Nylander, and he is also going to be another leader in the locker room while only making GM Kyle Dubas pay 25% of his contract. This move was a no-brainer for the North division leading Leafs, as Dubas as shown in recent additions of other older players such as Joe Thornton and Wayne Simmons he wants to put this team in the best position to succeed both offensively and defensively. Credit must also be given to GM Jarmo Kekalainen from the Blue Jackets, who got a first round pick and a fourth in exchange for a pending unrestricted free agent who might have left in the offseason. Foligno was also able to leave the city where he built his legacy under good terms to put the icing on the cake. 
Pasculli: Many people chose the Toronto Maple Leafs to win the Stanley Cup this year based on their talented roster. The additions of Nick Foligno and Stefan Noesen only add to an already star-studded team. Playing on one of the deepest rosters in hockey will surely elevate both players' skill. Much like Tampa Bay, the draft picks given up obtaining these players won't matter if the Leafs can break their 53-year Stanley Cup drought. Columbus fared well in the deal. Even though the Blue Jackets retained 50% of Foligno's salary, attaining the Leafs first round pick this year is a solid reimbursement. The Sharks' newly acquired fourth round pick for salary retention also benefits them. This is one of the most well-rounded trades on the list and it will make perfect sense if the Leafs can capture what has been evading them for more than five decades. 
Deal No. 1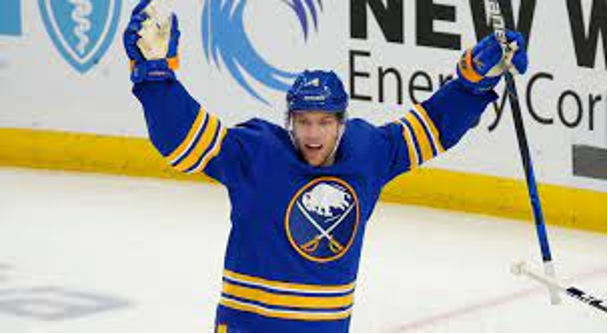 Sportsnet.ca
Boston Bruins receive: LW Taylor Hall and C Curtis Lazar
Buffalo Sabres receive: LW Anders Bjork and second round pick (50% salary retention of Hall)
Heite: In the largest move of this year's deadline, Taylor Hall escapes the struggling Sabres and lands in an elite organization looking to hold on to the fourth and final playoff spot in the East division. The former Hart Trophy recipient will join a lethal top six of forwards including David Pastrnak, Patrice Bergeron, Brad Marchand, and David Krejci, and Hall will most likely slide into the second line to give the Bruins another offensive weapon both on the rush and the power play. While this is not even close to the same player from his days in Edmonton and New Jersey, Hall will look to revive his career in Boston after only scoring two goals and 19 points in 37 games with Buffalo this season. The Sabres could have collected some more assets besides an average winger in Bjork and a draft pick, but ultimately the entire league knew Hall was going to leave Buffalo, it was only a matter of where. His speed, puck instincts, and playmaking prowess is still heavily a part of Hall's game, but he should hopefully regain his scoring touch to put other East division playoff hopefuls, such as the Philadelphia Flyers and New York Rangers, away once and for all.
Pasculli: The Boston Bruins playoff hopes teeter on the performance of former superstar Taylor Hall. As of right now, they are 4th in the Eastern division with 48 points. Boston is four points clear of fifth place New York Rangers, but they have two games in hand. Boston made the largest trade this year hoping for a rebound for 29-year-old Taylor Hall who has been on four teams in the last two years. They have placed their faith in him to help the team secure that fourth place position and a playoff spot this season. If Hall shows signs of slowing up, there is a chance the Rangers make a late season push and oust the Bruins for the last playoff spot in the division. If Hall can play even half as well as his 2017-18 Hart trophy winning season, the Bruins will sail smoothly to a playoff spot and carry momentum into the postseason. Plus, 50% salary retention is always a plus for a contender looking to take on a large contract in hopes of boosting playoff chances. Anders Bjork will fare well in Buffalo as he is given a new place to rejuvenate his career, but it is Hall that will attract the eyes of many and only time will tell if the Bruins made the right move.
Jonathan Heite can be reached at jonathan.heite@student.shu.edu.
Louie Pasculli can be reached at louis.pasculli@student.shu.edu.
Posted in: Sports