2021 NFL Division Preview: NFC West
Date: September 12, 2021
By: Ryan Henry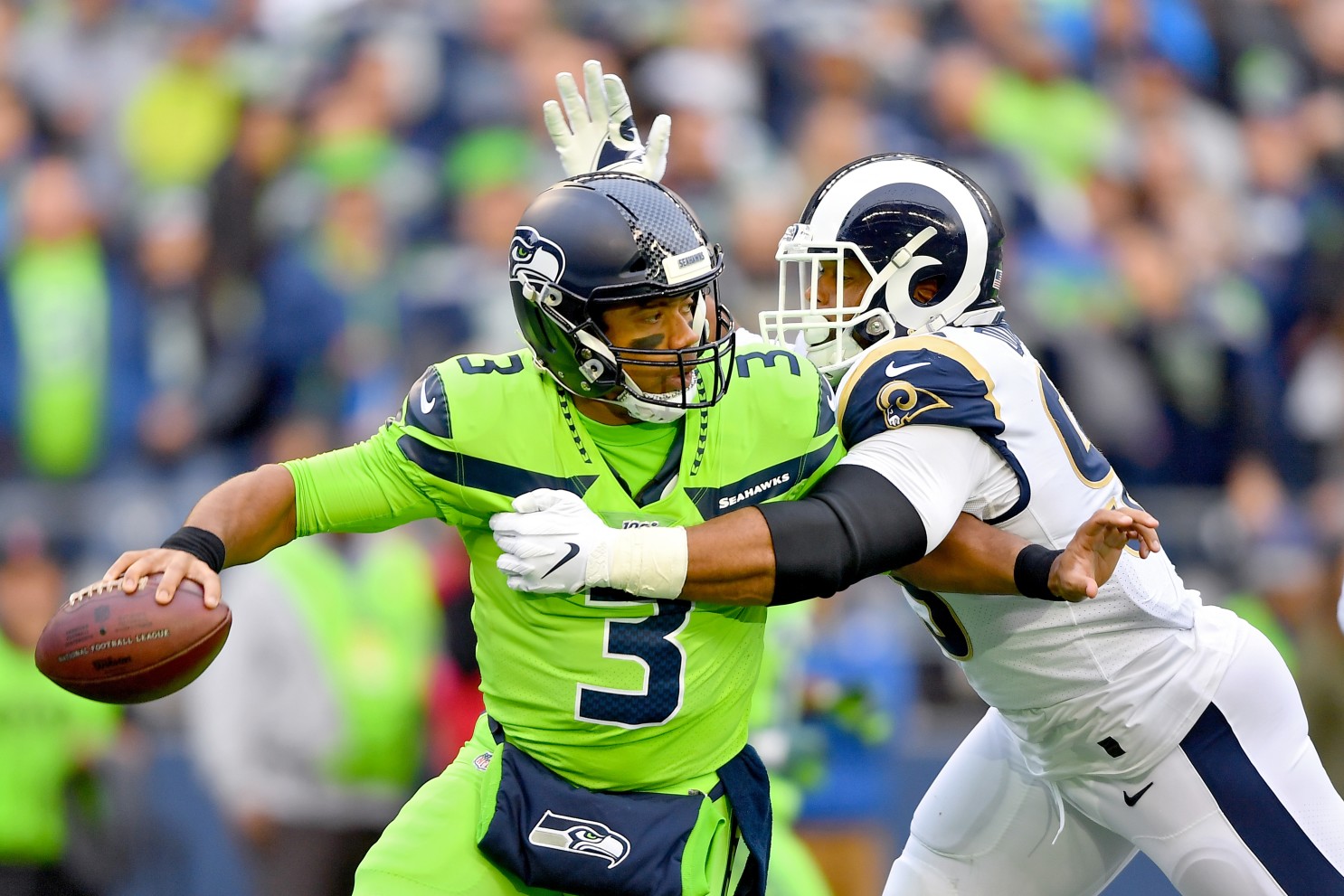 Getty Images
There's no division in football as cutthroat as the NFC West. Last year, both the Seattle Seahawks and Los Angeles Rams made the playoffs, and the worst team in that division, the San Francisco 49ers, went 6-10, which was ranked best amongst all last place division finishers. Realistically, any four of these teams can make the playoffs, but unfortunately, not all will make the final. 
Los Angeles Rams
2020-21 Finish: 10-6, 2nd in the NFC West (Lost in Divisional Round vs. Green Bay Packers)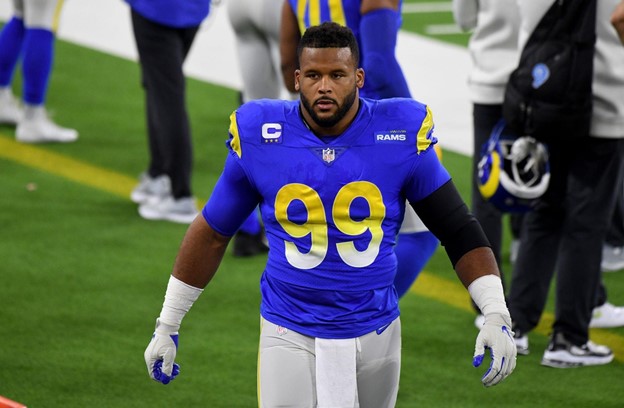 Keith Birmingham, Pasadena Star-News/SCNG
It's crazy to think how much the Rams have changed their identity in just a few seasons. During their Super Bowl run in the 2018-19 season, they had a high-powered offense that ranked second in points-per-game (32.9) along with a below average defense.
Flash forward to last year, the inverse happened. The Rams finished 2020 as the best scoring defense, allowing just 18.5 points-per-game, but also featured an offense that finished just 22nd in offensive points-per-game. Aaron Donald earned another Defensive Player of the Year trophy, and Jalen Ramsey was arguably the best corner in all of football.
But like I said, the Rams had a below-average offense which was hindered by quarterback Jared Goff. The Rams went out this offseason and secured a game changing QB for Sean McVay's offense and traded for Matthew Stafford. Stafford has been one of the most consistent QBs of the last decade. Since 2011, he has thrown for 42,000 yards and 263 touchdowns on a 63% completion percentage. He should be a huge upgrade from Goff and allow McVay to truly run his offense.
Matthew Stafford with the no-look wizardry 👀❌

(via @thecheckdown) pic.twitter.com/ro7yacoPBj

— ESPN (@espn) December 22, 2020
This offense will be without running back Cam Akers, who tore his Achilles before training camp. They still have Darrell Henderson on their roster and just traded for former first round draft pick, Sony Michel. 
The stout Rams defense did lose pieces from the 2020 season. The biggest loss might not even be a player. Defensive coordinator Brandon Staley left to become the head coach for the Los Angeles Chargers. To replace him, they brought in Raheem Morris, who was previously the defensive coordinator turned interim head coach for the Atlanta Falcons.
Chargers hire Brandon Staley as new head coach. pic.twitter.com/1xAhrh3cnw

— NFL (@NFL) January 18, 2021
In terms of players, the Rams lost safety John Johnson, corner Troy Hill, and veteran lineman Michael Brockers. Most of their replacements are internal as defensive backs Darious Williams and Taylor Rapp should see increased roles.
For the first time since 2018, the Rams are truly championship contenders. They should have a top-10 offense and defense with stars all over the field. It won't be an easy task making it back to the Super Bowl, but they will have plenty of preparation given their gauntlet of a division.
2021-22 Prediction: 13-4, 1st in the NFC West
San Francisco 49ers
2020-21 Finish: 6-10, 4th in the NFC West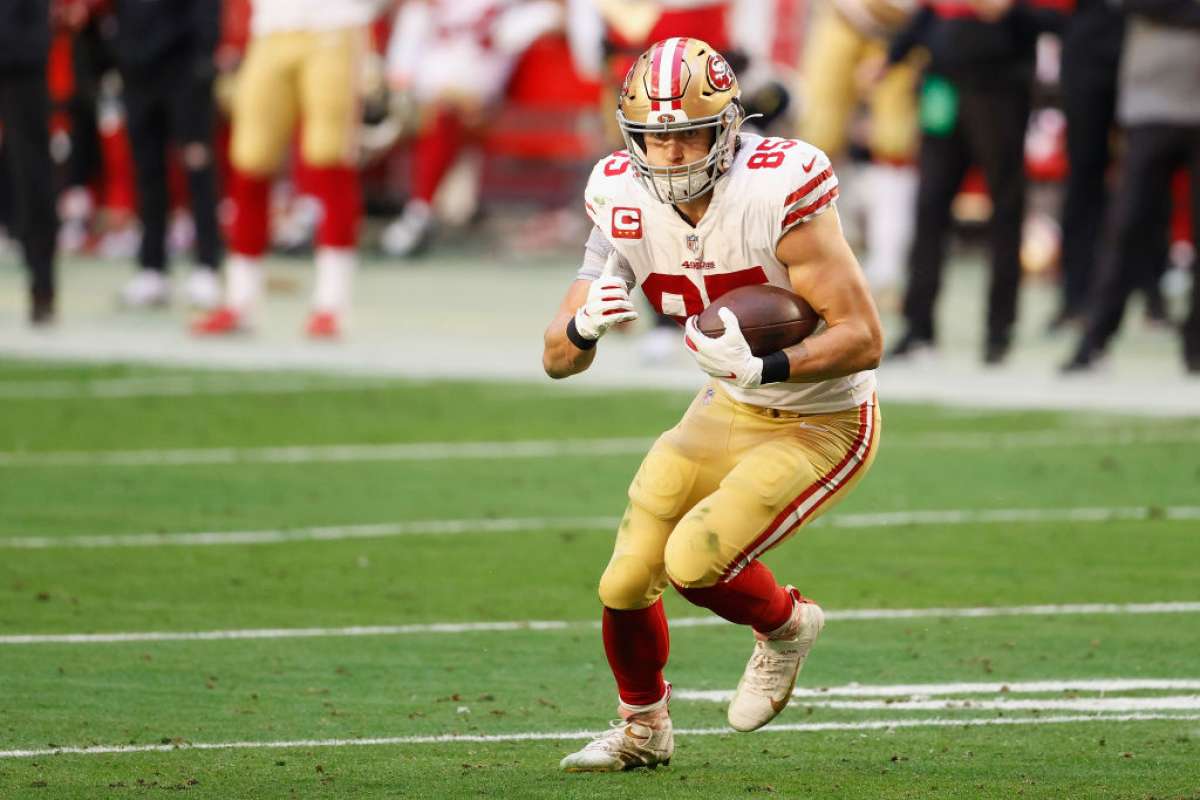 Christian Petersen/Getty Images
Nothing seemed to fall the Niners' way last season. After making the Super Bowl in 2020, the injury plague hit them hard. According to Football Outsiders, the 2020 San Francisco 49ers were the second-most injured team in the past 20 years, with their players missing a combined 161.6 games due to injury. Things should be a bit better this year, hopefully.
Their vaunted defense from their 2019 Super Bowl run has mostly stayed intact, with the only major exceptions being the loss of DeForest Buckner, who they replaced with their 2019 first round draft pick Javon Kinlaw, linebacker Kwon Alexander and cornerback Richard Sherman, who they replaced with Jason Verrett. They also lost their defensive coordinator, Robert Saleh, who became the head coach of the New York Jets and are replacing him with their linebackers coach and former NFL player, DeMeco Ryans. 
Defensive coordinator DeMeco Ryans is live ahead of #SFvsDET. https://t.co/ATuJU6XMtq

— San Francisco 49ers (@49ers) September 9, 2021
Like the Rams, the 49ers too had a weakness at the quarterback position and decided to address it during the offseason. Instead of going for a win-now veteran, they chose to trade up and take rookie Trey Lance with the third overall pick. Lance is a threat both on the ground and in the air, and he should add a dynamic to the offense Jimmy Garoppolo can't provide. As of now, it's still a battle between Garoppolo and Lance for the starting job. 
🚨 80 YARD TD PASS TREY LANCE 🚨

(via @49ers) pic.twitter.com/4FC1KBUoFN

— FOX Sports: NFL (@NFLonFOX) August 15, 2021
To complement Lance, the Niners also drafted Ohio State running back Trey Sermon, who fits Kyle Shanahan's outside zone run scheme.
Barring injuries, there's no reason why the 49ers shouldn't reproduce their success from 2019. Saleh is a huge loss, but the replacements they made on the defensive end are adequate, and their offense has mostly remained the same. The reason why I have them below Los Angeles is because their offense at the beginning season will be limited with Garoppolo, and even though I like Lance long term, rookie quarterbacks aren't superstars out the gate.
2021-22 Prediction: 12-5, 2nd in the NFC West
Seattle Seahawks
2020-21 Finish: 12-4, 1st in the NFC West (Lost to the Los Angeles Rams in the Wildcard Round)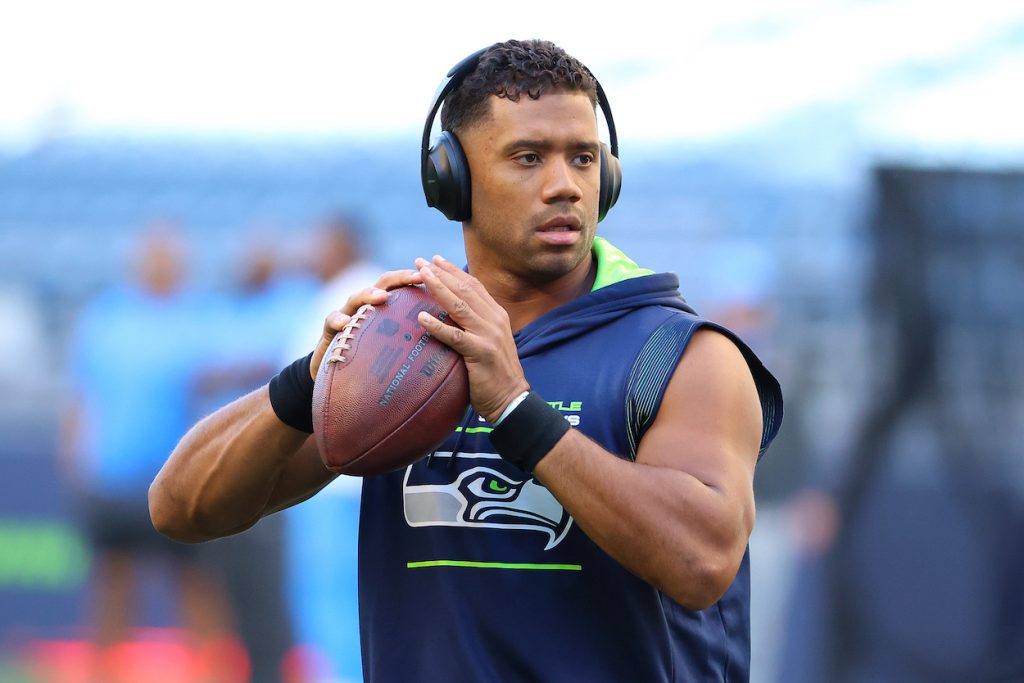 Abbie Parr/Getty Images
It was very hard putting the 49ers ahead of the Seattle Seahawks, but the cold truth is that the Seahawks are a very unreliable team. From a week-to-week basis, you never know which version of the Seahawks you will get out on the field, and they generally fall off in the second half of the season. 
In the first half of last season, the "Let Russ Cook" agenda was at an all-time high. Like any piece of meat, if you let it cook too long, it becomes horrible. From weeks one to eight last year, Russell Wilson threw for over 2500 yards with a 71% completion percentage and a touchdown-to-interception ratio of 28/8. From weeks nine to the end, his play dropped off significantly. He threw for about 900 less yards, his passing touchdowns plummeted from 28 to 12 and his completion percentage dropped five points.
.@DangeRussWilson wanted it all 💥

A perfect throw to @dkm14 for the touchdown on fourth down!

Q3: SEA 21, ATL 12 pic.twitter.com/gK6r0Nzgqk

— Seattle Seahawks (@Seahawks) September 13, 2020
For the rest of their offense, DK Metcalf and Tyler Lockett are still a part of the best receiver duos in all of football. The Seahawks added to this core by using their second-round pick on D'Wayne Eskridge, who hauled in 768 yards for Western Michigan last season, and they signed tight end Gerald Everett away from the Rams. 
The biggest change on offense was the firing of offensive coordinator Brian Schottenheimer. The Seahawks did see success with Schottenheimer leading the offense, but he and head coach Pete Carroll budded heads over how the offense should operate.
The Seahawks' offense and defense had opposite trajectories in 2020. To start off the season, Seattle's defense was on pace to break the record for most yards allowed in a season. By week five, they had already given up over 2300 yards, which roughly estimates to about 460 yards-per-game. After surrendering 44 points to Josh Allen and the Bills in week nine, the Seahawks wouldn't allow over 23 points for the rest of the regular season. They also didn't allow 400 yards in a single game during that stretch either, which they had done in seven of their first eight games.
WHAT A GAME 🔥🔥🔥

Seahawks defense comes up BIG in FINAL SECONDS 🚨

(via @nfl) pic.twitter.com/SvyyJjkaI1

— Overtime (@overtime) September 21, 2020
The Seahawks did lose two big contributors from that defense in linebacker K.J. Wright and Shaquill Griffin, but overall, this is still a strong unit with the only question mark being at cornerback. They shouldn't be as disastrous as they were to start the season but not as dominant as they were to end the season, they should fall somewhere in the middle-to-above league average.
The Seahawks have the talent to compete with the Rams and the Niners, but it's a matter of how consistent they can be throughout a 17-game season. If the past few years have proved anything, they fail to be consistent on a weekly basis.
2021-22 Prediction: 11-6, 3rd in the NFC West
Arizona Cardinals
2020-21 Finish: 8-8, 3rd in the NFC West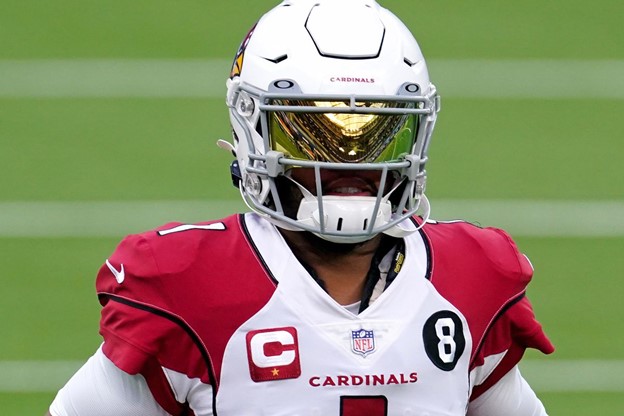 Kirby Lee/USA TODAY Sports
The Arizona Cardinals are a very top-heavy team. Kyler Murray, DeAndre Hopkins, and Budda Baker are some of the best players at their position in football, but outside of those guys, there are a lot of question marks. 
I don't think there is a bigger question on the Cardinals than head coach Kliff Kingsbury. He was brought in in 2019 as this offensive guru, but he really hasn't transcended this team like McVay and Shanahan have. The Cardinals will go as far as he goes, and I believe he limits this team. 
The offense should be top-10 in the league as the Murray/Hopkins connection should thrive again, and rookie Rondale Moore should make a potent passing offense even better. The running game also improved significantly as they signed center Rodney Hudson, and James Conner should provide a good contrast to Chase Edmonds as a bruising back.
MURRAY TO HOPKINS HAIL MARY FOR THE WINpic.twitter.com/RQAG5dRe5a

— Ari Meirov (@MySportsUpdate) November 16, 2020
The defense is a huge concern for the Cardinals. Baker is their only game changer. Their already weak cornerback room lost Patrick Peterson and Dre Kirkpatrick and downgraded with Malcolm Butler's uncertain exit. Former Defensive Player of the Year J.J. Watt did sign this offseason, but he's coming off a disappointing 2020 campaign and has had only one productive and healthy season since 2015. Reports also came out that edge rusher Chandler Jones has requested a trade, so a depleted front seven could get even worse.
All-Pro pass rusher Chandler Jones requested a trade from the Arizona Cardinals this offseason, per sources. Jones has been unhappy with his contract and future with the team. Cardinals don't want to trade him and expect him to report to camp. But certainly a situation to watch.

— Jeremy Fowler (@JFowlerESPN) July 25, 2021
The Cardinals have some nice pieces but are an incomplete team. Kingsbury is a huge question at head coach, and the defense should severely regress from last season. In the NFC West, it's going to be tough for Arizona to make noise with so many holes on their team.
2021-22 Prediction: 7-10, 4th in the NFC West
Ryan Henry can be reached at ryan.henry@student.shu.edu.
Posted in: Sports