101 Facts For the Upcoming 2021 NFL Season
Date: September 12, 2021
By: Will Swankie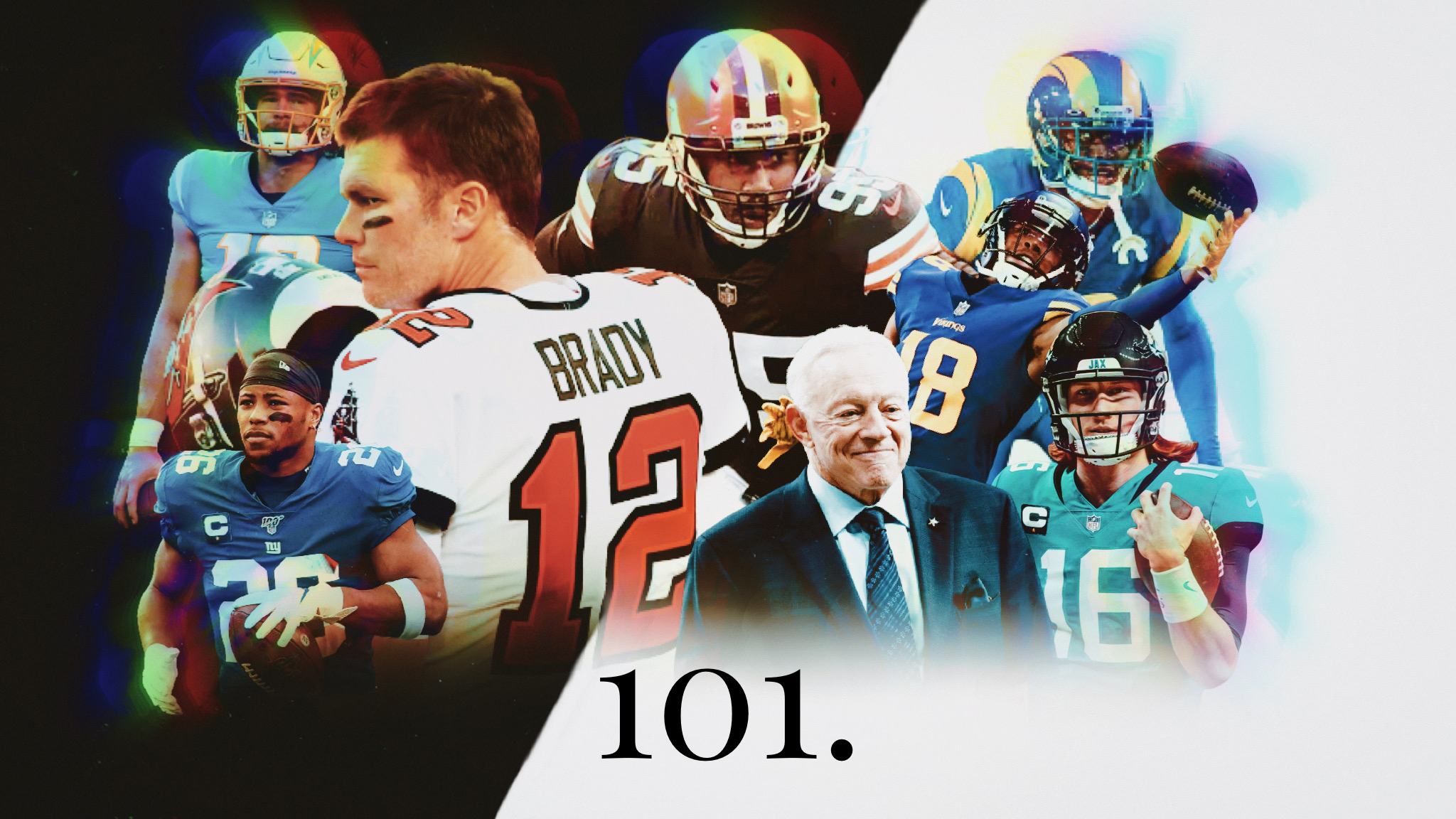 Will Swankie/WSOU Sports
As an aspiring sportswriter - scratch that - as an aspiring anything, it's a good idea to closely observe what those successful at your pursuit are up to. What makes them great? What makes them successful? 
It turns out what makes ESPN's Matthew Berry successful - aside from his quirky television persona, decades of media experience, and extensive fantasy football knowledge - is, in part, his writing ability. Berry's columns are always informative, and, in my opinion, always too long, but they're also always enjoyable and always well-crafted. 
I don't get to read Berry's columns often. Partly because they're usually shrouded behind the paywall of ESPN+. But whenever I do, I always learn something - about fantasy and about writing. 
Most recently, Berry released his annual "100 Facts for the 2021 Fantasy Football Season" column. It's become a tradition (dating back to 2014, at least as far as I could find) where he lays out 100 mostly unusual facts with the intent of adding context and injecting insight into the upcoming fantasy football season. Now, as the nature of the profession dictates, Berry is restricted (either by himself or by his employers) to curating fantasy football content exclusively. Thankfully, the content of my columns is not restricted by anyone. Although, I am not employed, so he's got me beat.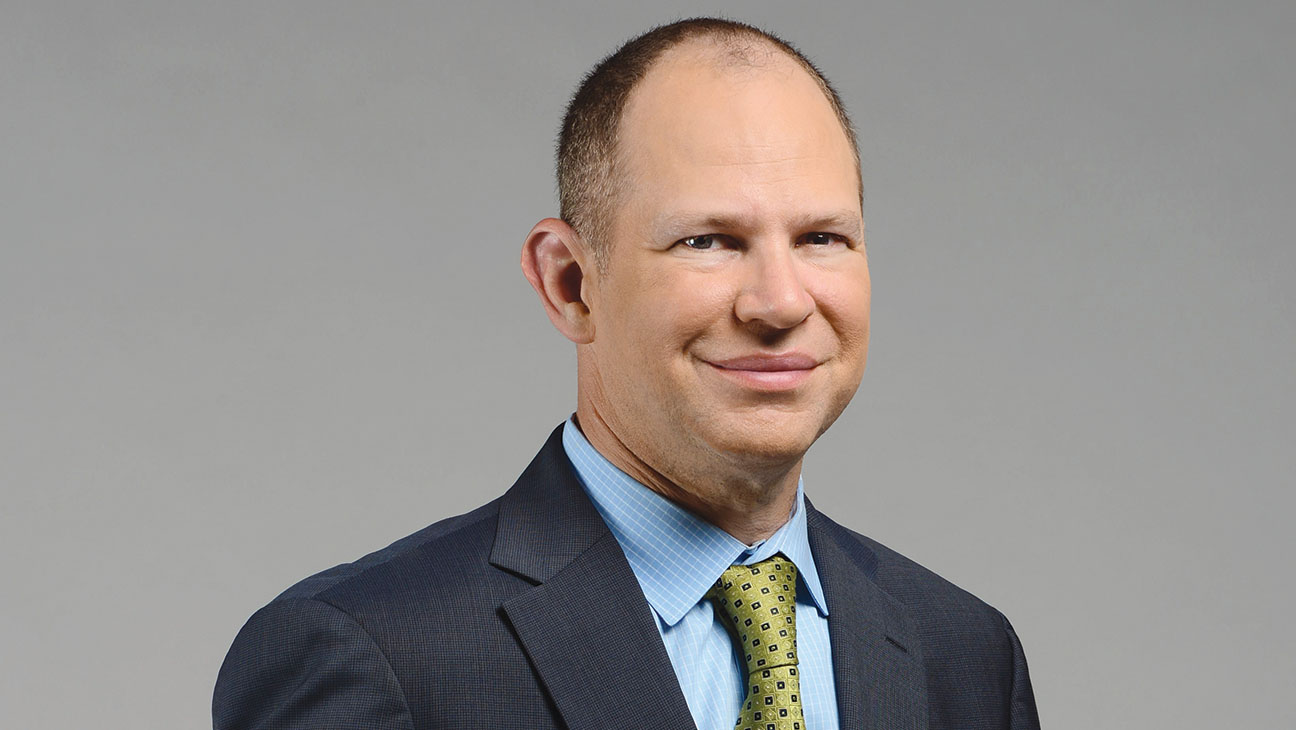 Joe Faraoni/ESPN Images
With the NFL season kicking off this Thursday, it's now or never to take Berry's idea to new heights. It will be challenging. Especially because he opens his most recent edition with a scene breakdown from the show Ted Lasso. It's a brilliant show, and I wish I had used it before him so it wouldn't look like I'm copying.
Then again, I am recreating the concept of the entire column. I guess one Lasso reference won't hurt. Barbeque Sauce. 
101 Facts for the Upcoming NFL Season
1. Aaron Rodgers and Davante Adams have played exactly 100 games together.
2. Other QB/WR duos to play at least 100 games with one another include Peyton Manning & Marvin Harrison, Peyton Manning & Reggie Wayne, Tom Brady & Rob Gronkowski, Steve Young & Jerry Rice, and Aaron Rodgers & Jordy Nelson - all of which have won at least one Super Bowl as a duo.
3. Aaron Rodgers and Davante Adams have not won a Super Bowl as a duo. 
4. Super Bowl 56 will take place on Feb. 13, 2022, and will be hosted at SoFi Stadium in Los Angeles.
5. This is the eighth time the Super Bowl will be played in Los Angeles, with the last time being in 1993, where the Dallas Cowboys defeated the Buffalo Bills by a score of 52-17. 
6. The Cowboys kicked off the 2021 season on a Thursday night. 
7. It was the first time in franchise history the Cowboys open the season on a Thursday. Including 2012, where they visited the New York Giants on a Wednesday. This year, they lost to the defending champion Tampa Bay Buccaneers, 31-29. 
NBC says Bucs-Cowboys drew 26M total viewers.

Most watched TV program since the Super Bowl

It's football, then everything else. pic.twitter.com/yXLyHUt9GC

— B/R Gridiron (@brgridiron) September 12, 2021
8. Tom Brady played in the first game of the NFL season for the fifth time in his career. 
9. He is now 4-1 in such games and has always been on the home team. 
10. Brady is also entering his 22nd NFL season. 
11. He has never had a losing record and has missed the playoffs only once as a starter. 
12. Brady has had the seventh longest career in NFL history and is the only non-special teams player within the top seven. The NFL record for most seasons played is held by Chicago's George Blanda (26).  
13. The Chicago Bears will play on Thanksgiving Day for the 37th time, good for the third most appearances. 
14. The Bears will face the Detroit Lions, who hold the NFL record with 81 games played on Thanksgiving Day.  
15. The Jacksonville Jaguars are the only team to never play on Thanksgiving. 
16. Jacksonville secured the No. 1 overall pick for the first time in their franchise history this offseason.
The first overall pick is in the building. @Trevorlawrencee | @Jaguars | #DUUUVAL

: #JAXvsHOU -- 1pm ET on CBS
: NFL App pic.twitter.com/jlgPkNq7fH

— NFL (@NFL) September 12, 2021
17. Prior to this year, Jacksonville was one of four teams to never have a first overall selection. The three remaining teams include the Denver Broncos, Baltimore Ravens, and Seattle Seahawks. 
18. Seattle will play three consecutive primetime games Weeks 5-7. 
19. Including the Seahawks, 10 teams will play at least five primetime games in 2021.
20. Seven of the 10 teams come from the NFC. 
21. The San Francisco 49ers are the only team on that list to miss the playoffs last season. 
22. The New York Jets have missed the playoffs 10 consecutive seasons and currently hold the NFL's longest playoff drought. 
23. The Jets are 0-11 all-time against the Philadelphia Eagles. 
24. The Eagles will visit the Jets in Week 13. 
25. The Eagles will play the Jets and Giants in Metlife Stadium back-to-back weeks. 
26. In 2020, Metlife Stadium was criticized for poor turf conditions leading to injuries of visiting players. 
Kyle Shanahan and 49ers players suggest "sticky" and "trash" new MetLife Stadium turf contributed to rash of injuries in blowout win vs Jets.

Story: https://t.co/wJ75IPdd8F pic.twitter.com/F3dIMeZuhM

— Manish Mehta (@MMehtaSports) September 20, 2020
27. During the final week of the 2021 preseason, the Jets were forced to cancel a game due to poor turf conditions.
28. The game was scheduled to be played against the Eagles. 
29. The New York Giants will see the return of Saquon Barkley following season-ending ACL surgery a season ago. 
30. In each of his first two seasons, Barkley totaled at least 1,400 yards. 
31. Only two running backs in NFL history have totaled over 1,400 yards the season following ACL surgery: Kansas City's Jamaal Charles and Minnesota's Adrian Peterson. 
32. In 2018, Kirk Cousins signed a contract with the Minnesota Vikings landing him $28 million-per-season. 
33. At the time, Cousins became the highest-paid player in NFL history. 
34. Cousins is currently the eighth highest-paid player in the NFL. 
35. Cousins' teammate, Justin Jefferson, broke the rookie receiving record for total yards last season.
36. Jefferson's college teammates, Joe Burrow and Ja'Marr Chase, play for the Cincinnati Bengals.
Justin Jefferson on him/Joe Burrow helping each other each get drafted in the 1st round: "We helped each other out. It's great to see how far we have come and to see how much we have grown. It's exciting to see him go first round and me being (a) first round(er) as well."

— Courtney Cronin (@CourtneyRCronin) September 9, 2021
37. The Bengals and Vikings will play each other Week 1 in Cincinnati. 
38. Across Ohio, the Cleveland Browns have +140 odds to win the AFC North. 
39. The Baltimore Ravens are the division favorites at +115.
39a. Doesn't make much sense to me. I'll take the Browns. 
40. Last season, Lamar Jackson was one of four players to throw for at least 2,000 yards while rushing for at least 500. 
41. If Jackson can increase his passing yards total to 3,000, he will be the first 3,000-yard passer/500-yard rusher since Cam Newton in 2017. 
42. Cam Newton was released by the New England Patriots to make way for Mac Jones. 
43. Jones will be 23 years old at the start of the NFL season. 
Rookie starting QB Mac Jones is embracing the Patriot Way @brgridiron pic.twitter.com/ut8FsNop5P

— Bleacher Report (@BleacherReport) September 11, 2021
44. The average age of the AFC East's starting quarterbacks is 23 - the youngest since the AFL/NFL merger in 1970. 
45. New England will face Tampa Bay in Week 4. 
46. This will be the third time in NFL history a multi-time Super Bowl-winning coach will face the quarterback he won each Super Bowl with.
47. The previous two occurrences involved Troy Aikman of the Cowboys playing former coach Jimmy Johnson of the Dolphins (twice).
48. The Dolphins have played the most Monday Night Football games in NFL history (85).
49. In Week 16, the Dolphins will face the Saints on MNF, increasing their total to 86.
50. The Saints will play their first full season without Drew Brees since 2005.
51. Their current starting quarterback, Jameis Winston, was only 11 the last time the Saints were without Brees.
52. Brees will join the in-studio broadcast crew for NBC in his retirement.
Drew Brees makes his debut on @SNFonNBC pic.twitter.com/qQFtaRCnih

— B/R Gridiron (@brgridiron) September 9, 2021
53. NBC will host Super Bowl 56.
54. The last Super Bowl hosted by NBC was Super Bowl LII, which featured the Philadelphia Eagles and New England Patriots.
55. Neither team is within the top-10 of teams favored to win in 2022.
56. The Kansas City Chiefs are the preseason Super Bowl favorite for the second straight season.
57. Chiefs quarterback Patrick Mahomes is the favorite to win NFL MVP.
58. If Mahomes wins MVP and the Super Bowl, he will become the sixth QB in history to do both in the same season.
59. Kurt Warner was the last player to do so, winning both with the Rams in the 1999-00 season.
60. The Rams traded Jared Goff for Matthew Stafford in the offseason.
61. Despite being considered a consensus upgrade at the position, Stafford's career record stands at 74-90-1 while Goff holds a significantly better 42-27 record.
62. Both quarterbacks were former No. 1 overall picks.
63. Recent No. 1 overall selection Trevor Lawrence will face the Texans in his first official NFL game.
64. The Texans and Jaguars are two out of four teams remaining that have never reached the Super Bowl.
65. The Texans will begin the season without Deshaun Watson as their starting quarterback.
Texans coach David Culley announced QB Tyrod Taylor will start Sunday's season opener against the Jaguars.

Deshaun Watson will not play but is on the roster. pic.twitter.com/k0rV5R6IpS

— SportsCenter (@SportsCenter) September 6, 2021
66. Watson is currently the fourth highest-paid player in the NFL, earning $39 million-per-season.
67. The highest-paid non-quarterback is Arizona Cardinals wide receiver DeAndre Hopkins.
68. In 2018, Hopkins set an NFL record for most passes caught without a drop (105).
69. In 2020, Pittsburgh Steelers receiver Diontae Johnson led the NFL with 10 dropped passes.
70. The Steelers were able to begin last season with an impressive 11-0 record.
71. They then dropped four of their last five regular season games before losing convincingly to Cleveland in the playoffs.
72. The Steelers are not favored to make the playoffs by Vegas for 2021. (Currently +160, eighth in the AFC)
73. A team that is favored, the Indianapolis Colts (+120), landed Carson Wentz in a trade this offseason.
74. Wentz, as well as guard Quinten Nelson and receiver T.Y. Hilton, have all suffered significant injuries throughout the preseason.
74a. Why are the Colts expected to be a wild-card team and not the Steelers?
75. Colts AFC South division rival, the Tennessee Titans, landed Julio Jones this offseason.
76. Jones has led the NFL in receiving yards three times throughout his career.
In case you'd forgotten that Julio Jones now plays for the Titans pic.twitter.com/4dYSUAj3HS

— Buck Reising (@BuckReising) September 6, 2021
77. In 2020, Titans running back Derrick Henry led the NFL in rushing yards for the second consecutive season.
78. The last time a player not named Henry led the league in rushing was in 2018, when Ezekiel Elliott rushed for just over 1,400 yards.
79. In second place was Barkley, who missed all of last season with a torn ACL.
80. In third was Rams RB Todd Gurley.
81. Gurley, who spent all of last season with the Atlanta Falcons, is currently a free agent.
82. Current Falcon, Mike Davis, totaled over 1,000 yards for the first time in his career last season with the Carolina Panthers.
83. Davis was able to find success after Panthers starter, Christian McCaffrey, suffered multiple long-term injuries throughout the season.
84. McCaffrey is fully healthy in 2021 and has returned as the consensus No. 1 overall fantasy selection.
85. The Panthers will start Sam Darnold at quarterback to begin the season.
The debut of @ZachWilson vs. Sam Darnold in his new threads. Who is winning this Week 1 game?

: #NYJvsCAR -- Tomorrow at 1pm ET on CBS
: NFL app pic.twitter.com/Npk4g7o6ct

— NFL (@NFL) September 12, 2021
86. Darnold will face his former team, the New York Jets, in Week 1.
87. The Jets' current starting quarterback, Zach Wilson, holds the third highest preseason odds to win the Offensive Rookie of the Year award.
88. Just ahead of Wilson is Chicago Bears rookie Justin Fields, who holds the second highest odds.
89. Justin Herbert won the Offensive Rookie of the Year award last season in a competitive race with Vikings' rookie, Justin Jefferson.
90. If Fields wins, the award will go to a player named Justin for the second consecutive season.
91. Denver Broncos safety Justin Simmons currently owns the longest streak for most consecutive snaps played by a defensive player, with 2,024 to his name.
92. Russell Wilson (his middle name is not Justin, I had to make sure) enters the season as the NFL leader for most consecutive games played at an even 240.
Russell Wilson: 5th in the NFC in passing yards last season
DK Metcalf: 5th in the NFC in receiving yards last season

Who is ready for another big season from this combo?@DangeRussWilson | @dkm14 | @seahawks

: #SEAvsIND -- Tomorrow at 1pm ET on FOX
: NFL app pic.twitter.com/KYjFDlv0bh

— NFL (@NFL) September 11, 2021
93. Wilson would need 82 more straight starts to pass Brett Favre for the most all-time.
94. The record for most starts all-time by a defensive player is held by Minnesota defensive end, Jim Marshall.
95. Entering this season, Ndamukong Suh has made the most starts by an active defensive player.
96. Suh has played for four different teams throughout his career including the Detroit Lions.
97. The Lions were projected to only win three games by USA TODAY.
98. They also projected the Eagles for just three wins while slating the Texans as finishing with the worst record at just 1-16.
99. USA Today's top 3 best records went to the Tampa Bay Buccaneers (14-3), the Cleveland Browns (13-4), and the Green Bay Packers (12-5).
100. This list begins and ends with a fact related to the Packers.
101. I am hoping the Vikings win the NFC North over the Packers.
Will Swankie can be reached at william.swankie@student.shu.edu.
Posted in: Sports