UFC 275 Fight Card Preview
Date: June 11, 2022
By: Chris Kiely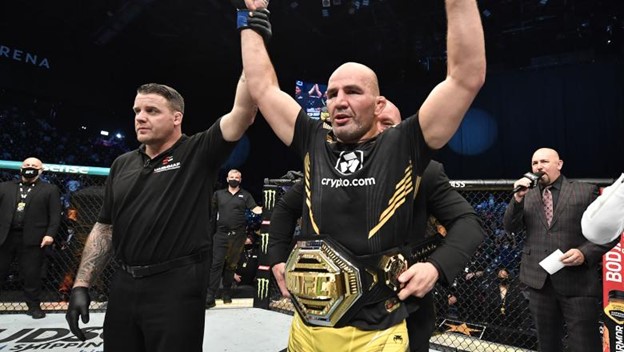 UFC
For the UFC, this Saturday will mark the hopeful starting point for the company's continued international ambitions, as it will be the first ever pay-per-view (PPV) in Singapore and Southeast Asia.
In addition to that, the fight will be the first PPV that is neither in the United States nor Abu Dhabi, UAE since Oct. 2019, when Israel Adesanya took the Middleweight throne from Robert Whittaker in Melbourne, Australia.
Unfortunately, I must admit the hype and chatter for this PPV by fans is not as consistent as the previous ones of this year. Part of this can be due to the event being 4,500 miles away from America. Another reason can be that the co-main events do not feature either the most competitive divisions or the most recognizable names.
The silver lining though is that International Fight Week and UFC 276 are not far away, and the company seems to be wisely saving the big names and big fights for that card on July 2.
"The Boss Man" Dana White and the company have compiled a dozen fights for a card that is sure to make Singaporean's wanting more when leaving.
Its main card's fights consist of Weili Zhang versus Joanna Jędrzejczyk, Flyweight champion Valentina Shevchenko versus Talia Santos, and Light Heaveyweight champion Glover Teixeira versus Jiří Procházka.
With that, here is your fight card preview:
Early Prelims and Preliminary Card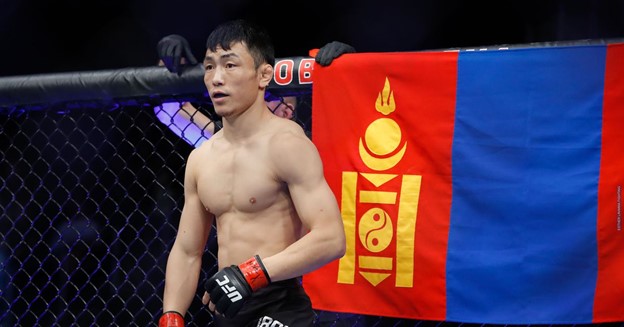 Esther Lin/MMA Fighting
For the Early Prelims, there are two main fights and specifically fighters that I am watching. The first one to watch is Kyung Ho Kang vs. Batgerel Danaa in the Early Prelims.
While Batgerel is 3-2 in the UFC and was brutally knocked out by Chris Gutierrez just two months ago, his three wins have all been knockouts within three minutes of the first round.
The "Storm" Mongolian is and will be a massive headhunter to watch out for in the Bantamweight Division in the near future.
Danaa Batgerel's left hook is nasty

Stream #UFC261 on ESPN+ ➡️ https://t.co/11j8ptNbRf pic.twitter.com/3c1AzpJrfi

— ESPN MMA (@espnmma) April 24, 2021
The other fight to watch for is Andre Fialho vs. Jake Matthews, where Fialho seems like the hot pick among Prelims for the serious fans of MMA.
Dana White has stated that following Fialho's first round KO in UFC 274, he immediately met the UFC president to tell him his desire of turning right around and fighting again soon; This would be his fourth fight in six months.
Like Danaa, Fialho is a man on a mission in the first rounds, with five of his last six fights being first round KOs.
As for Matthews, he is a seasoned 15-fight veteran, with a respectable 10-5 record. Unlike his opponent on Saturday night, Matthews is much more of a submission artist and a winner by points via decision.
Weili Zhang vs. Joanna Jędrzejczyk II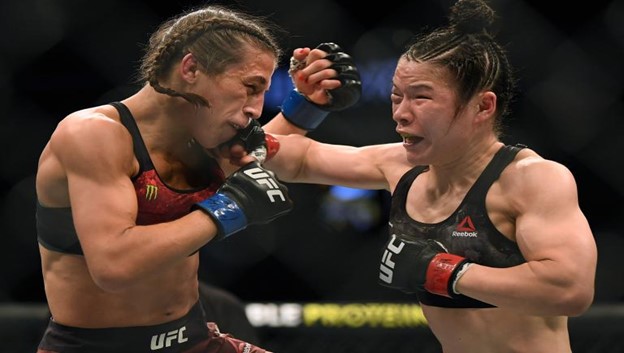 UFC
For Weili Zhang and Joanna Jędrzejczyk, this is the second time they have faced off. The first brawl needs little introduction. In UFC 248, the two put up the undisputed greatest fight in UFC women's history.
For 25 whole minutes, Zhang and Jędrzejczyk had a fight for the ages, with Zhang defending her title by split decision, and the two of them earning the well-deserved "Fight of the Night".
Now the two of them rematch, with this likely being the people's main event, as it is the antepenultimate spot of the fight card.
For Jędrzejczyk, she has not fought since her last bout with Zhang in the co-main event in March 2020. It is very possible that rust can show in a fight like this. It is also reasonable to ask if Jędrzejczyk can punch at the same frequency as in her last match.
@MMAWeili vs @JoannaMMA

[ #UFC275 | TOMORROW | Live on ESPN+ PPV: https://t.co/IEu8bU0BAa ] pic.twitter.com/pyfEY3hJdx

— UFC (@ufc) June 10, 2022
However, Zhang is not unfamiliar to adversity as well. With her coming off two defeats to Rose Namajunas in 2021, the sense of doubt can certainly enter one's mind. Nevertheless, in a three-round fight, I give the advantage to Zhang with her cardio and Muay Thai style.
With Carla Esparza recently becoming the new Women's Strawweight champion, it seems that this type of fight and division is one that can send one right back into the hopes for a title fight.
Speaking of that fight, let's hope that this match can atone for the snooze fest between Namajunas and Esparza last month, which left a sour taste in everyone's mouth on the division.
Champion Valentina Shevchenko vs. Talia Santos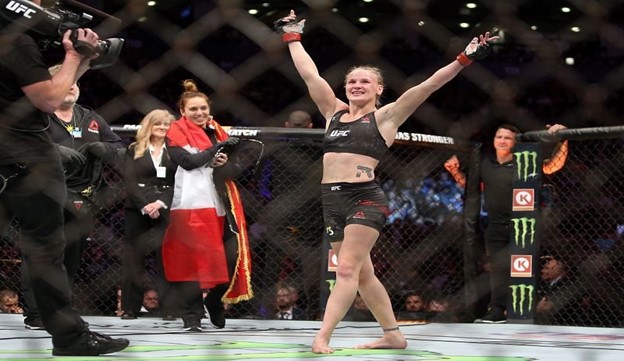 Kevin Binoy/Getty Images
The co-main event features a tale of polar opposite fighters: Valentina Shevchenko and Talia Santos. The longtime champion versus the relative newcomer.
For Santos, she is coming with one of the best fighting styles to face the number one pound-for-pound champion in the Women's division. Having earned a UFC contract from Dana White's contender series in 2018, Santos is entering Singapore on the back of a four-fight win streak.
Her most recent fight against Joanne Wood, when she won Performance of the Night, featured her knocking down Wood twice and finishing by submission in the very first round. She is very deserving of this title fight.
There is just one problem. She is headed into the absolute buzzsaw that is Valentina Shevchenko.
For Shevchenko, she is clearing through a division in a way that only Kamaru Usman and Israel Adesanya can be compared to. Having defended her Women's flyweight title six times, two times in each of the past three years, it is obvious to why she is entering the fight as a -625 favorite.
However, I should not have to remind anyone how volatile this sport is. Just six months ago, UFC fans witnessed their version of Tyson vs. Douglass, when Julianna Pena upset massive favorite, Champion, and 12 consecutive fight winner Amanda Nunes.
The only way to solidify how erratic this sport can be is Nunes and Shevchenko both losing their titles to two massive underdogs within the span of a year.
On the other hand, we very well could be seeing another fraudulent hype up narrative that Valentina deflates.
Champion Glover Teixeira vs. Jiří Procházka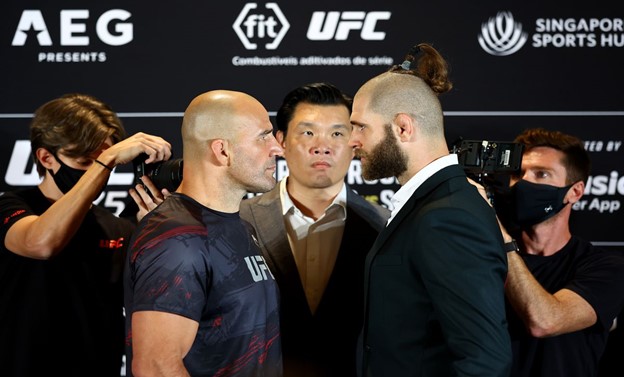 Yong Teck Lin/Getty Images
The main event encompasses a narrative that is as old as the act of fighting itself: The question of whether old school or new school will once again be tested, as challenger Jiří Procházka faces off against champion Glover Teixeira for the UFC Light Heaveweight Championship.
For Jiří, to say he is one of the most dangerous fighters is an understatement. The Czech mixed martial artist has only been in two UFC fights and is already set for a chance at the belt.
This burst onto the scene, which has been overshadowed by the similar rise by Khamzat Chimaev at the same time, should not be scoffed at.
Jiří, at just 29 years old, has fought 32 times in his career and has been an absolute Swiss army knife. With a career record of 28-3-1, only one of his wins have been by decision.
A reminder: @Jiri_BJP is a Swiss army knife of strikes

[ #UFC275 | Saturday | Live on ESPN+ PPV: https://t.co/IEu8bU0BAa ] pic.twitter.com/TPEKHtB0aJ

— UFC (@ufc) June 6, 2022
As for the champ, Glover has come a long way from being on season two of Ultimate Fighter. The 42-year-old has seen it all, which is probably why you do not see him partake in the common trash talking festivities.
Regardless, the question with Glover is whether or not he can survive the early rounds and get Jiří to the matts. While many fighters can stager Teixeira, few can survive his superior ground game.
This must be something Jiří watches out for from the experienced Brazilian. At the same time, Glover must tread carefully, as Procházka needs just one big blow to end it all.
In a fight that will either see the "Old Guard" continue to defeat Father Time or a new face have the belt surround his waist, expect drama at the offset in Singapore Indoor Stadium.
Chris Kiely can be reached at christopher.kiely@student.shu.edu.
Posted in: Sports