This Week in the NHL: July 21, 2021
Date: July 20, 2021
By: Brendan Balsamo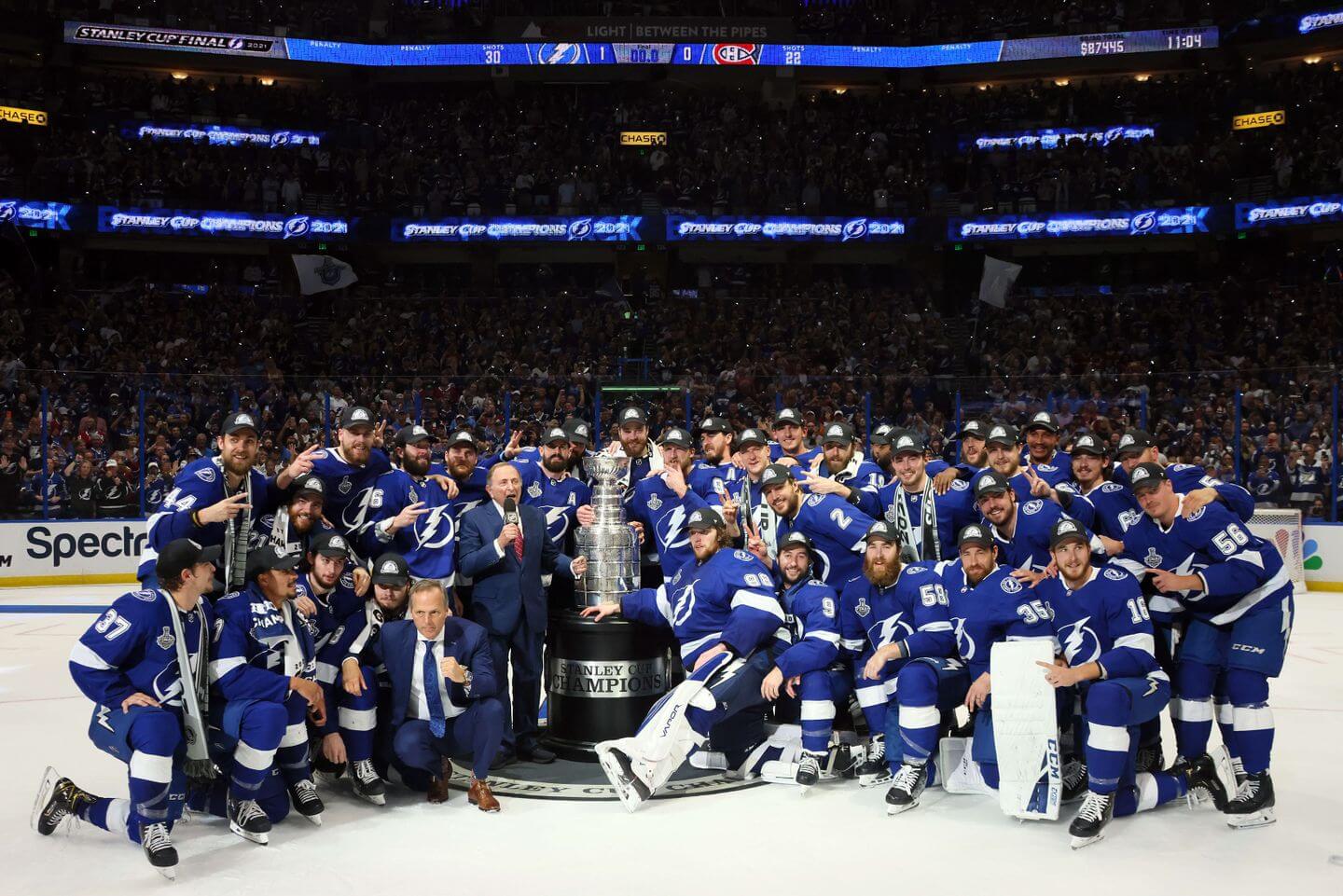 Bruce Bennett – Pool Photo/USA TODAY Sports
Now in its first full week since the conclusion of the Stanley Cup, the NHL continued with no shortage of activity.
In a span that contained more preparations for the NHL Draft, developments in the expansion draft, and the NHL's first openly gay player, although the season is over, the offseason has now proved it is in full swing.
NHL NEWS
NHL Draft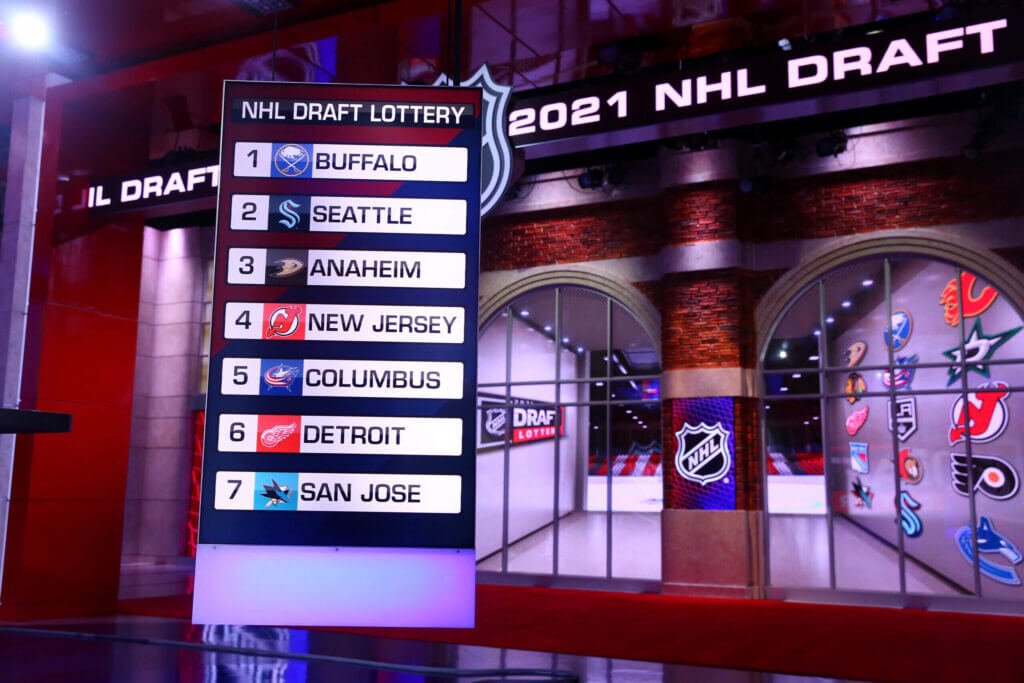 Mike Stobe – NHLI/Getty Images
With the entirety of the draft order finalized, it is now much easier to envision what the 2021 NHL Draft starting on July 23 will look like. The Buffalo Sabres, Seattle Kraken, and Anaheim Ducks are primed for the first three picks, and their fans have good reason to be excited. After extremely tough seasons for the Sabres and Ducks, and a desire for a fresh start in Seattle, there is plenty of talent at the top of the draft boards for these three teams to get some fantastic young players.
At the top of NHL.com's prospect rankings, Owen Power, a 6-foot-6 defenseman from Michigan University, is the expected No. 1 selection after a stellar performance at the IIHF Men's World Championship.
.@jonmorosi spoke with potential #1 overall pick Owen Power about how lacrosse has helped him become a better hockey player and how he's preparing for the #NHLDraft! pic.twitter.com/cNHeRIjvvm

— NHL Network (@NHLNetwork) July 20, 2021
After Power, the board gets mixed up depending on the outlet, but there are some extremely interesting names remaining, including Luke Hughes, brother of Quinn and Jack. The 18-year-old sits as the No. 4 prospect on NHL.com's rankings, and rightfully so. Despite injury issues in the past, the defenseman is a mature player for his age and will likely be a solid NHL talent.
Other talented names on the board include Power's teammates, centers Kent Johnson and Matthew Beniers, center Mason McTavish, right wing Dylan Guenther, and defenseman Brandt Clarke, just to name a few. This year's NHL Draft is looking to be a good one.
Expansion Draft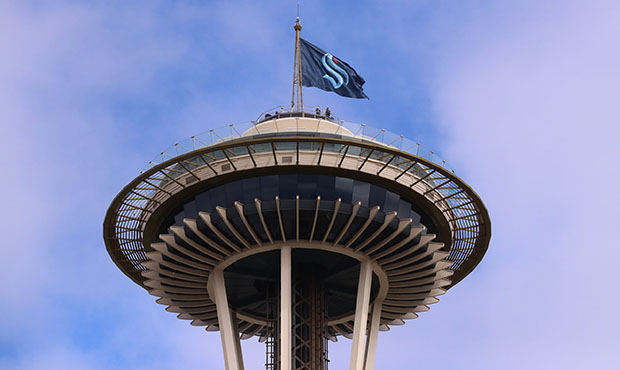 Getty Images
Set to take place two days before the NHL Draft, teams are making their final preparations for July 21's Expansion Draft, an event that will see the formation of the Kraken's inaugural roster.
In a shocking move, Montreal Canadiens goalie Carey Price was made available to be picked up by the new team fresh off a run to a Stanley Cup appearance. Although Seattle is rumored to be skeptical about picking him up, a move like adding Price is comparable to that of the Vegas Golden Knights adding Marc Andre-Fleury in their expansion draft in 2017 and riding him to a Stanley Cup appearance in their first ever season.
Do you see the Seattle Kraken selecting Carey Price in Wednesday's expansion draft? pic.twitter.com/TNF1ZFRFiP

— theScore (@theScore) July 19, 2021
If the Kraken do end up passing on Price, then the Vancouver Canucks' Braden Holtby could be the next best option. The former Washington Capitals goaltender had historic seasons with the D.C. team and even brought them their first Stanley Cup in 2018.
Another big name being thrown around for Seattle is that of St. Louis Blues' star Vladimir Tarasenko. The 29-year-old forward has battled with recent injuries and even requested a trade from the team, priming him to be picked up by the new franchise.
Other big names made available include Nino Niederreiter of the Carolina Hurricanes and P.K. Subban of the New Jersey Devils.
All things considered, the Kraken, like the Golden Knights back in 2017-18, could have a very talented roster by the end of the expansion draft and could perhaps earn a playoff berth in their first season in the NHL.
Luke Prokop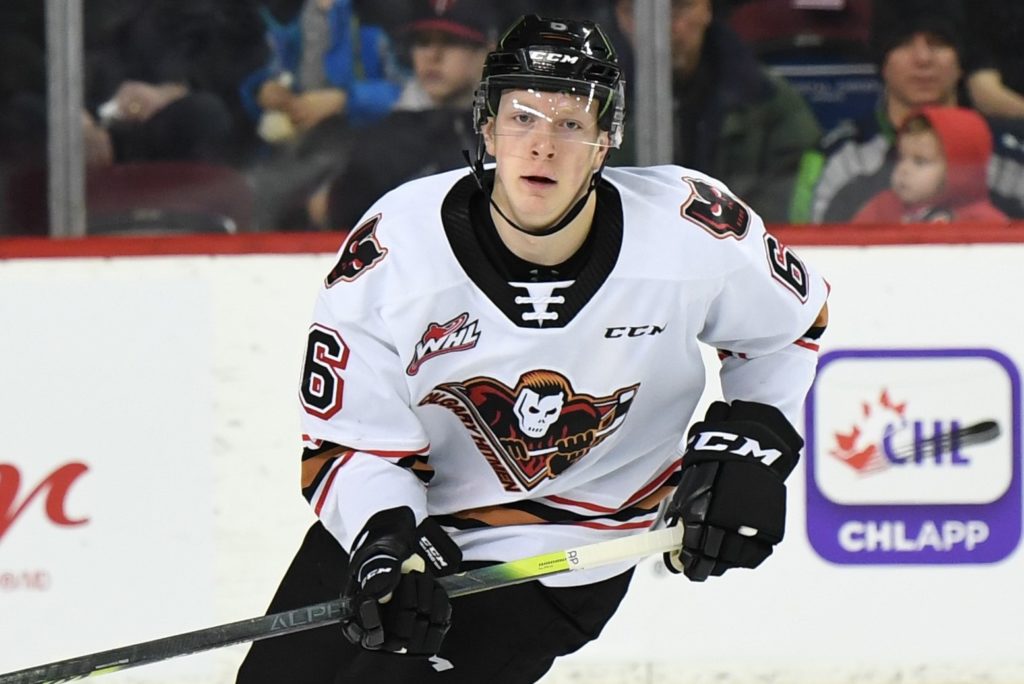 Candice Ward
19-year-old Nashville Predators prospect Luke Prokop made history on Monday when he publicly came out as gay. He is now the first player under an NHL contract to be openly homosexual.
Statement from NHL Commissioner Gary Bettman on Luke Prokop's (@lukeprokop_6) decision to publicly come out as gay: pic.twitter.com/4S7rWI872W

— NHL (@NHL) July 19, 2021
Prokop was drafted by the Predators in the third round of the 2020 NHL Draft with the 73rd overall pick. Two months later, in Dec. 2020, he signed a three-year, entry-level contract with the team.
NEW YORK RANGERS
With the season over and the rest of the league preparing for the NHL Draft and the Expansion Draft, the New York Rangers have taken no time to slow down.
Assistant Coaches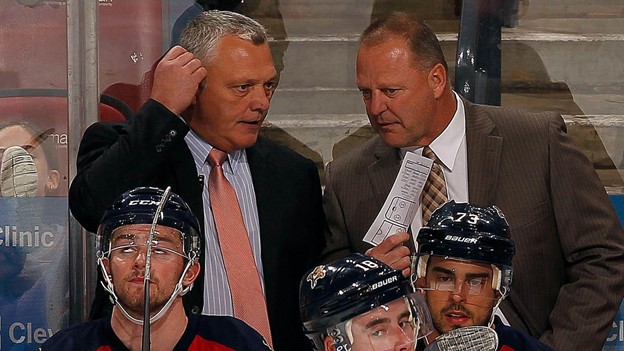 NHLI/Getty Images
On July 12, the Blueshirts hired Gord Murphy and Mike Kelly as two of new head coach Gerard Gallant's three assistant coaches.
This serves as a promotion for Murphy, who has been the Hartford Wolfpack's associate head coach since his hiring in 2019. Prior, he was an assistant for the Columbus Blue Jackets from 2002-2010, including a stint under Gallant from 2003-2007. Since leaving Columbus, he was an assistant coach for both the Florida Panthers and Philadelphia Flyers.
Kelly also had stints under Gallant, as he was an assistant coach during Gallant's time with Florida and his time with Vegas. The special teams specialist was also an assistant coach for Team Canada at the 2021 Worlds where he secured a gold medal.
Barclay Goodrow
Anthony J. Causi/Getty Images
In a summer where moves are expected from general manager Chris Drury, the Rangers made their first splash of the offseason in a move that saw them acquire Tampa Bay Lightning forward, Barclay Goodrow.
Just before the NHL's roster freeze, the team secured a deal with Vegas and Tampa Bay which shipped forward Brett Howden to Vegas for defenseman Nick DeSimone and a 2022 fourth-round pick, along with the rights to Goodrow.
Goodrow was a vital part to the Lightning's Stanley Cup repeat in a gritty, bottom-six role. Last season, the forward scored 20 points in 55 games, including 12 in the playoffs, four of which were scored in the Stanley Cup.
The team is expected to sign him to a six-year deal in the $3.6 million AAV range, per Frank Seravalli of Daily Faceoff.
Expansion Draft
With the roster freeze, the Rangers, along with the rest of the NHL, finalized their lineup for the coming expansion draft.
Some noteworthy names on the available list include Colin Blackwell, Phil Di Giuseppe, Julien Gauthier (Gauthier signed a one-year deal with the Rangers on Friday), Goodrow, Anthony Bitetto, Tony DeAngelo, Brendan Smith, Keith Kinkaid, and Jack Johnson.
Pavel Buchnevich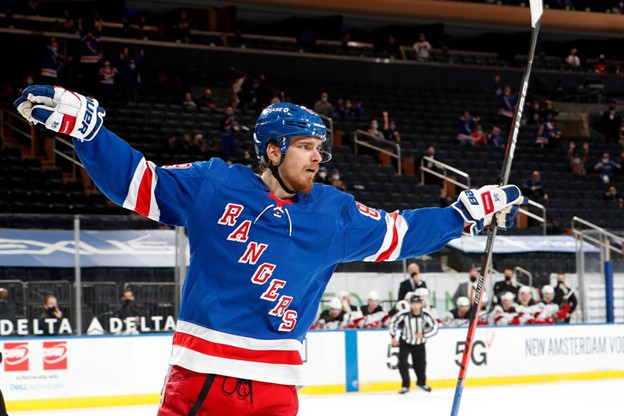 Jared Silber – NHLI/Getty Images
As trade rumors swirl, a name that has been commonly thrown around is that of winger, Pavel Buchnevich.
Buchnevich had a breakout season with the Rangers last year, as he scored 20 goals and had 28 assists for a total of 48 points in 54 games.
Won't be easy to pry Pavel Buchnevich away from the #NYR but #stlblues among those with serious interest. 20 goals and nearly a point per game this past season.

— Andy Strickland (@andystrickland) July 20, 2021
As a fan-favorite, Rangers fans would be devastated to see him go, but due to him becoming an unrestricted free agent after next season, he will have earned a large contract once he is available. With more young stars like Mika Zibanejad, Adam Fox, Kaapo Kakko, and Igor Shesterkin that have deservedly big pay days in their future, unloading on Buchnevich might not be the best move in the long run, and a trade might be in the cards.
Brendan Balsamo can be reached at brendan.balsamo@student.shu.edu.
Posted in: Sports