Recap: Seton Hall Routs Iona, 6-3
Date: September 9, 2021
By: Joe Walls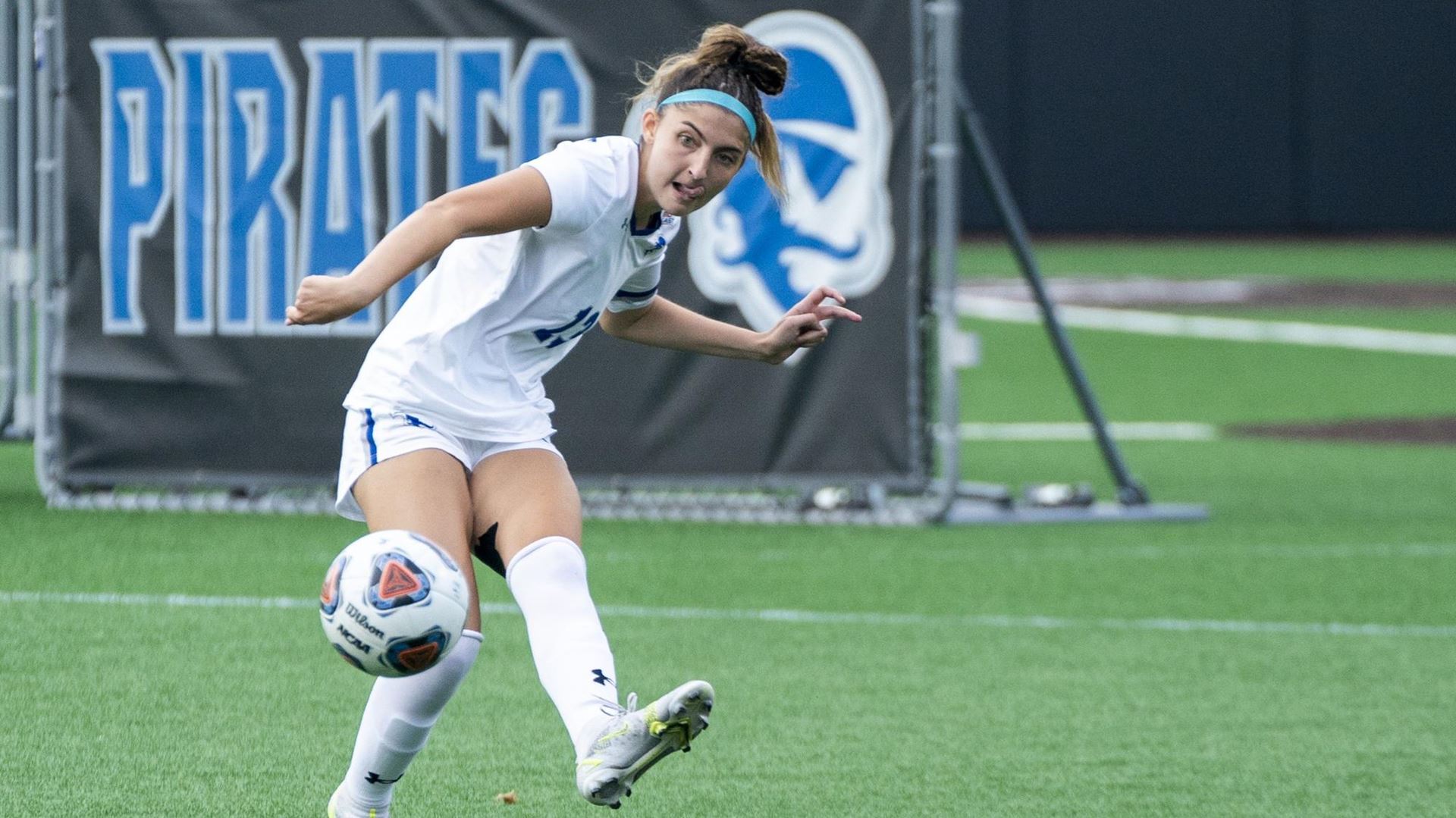 Seton Hall Athletics
The Pirates took on the Iona Gaels tonight in a thriller at Owen T. Carroll Field in South Orange, N.J. The Pirates secured a decisive victory, winning by the score of 6-3.
The Pirates had a difficult start, giving up two goals to the Gaels within the first seven minutes but keeping it close by scoring a goal of their own in the first minute. The Pirates then went on to dominate, with goalie Grace Gordon only letting up one other goal for the rest of the night. The Gaels goals were scored by midfielder Emily Drake and forward Graceann Murphy.
The six Pirate goals on the night came courtesy of midfielder Cara Milne-Redhead, and Naomi Welch who each scored one. Other goals were scored in duos by midfielder Julia Aronov and Natalie Tavana. The Pirates totaled 23 shots to the Gaels eight, the only concern on the night was the foul trouble for the Pirates, as they racked up 10 on the night to the Gaels' eight.
'86 One more for good measure!!!

Julie gets a brace and the Pirates extend their lead to 6-3!#HALLin pic.twitter.com/BvRK5Zv53T

— Seton Hall Women's Soccer (@SHUWSOC) September 10, 2021
The stars of the game for the Pirates tonight included Tavana, who racked up two goals on five shots, Aronov, who racked up two goals on four shots as well as adding one assist, and Naomi Welch, who had one goal on six shots as well as racking up three assists on the night for the Pirates.
𝙃𝙤𝙢𝙚 𝘿𝙪𝙗 💪

Most goals scored in a match since 2008! We're back at it on Sunday vs. Lehigh at 1 PM.#HALLin 🔵⚪ pic.twitter.com/GUT2eCtJ3U

— Seton Hall Women's Soccer (@SHUWSOC) September 10, 2021
On the Gales' side, the best peformers were Drake, who had one goal on the night, and Murphy, who had two goals on three shots. Luckily for both sides there were no cards awarded during the game, but that doesn't mean there were not corners aplenty. The Pirates ended the night with five corners while the Gaels ended the night with three.
This was a win that shows just how dominate the Pirates can be when it comes to competition outside of the Big East conference. With this victory, Seton Hall improves to 4-2 on the season while the Gaels drop to 2-3. Looking to the future, the Pirates look to improve again on Sunday as they host the Lehigh Mountain Hawks at 1 p.m. at Owen T. Carroll Field. Be ready Pirates fans, this team is on a tear and is showing no signs of slowing down.
Joe Walls can be reached at joseph.walls@student.shu.edu.
Posted in: Women's Soccer, Sports, WSOU