Recap: Pirates Earn Second Straight Shutout Victory, Defeat NJIT, 2-0
Date: August 26, 2021
By: Patrick Ritter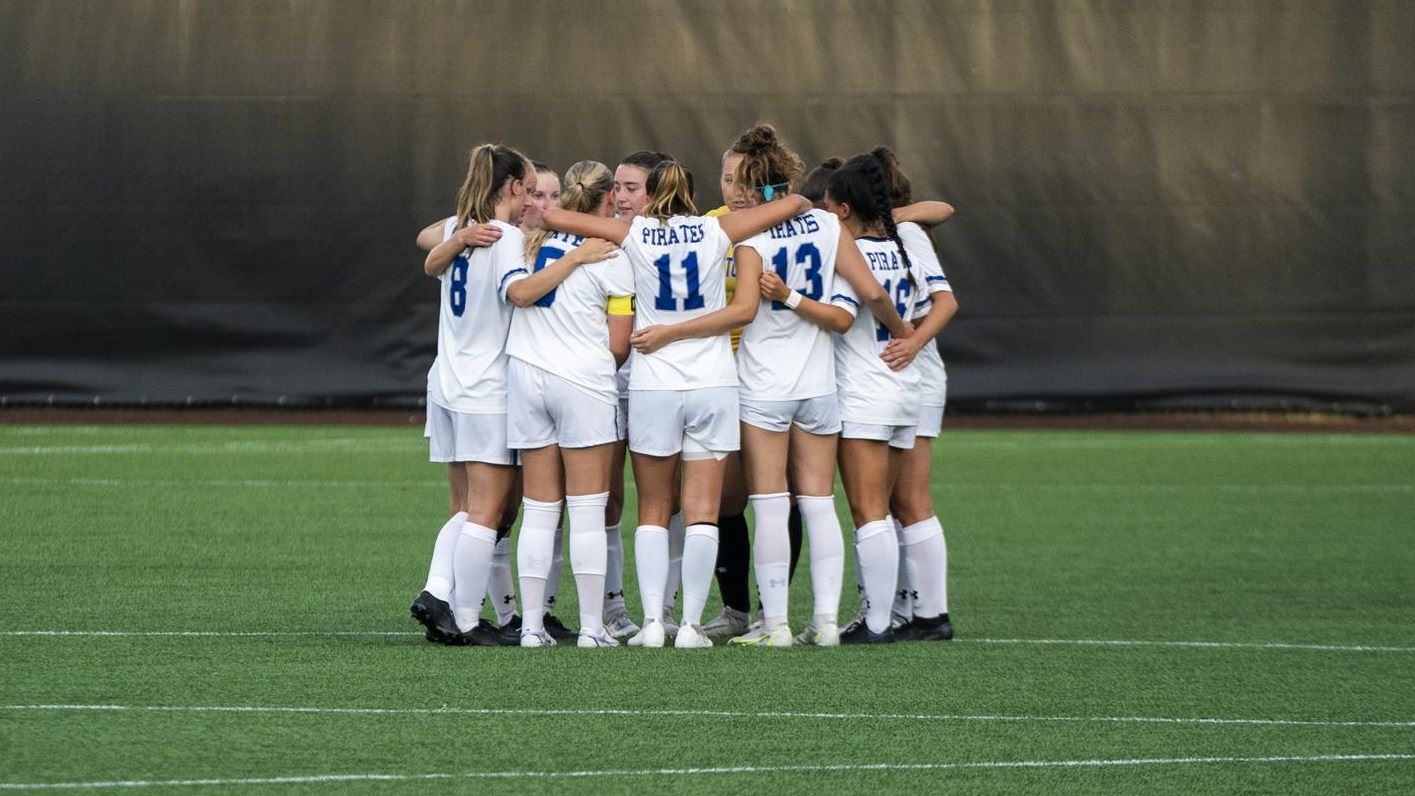 Seton Hall Athletics
The Seton Hall women's soccer team now has back-to-back shutouts to start the 2021 season. Coming off their 1-0 victory over Lafayette at their home opener, their first consecutive since 2006, the Pirates' followed up with a 2-0 victory over NJIT in their first game on the road.
It was 93 degrees in Newark, N.J. but that didn't stop the Pirates from executing two consecutive shutouts. This was the first time both teams have met in a regular season match, and it is the first time the team has opened the season with back-to-back shutout performances since 2012.
PIRATES WIN!!

Naomi Welch tallies twice and Grace Gordon makes four stops as the Pirates improve to 2-0 to open the season!!#HALLin ⚽🏴‍☠️⚽ pic.twitter.com/vMTW7AbXgQ

— Seton Hall Women's Soccer (@SHUWSOC) August 26, 2021
It was a slow start for both teams in the scoreless first half. Both teams had three shots on goal, and there were six total saves between the two goalies along with a great defensive performance on each end.
NJIT struggled with penalties today, with offsides totaling four between both periods along with one yellow card. However, the Pirates struggled with fouls, collecting 11 while NJIT had nine.
Seton Hall's offense outperformed their opponents with nine shots on goal while NJIT only tallied four. However, NJIT's goalie Molly Saylor had a great performance with seven saves on the day. 
Senior forward Naomi Welch continues to be a driving force on the Pirates' offensive side, scoring both points in today's game. Both goals came in the second half, the first being a scoreless tiebreaker in the 54th minute following an NJIT turnover, the second assisted by Sophie Liston with less than four minutes left to play. Along with her goal against Lafayette, the first three goals of the season all belong to Welch.
Naomi Welch finds the bottom left corner of the goal on the breakaway to give The Hall a 1-0 second half lead at NJIT!!#HALLin ⚽🏴‍☠️⚽💪🏻💪🏻💪🏻 pic.twitter.com/A2YZCAyGGc

— Seton Hall Women's Soccer (@SHUWSOC) August 26, 2021
WELCH AGAIN!! Seton Hall now leads, 2-0, in the waning moments of this one.#HALLin ⚽🏴‍☠️⚽ pic.twitter.com/WTBMLv3PfT

— Seton Hall Women's Soccer (@SHUWSOC) August 26, 2021
Other Pirates' scoring attempts included three by freshman midfielder Cara Milne-Redhead and three by senior midfielder, Laura Hooper.
In goal for the Pirates was Grace Gordon. Gordon came up with three saves in the first half, and in the second half, stopped a last-minute scoring attempt by NJIT. This was her second career shutout, the first being last week's 1-0 victory over Lafayette.
The Pirates are now headed to Delaware to face the Blue Hens for the first time since 2019 on Sunday. They will look to redeem themselves following that year's loss in an overtime thriller. The game will be available on FloSports with a scheduled start time of 1:00 p.m., and Nick Masturzo will be the WSOU Sports beat reporter for the team's third contest of the short season. Be on the lookout for his recap!
Patrick Ritter can be reached at patrick.ritter@student.shu.edu.
Posted in: Women's Soccer, Sports, WSOU