Preview: Pirates return home to host Georgetown
Date: February 18, 2021
By: Joe Cammarota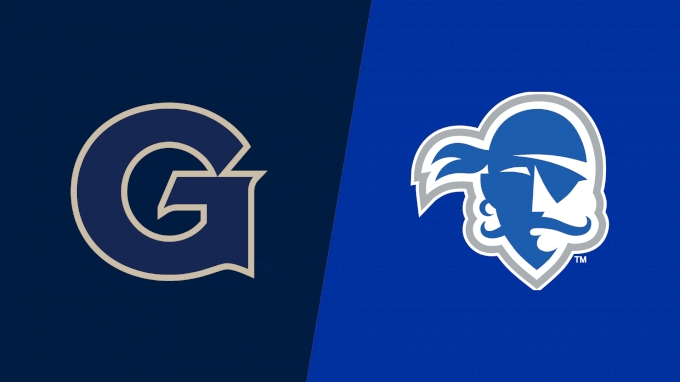 Flohoops.com
This morning, the Seton Hall Pirates return home to take on the Georgetown Hoyas in Walsh Gymnasium at 11:00 a.m. The Hall is looking to bounce back from their hard-fought 82-76 loss against the DePaul Blue Demons on Monday night. The Hoyas are also looking to bounce back, after falling by only one point to the Creighton Blue Jays, 42-41.
The Pirates are 9-6 on the season and are led by guard Andra Espinoza-Hunter, a graduate student transfer who has taken the Big East by story. In 11 games, Espinoza-Hunter is averaging 18.9 points-per-game, 6.5 rebounds-per-game, and is shooting an outrageous 39.5% from behind the arc.
Another guard for the Hall that has been on fire this season is sophomore Lauren Park-Lane. She is second on the team in scoring with 17.1 points-per-game, and also leads the Pirates in assists with 5.3 assists-per-game. Park-Lane is also the one you want with the ball in her hands at the end of the game, as she leads the team in free throw percentage, knocking down 82% of her shots at the charity stripe.
Lauren Park-Lane goes end-to-end to put the Pirates on top with 18 seconds left!! pic.twitter.com/cV1vbE3kfP

— Seton Hall Women's Basketball (@SHUWBB) February 13, 2021
At the forward spot, the Lady Pirates are led by senior Desiree Elmore. Elmore is third on the team in scoring with 16.4 points-per-game. She also leads the Hall in rebounds with 112 total for an average of 8.6 rebounds-per-game. Elmore is also a beast on defense, leading the team in blocks with 18.
Looking at the Georgetown Hoyas, they are 1-11 on the season. The Hoyas are led by graduate student Milan Bolden-Morris. Bolden-Morris leads the Hoyas in scoring this season with 11 points-per-game and also helps out with three rebounds-per-game. The Hoyas are also helped out by freshman guard Kelsey Ransom.
That's 20 points for @GeorgetownWBB's Kelsey Ransom! #BIGEASTwbb pic.twitter.com/s4Xk3v0JG7

— BIG EAST WBB (@BIGEASTWBB) January 30, 2021
Ransom, a true freshman, is averaging 10.7 points-per-game and is also leading Georgetown in assists with 38 all season for an average of 3.1 per-game. Ransom is also a menace on defense, totaling 21 steals in 12 games this season. Seton Hall guards will need to be careful when Ransom is guarding them. Even when other teams get near the basket, she can swat shots away with the best of them, as Ransom also has nine blocks on the season.
At forward, Georgetown are led by sophomore Graceann Bennett. The sophomore is averaging 6.7 points-per-game, the third highest on the team. While she does not shoot a ton, Bennett is effective when she does. From the field, Bennett is shooting a blistering 53%. Bennett also makes it difficult for other forwards down low. In only 12 games, she has a team high 10 blocks, so the Hall will need to be careful when they meet with Bennett near the basket.
89.5 FM WSOU, the flagship station of Seton Hall women's basketball, will have all the coverage you need of this one with pre-game coverage beginning at 10:45 a.m. with tip-off being at 11:00 a.m. where Liam Plate and Heaven Hill will be on the call from historic Walsh Gymnasium.
Joe Cammarota can be reached at joseph.cammarota@student.shu.edu.
Posted in: Sports, Women's Basketball