Preview: Pirates faceoff in crucial game at Villanova
Date: February 27, 2021
By: Mike Leniart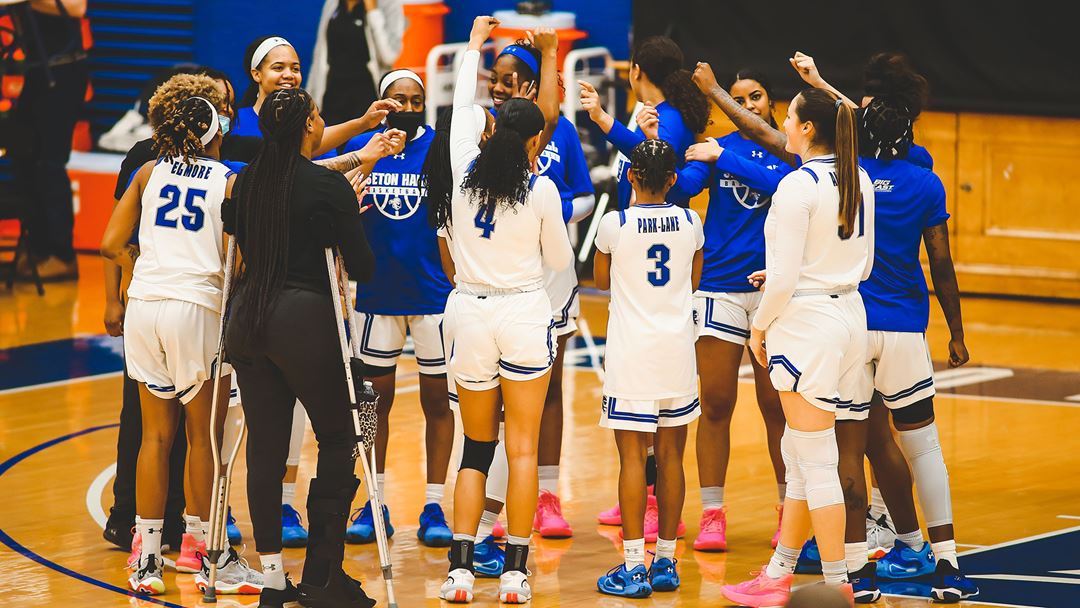 Seton Hall Athletics
On Saturday night the Seton Hall women's basketball team will travel to face familiar opponent in the Villanova Wildcats at 8:00 p.m. The game will be televised on FS1 with Seton Hall alum John Fanta on the call and can also be heard on WSOU 89.5 FM.
The Pirates are on a three-game win streak and coming off a historical performance in their 108-65 blowout victory over Xavier on Wednesday at home. The team set program records for points (108) and three pointers made (17) in the contest.
Andra Espinoza-Hunter led the way with a game-high 25 points. Victoria Keenan tied her career high of 21 points going 7-7 from behind the arc. Mya Jackson also had 21 and Lauren Park-Lane set another SHU single game record tallying 15 assists.
It will be senior night for Villanova when the Pirates come to town as the Wildcats wrap up their regular season. Villanova returns home after a three-game road trip where they took two of three. The Wildcats fell to Marquette 65-57 on Feb 19, they defeated Georgetown 64-56 last Sunday and beat Providence 63-58 in overtime on Wednesday. Villanova is led by sophomore forward Maddy Siegrist who is averaging 23.1 points-per-game and senior Brianna Herlihy who is averaging 14.6 points-per-game.
🎯🎯🎯

Andra Espinoza-Hunter nails back-to-back triples for @SHUWBB!#BIGEASTwbb pic.twitter.com/CGT7vt8cdD

— BIG EAST WBB (@BIGEASTWBB) February 25, 2021
This is a huge game for Seton Hall as they currently sit in the "Next Four Out" column of ESPN's Charlie Creme's latest bracketology. The Pirates are in 5th place in the Big East standings with a 9-5 conference record and 12-6 overall on the year. Villanova is just a slight 0.5 game ahead having played one less conference game with a 9-4 record in the Big East and 14-4 overall.
In the lone matchup between the two schools Villanova defeated Seton Hall 78-71 on Jan. 6 at Walsh Gym. This will be the Pirates penultimate game of the regular season. On Monday they hit the road again to play St John's in the regular season finale. The Big East tournament is right around the corner and will begin March fifth at the Mohegan Sun Arena.
Mike Leniart can be reached at michael.leniart@student.shu.edu.
Posted in: Game Previews, Men's Basketball, Sports