Specialty Shows
Streamlined
The best place to hear mainstream hard rock and alternative in the NY/NJ area. We help bridge the gap from mainstream rock to the music we play in regular rotation on WSOU. Streamlined plays bands like Pearl Jam, Red Hot Chili Peppers, Foo Fighters, Linkin Park, Primus, System of a Down, Tool, Deftones, and much more. Tune in every Monday night from 8 to 10 PM! When we're not on air, you can check us out on our Facebook page.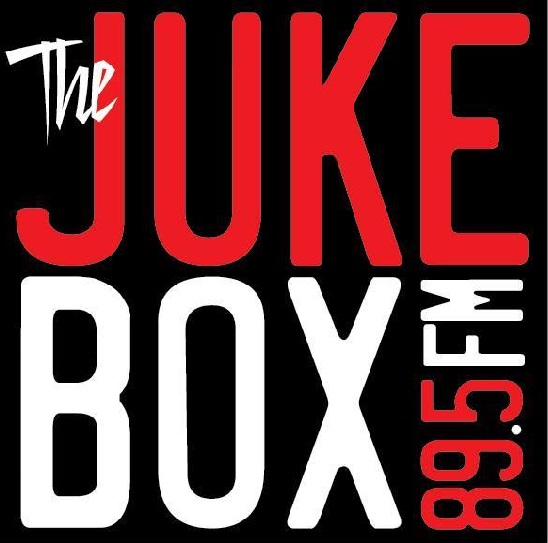 Jukebox
Turn back your dials every Monday night from 10pm to Midnight to hear the best of the 60's, 70's, and 80's. We play all the genres, including classic rock, pop, funk, and motown! Check out our Facebook page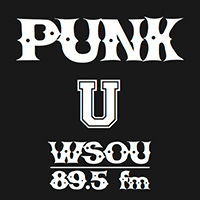 Punk University
Punk U brings you all the best in the history of punk from 8 to 10 pm every Tuesday night. You'll hear bands like the Ramones, Sex Pistols, The Clash, Black Flag, Misfits, Dead Kennedys, Descendents, Rancid, and many more! At 9 pm, it's the Dancefloor Breakdown, half an hour of third wave ska, ska punk, and two tone, with bands like Big D and the Kids Table, The Mighty Mighty Bosstones, The Specials, and Streetlight Manifesto. You can keep up with all the latest in the world of Punk U at our Facebook page and follow us at http://punk-u.tumblr.com/.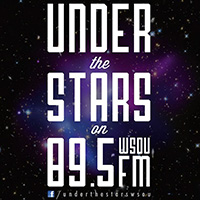 Under the Stars
Get in touch with your inner emo every Tuesday night from 10 pm to midnight. Hear the best in post hardcore, emo, screamo, pop punk and acoustic. You'll hear classic emo bands like Brand New, The Used, Thursday, My Chemical Romance, Jawbreaker and Glassjaw and we'll bring you the best new bands like La Dispute, Modern Baseball, letlive., Touche Amore, Dads, The World Is A Beautiful Place and many more! Like us on Facebook, follow us on twitter @UTS_WSOU and check out our blog. We're constantly posting exclusive interviews, photos and giveaways.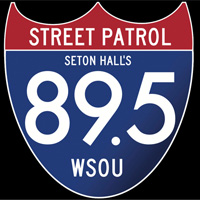 Street Patrol
Street Patrol is your home for the best of local and unsigned bands. Earning the title of one of WSOU's longest running specialty shows, Street Patrol helps promote upcoming artists in the heavy metal / hard rock scene. It airs every Wednesday night from 8 to 10pm. New submissions, if they fit the format, will be put through our favorite segment "Yank or Crank" where listeners call up and vote on the bands fate in Street Patrol. When we're not on air, you can check us out on our Facebook page.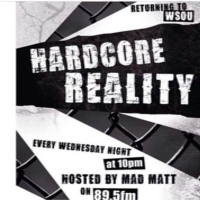 Hardcore Reality
If you want to hear hardcore music from all over the world this is the show for you! Tune in Wednesdays from 10 pm until Midnight to get all the hardcore you can handle. Be sure to check out the Facebook page to stay up to date on all the hardcore happenings!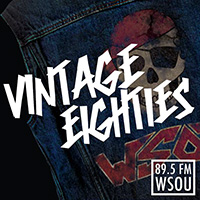 Vintage '80s
Vintage '80s is every Thursday 8 to 10 pm. Hear the best of hair metal, thrash metal, and everything in between from the 1980s. Bands like Judas Priest, Iron Maiden, Ozzy Osbourne and more. When we're not on air, you can check us out on our Facebook page.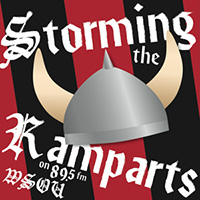 Storming the Ramparts
Storming the Ramparts is WSOU's Epic Metal Specialty Show. We play Power Metal, Speed Metal, Viking Metal, Symphonic Metal, Folk Metal, and Black Metal. Make sure to tune in every Thursday night from 10 pm to midnight to join us in battle! When we're not on air, you can check us out on our Facebook page.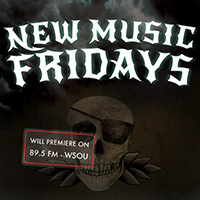 New Music Fridays
Every Friday night from 8-10pm, WSOU's Music Department hosts New Music Fridays. Starting at 8pm, we countdown the top played new music artists of that week. Then at 9pm, we start a "Pirated Advance" where you can hear an album in its entirety before it is released. That's not all! You'll also have four chances to win a copy of that album. When we're not on air, you can check us out on our Facebook page.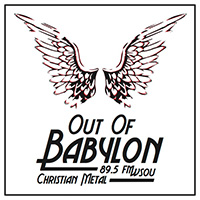 Out of Babylon
Every Friday night from 10 to midnight, Out of Babylon plays all of the best in Christian metal and hard rock. Everything from August Burns Red to Impending Doom and even up-and-coming acts such as Fit For A King are featured on our show in addition to news on the Christian metal scene. When we're not on air, you can check us out on our Facebook page.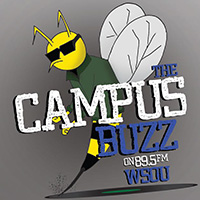 Campus Buzz
The Campus Buzz airs every Sunday night from 8 to 11. We play the best in indie and alternative. Hear indie/alternative classics like The Decemberists, Modest Mouse, Death Cab for Cutie, Neutral Milk Hotel, Yeah Yeah Yeahs, The Kills, anything Jack White related and countless other artists, as well as new tracks from The Black Keys, Arctic Monkeys, Foals, Now Now, The Front Bottoms and more! Check out The Campus Buzz's Facebook page and keep up to date on all of our playlists and Campus Buzz news on our blog.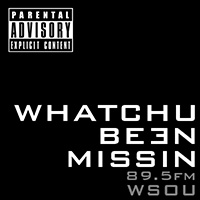 What Chu Been Missin'
What Chu Been Missin' is your home for all things Hip-Hop & Rap on WSOU 89.5FM. Along with playing the very best the genre has to offer, we also play the very latest new music, new album & mixtape tracks, and even exclusive first listens of new albums before they hit the shelves. We also have guests and opportunities to win concert tickets as well. It's every Sunday night from 11 till Midnight! Follow us on Twitter @WSOU_WCBM.