Album Review: Wild Youth by Steve Angelo
Date: January 24, 2016
By Veiga
Steve Angello, the Swedish-Greek house producer better known as one-third ofEDM super group Swedish House Mafia breaks the mold with his defiant debut solo album, 'Wild Youth', via his label SIZE Records.

Stepping out from behind the decks and onto the streets, Angello turns rebellious and unapologetic as he tests new waters, coming out swinging with the fiery opener "Rebel Nation", which he hits out of the park with a refrain perhaps inspired by Pink Floyd's "Another Brick in the Wall". One of Angello's standout tracks from 2015, "Children of the Wild" featuring Mako keeps the record spinning with a riveting bass line and an uplifting message, representing the album's name fittingly. When the single debuted July 2015, Spotify streams of the song translated to Angello donating the artist payout as proceeds to Save the Children's Nepal relief fund in honor of International Children's Day. Instrumentally, "Tiger" segues to "Last Dance", a hippie-disco electronic lovechild featuring AN21 and Franz Novotny. The chill, melodic vibe here is one that would almost fit on The Campus Buzz, if 15 percent less electronic, but it contrasts well with the loud opening tracks in a bold way while easing listeners into another big hit single for Angello, "Wasted Love" featuring Dougy Mandagi of The Temper Trap. "Wasted Love" would probably thrill Punk University's hosts, as Mandagi delivers vocals in the vein of several Irish punk bands over a melodic electronic beat without being overbearing, a genre hybrid Angello makes look easy to master. The mellow groove of the album's center continues with "September Skies", featuring Tom Taped and Alex Aris.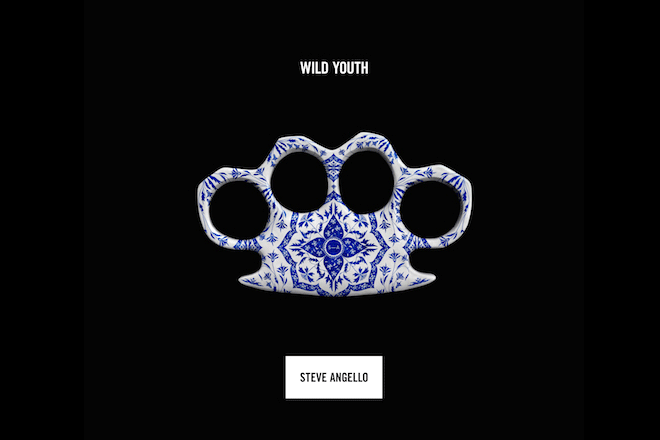 (This image courtesy of this source.)

"Wild Youth" turns to the underground at its midpoint. "Revolution", with Francesco Rossi and David Garza, blends the organic elements of previous tracks with a deep house rhythm, creating a truly magnetic song merging both serenity and energy. At this point, the album's unique atmosphere turns up a few notches with the electro groove of "Prisoner" featuring Gary Go, a track as pulsating as Go's work with Benny Benassi, an indicator this number is ready-made to dominate 2016. "The Ocean", an authentic house record to its core, includes a music video debuting alongside the album that reflects the song's motivational vibe. It's impossible not to feel Angello's heartbeat as one record after the next breathes out so much life, as "Someone Else" does with Dan Reynolds of Imagine Dragons. A lot of these vocals could be adapted to rock and pop songs, but for some reason these raw, emotional vocals serve house music so beautifully. Angello's art is the definition of musical synergy. "Remember" featuring electronic-duo The Presets really makes the concept of 'Wild Youth' hit home lyrically. "Remember when you had a dream? Remember when you had a heart?" Angello keeps it 100 percent real, and while the message is sentimental and almost depressing, the music is vibrant and elevating. At the end of the day, that really represents this generation perfectly. With so much negative energy that can easily bring people down, there is still the desire to succeed and never give up on our dreams. "Remember" is just one example of that mentality on this album, in a genre that receives so much critical scrutiny for being empty and vapid, that its capability to illustrate the point so precisely is actually phenomenal. "Stay" features alternative rock band Saints of Valory in another meeting of the genres. The album closes on "...." – the most real, bone-chilling thing you may hear this year, opening as a spoken narrative on the disease of racism and classism in Stockholm and the remedy of music uniting people of different backgrounds. An uplifting melody takes it away, and from there, it is open-ended where 'Wild Youth' will take you.

Steve Angello had to fight for his record. He found himself in a disagreement with Columbia Records over the direction of his project. Refusing to sacrifice his artistic vision, Angello instead sacrificed the mainstream opportunity, choosing to use the army of fans he already had waiting in the dance scene as his platform. His label SIZE Records is already established in the electronic music industry, and 'Wild Youth' has been received with unwavering positive support and on good merit. It's hardly surprising. Angello defines himself with his first solo record as independent, humanitarian and visionary, all wrapped up in one 'Wild Youth' of a journey, one that may find him already earning the most culturally important dance record of the year.

---
Please note that the opinions expressed in this review are the opinions of the writer alone. They do not necessarily reflect the opinions of WSOU, Seton Hall University, nor any of its affiliates.
Posted in: Album Review, WSOU Exclusive