Who are the next superstars of tennis?
Date: September 26, 2020
By: Ben Harris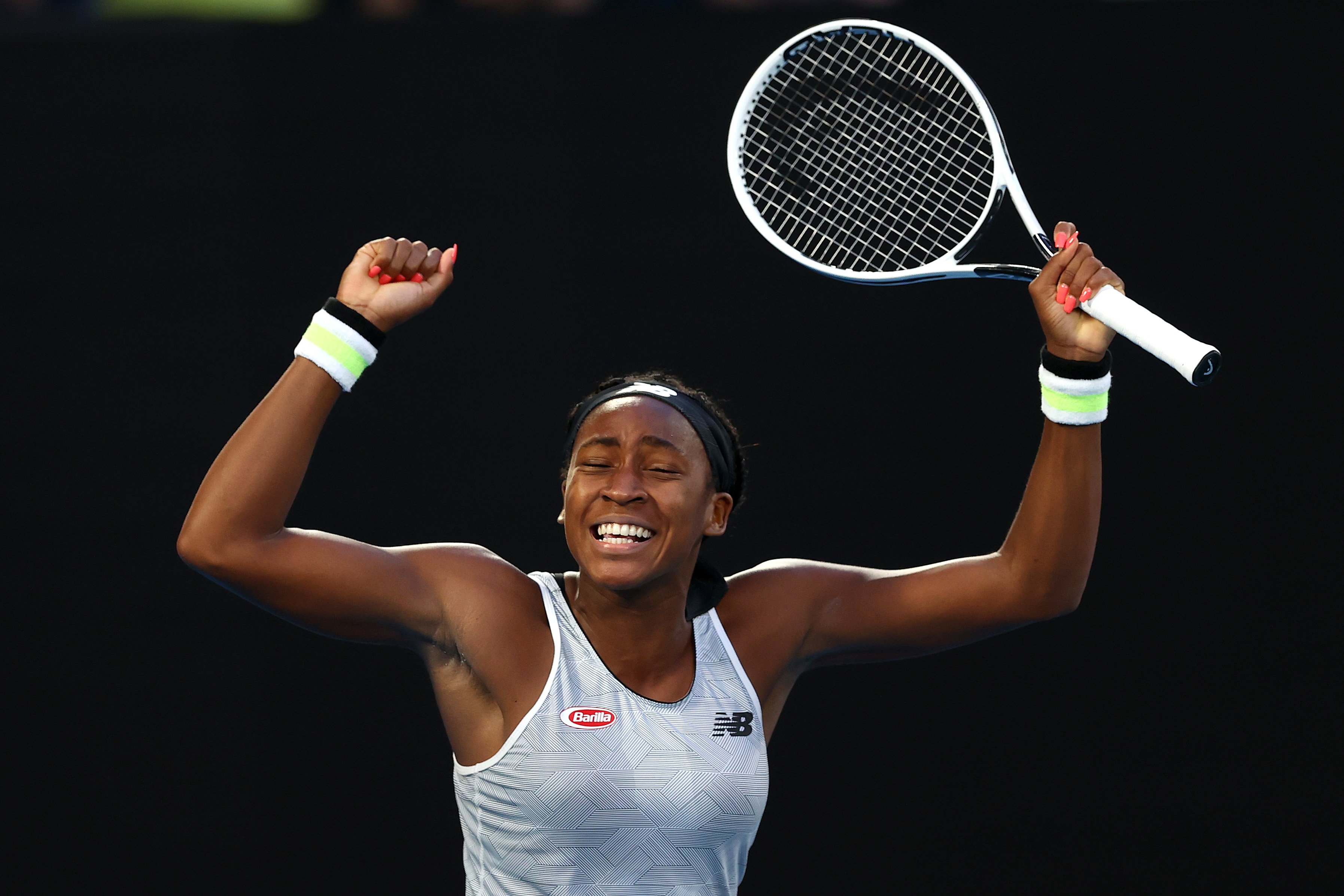 Getty Images
Starting in the mid 90's, tennis was flooded with a brand-new generation of superstars. In about an eight-year span, the Williams sisters, Roger Federer, Rafael Nadal, Maria Sharapova, and Novak Djokivic all entered the professional ranks as teenagers. From this near decade long stretch on, the world of tennis -- and its record books -- would be changed forever.
However, I'm not here to talk about these legends. Everything that could possibly be said about these legends has already been written about by writers of much higher esteem than myself. What I AM here to talk about is the age-old question: Who got next?
The next generation of tennis is in exceptional hands. As the greats fade (though many of them are refusing to) the circuit's young stars are emerging as not only great tennis players, but players who represent the modern age off of the court, as well. In layman's terms, these athletes are the epitome of cool. The future of tennis is filled with players that are already inspiring and influencing the game in their blooming careers.
The eldest of this "new generation" is the 25-year-old Australian fan-favorite, Nick
Kyrgios. Kyrgios is currently the 42nd ranked men's singles player in the world but has been ranked as high as 13th in his career. An outspoken star, Kyrgios has never been afraid to speak up to an umpire or speak out against the old talking heads of tennis. Kyrgios plays a fiery, unpredictable game, keeping opponents guessing whether or not his next serve will be fired past them at 145 mph, or sneakily underhanded just over the net. Tennis' current "bad boy" has one of the fastest serves in the sport on top of his unmatched swagger, making him a fun player to root for, day-in and day-out.
You already know I had to bring out the headwrap for this one 😉 pic.twitter.com/YAlLk01hwm

— NaomiOsaka大坂なおみ (@naomiosaka) September 13, 2020
Naomi Osaka has been making a splash on the WTA, dominating the circuit at just 22-years-old. Osaka has been, or has circled around, the top ranked spot for the past two years and will be in this position for the foreseeable future. She has defeated the sport's titans and three of her six tournament victories have been Grand Slams. Along her short and victorious path, Osaka has become one of the sport's most popular, and in-turn, marketable players. With $37.4 million in career earnings so far, Osaka is set to be in the spotlight for quite a while. Osaka, the daughter of a Japanese mother and Haitian-American father, positively used that platform to speak out against racial injustice and police brutality along her road to 2020 U.S. Open victory. Osaka is already one of tennis' most successful stars, and at this rate, she could be one of the all-time greats.
All the people that were telling me to "keep politics out of sports", (which it wasn't political at all), really inspired me to win. You better believe I'm gonna try to be on your tv for as long as possible.

— NaomiOsaka大坂なおみ (@naomiosaka) September 15, 2020
Alexander Zverev was born to be a tennis superstar. Zverev's father is his coach and a former pro, his mother is a coach, and his brother is also on the ATP Tour. When you are raised by an entire tennis club, you have to get into the game. At the age of 23 Zverev has been ranked top three and beaten the big three of Federer, Nadal, and Djokovic. What else can you ask of a guy… well maybe one thing. Zverev, though coming close, has not won a grand slam. It is starting to become one of the few criticisms of his young career. However, being just 23, his time
will surely come. The "born-to-backhand" German will be around the game for a long time and will certainly find his way to a Grand Slam trophy in the near future.
hi @CincyTennis 👋🏾 pic.twitter.com/O1HBcQwMLy

— Coco Gauff (@CocoGauff) August 20, 2020
CoCo Gauff is a sixteen-year-old phenom from Delray Beach, Florida who is already inspiring thousands of young tennis players. At one point, Gauff was ranked as the number one player on the juniors' circuit, but now sits a respectable 51st among the professional ranks. Gauff's pro circuit career started with a bang, as she became the youngest player in Wimbledon history to qualify for the main draw at just 15 in 2019. In her first main draw match, she defeated one of her idols, then 44th ranked Venus Williams in straight sets. With such an unlikely, expedited start to her career, we will have all eyes on Gauff for a long time.
20-year-old Canadian Felix Auger-Aliassime has unmatched power for his age and build, making his potential sky high. With his 6-foot-4-inch frame, strong-wristed forehands, and blazing first serves, "FA2" has been compared to Kyrgios since he was a teenager. FA2's length allows him to be aggressive all over the court, bringing speed and power to both the net and backline. The Canadian's only real concern is his overall consistency, as his aggressive playstyle results in a high rate of mistakes. If FA2 can hone in on his craft, limiting mistakes and improving his record, he will be a top-10 player in less than five years.
Few players have risen through the ranks as vigilantly as Sofia Kenin. The Australian Open champion has elite backline footwork and impressive technical skills that have elevated her to a once unforeseen level of competition. The 21-year-old was recently upset by Victoria Azarenka by a surprisingly dominant score of 6-0 6-0, but one bad match should not change the public's perception of this young star. Kenin is by no means a flashy player, but is quite the tactician, beating some of the world's top competition with impressive displays of ball placement. If Kenin can take even one area of her game to that next level, she is going to be a scary opponent for years to come.
Stefano Tsitsipas is arguably the most popular young player in tennis. The 22-year-old is a true superstar, garnering attention with his elite play, handsome looks, and big personality. Tsitsipas hosts and produces his own tennis-centric travel podcast, "A Greek Abroad," amongst a myriad of his other creative outlets. Tsitsipas is the sixth ranked player in the world and has risen to this rank in just four years of professional play. With his relentless work ethic and hunger for victory, the Greek will be amongst the top of the rankings for the long haul.
Obviously, I did not name every young star in the professional tennis realm, but that goes even further to my thesis. There seems to be a great depth of players who are not only skilled on the court but are great representatives of the sport. These players inject a level of openness, vibrancy, and multifariousness into the sport that excites any fan to be a part of the tennis community. All in all, the future of men's and women's tennis is delightfully bright.
Ben Harris can be reached at benjamin.harris@student.shu.edu