Volleyball Takes Crucial Match In Queens Against St. John's
Date: November 11, 2017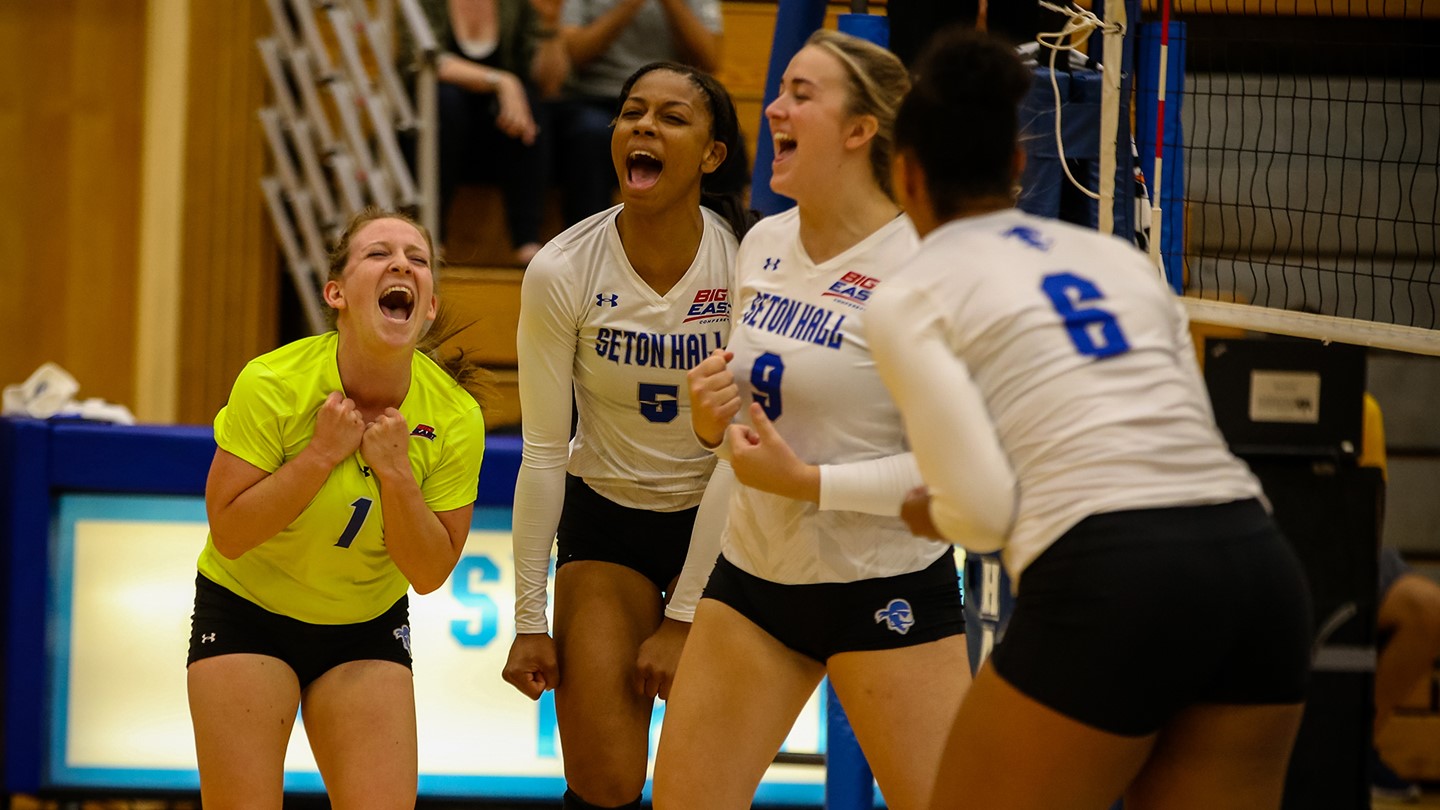 By: Keith Egan
It was another tight Big East matchup between rivals Seton Hall and St. John's, as the Pirates prevailed to win the match 3-1.
The first set was entertaining, gritty volleyball as the two went back and forth, making for nine ties and 5 lead changes. After the Pirate's took a 7-5 lead however, they maintained the close margin throughout the remainder of the set, until the very end when the Red Storm took a 25-24 lead over Seton Hall. The Pirates would gather themselves and go on to win the set 28-26.
The second set was a lot of the same with nine ties in total and neither team giving the other any breathing room. Eventually, it was St. John's who took control after the score was tied 22-22, getting three straight points to win the set.
The third set was taken over by the Hall out of the break, maintaining a solid lead throughout. However, once again the Red Storm creeped back up to tie the match at 21. Nonetheless, Seton Hall took care of business from there to win the set.
After another competitive opening to the fourth set, Seton Hall maintained the lead down the stretch to win the set 25-21, giving them the win in the match as well. 
The match consisted of 34 ties and 16 lead changes.
The Pirates next match will be when they return home on November 17th to face off with the Butler Bulldogs in Walsh Gymnasium.
Keith Egan can be reached at keith.egan@student.shu.edu or on Twitter @Keith_egan10
Posted in: WSOU, Volleyball, Sports