The winners of NFL free agency
Date: March 24, 2020
By: Jorie Mickens
Although some notable names remain on the 2020 NFL free agency market, including Jadeveon Clowney and Jameis Winston, most of the NFL's 2020 free agents have found homes. It begs the age-old question, who are the winners of this year's free agency period?
Miami Dolphins

Credit: Kirby Lee/ USA TODAY Sports
Notable Acquisitions: Byron Jones (CB), Kyle Van Noy (LB), Emmanuel Ogbah (DE), Shaq Lawson (DE), Jordan Howard (RB), Ereck Flowers (OT)
The Dolphins came into this year's free agency with more money to spend than any team in the league, $94 million according to Spotrac, and they went on a spending spree.
The Dolphins made a huge splash when they made former Cowboys' defensive back Byron Jones the highest-paid corner in the league with a five-year, $82 million contract. Jones is one of the best corners in the league today. Although he started his career at safety, he is a great man-to-man defender, which is something head coach Brian Flores loves to do in Miami.
Jones will play opposite the second highest-paid corner in the league in Xavien Howard. If Howard can stay on the field, as he dealt with injuries and legal trouble in 2019, the Dolphins could have one of the scariest secondaries in the league next season.
To bolster the rest of their defense, the Dolphins picked up former Patriots' linebacker Kyle Van Noy, who played in Flores' system when Flores was the linebackers' coach in New England from 2016-2018, as well as Emmanuel Ogbah and Shaq Lawson.
Ogbah was not a highly touted free agent, as he suffered a torn pectoral muscle in November of last season, but that did not stop him from producing in 2019. Last year, although he played in just 10 games, Ogbah had a career-best 5.5 sacks and a 10.7 percent pressure rate. His 10.6 percent run stop rate also ranked fourth in the NFL in 2019.
As for Lawson, he is a versatile defensive lineman who should flourish in Miami's defensive scheme. Lawson is disciplined, drawing just eight flags in his four-year career, and at 6-foot-3-inch, 267 pounds, he will add to a scary front seven that already possesses former first-round pick Christian Wilkins.
Offensively speaking, the Fins looked to sure up one of the worst offensive lines in the league by signing former first-round pick Ereck Flowers. Flowers, who is a Miami-native and former Miami Hurricane, is coming off a career-year in Washington where he had a career-best 92% pass block rate.
The AFC East looks to be up for grabs as Tom Brady left the New England Patriots after 20 seasons in Foxborough. With five picks in the first two rounds of this year's NFL draft, the Dolphins are looking to go from worst to first in their division.
Tampa Bay Buccaneers
Notable Acquisitions: Tom Brady (QB), Shaquil Barrett (LB), Jason Pierre-Paul (DE)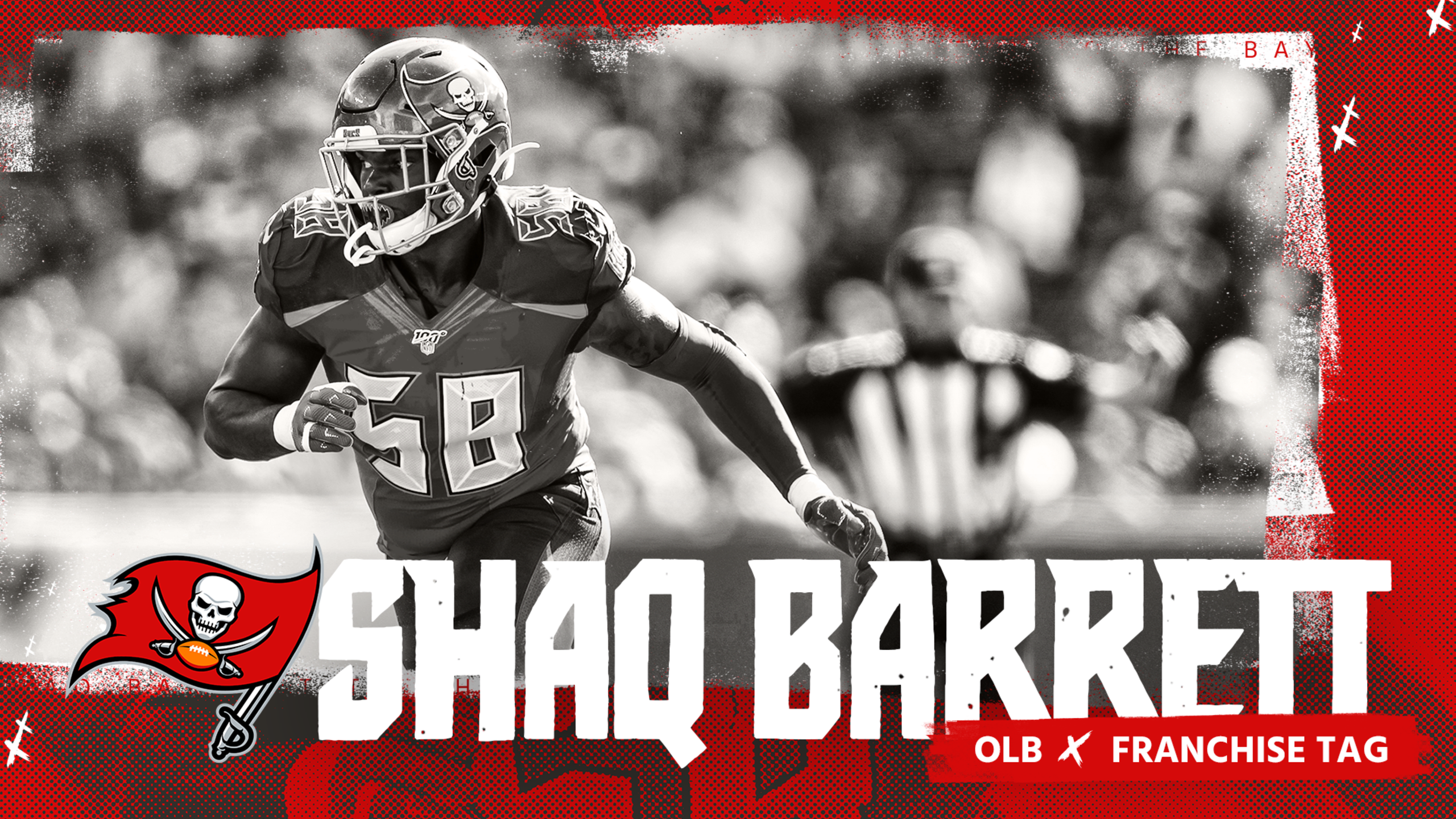 Credit: Tampa Bay Buccaneers
The Buccaneers did not make many moves during this year's free agent period, you could also debate whether Shaq Barrett and JPP are "acquisitions," as they were both members of the team last season. That being said, Tampa Bay got arguably the most valuable free agent in this year's class, and that alone makes them winners.
Six-time NFL Champion and three-time NFL MVP Tom Brady agreed to a two-year, $50 million contract that has the possibility of being his final contract in the NFL. The Bucs' roster has a lot of needs, they could use upgrades at right tackle, running back and all over their secondary, but their most pressing need was at quarterback.
Although Tampa Bay finished first in the league with 4,845 passing yards, and third in the league with 33 touchdowns, the Bucs needed to find a replacement for Winston, who threw a league-high 30 interceptions, which was the most in a single season since 1988. Substituting Winston for arguably the greatest quarterback of all time is a major plus, even if Brady is coming off one of his worst year's as a professional.
You cannot put Brady's production, or lack thereof, entirely on him though. Brady dealt with a merry-go-round of receivers throughout last year, with Julian Edelman being the only one to appear in all 16 games. In Tampa Bay, Brady might have the most complete offense he's ever had in his career.
Mike Evans, outside of Rob Gronkowski and Randy Moss, might be the most gifted receiving threat Brady has ever had. Chris Godwin is coming off easily his best season as a pro, amassing 1,333 receiving yards and nine touchdowns. Tight end O.J. Howard showed a lot of promise his rookie and sophomore seasons, but had a down year last season. If he can return to form, that would be a terrifying receiving core with Brady at the helm.
The most overlooked part of this signing though is the fact that quarterback guru Bruce Arians and Tom Brady will now be working together. Arians worked with Peyton Manning in 2000 when he led the league in passing yards, Andrew Luck during his rookie season when he broke the NFL rookie record for most passing yards in a season and Carson Palmer in 2015, when he threw for a career-best 4,671 yards and 35 touchdowns.
Defensively, bringing back the NFL's sack-leader in Barrett and an integral part of their defensive line in Pierre-Paul were musts and the Bucs re-signed them both. As mentioned earlier, the Bucs still have a lot of holes in their roster, a good draft haul is still imperative to this team's success in 2020. If the Bucs can land one of the top-four offensive linemen in this year's draft, and maybe a running back in the second round, this team has a shot at winning the NFC South.
Denver Broncos
Notable Acquisitions: A.J. Bouye (CB), Graham Glasgow (C), Jurrell Casey (DE), Melvin Gordon (RB)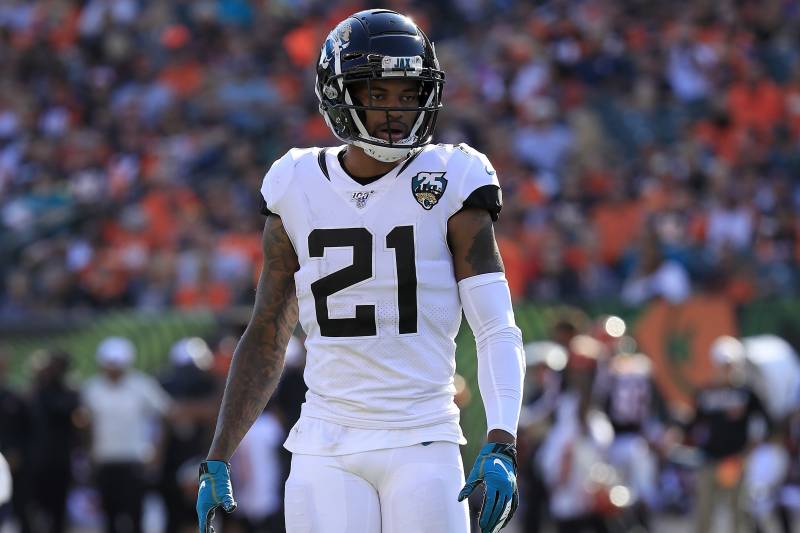 Credit: Andy Lyons/Getty Images
The Broncos' offseason started when they traded a fourth-round pick to the rebuilding Jacksonville Jaguars for 2017 Pro-Bowl corner A.J. Bouye. With Chris Harris Jr. departing to the divisional rival Los Angeles Chargers, the Broncos needed to fill the massive void left by the veteran corner.
Bouye has been on the decline since his career-year in 2017, but Vic Fangio's defense and reuniting with safety Kareem Jackson should bring out the best in Bouye. To help their defensive line, the Broncos picked up five-time Pro Bowler Jurrell Casey from the Tennessee Titans for just a seventh-round pick. Last season, Casey was second on the Titans in sacks and led the team in quarterback pressures.
Offensively, the Broncos picked up a solid and versatile offensive lineman in Graham Glasgow, who is coming off his best season as a professional. Glasgow allowed no sacks while playing at right guard in 2019 and just one sack while playing center. This move helps solidify the interior of the Broncos' offensive line, especially after losing Connor McGovern to the Jets.
Perhaps their most notable addition was when the Broncos added former Chargers running back Melvin Gordon.
Gordon was the talk of the league last season, as he did not appear in the Chargers first four games because of a dispute with his contract. In his return, Gordon rushed for 3.8 yards per carry and 51 yards per game, both career lows since his rookie season.
What Gordon can bring to this offense though is insurance for fellow running back Phillip Lindsay and a great receiving threat out of the backfield. In four less games, Gordon still finished with 100 more receiving yards than Lindsay did in 2019. Gordon should also help the development of sophomore quarterback Drew Lock, who started five games last season for the Broncos, going 4-1.
Like the Buccaneers, having a good draft is still important for Denver this year. They filled some holes on their roster during free agency, but still need to address some issues, most notably their lack of receivers outside of Courtland Sutton.
Jorie Mickens can be reached at jorie.mickens@student.shu.edu.