The Jets need to fire Adam Gase yesterday
Date: October 16, 2020
By: Justin Nicosia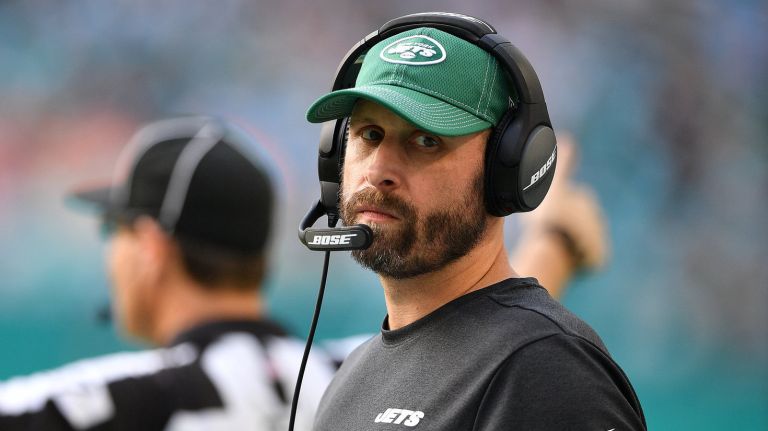 Mark Brown/Getty Images
For years, the New York Jets organization has been one of the most incompetent in the entire National Football League. Their image as such came into the limelight once again on Tuesday when the team made the decision to release their 28-year old former All-Pro running back, Le'Veon Bell. Bell, who grew up as a Jets fan with Curtis Martin as his role model, is just a scapegoat for the bigger problem the Jets have: Adam Gase.
Since the beginning of the 2019 season, when Gase was hired, the Jets have been essentially non-competitive. The biggest reasoning for that is Gase himself. Gase never should have been hired by the Jets, as he never had a great track record as an NFL coach, and he has only further proven that he does not belong at the head of an NFL coaching staff.
The Wrongful Hiring of Gase
On December 30, 2018, the New York Jets fired then-head coach, Todd Bowles. Bowles was a defensive-minded head coach, and the offense consequentially stagnated. That is never good for the success of a football team and is even worse for the development of a young quarterback, which the Jets had in Sam Darnold.
Two weeks later, the Jets brought in Gase, who was fired by the Miami Dolphins the day after the Jets fired Bowles. Gase was hired to be an offensive-minded head coach, and the Jets were largely influenced by an endorsement from future Hall of Fame quarterback Peyton Manning, who was on the Broncos when Gase was the offensive coordinator there. The problem with this theory that Gase was an "offensive guru" is that history has proven the exact opposite.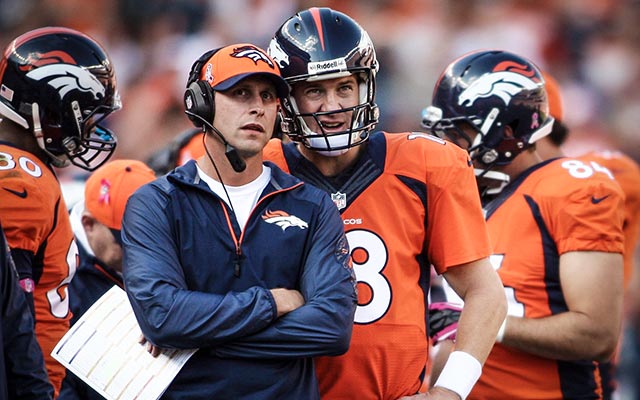 USATSI
While it is true that he was the offensive coordinator of the Denver Broncos during their record-breaking 2013 season in which they put up 37.9 points-per-game, this statistic is extremely misleading. This is misleading because Manning was the quarterback of the Denver Broncos at the time. Not only is Manning a surefire hall of famer who is arguably a top-five quarterback of all time, but he is also known to call his own plays. Therefore, it is foolish to give Gase the majority of the credit here, and this is the only time Gase has ever had success calling plays.
After he left the Broncos after the 2014 season, he went on to become the Bears offensive coordinator. The Bears were desperate for a boost in the offense. The year previous to his hiring, Chicago ranked 21st in the NFL in total yards, and 23rd in points-per-game. Under Gase in 2015, Chicago ranked 21st in total yards, and 23rd in points per game. Quite a lackluster change for an "offensive mastermind."
The next season, the Miami Dolphins were the next team lucky enough to get Gase's services. They hired him in 2016, and actually obtained the second wild card with a 10-6 record, largely thanks to a great defense led by Ndamukong Suh, Cameron Wake, Kiko Alonso, and Byron Maxwell. Their offense that year was below average in both points and yards per game, ranking 17th and 24th, respectively. This is just a reminder that those bottom-half rankings are with Jay Ajayi and Kenyan Drake in the backfield, as well as DeVante Parker and Jarvis Landry as receivers. Of those four players, only one is still on the team (Parker).
Scoring ranks for Adam Gase offenses not quarterbacked by Peyton Manning:

2019 Jets (31st)
2018 Dolphins (26th)
2017 Dolphins (28th)
2016 Dolphins (17th)
2015 Bears (23rd)

— Paul Hembekides (@PaulHembo) October 28, 2019
In three years under Gase, Parker had 1,723 yards (averaging 44.2 yards-per-game) and six total touchdowns. In 21 games since Gase's departure, Parker has already shattered those touchdown numbers (11 in total, nine of which were last year), and is close to the 1,723-yard total under Gase, he currently has 1531 total yards, or 72.9 per-game since.
As for the players he traded, Ajayi was traded to the Eagles in 2017 for a fourth-round pick. In Miami, he averaged 4.3 yards-per-carry. With Philadelphia, he had averaged a respectable 5.0 per carry. Drake was massively under-used by Gase in favor of older players like Frank Gore. He has had a career 4.6 yards-per-carry, but it did not matter to Gase, who decided to ship him off to Arizona for a fifth-round pick. Since joining the Cardinals, he has averaged 73.6 yards-per-game as opposed to 28.4 yards-per-game in Miami. He also has one more touchdown with the Cardinals than he did in Miami, despite having played in 41 less games.
In Miami, Landry was consistently a true number one receiver. His numbers in Cleveland have only been slightly better, so Gase can't be faulted much for Landry's development. However, he can be blamed for trading him. Gase traded Landry to the Browns for an absurdly low price; a fourth-round pick and a future seventh-round pick. Not only is Gase at fault for getting such a low return for a phenomenal receiver, he also can be to blame because his sole reason for trading Landry was because "he didn't like him."
Also, on those teams was Ryan Tannehill. Tannehill was seen by most to not even be a top-20 quarterback in the NFL under Gase. He was traded to the Titans last season, and led the league in passer rating, yards-per-attempt, and yards-per-completion last season. This year he is fifth in passer rating and interception percentage and has the fifth best TD:INT ratio (9:1).
Ryan Tannehill

w/ Adam Gase: 89.0 passer rating
w/out Gase: 115.4 (leads NFL)

Robby Anderson

w/ Gase: 10.1 PPR/G (55th)
in 2020: 18.2 PPR/G (WR1)

DeVante Parker

w/ Gase: 8.1 PPR/G
w/out Gase: 15.1 (WR1)

Le'Veon Bell

w/ Gase: 13.5 PPR/G
w/out Gase: 21.9 (most ever)

— Scott Barrett (@ScottBarrettDFB) October 14, 2020
Gase's final hurrah in Miami was a 2018 season that saw the Dolphins average 19.9 points-per-game (26th in the NFL) and 289 yards per game (31st in the NFL). For reference, five quarterbacks passed for more yards than that per game. So, no. Gase is not an offensive mastermind and the Jets should have never hired him. But let's take a look at just how bad he's been in East Rutherford, N.J. (Spoiler alert: it's worse than you'd think).
History Seems to Repeat Itself
Gase's coaching tenure with the New York Jets was off to a rocky start. The Jets started 1-5, averaging just 10.5 points-per-game! They also averaged only 209 yards-per-game in that span. In those six games, the Jets had three games with less than 160 total yards (105 in week three at New England, 128 in a post-bye week five-game at Philadelphia, and 154 in a 33-0 home defeat against the Patriots). The Jets finished the season 7-9. They were 31st in points-per-game (17.3), 32nd in yards-per-game (273) and punted the most times (87).
The main reason for the Jets offensive struggles was his refusal to work his scheme around his players. Instead, he forced players into his scheme despite their ineptitude in said system. For example, he forced the offensive line to run a zone run scheme, despite not one player on the line having a skillset suitable for a zone run scheme. This led to Jets quarterbacks being sacked 3.25 times per game, or 4th, which was the most in the NFL.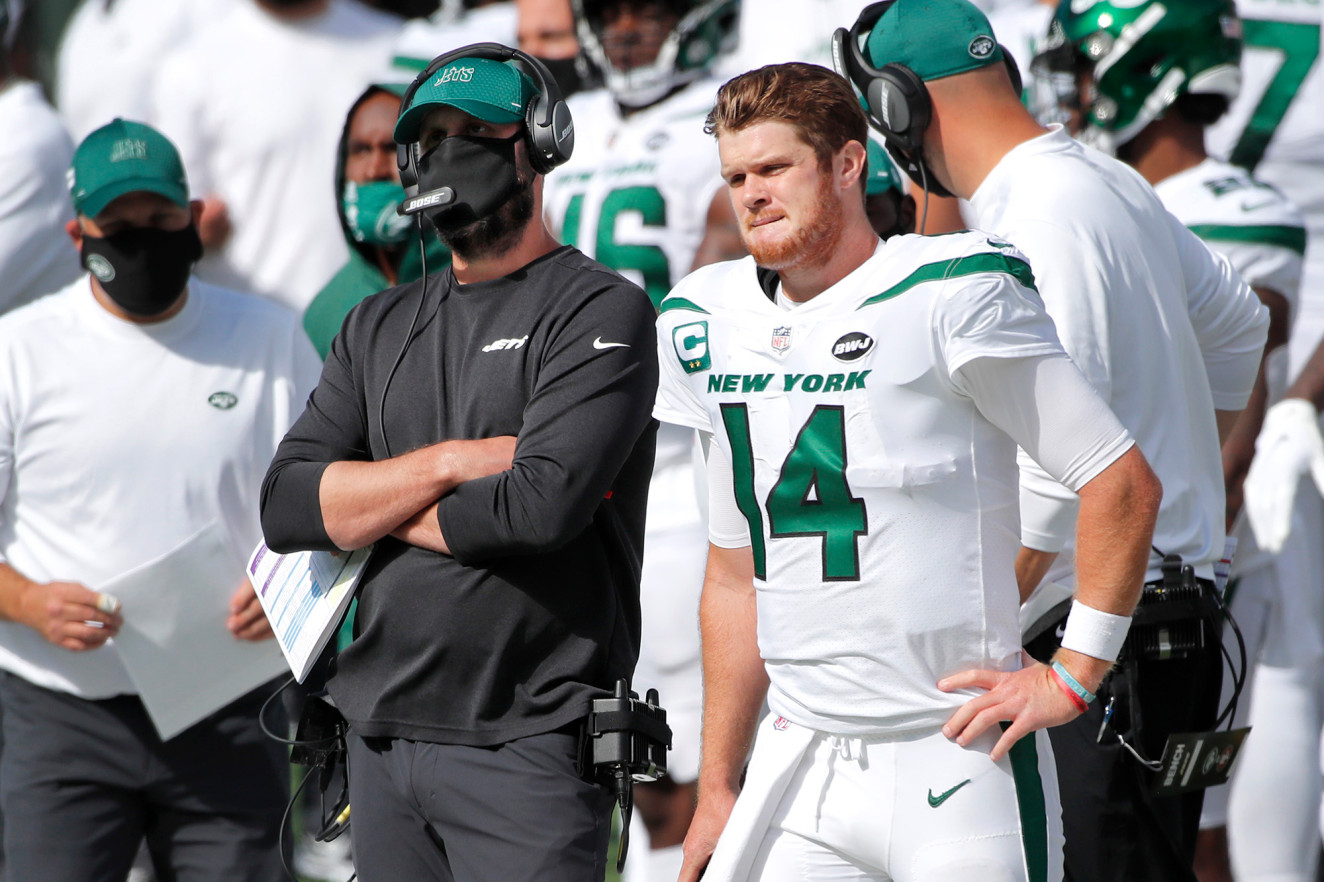 Charles Wenzelberg/New York Post
This is detrimental to Sam Darnold, whose development is sure to be hindered if he is constantly being pressured and knocked down. Gase's incompetence as a head coach has forced his development to stagnate, despite Darnold showing flashes of greatness from time to time on film. Another reason for Gase's struggles is his horrendous playcalling. Gase has a tendency to call for screen-passes or dump offs behind the line of scrimmage in third and long situations. His run playcall has little variety; even against seven-man boxes, Gase has fallen in love with running right up the middle with no variance. This led Bell to have the 27th most yards-per-game in the NFL since the start of 2019, which is a stark difference from his usual top-5 performances.
As of week two of the 2020 season, the Jets have had the lowest scoring drive percentage, most three and outs, and the lowest average drive distance under Gase. As of week six, the Jets have punted 112 times under Gase, while only scoring 38 total touchdowns. In that span, Patrick Mahomes by himself has had 37 passing touchdowns (he also played in two less games than the Jets in that span due to injury).
If we move away from the statistical side of things into the locker room, Adam Gase has also had struggles gaining the support of the team. This July, the Jets traded Pro Bowl safety Jamal Adams to the Seahawks after Adams requested a trade. Adams cited Gase as a major factor into requesting a trade. Gase was also against the signing of Bell, and is the reason Bell requested a trade, which ultimately led to his release. Jets players have also been complaining about practices. Bradley McDougald and Avery Williamson have both been on record of calling Gase's practices 'slow and unproductive,'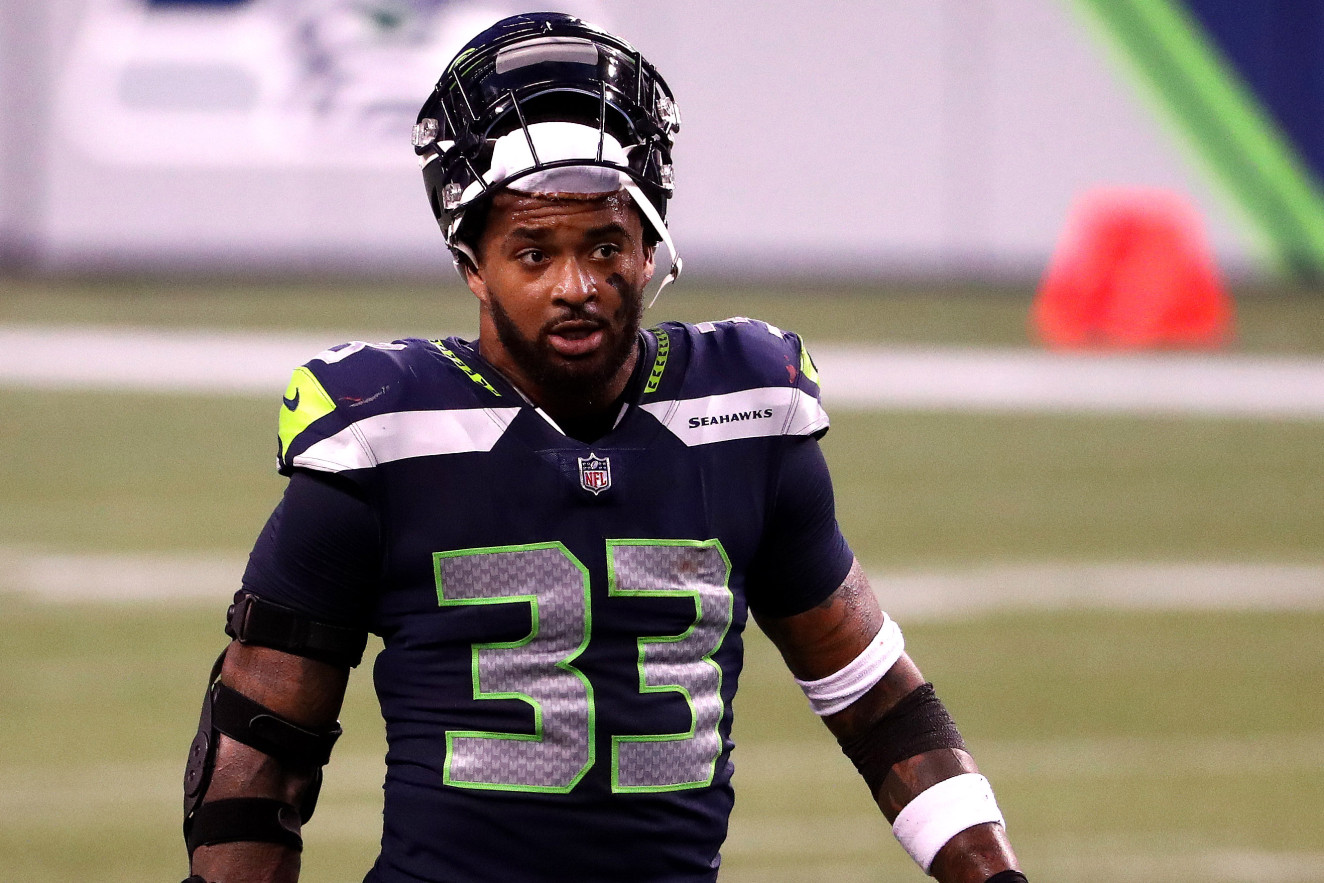 Getty Images
Perhaps this is why the Jets are such an undisciplined team; they've committed the third most penalties in the NFL. On Thursday Night Football in week four, the Jets committed six personal fouls, including three roughing the passer penalties. Gase also has a tendency to put players back in when they are injured. In week one, Bell pulled his hamstring in the first half. Gase put him back in the game a couple of drives later, and Bell aggravated his hamstring again, causing an IR stint. After the game, Gase said he knew Bell was hurt bad when he put him back in.
In week four, Darnold hurt his shoulder in the first half against the Broncos. It was bad enough to prompt Joe Flacco to come in for a drive. After Flacco's lone drive of the game, Gase put Darnold back in for the rest of the game. Darnold missed week five due to an AC Joint sprain (which was the original injury in the first half of the Broncos game), and is set to miss week six, and perhaps more, due to it. In addition to Gase's ineptitude when it comes to player management, playcalling and getting players' support, Gase also hurt the Jets by drafting what is one of the worst NFL draft classes of the decade while he was interim GM in 2019.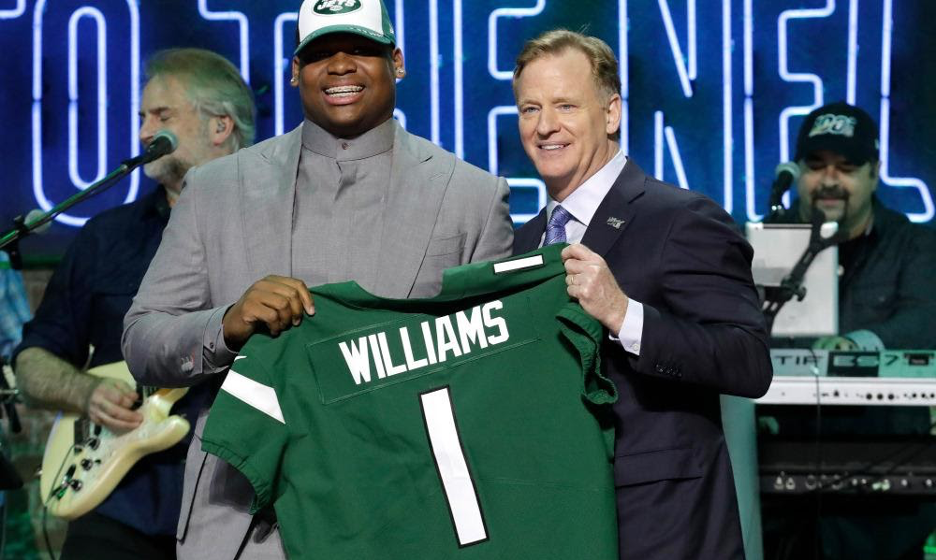 Steve Helber/AP
Gase wasted the third overall pick last year on Quinnen Williams who, although a decent player, definitely has not lived up to the hype or value of a third overall pick just yet. His first of two third-round picks, Jachai Polite was released before training camp last year. The other third rounder, Chuma Edoga doesn't even start. His fourth and fifth-round picks, Trevon Wesco and Blake Cashman are also backups, although to give him credit, his lone good pick of the draft, sixth rounder Bless Austin, has been a fantastic pickup. But for some reason, the Jets front office continues to make Gase their guy.
Despite an 0-5 start where the team can barely put up 15 points-per-game, and despite being the first team in NFL history to lose their first five games by multiple possessions, the Jets have not only decided to keep him as the head coach, but he is still set to be the lead play caller for their week six game against the Miami Dolphins.
Ownership and front office executives said ahead of their week four game against the Broncos that they would be monitoring Gase very closely. What more does it have to take for the Jets ownership to make the right move and follow the Texans' and Falcons' fault by firing their head coach?
Justin Nicosia can be reached at justin.nicosia@student.shu.edu.