Album Review: "The Astonishing" by Dream Theater
Date: January 31, 2016
Brian: I've been waiting for this album for a couple years now. This comes after 2013's self titled, Dream Theater, which was a solid album in its own right, but not in the top 5. Dream Theater has released 12 studio albums and the Astonishing was set to be the 13th. So now, after listening to this 129 minute, 34 song, double album, I had an idea. This album was too big to tackle on my own. I needed backup, so I invited fellow Dream Theater Scholar, and late night DJ, Rachel to help me tag team this review:

Rachel: As a member of both the orchestral and metal community, sometimes I find myself looking for bands that push themselves and strive to be different than every other band out there. A friend introduced me to Dream Theater one day, and I've been a fan ever since. The highly technical music with fast, constantly changing rhythms, is the most exciting thing that a band can offer to those who crave more than the normal.

Brian: The Astonishing is an epic, and it's demanding. This is a fully realized sci-fi dystopia where music has become artificial. Without diving into all of the twists and turns, it's safe to say that the story is well thought out. The Great Northern Empire seeks to quell the Ravenskill Militia and their self-proclaimed chosen one. This chosen one has the gift of music and seeks to free the land of its malevolent rule. Character names like Lord Nafaryus and Faythe leave a little to be desired, but the world building is phenomenal, and that goes a long way for me. The album is divided up into two acts, and the physical CD comes with a world map, character portraits, and lyrics in script form. The presentation is phenomenal before you even start the album.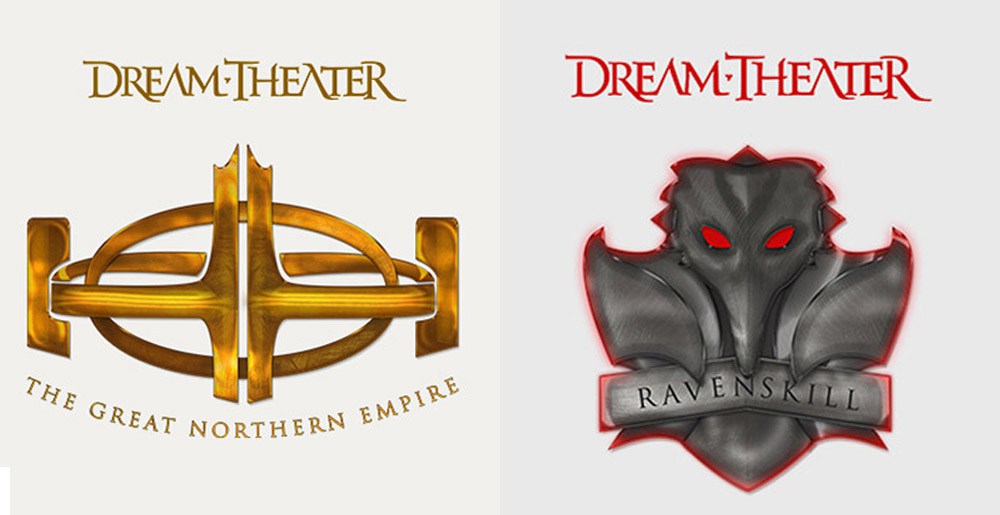 (Image courtesy of this source.)

Rachel: The opening buildup couldn't have been better. It immediately hooked me and made me feel like a part of the story. The transition into the second track was beautiful, it had already surpassed my already high expectations for the album. My first run through of the album gave me multiple hair-on-the-back-of-my-neck-raising experiences, something I missed with their last album. The ending of "Three Days" was an astonishing change of mood that really caught me off guard in an amazing way. The sudden brass was a really nice touch that proved that Dream Theater can do anything they want. Even that was topped by the next track which I would describe as an orchestral, marching band piece. By the end of the album, over two hours later, I wanted more. It felt just like when you're watching you're favorite movie and being so engrossed in it that you're sad when it's finally over. "The Astonishing" accomplished its goal, it's screenplay lyric sheet actually making the album more like a play than anything.

Brian: Musically, Dream Theater has never been stronger. They're backed by a full orchestra and chorus. The sound is full and alive. The dynamic highs and lows of the album are remark and add to the stellar pacing of the album. The album really is great, but not spotless. A complaint is that James LeBrie voices all the roles, so sometimes it may be difficult to keep track. Also. LeBrie is center stage. That's not a problem, but there is a de-emphasis on solos on this album that can clearly be heard for a majority of the album.

Rachel: Dream Theater will never be a band that I play blasting with the top down in my convertible. What I love about them is their continuous story telling methods. I feel like once they stray from that, they lose touch of their unique sound, that flow between songs that prevents you from skipping or shuffling in the album. It separates them from other bands and that's what is so great about their mission. I can't wait for them to come to New York City this April and play at Radio City Music Hall, that will be one show you don't want to miss!

---
Please note that the opinions expressed in this review are the opinions of the writer alone. They do not necessarily reflect the opinions of WSOU, Seton Hall University, nor any of its affiliates.
Posted in: Album Review, Metal, WSOU Exclusive, WSOU