"Talkin' Baseball" with Matt Ambrose: Cody Bellinger's Historic Impact
Date: June 26, 2017
By: Matt Ambrose (@mambrose97)
After a week-long hiatus, "Talkin' Baseball" is back, and a lot has happened over the last two weeks. The Yankees and Red Sox are butting heads in the AL East, the Astros are banged up, and the defending champion Chicago Cubs are still trying to find their groove.
Speaking of finding their groove, a certain rookie has done exactly that as of late. And no, his name is not Aaron Judge.
Los Angeles Dodgers first baseman/outfielder Cody Bellinger has been tearing the cover off the ball this season. Bellinger didn't make his big league debut until April 25th, and it didn't take him long to get acclimated to major league pitching. In just his fifth game, Bellinger hit his first two major league home runs against the Philadelphia Phillies. The thing is, he was just getting started.
In the month of May, Bellinger hit nine homers with 27 RBI's in 106 at-bats. Nice numbers, obviously, but they pale in comparison to his production in June.
Bellinger hit two home runs on Sunday against the Colorado Rockies, bringing his monthly total to 11 and his season total to 24. In June, he has also racked up 22 RBI's to go along with a .289/.355/.783 slash line. Simply put, this dude has been unbelievable.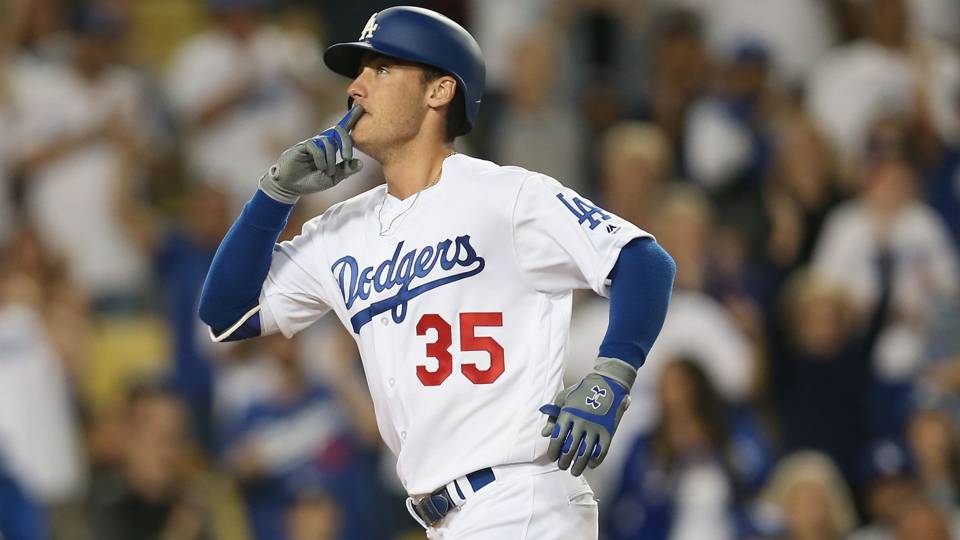 Today was Bellinger's sixth multi-homer game this year, the most in the majors. Bellinger's 24 home runs is a National League rookie record for home runs before the All-Star break.
Let's look a little close at this stat. 24 home runs before the All-Star break. The only players to hit more? Aaron Judge, Jose Abreu, Mark McGwire. Where does Bellinger separate himself in this esteemed group of sluggers? How many games it took him to get here.
McGwire hit a whopping 33 home runs before the All-Star break in his 1987 rookie campaign with the Oakland Athletics. However, it took him 65 games to get to 24 home runs. For Judge and Abreu, it took them each 67 games to reach the 24 home run mark. For Bellinger, it took him just 57 games.
To take it even a step further, consider the fact that McGwire had 53 at-bats the season prior to his true rookie campaign. Same went for Judge, who had 84 at-bats in 2016 before this season. Jose Abreu was a star in Cuba before defecting.
Cody Bellinger had never set foot in a major league batter's box before this season.
Not once. And he still is on a home run pace better than these rookie phenoms from the past. Bellinger is the real deal, and he has been leading this Dodgers' offense as of late.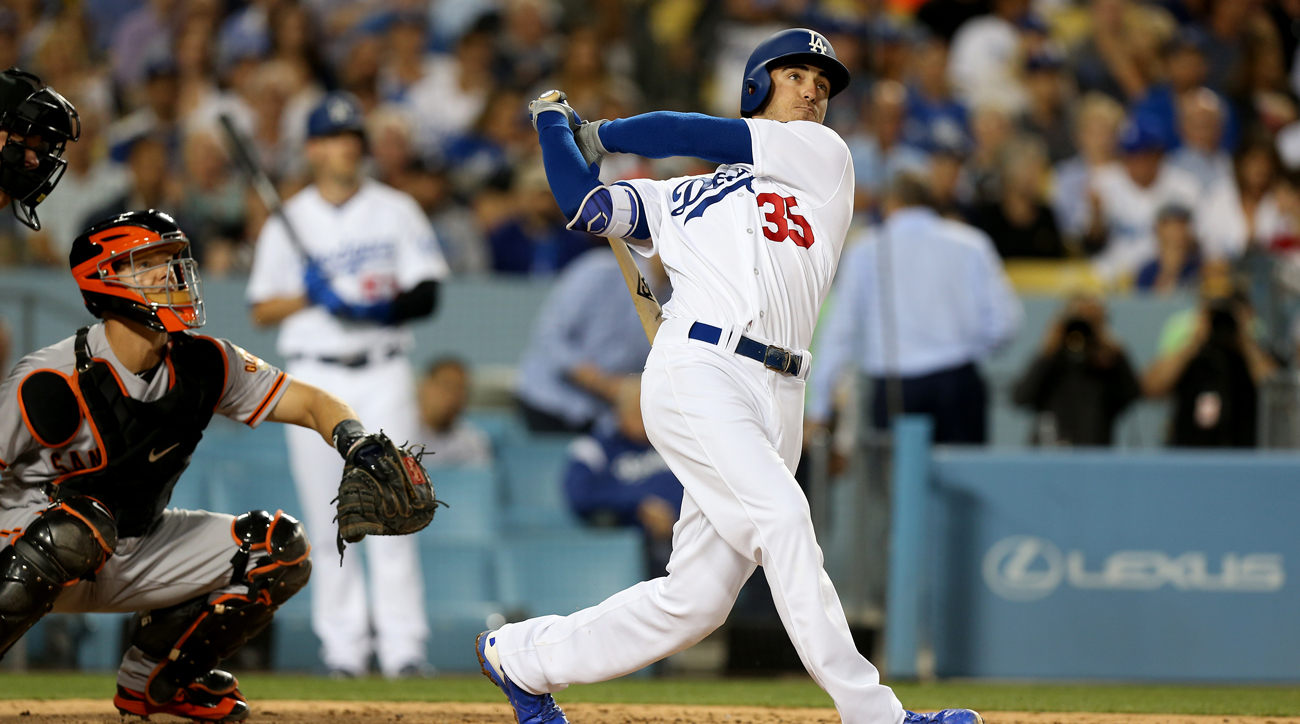 Not to mention, he is fueling the hottest team in all of baseball right now. The Dodgers have won 16 of their last 17 games, including 10 in a row. The Dodgers have gone from a third place team that was just 10 games over .500 to just one of the two teams in baseball so far to get to 50 wins, and in the process have also taken over first place in the NL West.
Over that span, Bellinger is hitting .328 with 12 homers and an OPS well over 1.000. His production has been a direct attributor to the Dodgers' success.
Don't believe me? At the end of play on April 24th, the day before Bellinger's call-up, the Dodgers had started the year with a disappointing 9-11 record. They had only won one series over the first three weeks of the season, that being the opening series of the year against the lowly San Diego Padres. Enter Cody Bellinger, and since his call-up, the Dodgers have the best record in the majors at 41-15.
Now, this isn't to discredit anything Aaron Judge has done this season. He has been absolutely sensational for the Yankees, and Bellinger's surge means the Rookie of the Year race in both the leagues is pretty much decided.
But the question people will be asking over the next couple days: Which rookie is having the more impressive season?
If you look at individual numbers alone, it's Judge. But if you add in the impact they have had on their team's success, the nod has to go to Cody Bellinger. His immediate production helped the Dodgers dig themselves out of an early hole to now having the best record in the National League.
After all, isn't winning the most important thing?
Matt Ambrose is a journalism major from Exeter, N.H. and an Assistant Sports Director at 89.5 FM WSOU. He can be found on Twitter @mambrose97 and can be reached by e-mail at matthew.ambrose1@student.shu.edu.
Posted in: Sports