Seton Hall Graduates Over 1300 Students
Date: May 17, 2016
By: Katie Fatzler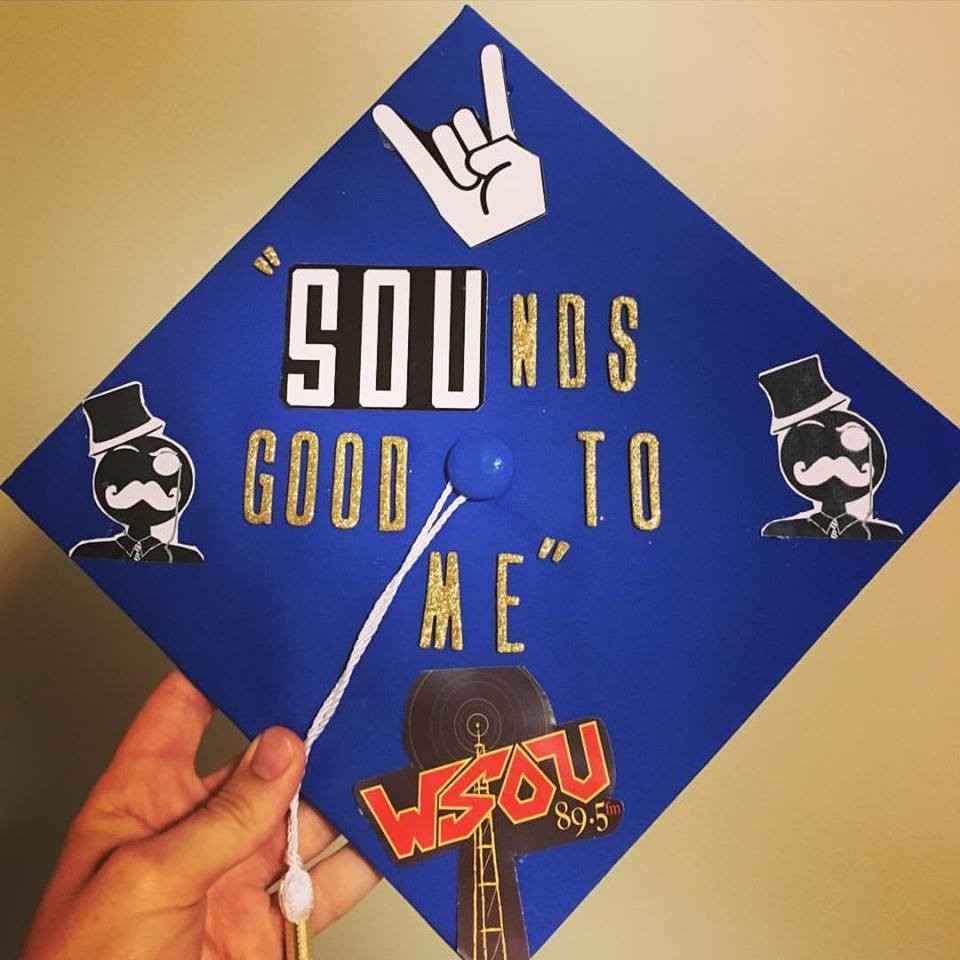 NEWARK, N.J. (May 16) – Seton Hall University celebrated its 159th baccalaureate commencement at the Prudential Center on Monday. Approximately 1,300 undergraduate students walked across the stage in front of their friends and families to accept their diplomas.
Including its graduate students, Seton Hall graduated more than 2,500 students in 2016. The graduates hailed from all over the nation, with 34 of the 50 states represented in Seton Hall's class of 2016.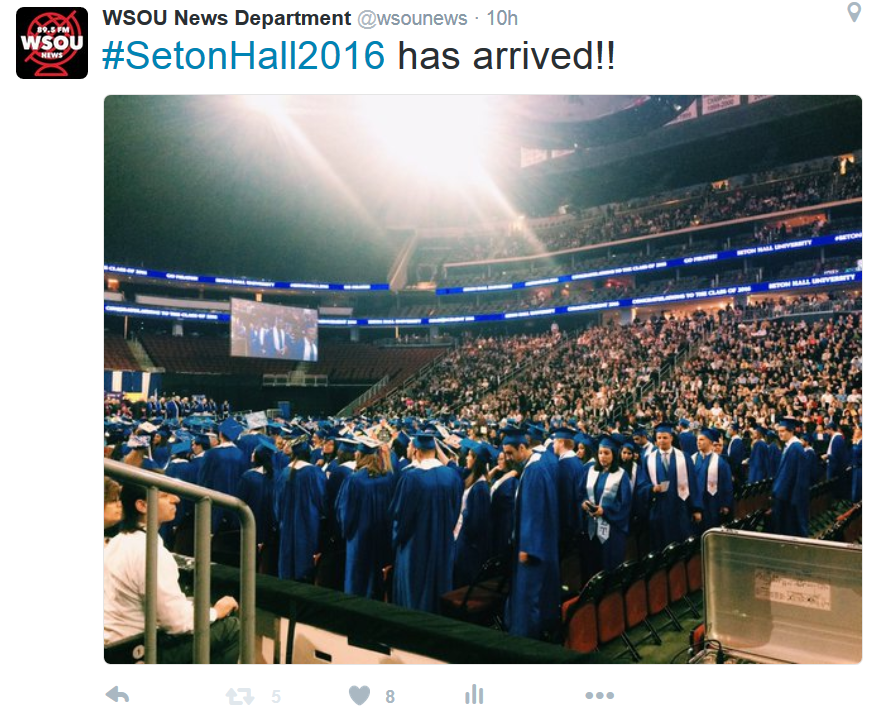 The procession began Monday morning the Essex Shillelagh Pipes and Drums, followed by the Seton Hall University ROTC Color Guard. Graduate Gabriella Markey sang the national anthem prior to the invocation by Monsignor Robert Coleman.
A large number of students wore graduation caps decorated with words of wisdom, artwork, and quotes relevant to their degrees. The graduation caps featured in this article were decorated by graduating WSOU staff.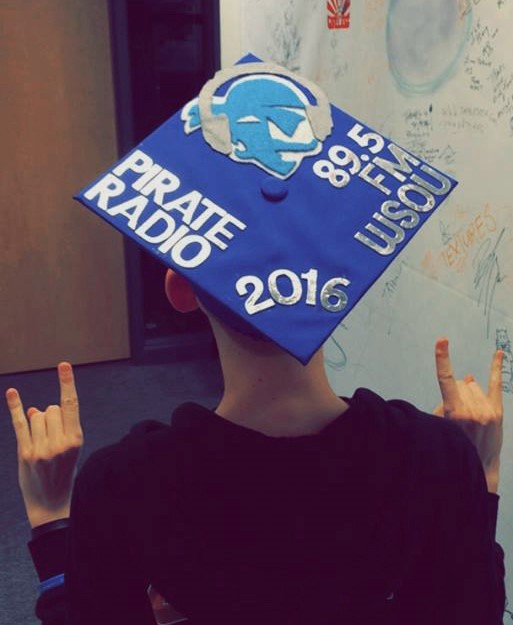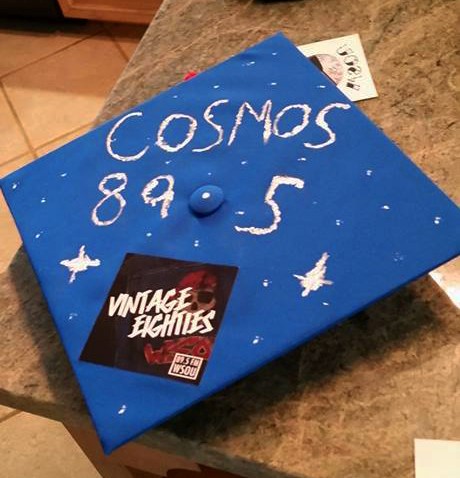 Seton Hall University has over 90 majors that fall under its seven different colleges. The College of Arts and Sciences graduated the largest class with approximately 600 students earning their degrees. More than 200 students received their degree from the Stillman School of Business, 150 from the College of Communication and the Arts, and another 75 from the School of Diplomacy and International Relations.
The College of Education and Human Service also graduated more than 200 students. Approximately 85 students graduated from the College of Nursing and a total of 18 students earned degrees from Seton Hall University's Immaculate Conception Seminary School of Theology.
Congratulations class of 2016!