Seton Hall Sweeps Butler to Remain Second in BIG EAST Standings
Date: April 22, 2018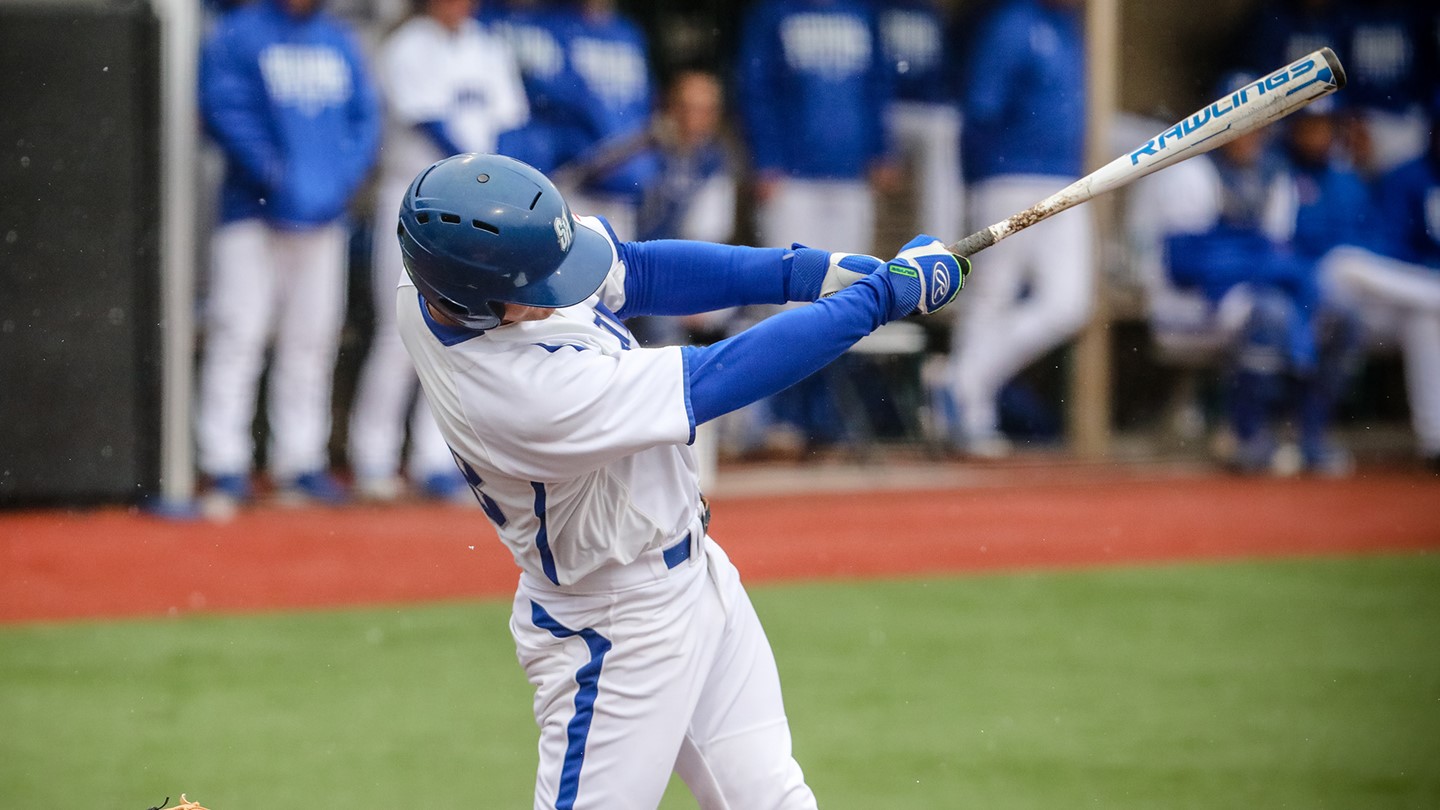 (Photo: SHU Athletics)
By: Evando Thompson
The Seton Hall baseball team claimed off a dominant road performance with 7-5 victory over the Butler Bulldogs on Sunday afternoon, securing them sole possession of second place in the BIG EAST Conference Standings. The Hall has now won four straight games on the road and boasts a 8-3 record in the month of April
The Pirates found themselves in a bit of a whole to start the game. After failing to get on base in the top of the first inning, Seton Hall gave up a Bulldog triple to right field, with the bases loaded, which drove in the game's first two runs.
After scoreless second inning from both sides, Seton Hall would find their groove with a two-run third. Freshman designated Casey Dana ignited the dugout with a leadoff double to left field and stole his way to third base on sophomore leftfielder Christian Del Castillo's at-bat. Sophomore first baseman Connor Hood drove in the first run for the Pirates thanks to a sac fly out to left field that resulted in a Butler error. Senior second baseman Rob Dadona followed that up with another sac fly to left field, enabling Hood to score and tying the game.
The game went back and forth with both teams having one run innings.
Seton Hall's three-run burst in the top of the eighth inning separated both squads. With two runners in scoring position, Casey Dana crushed a ball to left field that drove in three runs.
Dana would finish the day 2-4, with three RBIs, a double and the game-separating home run.
After pitching for two scoreless innings along with a couple of strikeouts, senior right-hander Matt Leon secured his sixth save of the season, which ties him for first place among BIG EAST players.
Seton Hall was battling to stay above .500 for much of the season, the win now moves them to a comfortable 17-14-1 as they try to build momentum as the bottom half of the season approaches.
Before hosting BIG EAST conference foe Villanova at home, up next for the Seton Hall baseball team is a nonconference home game as they take on the NJIT Highlanders on Tuesday, April 24, 3:30 p.m. at Owen T. Carroll Field.
Evando Thompson can be reached at evando.thompson@student.shu.edu.