Rise Against with Touche Amore Tour
Date: June 24, 2014
Esteemed politcal punk band Rise Against has just announced that they are to go on tour with the California native post-hardcore outfit Touche Amore. The tour will also include the up-and-coming punk outfit Radkey. The tour will be headed to the Best Buy Theater on September 26th, and the Wellmont Theatre on September 30th. 
Rise Against is slated to release their seventh studio album The Black Market on July 15th. They recently released a lyric video for their first single off that album I Don't Want to Be Here Anymore. Tim McIrath, singer of Rise Against had stated that the album is going to be much more introspective than past records. He also had stated to rocksound.tv that Touche Amore's song To Write Content off their latest album Is Survived By "really hit home" when he sat down to write the latest record. 
Tickets go on sale Friday June 27th at both www.axs.com and www.livenation.com. You can also tune into WSOU during the months of September and August to try and score yourself a pair of tickets!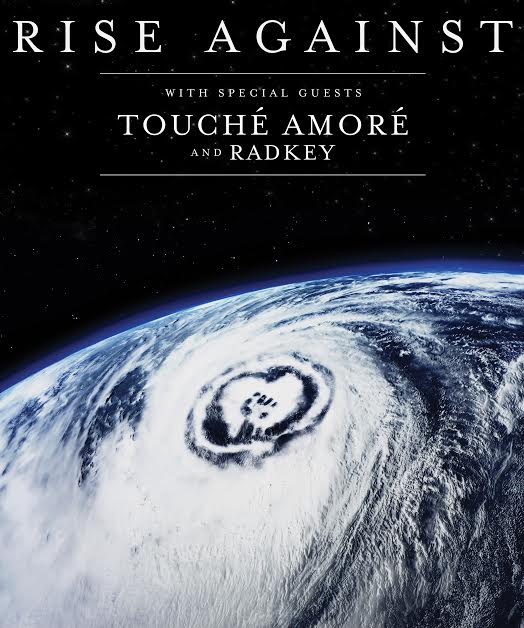 Posted in: Show Announcement, WSOU, Punk