Recap: Pirates get blowout win over Butler in Indy, 79-64
Date: January 12, 2021
By: Dylan Camp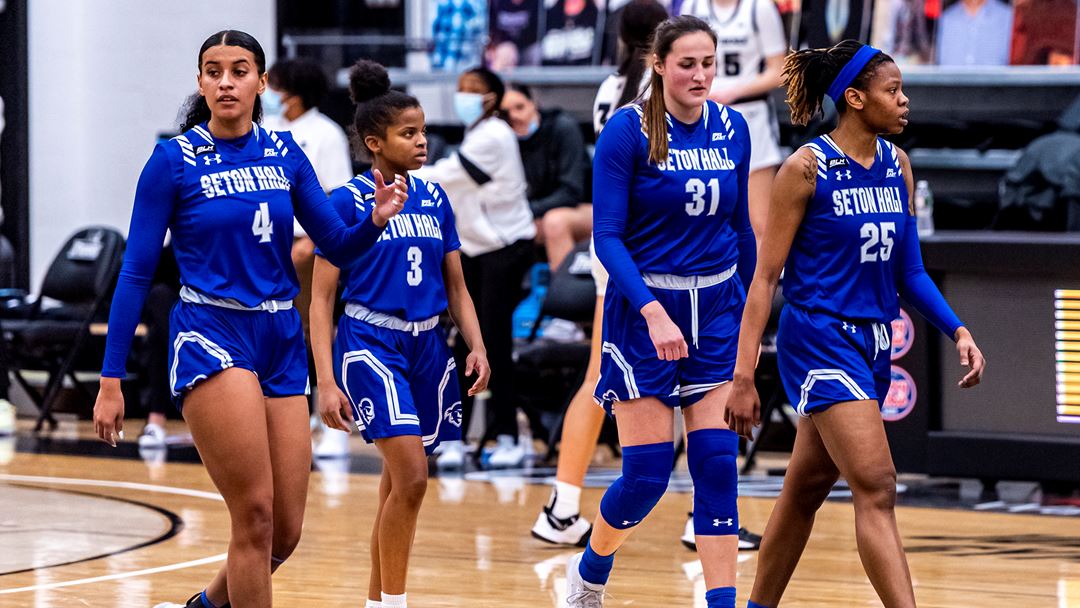 Seton Hall Athletics
Monday night Seton Hall traveled to Indianapolis and took down the Butler Bulldogs by a final score of 79-64. The shock of this game came before the action with Pirates leading lady, senior Desiree Elmore not in the starting lineup for the Pirates.
However, despite missing one of their key pieces the Pirates were still able to handle the winless Butler team pushing them to 0-7 on the season. Meanwhile the Seton Hall Pirates improve to 4-3 on the season and 2-2 in Big East play. With the absence of Elmore, the Seton Hall spread their scoring very effectively, four players in double-digit scoring for the Hall.
Here's a look at all five three-pointers in the first half by Andra Espinoza-Hunter...#HALLin pic.twitter.com/3Y2TOwrI5l

— Seton Hall Women's Basketball (@SHUWBB) January 11, 2021
The Pirates were largely led by Lauren Park-Lane and Andra Espinoza-Hunter. Espinoza-Hunter finished with a game-high 23 points, hitting seven three-pointers out of the eleven she took. Park-Lane had another really solid outing with 18 points and seven assists. Her prowess as a point guard helped Seton Hall more effectively spread the ball and run an effective offense. Mya Jackson also put in a big contribution in the win, she was perfect from three in the first half hitting on all three of her three-pointers and finishing with twelve points.
Lastly, Jasmine Smith also provided a nice scoring spark for the Pirates with 14 points. This game was one of the more well-rounded offensive efforts for the Pirates, especially in the second half when they were really able to pull away from a Butler team who struggles to score points.
Have a night Jasmine Smith!! Here she beats the third-quarter buzzer!!! Pirates up 22!!#HALLin pic.twitter.com/KXYCzd7SdP

— Seton Hall Women's Basketball (@SHUWBB) January 12, 2021
Although Butler's offense typically struggles to score points, they put up a season high against Seton Hall on Monday. Where Seton Hall proved their offensive capability in this one, some holes were shown on the defensive side for the Pirates. Butler had not put up more than 56 points in a game so far in their six games, but Seton Hall allowed them to score 65. A fair amount of Butler's offense came off of Seton Hall's dozen turnovers in the game.
Turnovers and defense alike are definitely focus areas for the Pirates moving forward with their Big East Schedule ramping up and a visit to Storrs, Conn. To take on No. 2 UConn on Wednesday evening.
Dylan Camp can be reached at dylan.camp@student.shu.edu.
Posted in: Sports, Women's Basketball