Recap: Pirates get blown out by No. 7 Creighton, 89-53
Date: January 7, 2021
By: Ryan Johnston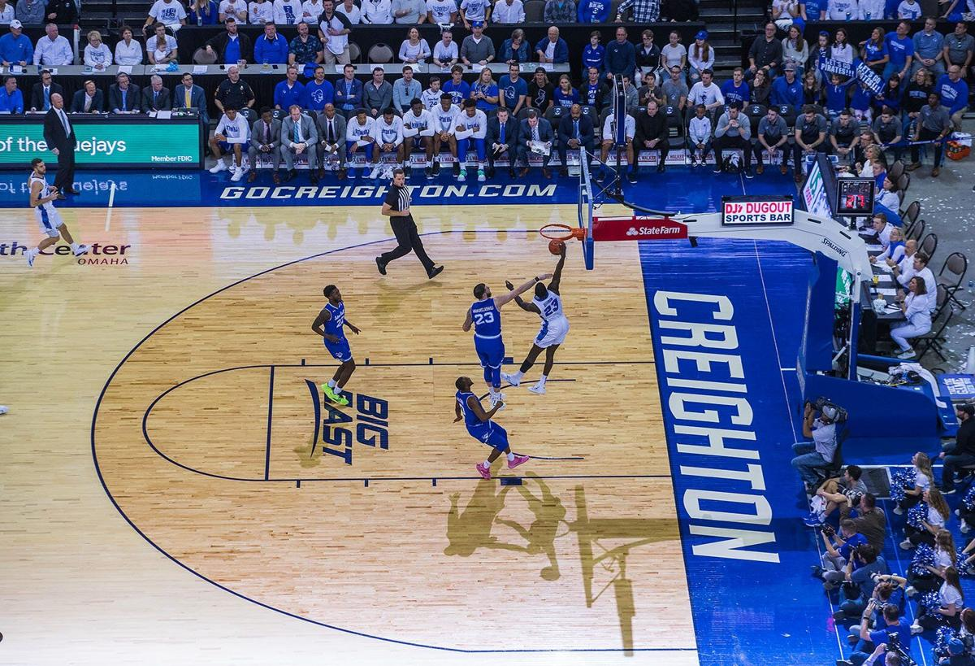 Z Long/The World Herald
Despite Seton Hall's coming to the CHI Health Center with some momentum, winning three straight games, it did little to quell Creighton. The Pirates fell to the Bluejays 89-53, the Pirates' worst loss of the year so far.
The problems started out early for the Pirates. Creighton opened up the game with a 17-4 run, hitting all of their first seven shots. The Pirates appeared to be caught on the back foot, hitting only one out of their first five field goals.
However, Seton Hall stuck around, playing dogged defense at times and forcing the Bluejays to play physical basketball. The Pirates forced 16 fouls out of the Bluejays as a whole. By halftime, the lead was only 11 points, with Seton Hall trailing 37-26. Early in the second half, the Pirates also kept it within reach, only trailing by around 20 points eight minutes through. However, turnovers limited their comeback potential. Turnovers from Myles Cale and Tyrese Samuel both killed the momentum when the Pirates looked to have a chance at a comeback.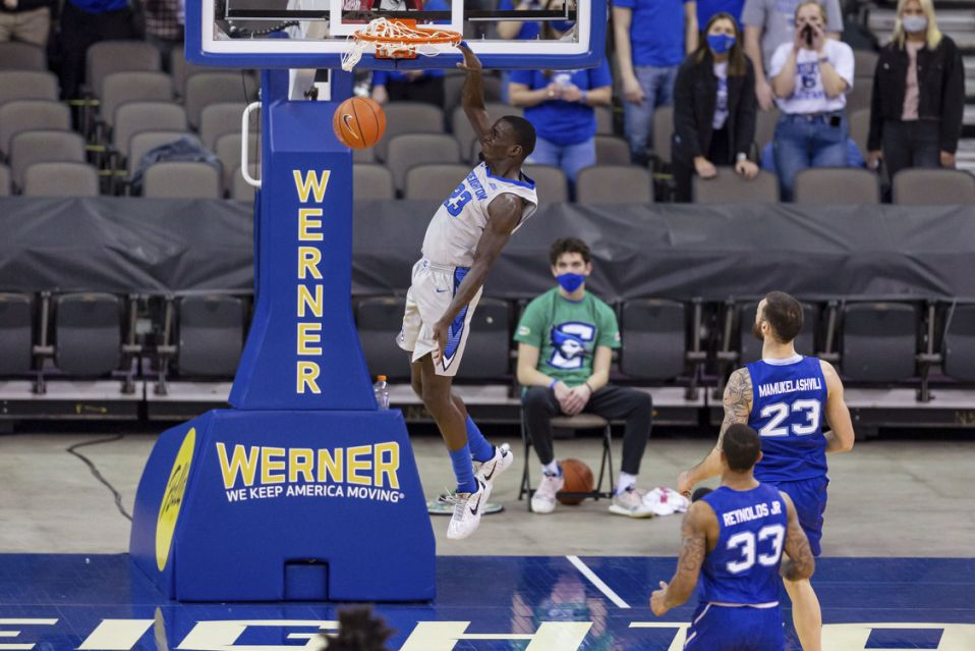 John Peterson/AP
Creighton quickly opened up the lead, widening the gap to 30 points with just under eight minutes left on the clock. From then on, the benches began to empty as the game winded down. The Pirates really struggled at putting the ball into the basket tonight. They only shot 33% from the field and 16% from three-point range.
Compounding their problems was their turnovers. The Pirates gave away the ball 17 times on the evening. Shavar Reynolds had a particularly rough night. Despite having one of the best assist-turnover ratios in the Big East, Reynolds only had one assist with five turnovers. Sandro Mamukelashvili and Jared Rhoden were the only Pirates to finish in double figures, scoring 14 and 10 points, respectively.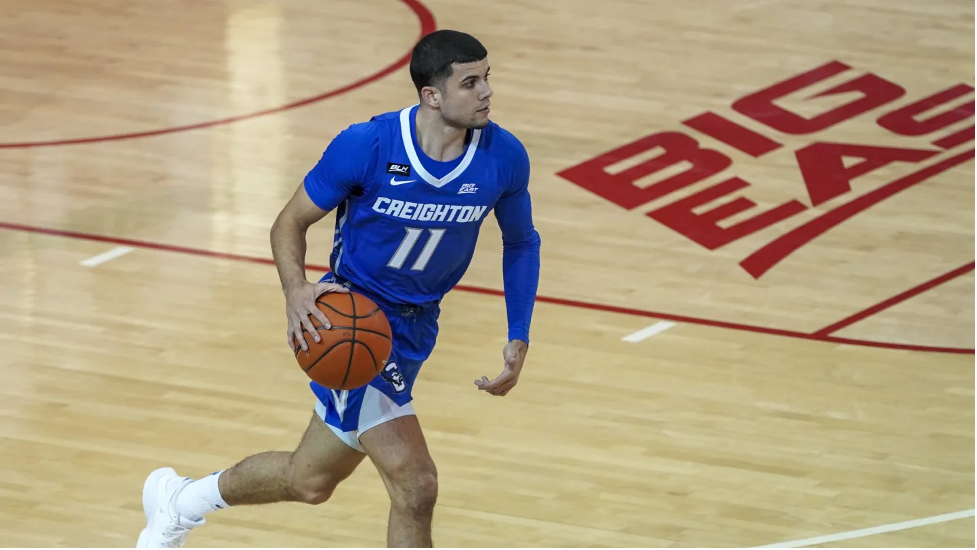 Porter Binks/Getty Images
Creighton, on the other hand, played a great game of basketball. The Bluejays shot almost 60% from the field and 55% from three-point range. Quite literally, everyone ate for Creighton; 11 players got on the scoresheet. They also did a much better job at limiting turnovers, giving the ball away just 13 times for the game. Damien Jefferson had a particularly good game, netting 16 points in the first half.
Looking forward for Seton Hall, their next game comes against the struggling DePaul Blue Demons at the Sullivan Athletic Center. It will be a must-win game for the Pirates as they look to regain some momentum. They're coming up to a tough part of their schedule, playing Xavier, Creighton again, and Villanova twice in their next five games. Be sure to tune into 89.5 FM WSOU this Saturday at 2:00 p.m. to hear Heaven Hill and Jorie Mickens on the call.
Ryan Johnston can be reached at ryan.johnston@student.shu.edu.
Posted in: Men's Basketball, Sports, WSOU