Propeller Festival 2016: In Review
Date: May 30, 2016
By Michael Maldonado
HOBOKEN, N.J. (May 29, 2016) – The Propeller Festival took place on Friday, May 20, 2016 on Pier A, showcasing northeast innovators.

The students at Stevens Institute of Technology designed a virtual landscape. Stevens Immersive Audio Sound Chamber used Oculus Rift, one of the premiere virtual reality headsets currently available to the mass market, to immerse users into the experience.

Eager to finally experience this product myself, when it was finally my turn, I found myself in a forest where I could turn in any direction I wanted and had a full 360 degree view. The sounds from the headset made the experience even more realistic, as I could hear running water as I passed a creek. 

If this world, developed by students, could be this realistic, I cannot imagine how incredible a virtual reality experience would be in a world designed by a company that specializes in VR.

Virtual Reality is a medium that is still in its infancy and it will probably take another 10-20 years before it becomes something that is considered the norm. It quickly became clear to me though that this is not a fad and virtual reality will only intensify consumption of digital media.

Companies in various industries will work feverishly to provide their product or service offerings through VR.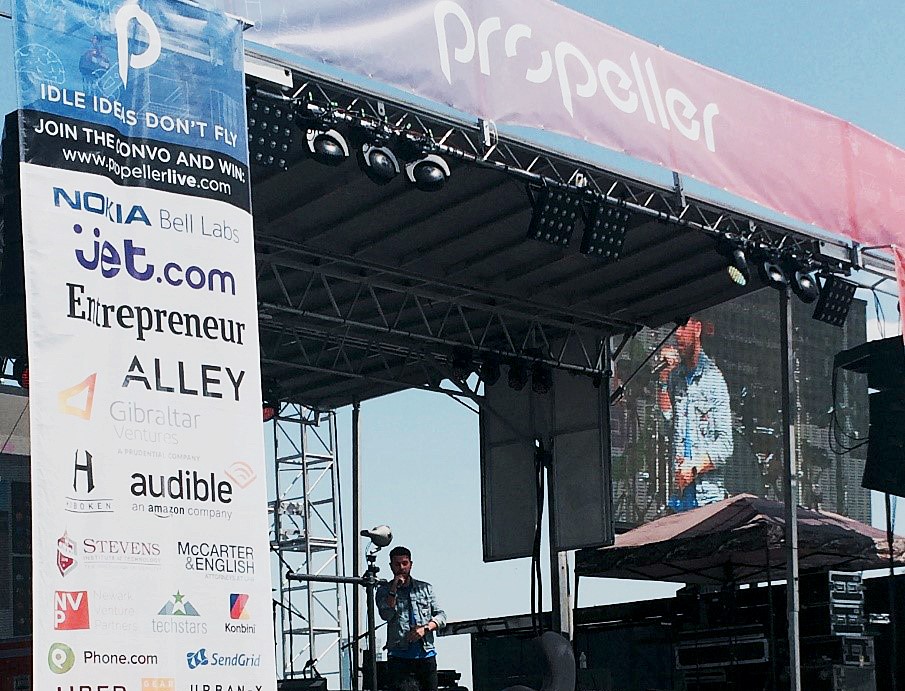 Gerard Adams, Co-Founder of Elite Daily, shares his personal story on achieving success.

The other factor of the festival that stood out the most was that every person in attendance had full access to all guest speakers. Throughout the day, prominent entrepreneurs and members of the technology industry spoke on one of two stages that were placed at each end of the outdoor venue.

There were also interview panels with individual or multiple guests and a moderator. This aspect of the event was invaluable as I was able to listen in on any speech being given throughout the day.

There was no reserved seating at the event, making it available for attendees to choose at their comfort. I was able to listen to the stories of prominent leaders such as Gerard Adams, co-founder of Elite Daily, who shared his personal journey of reaching success through perseverance, taking action when faced with opportunity, and the importance of listening to his gut.
Although there were many important leaders in tech and entrepreneurship at this event, the overall environment was one that was largely informal, as the structure of the day was not too strict and attendees were free to roam through different exhibits whenever they pleased.

It was clear to me that these types of events are a tremendous benefit to the community because of the collaboration that takes place when various members of the community are brought together and are able to share ideas and learn from one another. The three hallmarks of the Propeller Festival are "Inspiration, Education, and Fun" and there is no doubt that the event lived up to its promise to deliver on all three.