Preview: Nuggets-Lakers WCF
Date: September 18, 2020
By: Ryan Henry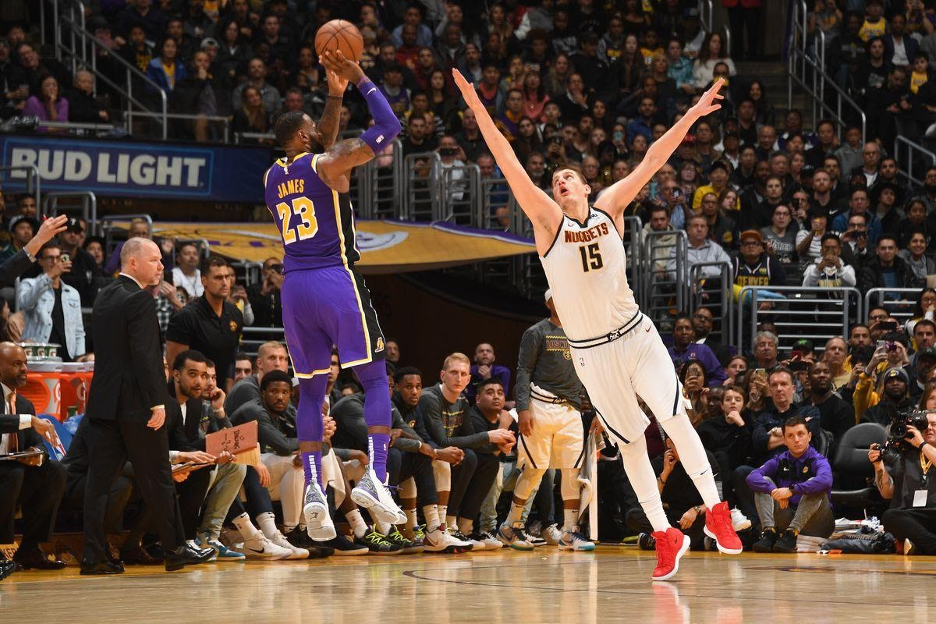 Andrew D. Bernstein/NBAE via Getty Images
After a very exciting Western Conference Semifinals between the Los Angeles Clippers and Denver Nuggets, the Western Conference Finals are set, with the Denver Nuggets going up against the Los Angeles Lakers. These are two teams who have taken two completely different paths to get here, but congrats to both of them for making it this far.
Let's start with the Lakers. After a very disappointing 2019 regular season which saw superstar LeBron James and the Lakers miss the playoffs entirely, the team completely overhauled their team. They traded a collection of young assets to the New Orleans Pelicans for superstar big man Anthony Davis, replaced Luke Walton with ex-Indiana Pacers coach Frank Vogel, and President of Basketball Operations Magic Johnson stepped down from his position.
These changes led to the Lakers earning the number 1 seed in the Western Conference with a record of 52-19, easily beating both the Portland Trail Blazers and Houston Rockets in five games to make the conference finals. What can be said about LeBron James that already hasn't been said before? He's one of the greatest players in NBA history and somehow, he's gotten better as he's aged. He's the best player in the league at age 35 coming off a season of 25.3 point-per-game, a league best 10.2 assists-per-game, and 7.8 rebounds-per-game on 49% shooting. In the playoffs, he's been playing even better, averaging 26.6 point-per-game, 8.8 assists-per-game, and 10.3 rebounds-per-game on 55% shooting during the first two rounds.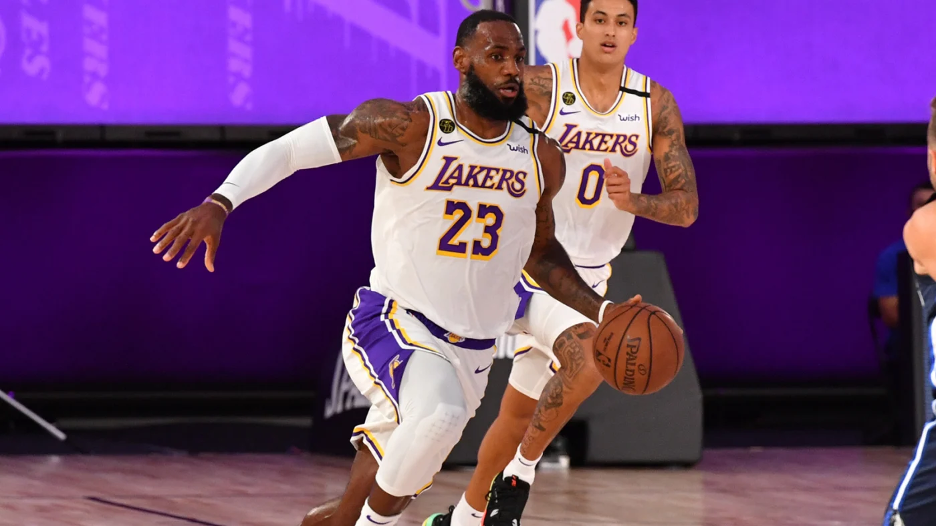 Jesse D. Garrabrant/NBAE via Getty Images
To complement James has been someone equally as great this season: Davis. Davis continued his dominant play from New Orleans, averaging 26.1 points-per-game, 3.2 assists-per-game, 9.3 rebounds-per-game, and 2.3 blocks-per-game, shooting 50% from the field. Davis has also stepped up his play in the playoffs, averaging 27.6 points-per-game, 4.1 assists-per-game, 10.9 rebounds-per-game, and 1.5 blocks-per-game, shooting a ridiculous 59% from the floor.
As dominant the Lakers have been, there are two big concerns heading into this series: their three-point shooting and consistent scoring from anyone besides James and Davis. In a three-point dominant league, the Lakers have really struggled to be consistent beyond the arc. During the regular season, the Lakers ranked 21st in the NBA in 3PT% at 34.9%, and in the playoffs, it hasn't gotten much better. So far, they are shooting 35.9% from three, the 11th best in the playoffs and about 4% worse than the Nuggets who are shooting 39.1%.
If the Clippers series versus the Nuggets taught us anything, it's that you need more than your two stars consistently scoring. James should set up his teammates better than Kawhi Leonard or Paul George did, but the Lakers' scoring output has been reliant on their two superstars.
Before the playoffs started, James said, "In order for us to win a championship, he [Kyle Kuzma] has to be our third best player."
Kuzma really hasn't been that for the Lakers. He's only averaging 11 points-per-game in the playoffs. If the Lakers want to win, they need him to play better.
LeBron on Kuz: "In order for us to win a championship he has to be our third best player." He added that if LeBron or AD doesn't have it going, Kuz has to be the second best player.

— Mike Trudell (@LakersReporter) August 11, 2020
Going into this season and even the bubble, not many fans expected the Nuggets to be in the Western Conference Finals, but they have defied the odds not once, but twice by coming back down 3-1 to beat the Utah Jazz in the first round and the heavily favored Clippers in the second round. Give credit to head coach Mike Malone who has built a great culture in Denver that has allowed this team to exceed expectations and play beyond their talent level.
Heading the Nuggets is Nikola Jokic, who has been defying the center position since he has entered the league. Not only is he a great all-around scorer, he has an excellent ability to handle the ball for a seven-footer and is the best passing big man in NBA history, averaging 7.2 assists-per-game over the past two seasons. Jokic has been paving the way for this "positionless" basketball that will define the future of the sport.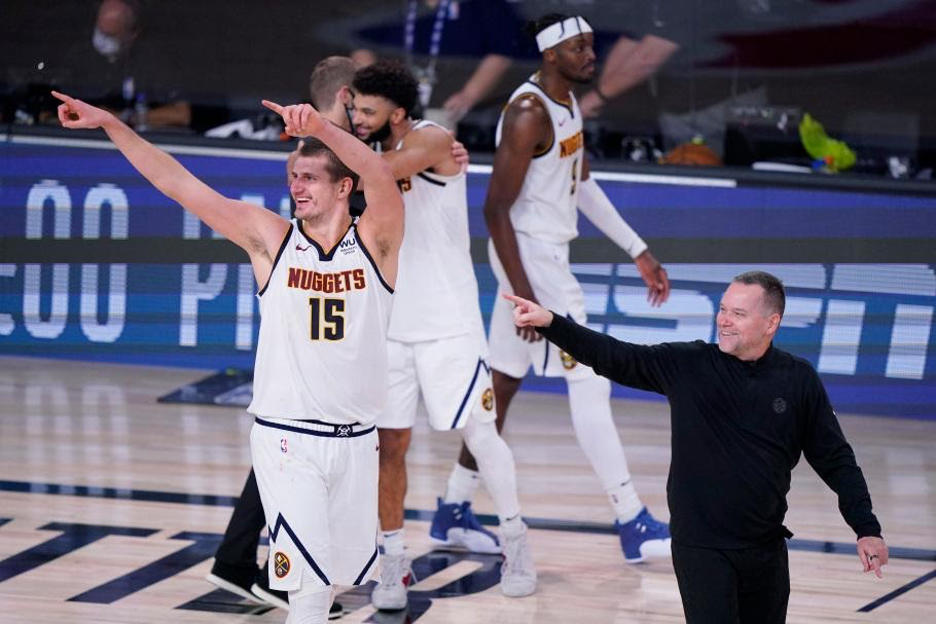 Mark J. Terrill/Associated Press
Alongside Jokic is Jamal Murray. Murray was a hyped prospect coming out of Kentucky, but for the past few seasons, there were glimpses of greatness, but he was never consistent. In the playoffs, he has been a completely different player, giving Denver that shot creator they've needed. Throughout the first two rounds, he's averaging 27 points and 6.5 assists on 50/49/91 shooting splits, hitting clutch shots in the process for this Nuggets team.
For Denver, the biggest weakness has been defense. Their two stars, Jokic and Murray, aren't good defenders, and this team doesn't have a great lockdown defender. Jerami Grant is their best defender, but he can't consistently contain a team's best player. It's going to be a challenge stopping James and Davis, but credit should be given to the Nuggets as they did a great job defending Leonard and George when it mattered most.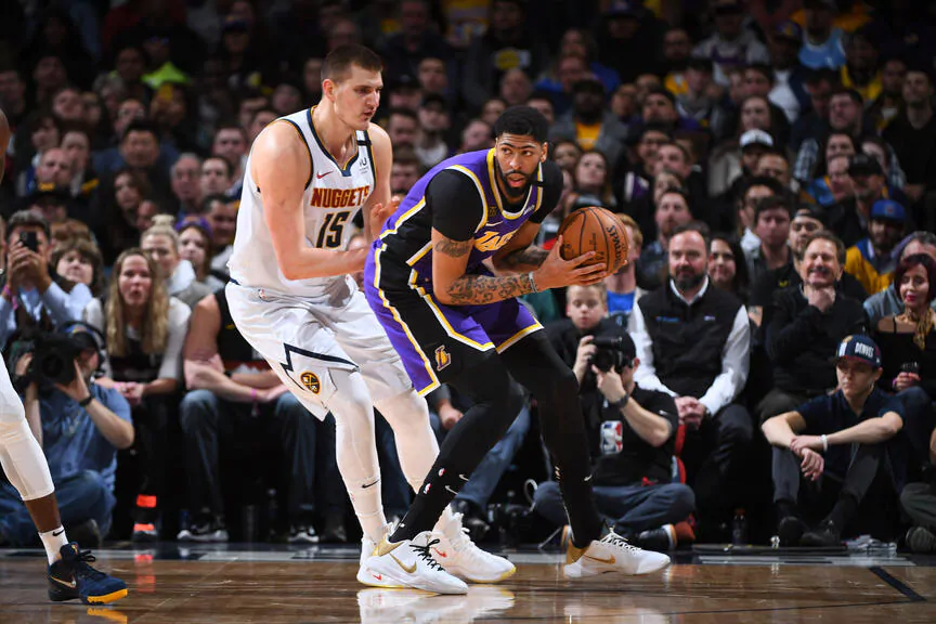 Garrett Ellwood/NBAE via Getty Images
This series should be exciting, but I have the Lakers beating the Nuggets in six games. For one, the Nuggets don't have a real solution for stopping James and Davis and they are probably going to run out of gas. Coming back 3-1 is mentally and physically draining. Compared to the Lakers who have essentially coasted through their first two series, the Nuggets won't have the stamina to keep up with the best team in the league.
Ryan Henry can be reached at ryan.henry@student.shu.edu.