Preview: 2020 Stanley Cup Finals
Date: September 19, 2020
By: John Makuch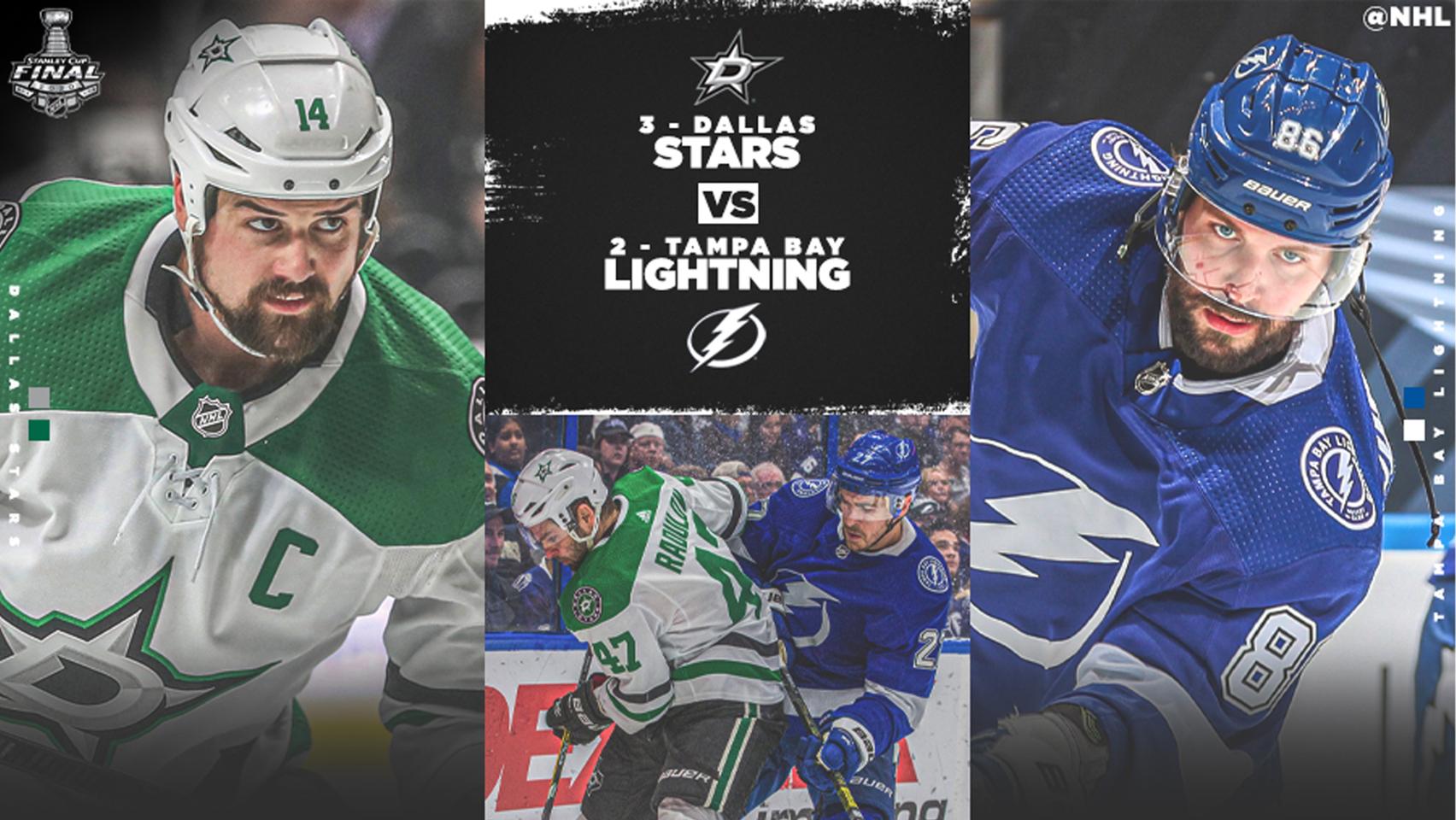 NHL.com
The Stanley Cup Finals have finally arrived, after troubling times where many thought the season was done, we have finally made it to the final round of the postseason. The Dallas Stars will be taking on the Tampa Bay Lightning in a best of 7 series to see who will lift Lord Stanley's Cup.
The Lightning will be looking to win the Stanley Cup for the first time since 2004 when they defeated the Calgary Flames. While the Stars seek to take their second title in franchise history as well, and the first since 1999, a series where their game-winning goal against the Buffalo Sabres was highly controversial, so this could be an opportunity to win their first Stanley Cup without any controversy attached to it.
In the bubble, Tampa Bay defeated Columbus and Boston in five games in the first and second rounds, respectively, and on Thursday night the Lightning took down the New York Islanders in six games after a hard-fought overtime victory. Dallas struggled a bit more to get to this point, but they played well in their first-round series against Calgary winning in six, but almost botched a 3-1 lead to the Avalanche in the second round. They were able to take the series in six.  In the Western Conference Finals, they were able to finish the job this time after gaining a 3-1 lead against Vegas and made quick work of them in five games.
The Lightning are one of the faster teams in the league and led the league in goals during the regular season, while the Stars have been a team that is great at controlling the pace of their games. However, the goal scoring has started to click for Dallas as they have scored 62 goals to the Lightning's 59 in the postseason.
I'M IN THE BUBBLE, BABY!

— The Stanley Cup (@StanleyCup) September 19, 2020
No NHL team is a championship contender without stellar play from their goaltenders, and both teams have seen exactly that. Dallas has seen great play from Anton Khudobin replacing Ben Bishop. Khudobin maintains a .920 GAA (Goals against average) with a .920 save percentage and has done what the Stars have needed to get to this point. Tampa Bay has the netminder advantage with Andrei Vasilevskiy, the three-time Allstar and 2019 Vezina Trophy winner has been a brick wall for Tampa Bay, maintaining a 1.82 GAA and a .931 save percentage.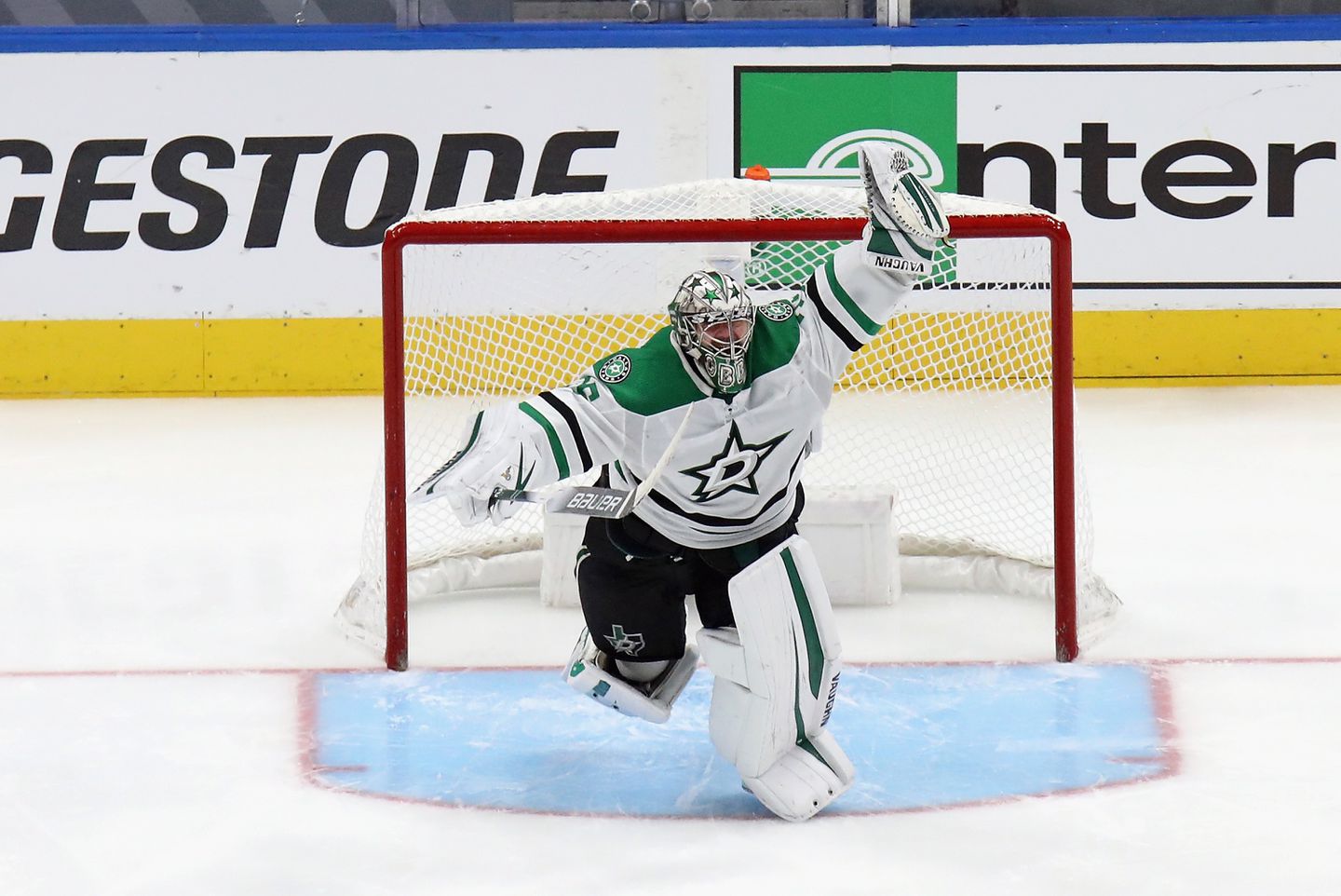 Bruce Bennet/Getty Images
Khudobin will most likely have to match strong performances in one of the best goalies in the NHL and could prove himself to be in that class after this series is said and done. In terms of who will be scoring the goals, both teams have stars on the ice that can do just that. Dallas has been led by Miro Heiskanen with 22 total postseason points setting up scoring chances for teammates such as left winger Jamie Benn, and right-winger Alexander Radulov who both have eight postseason goals, alongside Denis Gurianov and star free agent from the San Jose Sharks Joe Pavelski both scoring nine goals so far.
Tampa Bay is led by superstar Nikita Kucherov who has delivered yet another amazing postseason performance with 26 total points in the postseason. Center Brayden Point is living up to the three-year $20.25 million contract extension he signed this past September with 25 points of his own. Star defenseman Victor Hedman has been providing goal-scoring, tied with Point in leading the team with nine postseason goals.
Both teams will have no trouble scoring, but with strong defenses and playoff-caliber goaltending, it will come down to which defense steps up to support their team's attack. Tampa Bay could potentially return star center and captain Steven Stamkos from injury, although this seems unlikely and he is not expected to play in Game One.
Both the Lightning and Stars have had great seasons on the defensive end both finishing top-five in fewest goals allowed. Tampa Bay relied more on their elite goaltender while Dallas' defensemen elevated their games when the goaltending had off nights. Both teams are great at controlling the pace of their games, except in opposite ways. Tampa Bay has been an elite goal-scoring team, and they quite often put their opponent away early as they did in Game One against New York in an 8-2 rout.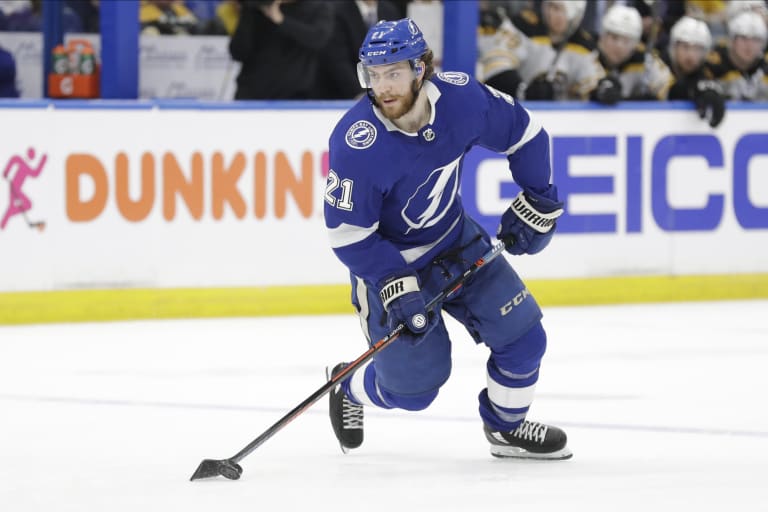 Chris O'Meara/Associated Press
Dallas is great at slowing down its opponent on the other hand, and it may prove to be difficult to slow down Tampa Bay, but they will need to do so if they want to win this series. Neither team has any real holes, so for hockey fans, this should be one of the better Stanley Cup Finals in recent memory in terms of play on the ice especially if Steven Stamkos can return.
Even without Stamkos the Lightning will be able to outpace the Stars, and the goaltending advantage is clearly in Tampa's favor, so for a prediction, I have the Lightning taking home the Stanley Cup again in six games after 16 years and plenty of playoff disappointments between then and now. Dallas will have more than a fighting chance in this series though, and if they can find a way to slow down Tampa Bay and Khudobin keeps up his performances, they will be the ones lifting the cup at the end of this series.
John Makuch can be reached at jmakuch524@gmail.com.