Pirate Spotlight: Noah Yanchulis
Date: October 9, 2017
By: Matt Ambrose
It was just last season when the Seton Hall men's swimming and diving team captured their first ever BIG EAST title.
Now, they've returned to the pool for the 2017-2018 season, with all of their impact performers back for another run at the title.
One of those returners is senior Noah Yanchulis, who came to Seton Hall back in 2014 in order to have the opportunity to compete at a high collegiate level.
"I wanted to go to a Division One school and to compete at a Division One level," Yanchulis said.
Before Seton Hall, Yanchulis was a varsity swimmer all four years at Broadneck High School in Annapolis, Maryland, where he was named swimmer of the year as a senior. Now as a Seton Hall Pirate, Yanchulis has won BIG EAST Swimmer of the Year honors each of the last two seasons, success he unselfishly attributes to his teammates helping him get better.
"There's so many people I can attribute this success to, but my teammates especially, just pushing me every day in practice," Yanchulis said. "My coaches, my parents...the list goes on and on, but my teammates absolutely above and beyond have pushed me every single day to get better."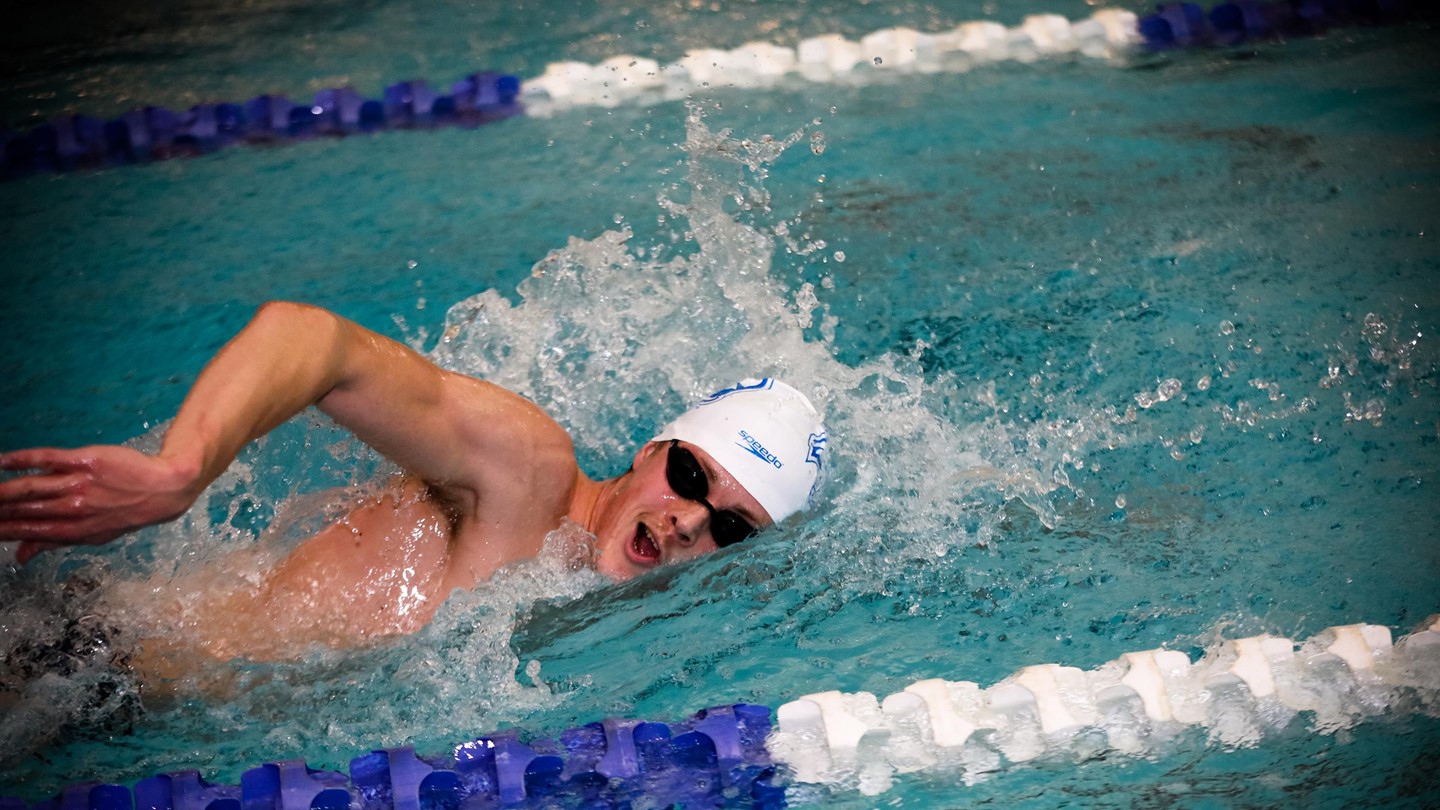 Yanchulis isn't the only guy on this team that has this unselfish mindset. It has been instilled in these swimmers and divers over the years by former Head Coach Ron Farina, and now by new Head Coach Derek Sapp, who has been with the program as an assistant in years past. This mindset is where this team finds their success.
"Each year I've been here, it's gotten more and more unselfish," Yanchulis said. "People are willing to do things for the team rather than things that will benefit themselves more."
That team mentality has paid off for Yanchulis. Along with, the back-to-back BIG EAST Swimmer of the Year awards, he had his best season in the pool as a junior last year. He took home four BIG EAST titles in 200 and 500 Free, as well as the 400 and 800 Free Relay. Yanchulis has won the 200 Freestyle BIG EAST title in each of his first three seasons at Seton Hall, and last season he did it in school record time of 1:36.77.
As far as Yanchulis' goals go for this upcoming season individually, he didn't even address those goals, a testament to his unselfishness.
"As a team, we want to go back-to-back and win another BIG EAST Championship," Yanchulis said. "Continuing to move forward and making sure that people continue to stay focused in school and also in the pool."
Unselfishness is the calling card for this Seton Hall men's swimming and diving team, and Noah Yanchulis embodies that sentiment perfectly.
Matt Ambrose is an Assistant Sports Director at 89.5 FM WSOU. He can be found on Twitter @mambrose97 and can be reached by e-mail at matthew.ambrose1@student.shu.edu.
Posted in: Sports