Pirates Pick Up Road Win Over Wake Forest
Date: November 12, 2017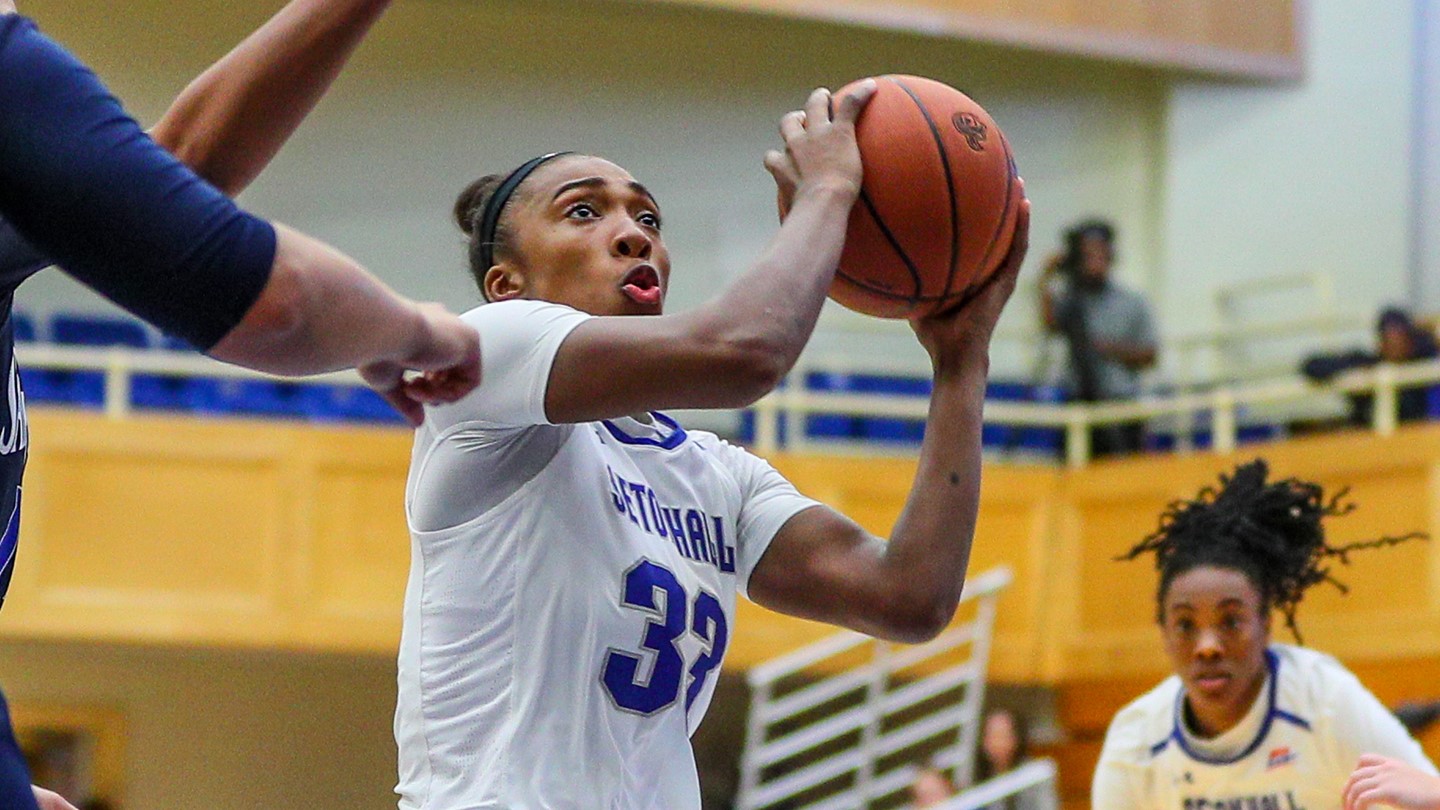 (Photo: SHU Athletics)
By Dylan Schreibman
The Seton Hall Women's basketball team picked up a critical win on the road against Wake Forest Sunday by a score of 67-57.
The visiting Pirates increased their record to 2-0 to start the season. Meanwhile, home standing Wake Forest dropped to 1-1.
The Pirates used a 10-2 run after leading by two points to close the game and force separation late. With this, Seton Hall used their defensive mentality to help with the win holding Wake Forest to only nine points in the fourth quarter.
The Pirates shot extremely well in Winston Salem converting 40.7 percent of their field goals from the floor to help pick up the victory. This included shooting 33.3 percent from behind the arc. Meanwhile, Seton Hall held Wake Forest to 16.7 percent from downtown and forced 23 turnovers.
Seton Hall was led by a terrific effort from Temple transfer Donnaizha Fountain (Roxbury, Mass.) who recorded a double-double. Fountain led all scorers with 18 points and added 13 rebounds. Taylor Brown (Paterson, N.J.) and Kaela Hilaire (Queens, N.Y.) both added 11 points.
Wake Forest was led by senior guard Amber Campbell (Charleston, S.C.) who led all Demon Deacons with 17 points from the floor. Campbell shot 6-for-13 from the floor and added two blocks. The Demon Deacons also got a great effort from Alex Sharp (Melbourne, Australia) and Tyra Whitehead (Richmond, Va.). Sharp added 13 points and nine rebounds. Meanwhile, Whitehead recorded a double-double with 12 points and 12 rebounds.
Seton Hall will put their undefeated record on the line when they welcome in-state rival Princeton to Walsh Gymnasium this Thursday, November 16. Game time is scheduled for 7 p.m.
Dylan Schreibman can be reached at dylan.schreibman@student.shu.edu.