Pirates Fall to Stony Brook
Date: May 2, 2018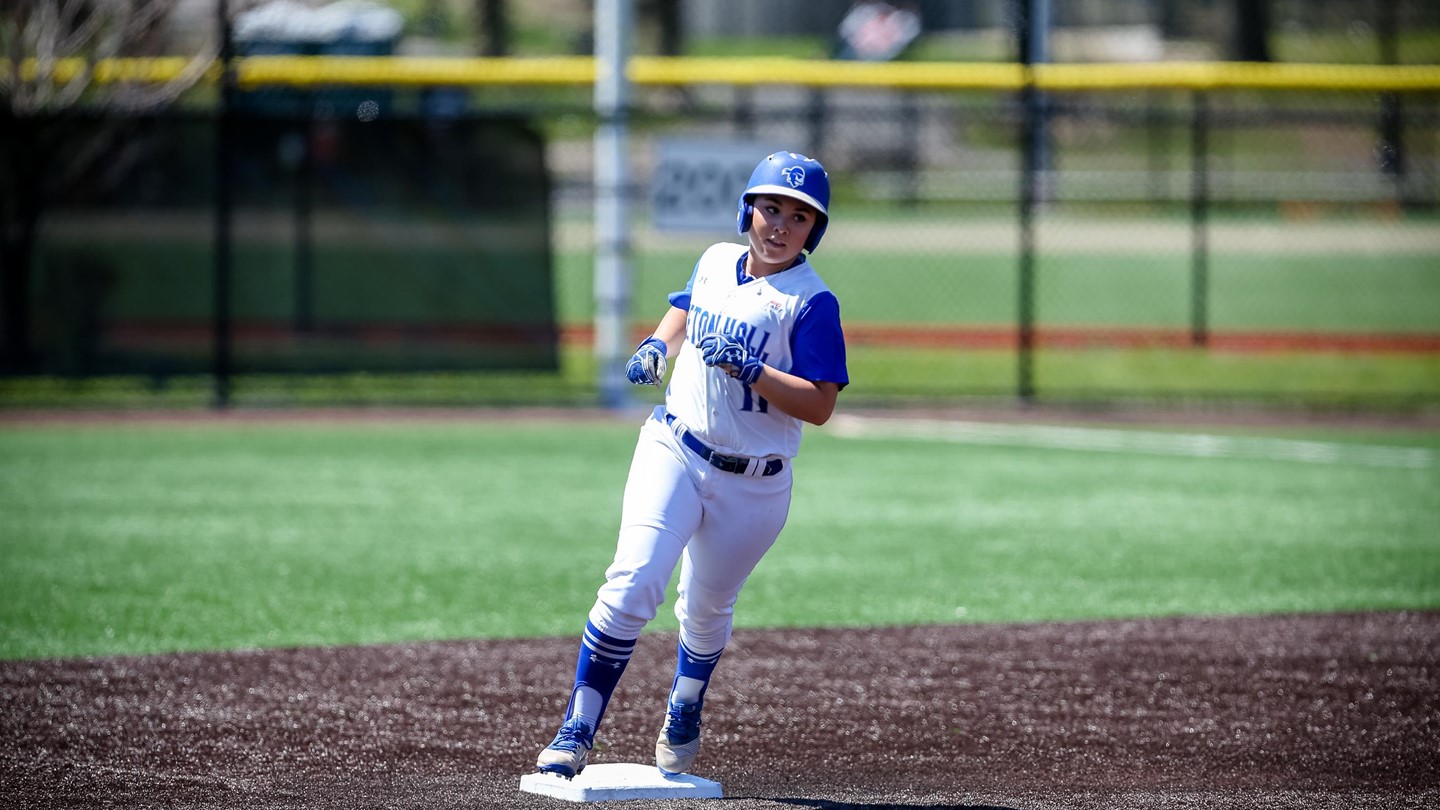 (Photo: SHU Athletics)
By: Dalton Allison
(South Orange, NJ)- A strong pitching performance from the arm of Reganne Camp was for naught, as the Pirates fell to Stony Brook 3-0 at Mike Sheppard Sr. Field.
Low offense and a pair of doubles spelled disaster for the Pirates, which has been a common theme this season in their losses. The Seawolves were able to get their offense in gear early in the game, as they were able to scratch a run on the board in the top of the first.
Camp was wild in the first, and Stony Brooke capitalized on it. After getting hit by a pitch, Melissa Rarich was able to take second and third from a ground out and wild pitch. Then, Camp struck out the Seawolves starter Lindsey Hughes on a wild pitch. This wild pitch allowed for Rarich to score from third, giving the Seawolves an early 1-0 advantage.
A Darby Pandolfo single up the middle came in the bottom of the fourth for Seton Hall, three innings after their first hit on the day by Alexis Walkden in the bottom of the first. The Pirates were unable to make anything of it, and still trailed 1-0 entering the top of the fifth.
With a runner reaching on a walk, followed by another reaching on an error, the Pirates were forced into a tough second and third with no one out jam. A single by Irene Rivera drove in the runner on third, and the following play, another Seton Hall error allowed the second run of the inning to score. After the fifth, the Pirates were trailing the Seawolves 3-0.
Yet again it was Darby Pandolfo who tried to get the rally going for the Pirates in the bottom of the seventh. She reached on a single, but that was the only success they would find. Seawolves starter Hughes finished her complete game with a Baylee Allender pop out, and a 3-0 victory over Seton Hall.
It was not the first time on the season that the offense of the Pirates failed Camp. Although she has a 7-13 record, her ERA is sitting at a quality 3.43.
Today was the sixth consecutive loss for the Pirates, and their record fell to 18-33 on the season. For their next game, the Pirates will hop on the bus and go down to Washington D.C to take on the Georgetown Hoyas in a three game series.
Dalton Allison can be reached at dalton.allison@student.shu.edu.