Pirates Fall Short on Road to Lehigh
Date: April 19, 2018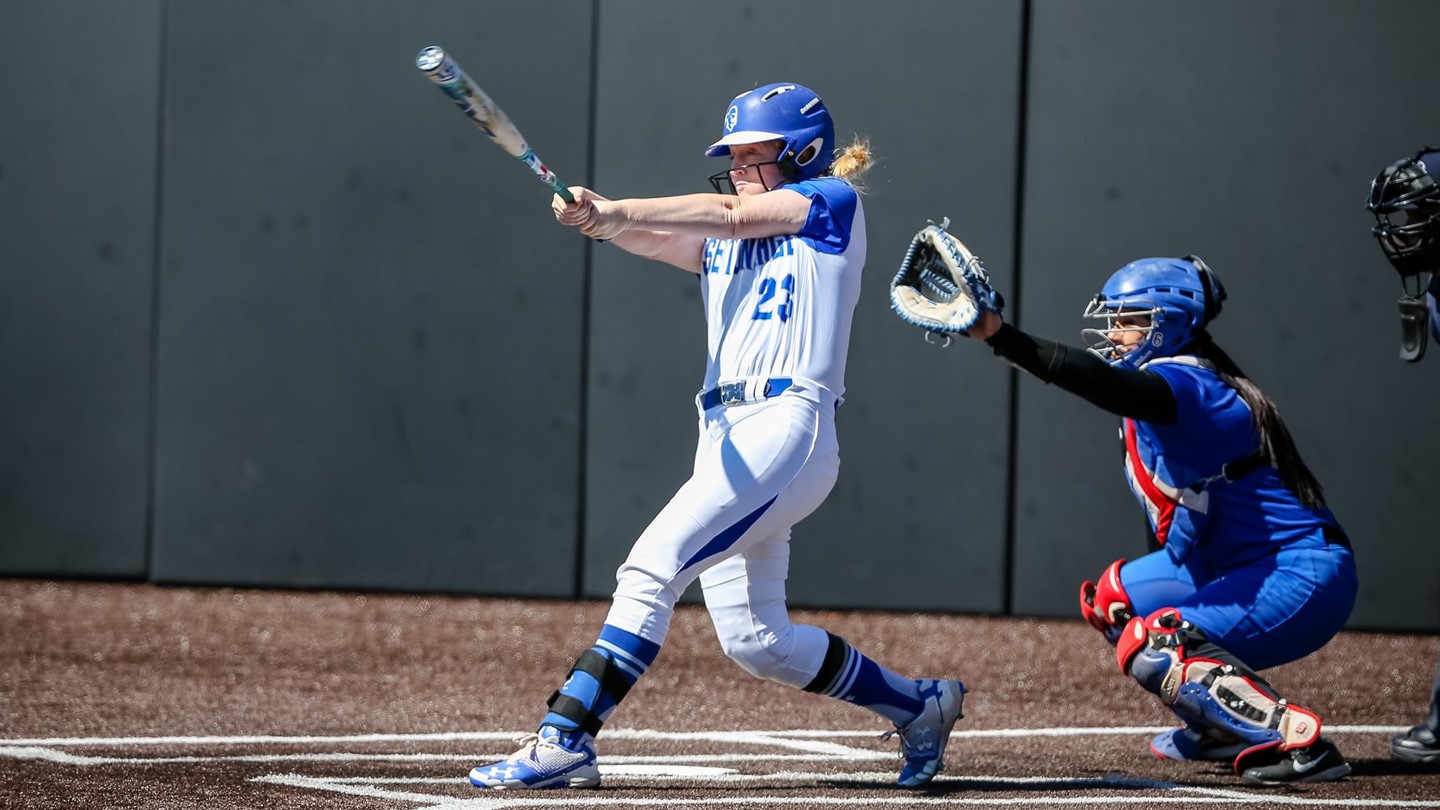 (Photo: SHU Athletics)
By: Dagen Hughes
Seton Hall fought hard down the stretch but couldn't keep the Mountain Hawks of Lehigh off of the scoreboard in the bottom of the seventh and fell 6-4 in walk-off fashion.
The first five innings in Bethlehem, Pennsylvania belonged to the Mountain Hawks, as they jumped out to the early 4-0 lead over the Pirates. The Pirates were able to find an answer in the top of the sixth inning by driving in four runs. After a pair of walks, Senior Alexis Walkden, knocked in two runs with a double in the gap. Just two batters later, Freshman Payton Beaver, smacked her third career home run to knot the score at four. Enter the final frame, all tied at four, the Pirates threatened after speedster Briana Wallace reached base with a walk, but after stealing a base was stranded. In the bottom half, the Mountain Hawks were able to get a base runner on before Carolyn Wright ended the game with a two-run walk-off home run to win it for the Mountain Hawks, 6-4.
Mo Sobel got the start for the Pirates and provided 6 solid innings of work, allowing 2 earned runs, striking out two batters, and surrendering just two walks. It was a tale of two batters for the Pirates, as Walkden and Beaver paced the Seton Hall offense with two hits apiece to go with four combined runs batted in.
The Mountain Hawks' offense was led by Lexi van Ooyen who had a pair of singles in three at bats. Carolyn Wright was the hero, knocking in two runs in the final frame of play. Parker Boyd was in the circle for Lehigh, going all seven innings with six strikeouts.
The Pirates fall to 18-26 on the year, and will look to improve that record this weekend as they take on Creighton in a crucial BIG EAST series. The first two games of the series will played on Saturday followed.
Dagen Hughes can be reached at dagen.hughes@student.shu.edu.