Pirates Dominate Saint Peter's in 11-1 Victory
Date: May 2, 2018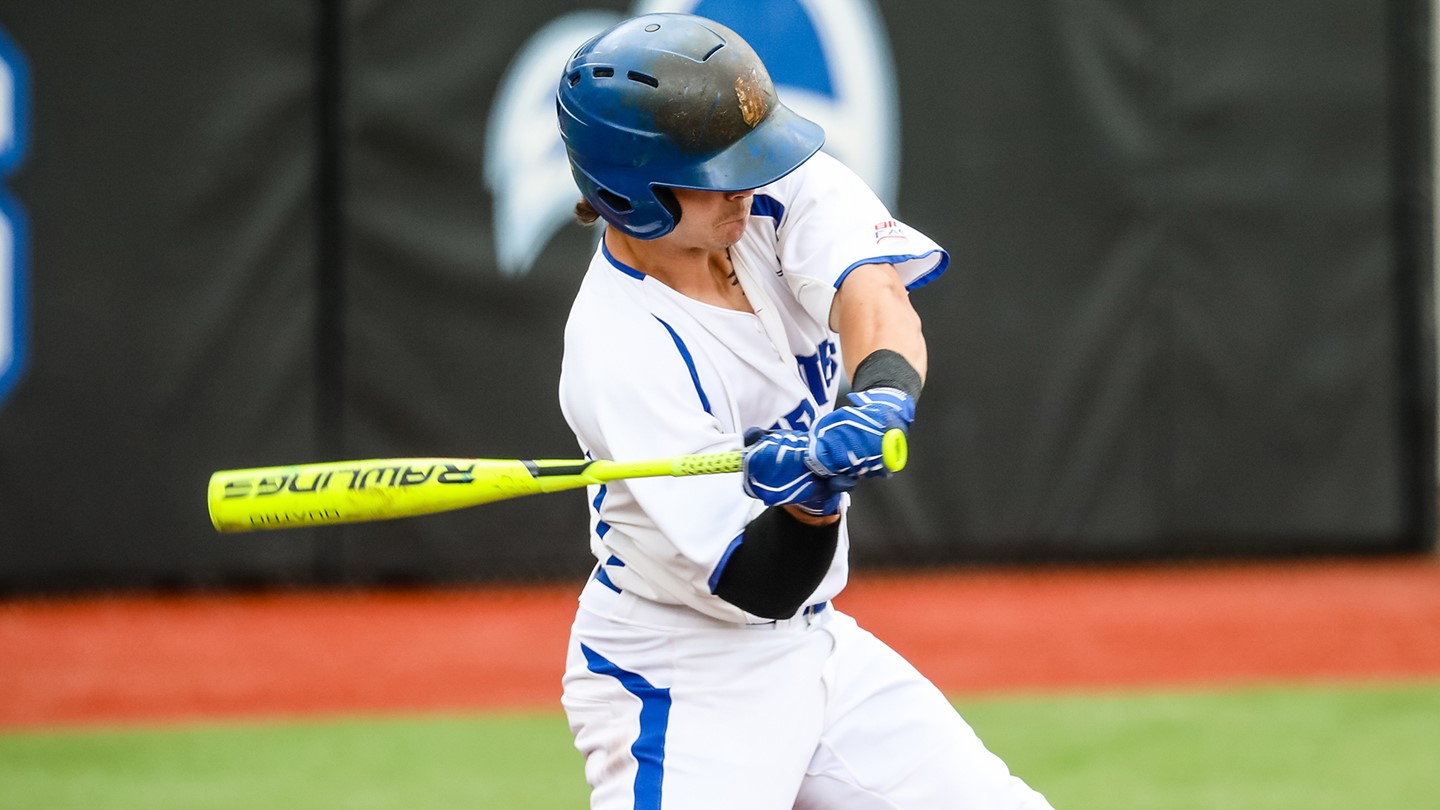 (Photo: SHU Athletics)
By: Wilnir Louis
On the first day of May, on a day with clear skies and a slight wind, the Seton Hall baseball team prevailed over the Saint Peter's Peacocks 11-1 at Owen T. Carroll field.
After a scoreless first inning for both teams, the Peacocks got on the board first with an RBI by Tom Campo. That would be the only run the Pirates give up in the nine innings.
After surrendering the first run of the game, the Pirates would answer back with three runs of their own in the bottom of the second inning. The Pirates continued to run up the score in the bottom of the third inning, as the Pirates brought in four more runs to gain a 7-1 lead by the fourth inning. In the bottom of the fourth inning, Seton Hall tallied two more runs to go up 9-1 by the time the teams entered into the fifth inning. The Pirates would not stop there, as they would get two insurance runs in the bottom of the seventh to lead 11-1, ultimately being the final score.
When asked about the success of the last two games, including the team's 11-2 victory over Villanova on Sunday, Head Coach Rob Sheppard pointed to how this has been a full team effort.
"We have success when we hit thorough as a lineup," Coach Sheppard said. "When we're able to get production from our leadoff hitter to our nine batter that's how we're going to have success."
The leadoff hitter of the day, Rob Dadona had three at-bats, and gave production, as he was able to get a hit and bring in two runs during his times at the plate. The nine batter of the day, Connor Hood, gave just as strong of a performance today. When on the mound, he went a perfect 2-2 with three runs and one RBI. Chris Villa also had a stellar performance batting, as he went 3-3 with one run and two RBIs.
Seton Hall (8-1-0 Conf., 21-15-1 Overall) will look to carry their momentum into the weekend, as they will travel to Omaha for a series against the Creighton Blue Jays (4-7 Conf. 25-13 Overall).
"If we stay consistent, we'll be ready for Creighton," Coach Sheppard said about the upcoming series.
The first game of their weekend matchup is on Friday, May 4 with first pitch being thrown at 8:30 PM.
Wilnir Louis can be reached at wilnir.louis@student.shu.edu.