NFL Week 5 games to watch
Date: October 11, 2020
By: Chris Kiely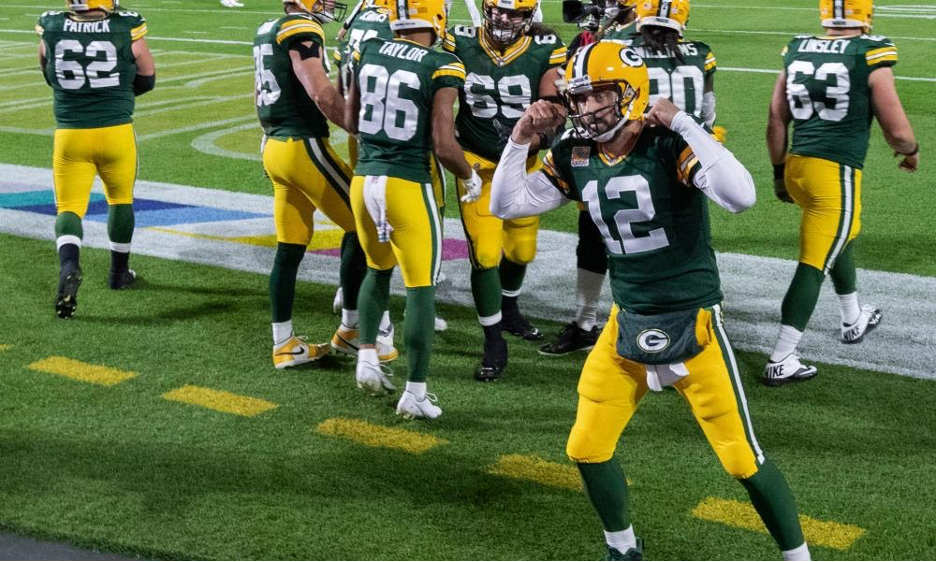 Barry Werner/USA Today Sports
The NFL season is now a quarter through. Teams are now showing whether they for real or they are frauds. In what is such a strange season, it will continue now to get stranger as the NFL is potentially having teams in the playoffs this year based on winning percentage rather than record. In addition, positive tests for multiple teams is making the NFL have to be flexible as they are moving a highly anticipated game between the 3-0 Tennessee Titans and 4-0 Buffalo Bills to Tuesday Night game. This would mark just the second time in the NFL that a game is played on a Tuesday (first time was in 1946). Also, the 2-2 New England Patriots will, for the second straight week, push back a Sunday game to Monday night due to positive tests as they will face the 1-3 Denver Broncos.
As if things could not get more difficult, the New York Jets' players and coaches were sent home after a positive test, making their game against the Arizona Cardinals look likely that it could get pushed back. As for the rest of the league's 10 games, they all seem to be going according to as planned. Some of the headlines include the 0-4 Houston Texans saying goodbye to Bill O'Brien as head coach, the NFC East could somehow potentially be worse, and season-ending injuries continuing throughout the league. With that, here are your four games to watch for in this week five.
1. Las Vegas Raiders (2-2) at Kansas City Chiefs (4-0) 1:00 PM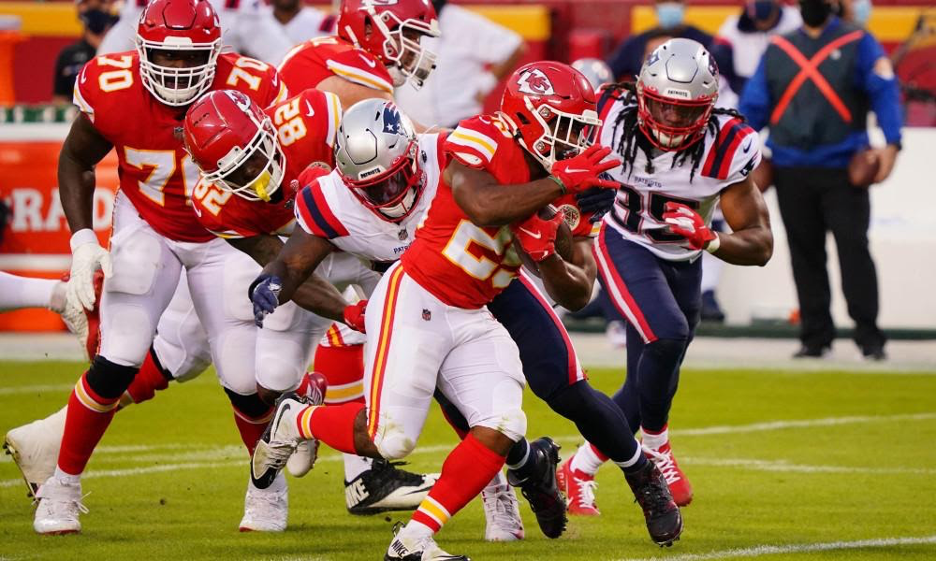 Charles Goldman/USA Today Sports
Of all teams that have played so far, the Kansas City Chiefs have undoubtedly been the best. Their home-run offense has yet to be stopped for a full 60 minutes. Even in games against the Chargers and recently the Patriots where the offense was diminished at times, their big play "get out of jail free card" got them to break through and come out victorious in both games. So far, Patrick Mahomes has quietly produced an MVP resume with 12 touchdowns, while throwing no picks and averaging 310 passing yards. What has been particularly impressive in the last two games has been their defense that was able to slow down Lamar Jackson and the Cam Newton-less Patriots.
In those two games, they forced five turnovers, six sacks, and two horrendous QBRs. A great offense with a very good defense makes the Chiefs look almost unbeatable. Next week, the Chiefs will have a highly anticipated game against the Bills.
As for the Raiders, they looked very impressive in their first two games against the Panthers and particularly against the Saints. Now they are in the heart of a five-game gauntlet of their schedule. They had frustrating losses against the Patriots and the Bills, and after they go to Kansas City, they face the Buccaneers and then the Browns. If Las Vegas wants to upset the Chiefs and not start a downward spiral, they need to limit the poorly timed penalties, not giving up the football, and not settling for field goals in the red zone.
A lot of that rest on the shoulders of Derek Carr who has given strong dependable performances so far but needs to stop fumbling which he has done four times in the last three games. Expect a lot from Josh Jacobs as Gruden will continue to have his starting running back lead the league in rushing attempts.
2. Cincinnati Bengals (1-2-1) at Baltimore Ravens (3-1) 1:00 PM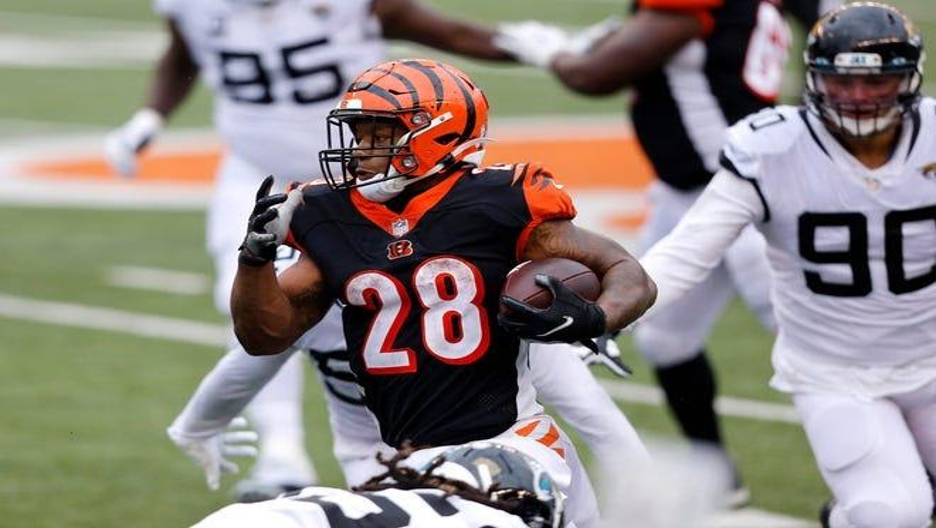 Tim Heitman/USA TODAY Sport
For me, this is a major trap game for the Ravens. While the Bengals come into Baltimore at 1-2-1, all four games have been one possession. They are also coming in with some confidence after a tie against the Eagles, which really felt like a like a win for them, and a victory against the Jaguars. Only four games into his career, Joe Burrow feels like the guy that can be the Bengal's franchise quarterback.
In last week's win, he became the first rookie quarterback in NFL history to throw for 300 yards in three straight games. One of the reasons that Burrow has been able to have success has been the Bengals following the number one rule to help develop a quarterback. That has been to surround him with weapons which they have done with Tyler Boyd, Tee Higgins, and especially Joe Mixon. Mixon's productive rushing game has probably been the biggest cause of Burrow's success as opposing defenses have had to focus more on the run for the Bengals. Combined with an average defense, do not be surprised if the Bengals come out victorious.
The Ravens showed that their dysfunctional loss against the Chiefs was a fluke as they flexed their muscles against Washington. With a trio of running backs and Jackson, the Ravens are top-three rushing offense that opens the opportunities for the passing game for Jackson, Hollywood Brown, and Mark Andrews. For the defense, they are a bend but do not break unit. While this is usually a concern in most years, the fact that the entire NFL has turned in a BIG XXXII with how much scoring there is, it is a major positive. Due to how inconsistent the Bengal's offensive line has been, expect the Raven's front seven to dial up a lot of pressure on the rookie quarterback.
3. Cleveland Browns (3-1) at Indianapolis Colts (3-1) 4:25 PM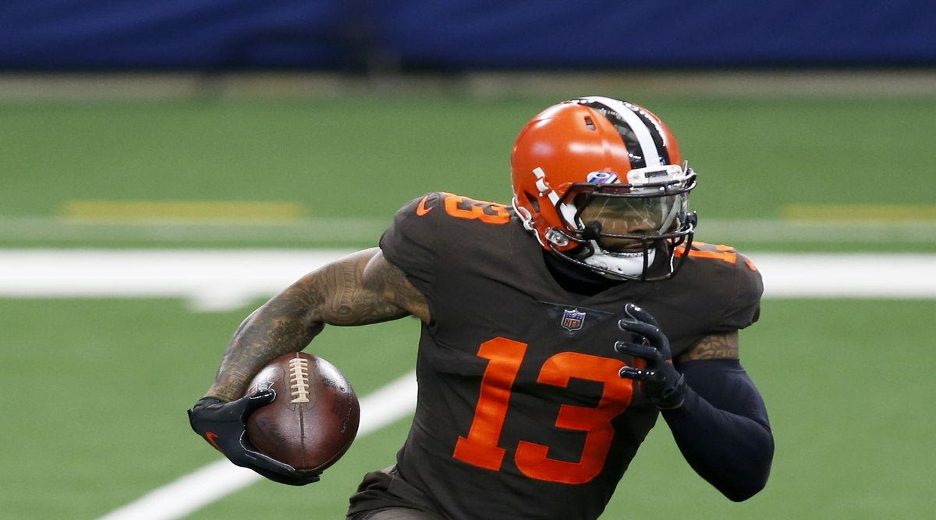 Tim Heitman/USA TODAY Sport
A quarter into the season, the two teams that have been most impressive so far, based on last season's records, have been the Cleveland Browns and the Indianapolis Colts who are both 3-1.
For the Browns, they have responded extremely well since their week one loss to the Ravens. In the last three games, the Browns have found that their path to success is to focus on the running game which opens opportunities for Baker Mayfield in the passing game. While Nick Chubb will be out for "several weeks," the Browns will still be able to rely on Kareem Hunt and D'Ernest Johnson. Even though their defense gave up a colossal 566 yards to the Dallas Cowboys, they created three huge turnovers that made the difference. Lastly, the game changer for this game will be if the Colts offensive line can slow down the Brown's defensive line, led by Myles Garrett.
Just like the Browns who are 3-1 yet still have to play the Steelers and Ravens, the Colts are in a similar battle in the AFC South with the Tennessee Titans. Much like how the Browns have had an impressive defense, the Colts have been possibly the best defense. They have the fewest yards allowed and are top-five in sacks.
On the opposite side of the ball, the Colts have been up and down. Jonathon Taylor and Mo Alie-Cos have been growing while T.Y. Hilton has been inefficient. A major matchup to watch will be if Hilton can break through as he will face Denzel Ward for a majority of the game.
4. Los Angeles Chargers (1-3) at New Orleans Saints (2-2) MNF 8:15 PM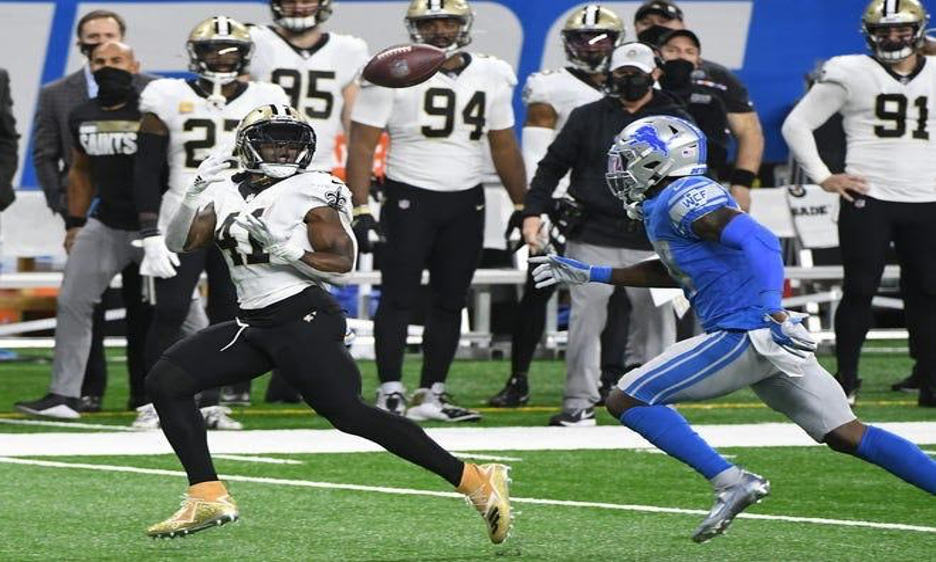 Daniel Mears/Detroit News
Expect a shootout in this Monday Night game. Even though the Chargers have a record of 1-3, they are much better than what their records says. Similar to the Bengals, all four of their games have been one possession. More importantly, the Chargers might have found their franchise quarterback in Justin Herbert. His last game against the Buccaneers was where he really showed what the Chargers could potentially have as he threw for nearly 300 yards, 80% completion percentage, three touchdowns, and an 86.8 QBR.
Even without Austin Ekeler, Herbert will still have plenty of playmakers to get the ball to such as Keenan Allen, Hunter Henry, Jalen Guyton, and Mike Williams. Combine that with a struggling Saint's defense and how well the Chargers' offense has been, Los Angeles is in prime position for an upset here.
The Saints offense has been just as deadly. While being without Michael Thomas, who is uncertain to play right now, New Orleans has been up and down. Their most recent game against the Lions was the offense everyone has expected to see. In Detroit, the well-oiled offense machine put up 392 total yards of offense, including five straight touchdown drives. In addition, the Saints' offense did the little things phenomenally well going 4-4 with red zone opportunities, only having four penalties, and converting on third down 10-14. Just like Tom Brady last week, I predict Drew Brees will also pick apart the Charger's offense with Emmanuel Sanders, Tre'quan Smith, and the best running back in football right now, Alvin Kamara.
Chris Kiely can be reached at christopher.kiely@student.shu.edu.