NFL games to watch for Week 3
Date: September 26, 2020
By: Chris Kiely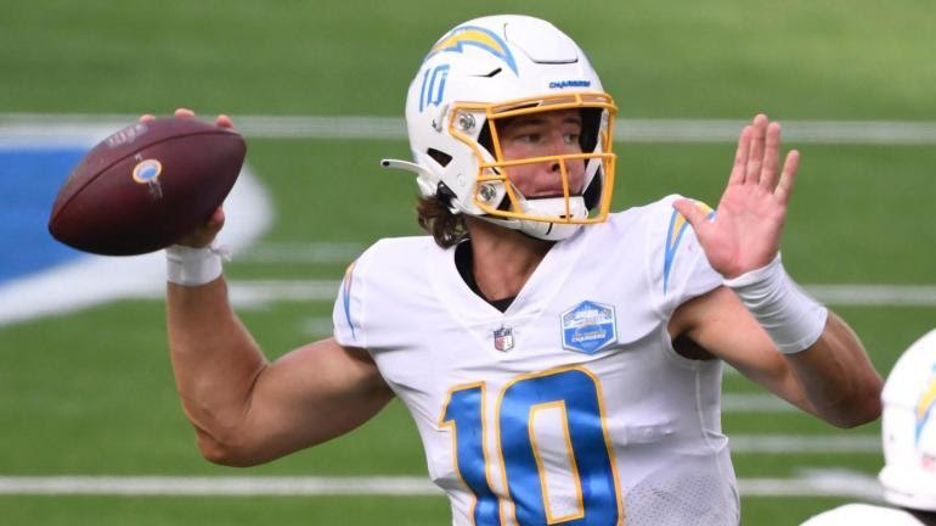 Jordan Dajani/CBS Sports
While I would have loved the takeaways of Week 2 to be either that eight games were one-possession endings, or the Dallas Cowboys making an improbable comeback against the Atlanta Falcons, or the Cam Newton-Russell Wilson dual in Seattle, the major focus out of Week 2 was the injuries across the league. Not only was there an abundance of injuries, the significance of them was appalling with how many were season-ending and how many star players were injured.
From Saquon Barkley to Joey Bosa to Courtland Sutton, the NFL seemed to be plagued with heart-breaking injuries this past Sunday. Now teams like the Broncos and 49ers are now heading into the up and coming weeks depleted and are in mode of survival as it will be some time till their top players return. On the other side, 11 teams are entering Week 3 at 2-0 and 11 teams are entering at 0-2.
According to ESPN Five Thirty-Eight, who did a chart on playoff chances based on record from 1990-2013, teams that start 3-0 make the playoffs 75% of the time and teams that start 0-3 make the playoffs 2%. This emphasizes again that a good start for team in their first four games of the season is incredibly important. In this week's games to watch, here are the four to focus on with teams that are examples of having a focusing on starting off hot.
1. Los Angeles Rams (2-0) at Buffalo Bills (2-0) 1:00 PM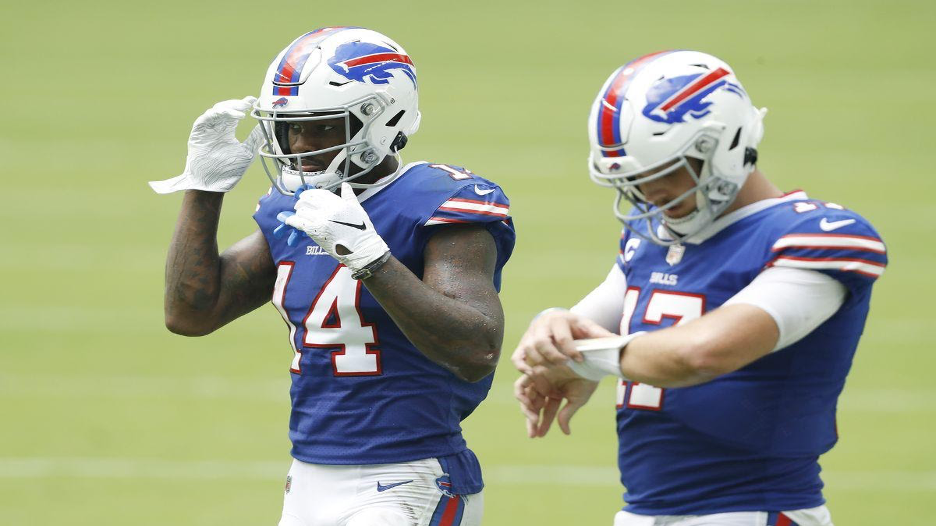 Michael Reaves/Getty Images
Two teams that have been surging in most power rankings are the Bills and Rams. Two weeks in, both have showed their potential to be division winners. Both teams' quarterbacks have been silencing doubters and have shown they are franchise quarterbacks. Starting with the Bills, Josh Allen's development under Offensive Coordinator Brian Daboll has taken off, proving that 2019 was not a flash in the pan but rather a step up. Daboll is not the only person helping Josh Allen develop in the Bill's franchise. With general manager Brandon Beane and head coach Sean McDermott, assets such as second year running back Devin Singletary, wide receiver John Brown and newly acquired Stefon Diggs have also helped develop the young quarterback.
With a stout defense, led by a top-five secondary, the Bills have all the components to make a playoff run that is making the Bills Mafia rejoice with this year's potential. For the Rams, they too have looked impressive so far. Like Josh Allen, Jared Goff came into the season in which many were questioning why he was paid $134 million. So far, Goff has proved it not to be a waste with a 2-0 start and their offense averaging 28 points-per-game. The Rams have also made it a priority to give Goff opportunities this year to take the reins of the offense by revamping its structure. With the replacing of Todd Gurley, the Rams have been distributing the carries to Malcolm Brown, Cam Akers, and Darrell Henderson Jr. Along with Robert Woods and Cooper Kupp, the Rams are making their division almost impossible to pick.
Speaking of the NFC West Division, the Rams, along with the other three NFC West teams, seem to be making non-division games must wins with how difficult their division games are going to be. Lastly, a key matchup focus, as it is every week, is how well Buffalo's line can prevent Donald from wreaking havoc for Allen.
2. Houston Texans (0-2) at Pittsburgh Steelers (2-0) 1:00 PM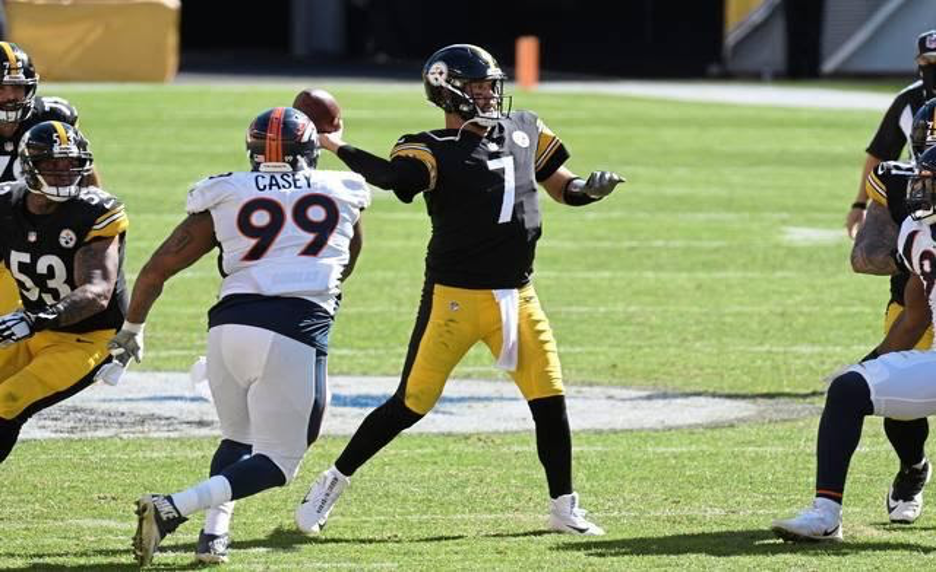 Chris Adamski/TRIBLive
One other team with a hot start has been the Pittsburgh Steelers. For a team that was decimated with injuries last year, the Steelers showed that culture is the epitome of what franchises can be.
Now back to complete health, Pittsburgh has been able to get off to a quick start. The main reason is the stability at the quarterback position with Ben Roethlisberger who has thrown for over 500 yards and five touchdowns. In their passing game, Big Ben has a plentitude of playmakers to throw this yar such as Diontae Johnson, a healthy JuJu Smith-Schuster, James Washington, and rookie Chase Claypool.
In the backfield, the running game is also in good hands with a two-headed monster of Benny Snell and James Conner. On the other side of the ball, the defense is playing like the classic Steeler defenses of old. With playmakers Devin Bush, Terrell Edmunds, Minkah Fitzpatrick, and Bud Dupree, they have stifled the opposing offenses' running games of Barkley and Melvin Gordon III.
While many teams seem to be rejoicing with their September schedule, the Texans have had to go through a gauntlet to start the season. Houston's first three games: Chiefs, Ravens, and Steelers, are most likely against the three best teams in the AFC. Not even into Week 4, and the Houston Texans seem to already be in a must win scenario. If Houston is going to come out on top, their defense must do better than allowing 34 and 33 points as they did in the first two games. Another critical area to focus on for the Texans is if their offensive line can withstand the Steelers menacing defense.
Lastly, Deshaun Watson, who was paid this offseason, needs to improve, and not allow the Texans to play from behind against a huge lead again or their playoff chances could be dwindling already in September.
3. Green Bay Packers (2-0) at New Orleans Saints (1-1) 8:20 PM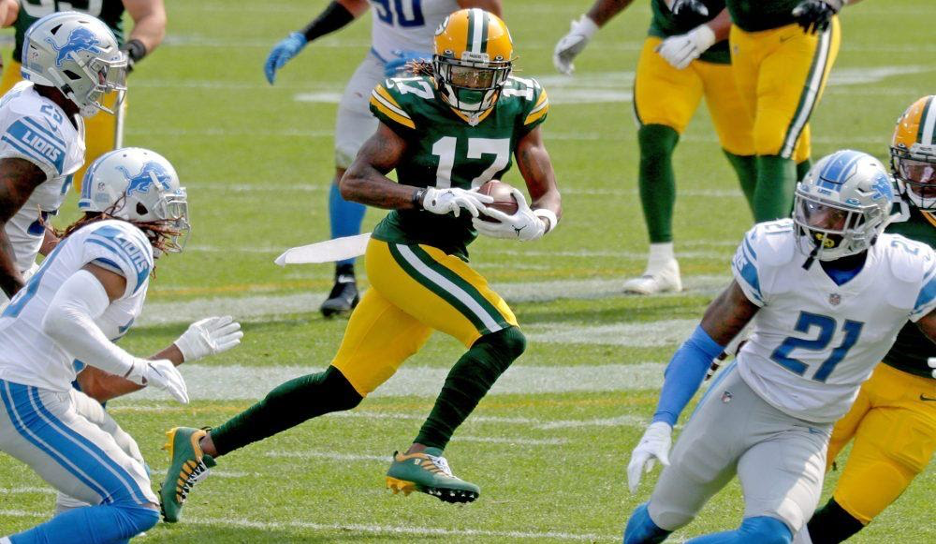 Zach Kruse/ Packers Wire
Sunday Night's Football game consist of two of the best quarterbacks and teams in the 2010s. Now in the 2020s, not much has changed for Aaron Rodgers as he is still playing at a top-10 quarterback level. For Green Bay, they seem to right there with Seattle as one of the best NFC teams. With the drafting of Jordan Love, Aaron Rodgers seem to have been playing with a sense of reinvigoration, showing the Packer's front office that age is just a number. What is not just a number are Aaron Rodgers stats through the first two games with 604 passing yards, six TDs, and a QBR of 91.7 as he has been balling against divisional opponents Vikings and Lions.
With Devante Adams likely out, Rodgers will rely on the other Aaron, Aaron Jones. Last week against the Lions proved what that could look like as he totaled over 200 yards and three total TDs. If their defense can play just average, the offense will pick up the slack as they have the past two weeks.
While Rodgers looked spectacular in Week 2, the same could not be said for Drew Brees. Against the Raiders, Brees looked uncharacteristically inaccurate as he was almost incapable of throwing downfield and was limited to short game passing. Without Michael Thomas for a second straight week, Brees will need to get the ball to playmakers Alvin Kamara and Emmanuel Sanders if they want to hang around with Green Bay and company. The same is going to be said with the Saints defense as everyone, minus Demario Davis, were unimpactful.
Against the Raiders, Darren Waller and Joshua Jacobs were assertive giving the Saint's defense all they could handle and a lot of questions that need to answer. The Saints' defense will need to play a full 60 minutes if they want to stop the Packers, but Rodgers has looked phenomenal two games
in, and I expect that to continue.
4. Kansas City Chiefs (2-0) at Baltimore Ravens (2-0) MNF 8:15 PM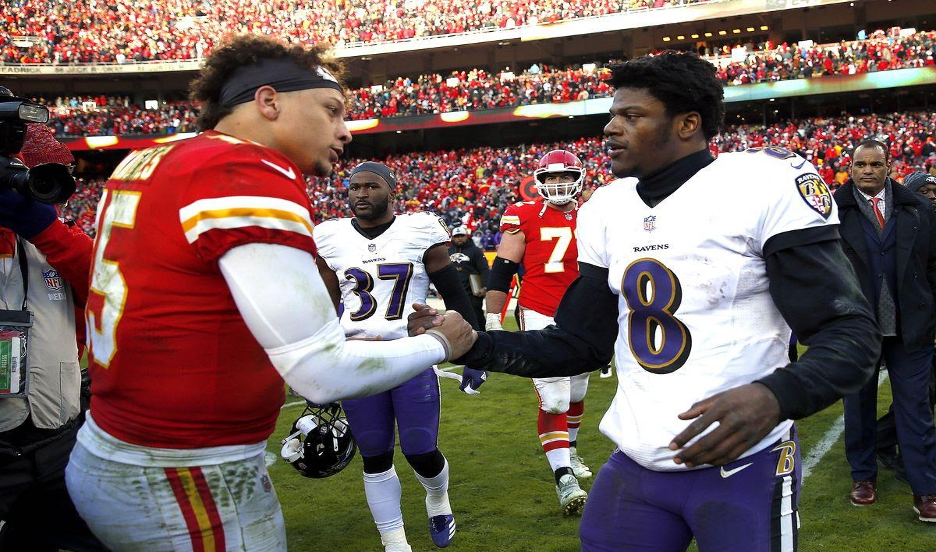 Jamie Squire/Getty Images
The Monday Night game this week is a game that people circle on their calendars when the schedules are first released. Everyone's top two teams in the AFC have proven those high expectations to be true so far. In Kansas City, not much has changed as their passing game is no different from the past two years. Patrick Mahomes has averaged 283 passing yards, and thrown five touchdowns threw two games, with Tyreek Hill and Travis Kelce each catching two of them.
However, the part of the offense that has been getting people's attention is the running game with Clyde Edwards-Helaire who showed his compatibility in this offense with 176 rushing yards through two games. If Edwards-Helaire can continue this production, the Chiefs' offense will be close to impossible to stop. In addition, this is with a quarterback who is not even playing at his best right now.
If you thought Kansas City has looked good so far, the Baltimore Ravens have looked almost perfect. In a league where it is practically guaranteed for every team to have at least one position of need, the Ravens are the closest team to having no areas of concern in any position group.
On the offensive side, Lamar has picked up right where he left off from his MVP season last year. The running game consists of three running backs, Gus Edwards, Mark Ingram II, J.K. Dobbins, that can split carries to avoid overuse. The passing game consists of several receivers to prevent the defense from being fixated on one specific skill player. On the defensive side, they have produced six sacks, allowed only 22 points, and have a turnover ratio of +4. Regardless of the outcome on Monday, both teams will still be the one and two in the AFC.
Chris Kiely can be reached at christopher.kiely@student.shu.edu.