NBA season recap series: New Orleans Pelicans
Date: October 14, 2020
By: Ryan Johnston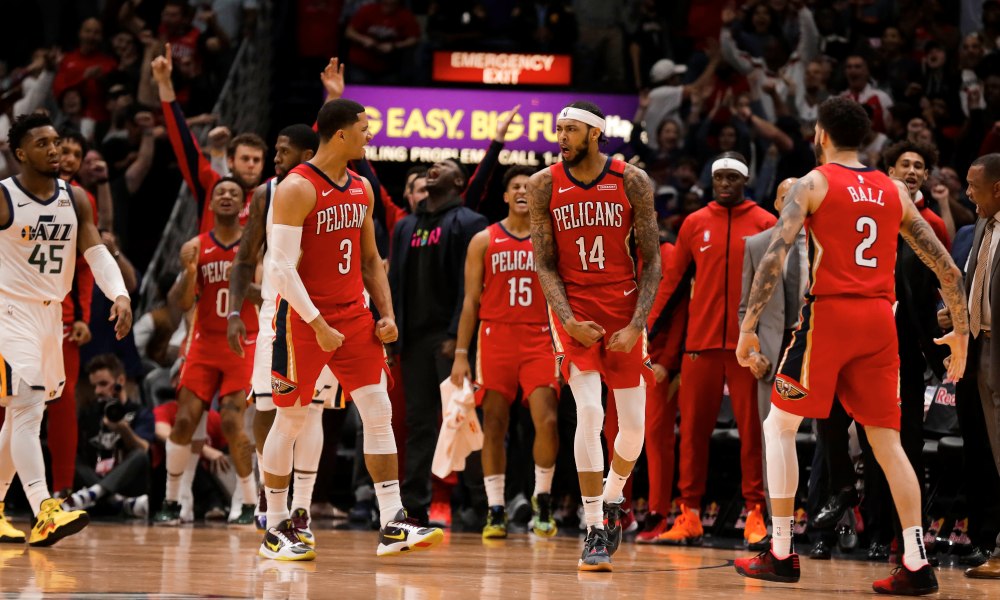 Derick E. Hingle/USA TODAY Sports
This year was a huge transition season for the Pelicans organization. They traded away their established star in Anthony Davis for a load of young talent from the Lakers, including Brandon Ingram, Lonzo Ball, and Josh Hart. However, without a doubt the biggest offseason acquisition was Zion Williamson out of Duke, a generational talent. Despite having a 6% chance in the draft lottery for the No. 1 pick, the Pelicans lucked out and won the lottery.
They elected to pick Williamson with their first pick. However, this season was a turbulent one for the Pelicans as they tried to adjust to playing without Anthony Davis for the first time in seven seasons. Williamson was a huge bright spot for the Pelicans this season.
Despite only playing 24 games the entire season, Williamson put in more than 22 points, grabbed six rebounds, and dished out two assists-per-game for the season. His play was impressive enough for a spot on the All-Rookie First Team, winning the place over players that took part in almost 70 games.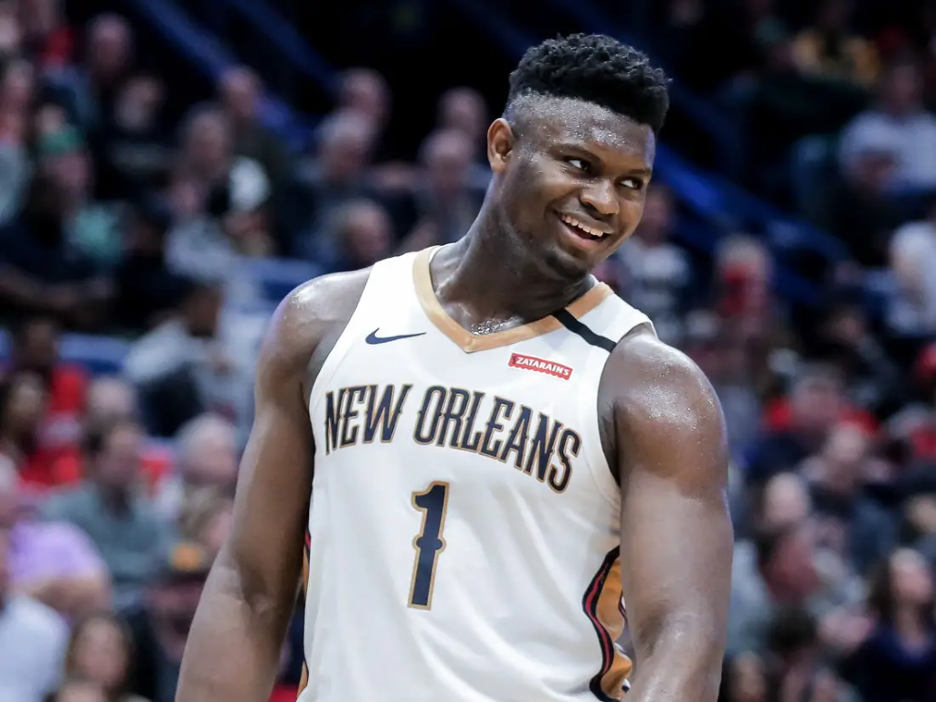 Derick E. Hingle/USA TODAY Sports 
Injuries have plagued him a bit throughout his young career; he missed almost four months after surgery to repair a torn meniscus. However, he proved in the few games he played that he was worth the No. 1 draft pick.
Brandon Ingram also played out of his mind this year. Ingram averaged 24 points, six rebounds, and two assists on his way to his first All-Star appearance and winning the 2019-20 NBA Most Improved Player. His free throw percentage jumped by almost 18%, and his three-point percentage improved up to 39%. His stellar play this year cemented his place in the team, and he should be looking for a max contract later this next season.
Jrue Holiday remained a consistent piece on the Pelicans roster. He averaged at least 19 points-per-game for the third year in a row, shooting 45% from the field and 35% from three, his best in the past three seasons. His turnover ratio was especially impressive; Holiday averaged almost three assists for every turnover. Even Lonzo Ball saw some improvement this year, draining 37% of his three-point attempts and increasing his free throw percentage by 15%, even though it's still a dismal 55%.
The Pels touted one of the most prolific offenses in the league this year, scoring upwards of 115 points-per-game largely as a result of having the fourth highest pace in the league this year. The Pelicans' young core showed their skills this year, and with the right coach, this team could be a perennial contender.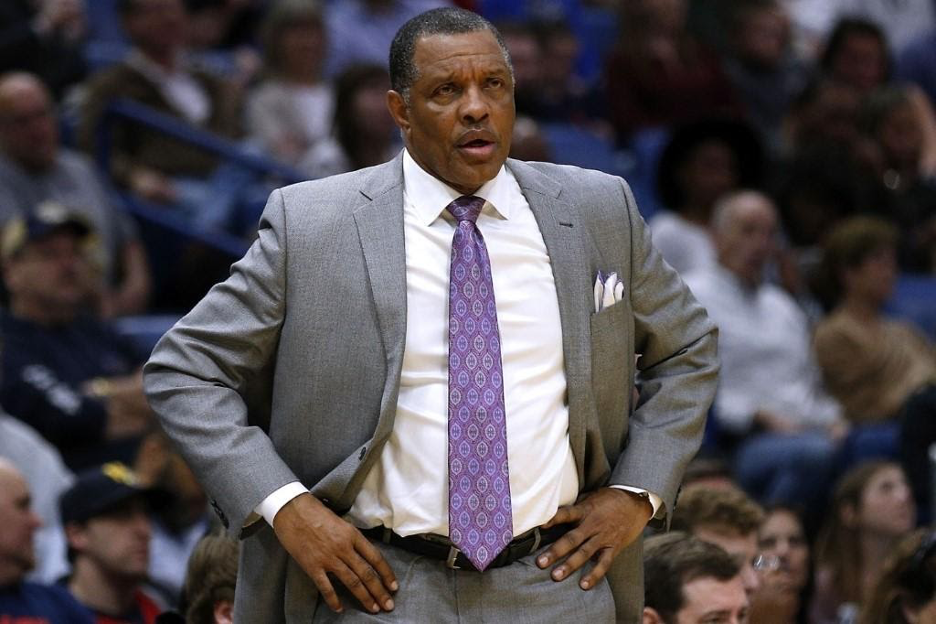 Jonathan Bachman/Getty Images
The low points for the Pelicans were also numerous, however. The Pelicans played very poor defense; in fact, despite scoring around 115 points-per-game, their opponents averaged 117 points against them, the fourth highest amount in the league. Ball, despite shooting well from beyond the arc, only shot 44% for two-point field goals, the 11th worst in the league. He only shot 40% from the field for the season. The Pelicans also didn't have an incredibly efficient offense; they shot the ball well, but they turned the ball over more than 16 times-per-game. Alvin Gentry overstayed his welcome in New Orleans. He was just too timid in his coaching; he wasn't willing to take enough risks.
He consistently pulled Williamson in close games due to a minute restriction, despite needing Williamson to help close out those games for him. He didn't even play Williamson for three out of the Pelicans' last four games and only put him in for 15 minutes in two must-win games. Gentry only played Jaxson Hayes, the Pelicans' other first-round pick, 16 minutes-per-game on average. Hayes was the paint presence the Pelicans needed on defense as a 7-foot-3-inch athletic center, but Gentry refused to employ him more. His poor rotations, especially late in the game, cost the Pels quite a few games, and they made the right move firing him.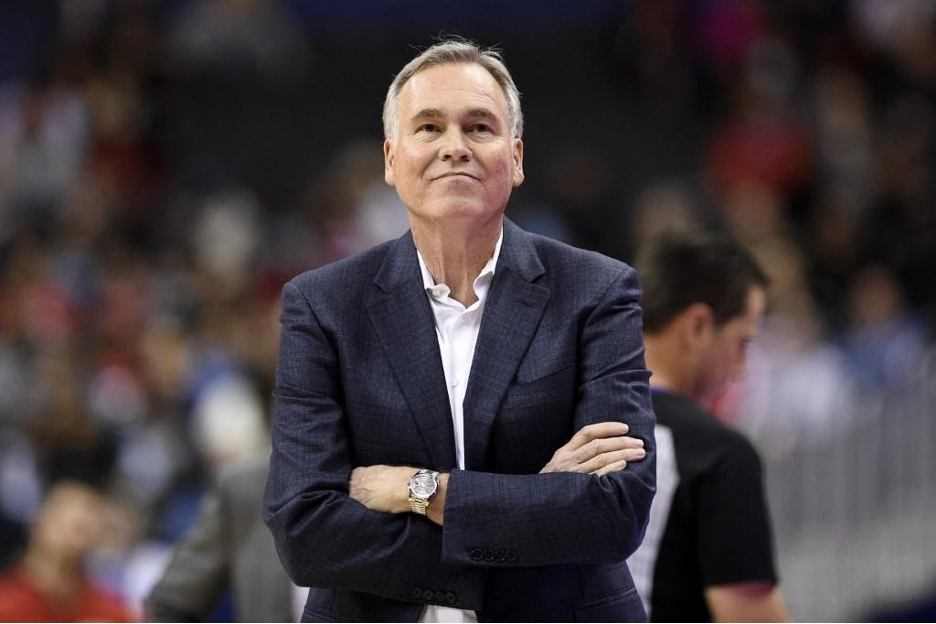 Nick Wass/AP 
The Pelicans need to fill the void in the head coaching job with Mike D'Antoni. D'Antoni would be a great fit for this young team. He plays an even higher pace than Gentry does with his iconic seven seconds or less offense. This would be perfect for the development of Ball; D'Antoni matches almost exactly the style of basketball that he played in high school at Chino Hills High School, the type of basketball that made him such a highly touted prospect. Ball and Williamson could become the Steve Nash and Amaré Stoudemire for the Pelicans, with Ingram being a more skilled Shawn Marion.
Some of the problems the Pelicans endured this year could be exacerbated with D'Antoni, however. His teams are notoriously inconsistent defensively, and his higher-paced offense could lead to even more turnovers with this young team. However, he is a much stronger coach than Gentry, a far more adaptable coach as seen with the small ball Rockets this year, who were surprisingly solid on defense. He could work wonders for the Pelicans if hired. He's not the only coach available, though. The Pelicans have scheduled interviews with multiple other coaches, including Tyronn Lue and Stan Van Gundy. Either of these coaches could be decent fits for the team, but D'Antoni would really take this team to the next level. 
The Pelicans have much to look forward to and much to improve. They made the right move firing Gentry, and if they hire D'Antoni, they could be scary for seasons to come. If they don't hire D'Antoni, they still have the potential to be great. With the talent on this roster, the Pelicans can be serious contenders in the coming years, and they proved that this season.
Ryan Johnston can be reached at ryan.johnston@student.shu.edu.