Mike Trout: The modern-day Babe Ruth
Date: May 15, 2020
By: Michael Daly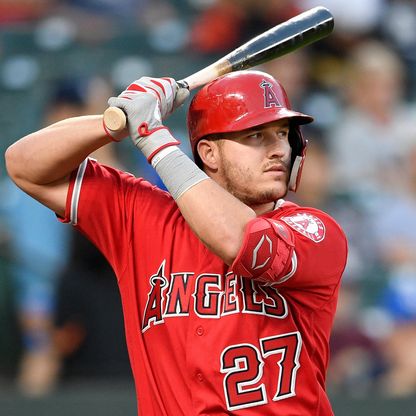 AP Photo/Nick Wass
Baseball is no longer America's most popular sport, nor is it the sport that garners the biggest names. One thing that has not changed for baseball are the world class athletes that dominate the game.
Mike Trout has been Major League Baseball's top player for the majority of the last decade and he does not seem to be slowing down anytime soon. In most time periods, a baseball player of Trout's caliber would be the most famous athlete in the world. In this day and age where football and basketball are constantly in command of the sports news cycle, it is hard for a baseball player to stand out as America's premiere athlete.
When Trout's marketability is compared to global superstars like LeBron James and Cristiano Ronaldo, he falls down a few pegs. Trout is not in as many commercials as James and Ronaldo and he is not a large personality. The glitz and glamour have no bearing on Trout's performance as an elite baseball player. It is shocking that he has avoided the attention of Hollywood, while playing in Los Angeles for eight seasons. What makes him unique and special is how well he handles the pressure of being the sport's best player in a gargantuan media market like Los Angeles.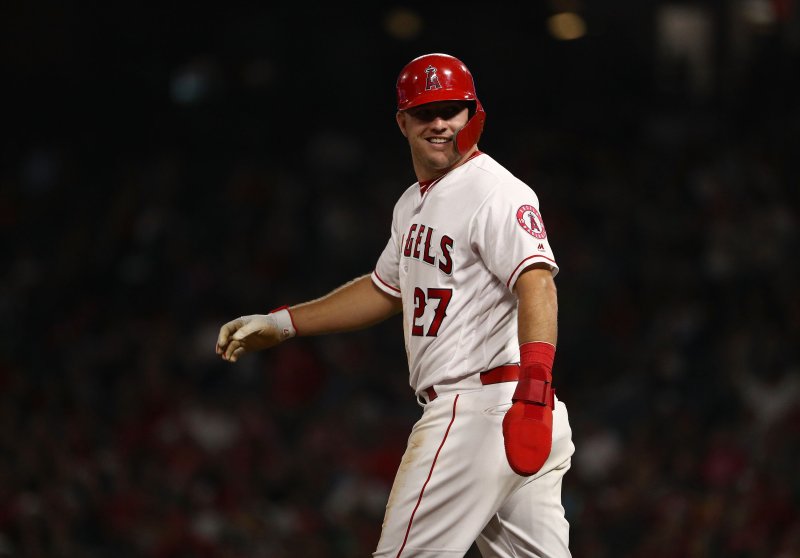 Victor Decolongon/Getty Images
When all is said and done, Trout will end up on the pantheon of Major League Baseball greats. His production and skill level are comparable to the likes of Babe Ruth. Trout is a player that is a perennial candidate for the American League MVP and fans are in awe of his athleticism. Trout is far and away the best player in the MLB and he has produced at a high level for a team that has struggled to make the playoffs on a consistent basis during his career.
What makes him different from the all-time greats of the past is that he is not concerned with enlarging his public image. Trout lets his actions on the diamond do the talking for him, rather than being boisterous in the media like other players do. In July 2018, MLB commissioner Rob Manfred questioned Trout's decisions to be relatively private because of his star power. Manfred received a ton of blowback for his remarks because it seemed that he was criticizing Trout for not marketing himself as much as other athletes.
"If he wants to engage and be more active in that area, I think we could help him make his brand really, really big. But he has to make a decision that he's prepared to engage in that area. It takes time and effort," said Manfred to Sports Illustrated's Jimmy Traina.


For the third time in his career, @MikeTrout is your BBWAA AL Most Valuable Player! pic.twitter.com/gOllaWdcj3

— Los Angeles Angels (@Angels) November 14, 2019
The main priority for Trout is producing on the field and helping the Los Angeles Angels win games. Marketing is not a necessity for Trout. He is still an extremely popular athlete and his legacy has not been impeded by his lack of branding skills. In 2019, Trout won his third AL MVP Award and seventh Silver Slugger Award. This incredible MVP run is something that baseball has never seen before. At 28-years-old, Trout has four second-place seasons in AL MVP voting and one season where he finished fourth in AL MVP voting.
The four second place finishes in MVP voting are tied for the most all-time, and he is the first player in MLB history to have seven top-two endings in MVP races. If Trout continues this pace, his MVP records may never be broken. Through his first eight seasons with the Angels, Trout has 1,324 hits and 285 home runs. With these statistics, Trout will be on track to accumulate 3,000 hits and 500 home runs in about 10 more seasons. His 72.8 career WAR ranks him at 56th in MLB history and he looks to climb that list as the years pass on.
Trout does not need the same global attention as other athletes to prove that he is one of the greatest baseball players of all-time. At age 28, Trout has not even fully entered the prime of his career yet and he already left an indelible mark on the sport. Trout's style of play would transition well into any decade. Major League Baseball has not seen a player consistently produce at this high of a level since Ruth.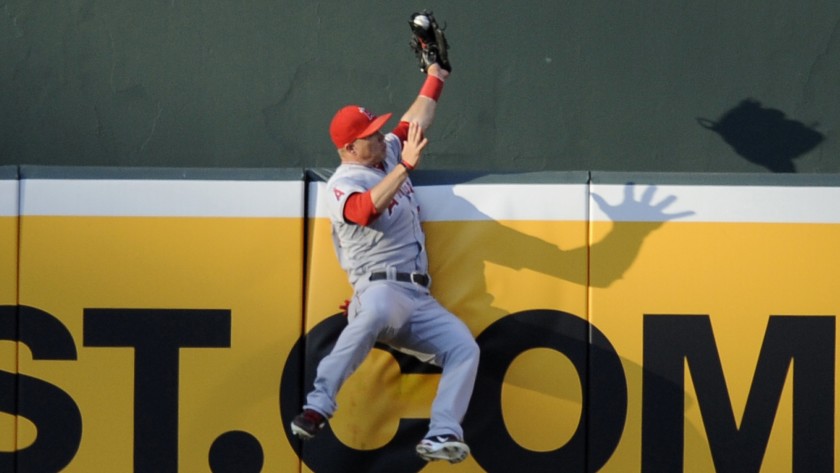 AP Photo/Nick Wass
The major component to Trout's game that sets him apart from everyone else in the history of the game is that he is the epitome of a five-tool player. He hits for power, contact, and he is a threat on the basepaths. In the outfield, he has a cannon for an arm, and he can cover the length of the outfield better than anyone. On June 27, 2012, Trout made a catch for the ages in Camden Yards against the Baltimore Orioles. This spectacular home run robbing grab put Trout on the map, and he has been a defensive force in the outfield ever since.
Comparisons between Trout and Ruth can be made because both players cemented their legacies as all-time greats while they were in the middle of their careers. Ruth pitched for the first six seasons of his career and he switched to a full-time hitter after he was sold to the New York Yankees in 1919. Most people remember Ruth as an overpowering slugger, which he was, but there was much more to his game than just home runs. His career batting average was .342 and he racked up 2,873 hits. There are questions surrounding Ruth that if he never pitched, his hit totals would have been much higher.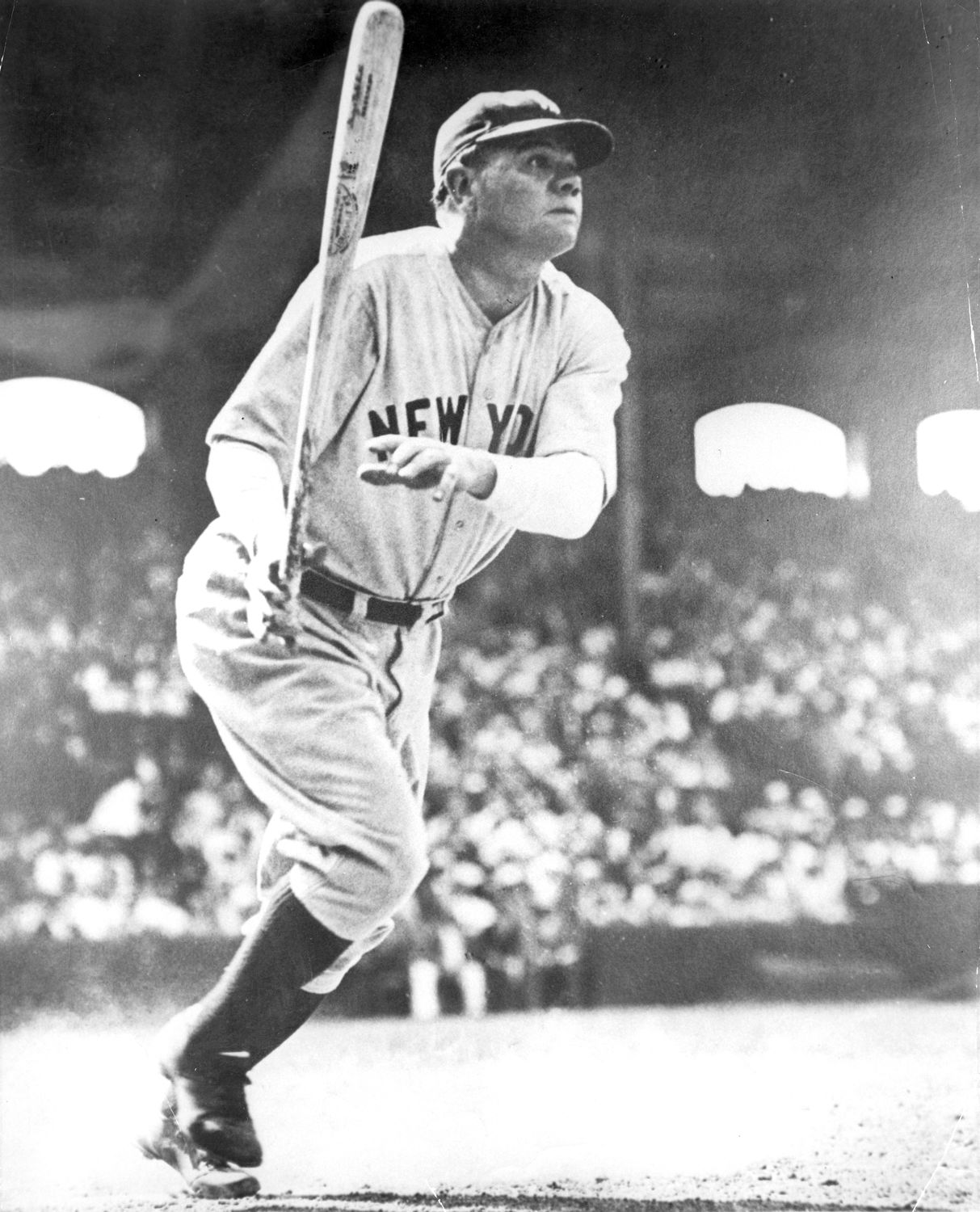 National Baseball Hall of Fame Library
While Ruth was in the middle of his career, he was larger than life. His status grew as the Yankees became a hallmark franchise in the 1920s. Pundits and fans alike recognized that Ruth was different than anyone else that played the game. Almost 100 years later, the same goes for Trout. He is not the same personality as Ruth, but it is almost a given at this point that Trout will be in the running for AL MVP every season.
When Trout's career ends, he will sit comfortably on Major League Baseball's Mount Rushmore. Not many players would be an automatic bid into Cooperstown after eight seasons, but Trout is an anomaly.
Michael Daly is the Station Manager-Elect at 89.5 FM WSOU and can be reached at wsoustationmanager@gmail.com.