Jets trade Pro-Bowler Jamal Adams to Seattle
Date: July 26, 2020
By: Michael Daly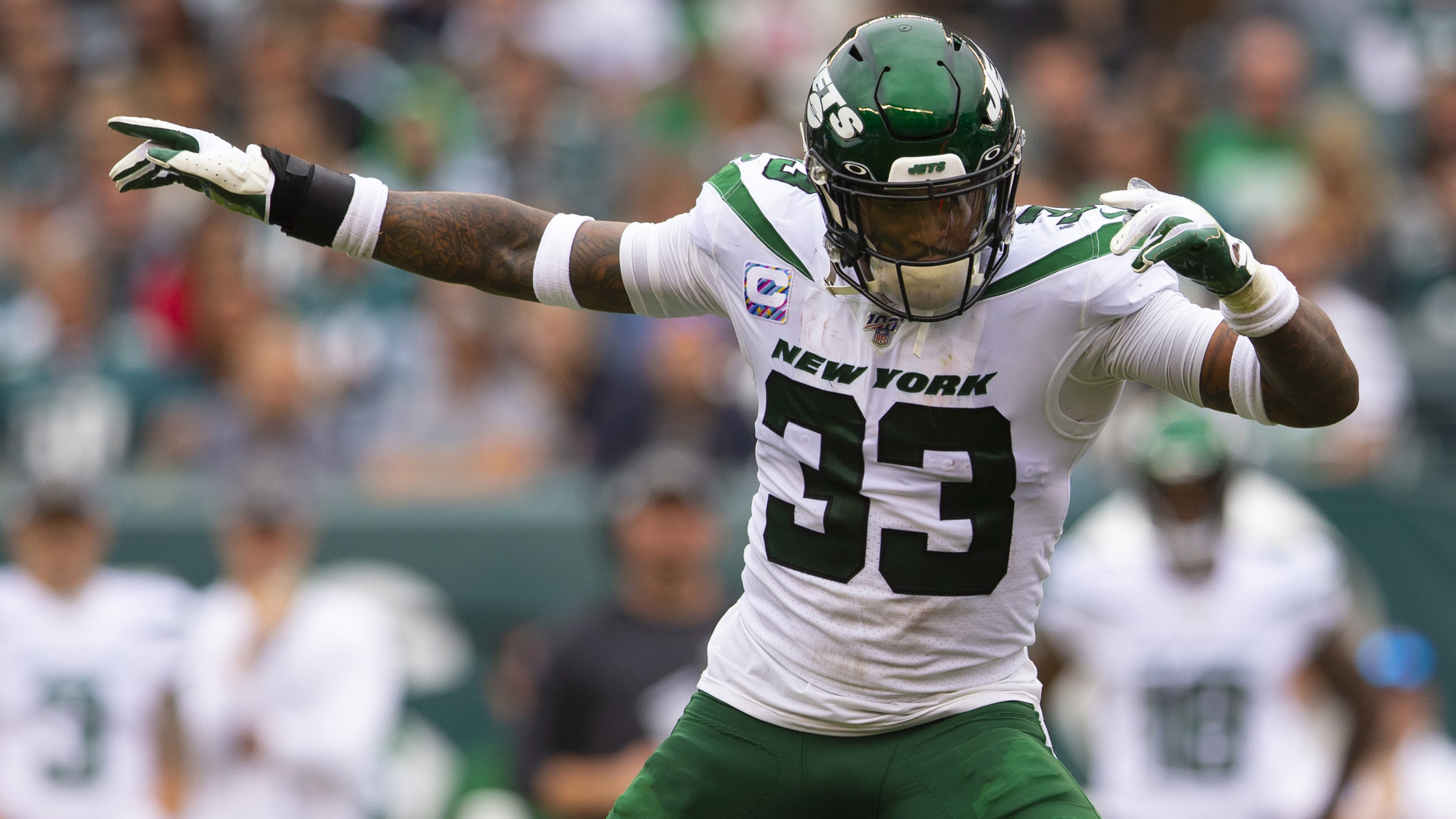 Mitchell Leff/Getty Images
The New York Jets traded All-Pro safety Jamal Adams and a 2022 fourth-round pick to the Seattle Seahawks in exchange for safety Bradley McDougald, a first-round and a third-round pick in 2021, and a 2022 first-round pick, per ESPN's Adam Schefter. The deal is not official until Adams and McDougald pass their physicals.
Trade:
Jets deal Jamal Adams and 4th-round pick in 2022

To

Seattle, in exchange for Bradley McDougald (safety), 1st-round pick in 2021, 3rd-round pick in 2021, and 1st-round pick in 2022, source tells ESPN.

Deal is pending physicals.

— Adam Schefter (@AdamSchefter) July 25, 2020
This transaction comes on the heels of Adams' harsh remarks about Jets head coach Adam Gase's performance.
"I don't feel like he's the right leader for this organization to reach the Promised Land," said Adams to the New York Post's Manish Mehta. "As a leader, what really bothers me is that he doesn't have a relationship with everybody in the building."
Adams requested a trade from New York in June, and he had a list of eight teams that he wanted to be traded to. The Seattle Seahawks were among the eight teams on his list.
Seahawks new defensive star @Prez, per @AdamSchefter. pic.twitter.com/ZxnS8FlSA6

— ESPN (@espn) July 25, 2020
The New York Jets were reportedly only trading Adams for a substantial offer, and the deal they received from the Seahawks fit their criteria. This trade is a major haul for the Jets, who receive two first round picks from a Seattle team that historically trades out of their original first round selection.
The two sides essentially swapped safeties for the 2020 season, which on paper made it seem like the Seahawks received the better end of the deal. The Jets will benefit from having McDougald in their secondary, but the draft picks made the deal worthwhile. McDougald spent the last three seasons in Seattle, and he has nine interceptions in his seven-year career.
For the Jets, this was an offer they could not refuse from the Seahawks. Adams forced his way off the Jets with his recent string of verbal attacks against head coach Gase, and general manager Joe Douglas.
Associated Press
This past week, it was reported that owner Woody Johnson was being accused of making racist and sexist comments. Adams was critical of Johnson's alleged behavior in several tweets.
We need the RIGHT people at the top. Wrong is wrong! https://t.co/iMpPfHzRV9

— Jamal Adams (@Prez) July 22, 2020
Adams leaves an environment with the New York Jets that he disapproved of and now he lands on a team that is a perennial contender to win the NFC West. He joins a solid secondary that includes Shaquill Griffin, Quandre Diggs, and Tre Flowers.
Seattle's defense received a major bolster with Adams joining the team. Adams is an all-around defensive nightmare for teams because he can guard anyone that lines up across from him, and he can rush the passer. The deal between the Jets and the Seahawks seems to please the Jets' management and Adams. However, not everyone on the Jets is happy that Adams was traded to the Seattle Seahawks.
ppl do all the hootin & hollerin to get you brought in, just to leave...lol like people weird yooo, the internet got these dudes doin whatever for attention, even when they tell you sh*t they don't believe themselves

— Le'Veon Bell (@LeVeonBell) July 25, 2020
New York Jets running back Le'Veon Bell aired his displeasure with Adams forcing his way off the Jets. Bell claimed that the pressure from the internet convinced Adams to leave the Jets, despite recruiting Bell to New York in 2019.
It's hard to imagine a captain like Adams publicly condemn his team since he is a leader and the younger players on the team will buy into what he says. The New York Jets had to get rid of their prized first-round pick from 2017, but they avoided any future complications with Adams on the team by trading him to Seattle. Adams will receive a fresh start with Pete Carroll's team in Seattle. Time will only tell what side received the better end of the deal.
Michael Daly is the Station Manager of 89.5 FM WSOU, and can be reached at wsoustationmanager@gmail.com.