Get the Spatula out: It's time for John Fanta's Grilling Tips
Date: July 4, 2014
Folks, I love covering Seton Hall sports, but that's not the only thing I love. There's nothing better than the smell of the charcoal on a grill for me. I could grill for the rest of my month. And so, in the patriotic spirit, I'll keep it short and to the point. When you head to the grill this weekend, don't keep it short and sweet. Make grilling what it's meant to be: an art.
Here are my top ten grilling tips:
10. Make it fresh, never frozen, especially this weekend. Don't sell yourself short. Get the ground beef and work on making the patties in homemade fashion.
9. There's so much more to the beef in a hot dog. The bun's qualities are more than critical. Be sure to lay it in a toaster oven or on aluminum foil on the grill. A little crispiness does the job.
8. Don't make the condiments the lead role. Let the beef stand out and the role characters play their parts.
7. Melt the cheese. This is a no-brainer. Don't just slab it on at the last moment.
6. Let the meat sit at room temperature a little bit. If you take something out, a steak, for instance, letting it grill when it's cold could make for an uneven balance when cooking.
5. Once something comes off the grill, patience is the key. Let it rest for five minutes and give those juices the opportunity to flow.
4. There's nothing wrong with a little fat on the meat. It adds flavor! And who doesn't like a little fat?
3. The work done before grilling is just as important as the work done during it. Brush off the grill and prepare it for cooking. Don't let charred debris get into the meat.
2. Keep a squirt bottle by the grill to prevent any flames from ruining the meat. Don't just start grilling, sit back inside, and come back out to take stuff off the grill. Let grilling be an art. Patience is the virtue.
1.Know your butcher. If you don't develop a good relationship with your coach, your success on the court won't be good. Well, the same goes for who you're buying the meat from. My butcher and I even watch a little film of my technique. Practice makes perfect!
What will you be grilling for the 4th of July? Tweet @John_Fanta and @WSOU and let us know! Have a happy holiday from off us on 89.5 WSOU.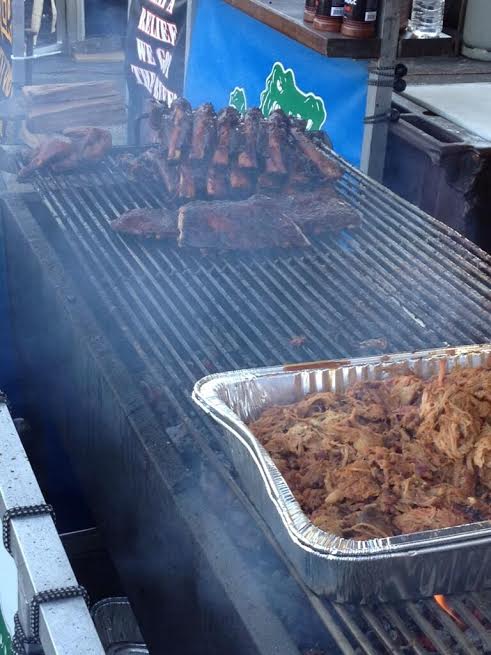 Posted in: WSOU