Album Review: Glorious by Arty
Date: October 4, 2015
By Tim
Former Electrified artist of the week Arty has been promoted! His debut studio album Glorious has been chosen as this month's featured album. The increasingly popular Russian producer made a name for himself through collaborations with industry greats including Armin van Buuren, Above and Beyond, Paul van Dyk and Mat Zo. On his first record, Arty does not disappoint.

The album is a fantastic presentation of different emotions with unwavering passionate energy, right from the beginning with the opener, "Shadow". On the title track, Arty brings in indie pop outfit Blondfire to continue this strong wave with chilling vocals. Conrad Sewell is blatantly begging us to be braver on his "Braver Love" verses, and Arty's melodic brand of trance-inspired house really makes this number magical. These three opening tracks are some of the strongest for a studio album in recent memory, and they set the pace for two huge singles about to follow.

"Up All Night" was the first single from the album, released early last year. Pop singer-songwriter Angel Taylor makes this song explode. Her vocal power makes this a huge club hit that still sounds fresh over a year later. Arty's production level reaches a status of perfection at this single and the next; the soulful, progressive "Stronger", featuring gospel R&B singer Ray Dalton, known for his vocals on "Can't Hold Us" by Macklemore & Ryan Lewis. This is one of, if not the strongest point of 'Glorious' and may be one of the biggest records of Arty's career as well as one of my top single releases of the year. The passionate delivery on "Stronger" is unmatched by most songs in the genre over the past five years. The first half of the album ends on "Inertia", a robotic Daft Punk-esque track, and "Closer To You" featuring Clarence Coffee Jr., a deep, funky song that sounds inspired by Arty's close friend and production partner Mat Zo.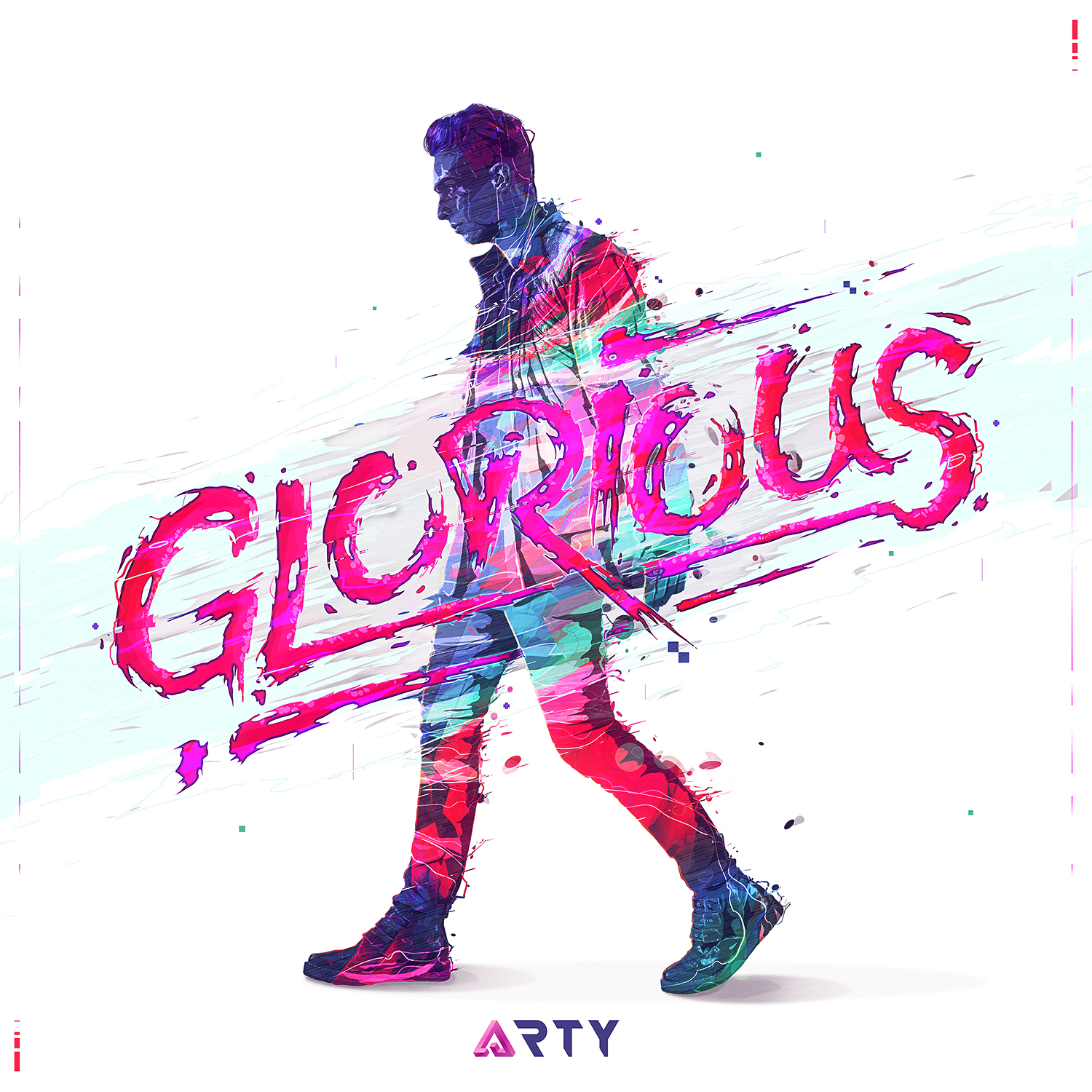 (Image courtesy of this source.)

The second half of Glorious reveals another layer on the slow and steady "Last Kiss". I would say it almost serves as an interlude to "Young Again" featuring Bermuda Star, an almost alternative sounding love song about the popular theme of desiring to be young and in love. "Feel Your Love" picks up where "Young Again" left off, opening slow and progressing to a beautiful, exotic sounding drum beat. On "Pink Roads", Arty delivers a synth arrangement that pulls the listener into the song itself. Coffee Jr. provides vocals again on "Waste Your Time", a motivational song about winning back a lover that raises goose bumps. This funky track is filled with 80s pop influences, but they appear far more classy than cheesy. "Wicked" is an enchanting instrumental track and the perfect segue for the album's final act. 'Glorious' sets on "Poison For Lovers", a deep, almost grimy song about despair in a relationship. Tempo-wise, the album ends right where it began.

Arty's debut is more than solid; it's stellar. On his album cover for Glorious, Arty appears to be walking, but the intensity of the artwork might be a symbol that he is going against the grain. In a world filled with musical clones, Arty is not afraid to experiment, to be bold, to be different, and in the end that is what makes his project so Glorious.
---
Please note that the opinions expressed in this review are the opinions of the writer alone. They do not necessarily reflect the opinions of WSOU, Seton Hall University, nor any of its affiliates.
Posted in: Album Review, Electrified, WSOU Exclusive