Games to watch out for during Week One
Date: September 12, 2020
By: Chris Kiely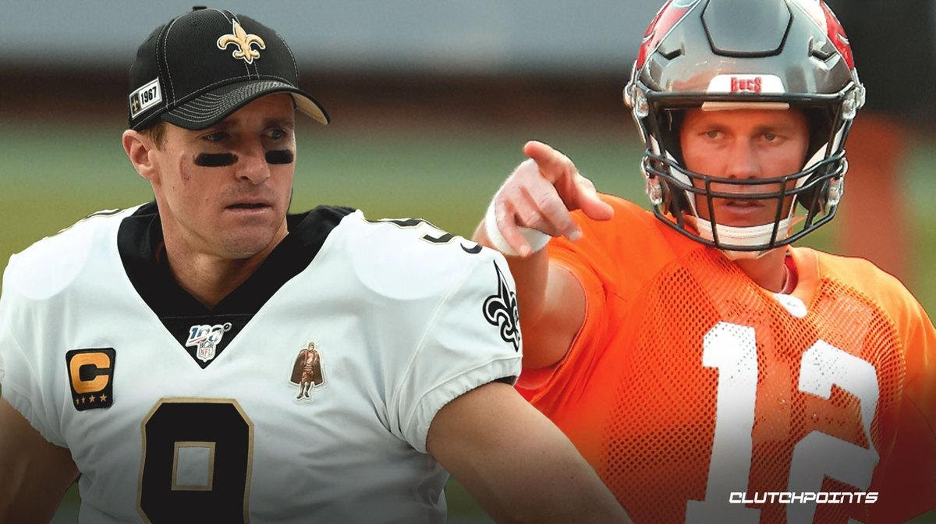 Skyler Carlin/ClutchPoints
After seven long brutal months, the NFL officially returned on Thursday, Sept. 10, as the defending Super Bowl champion Kansas City Chiefs defeated the Houston Texans. If fans were told on Feb. 2 what the world would be like between then and the next meaningful game on Thursday, it would have been unfathomable for people to grasp. Almost no one would believe that there not be an in-person NFL draft in Las Vegas, no preseason games, and that only four teams (Colts, Jaguars, Chiefs, and Dolphins) will allow fans into their stadiums heading into Week One.
However, the National Football League made up with having almost no in-person events for fans to having one of the most eventful off seasons of all time with regards to player movement. This has created a lot of interesting story lines heading into Week One that there are almost too many to focus on. Now it is important to not make large assumptions on teams after just one game on how their season will go, win or lose. Yet here are four games to watch for on Sept. 13 as all of them hold compelling storylines.
1. Cleveland Browns at Baltimore Ravens (1:00 PM)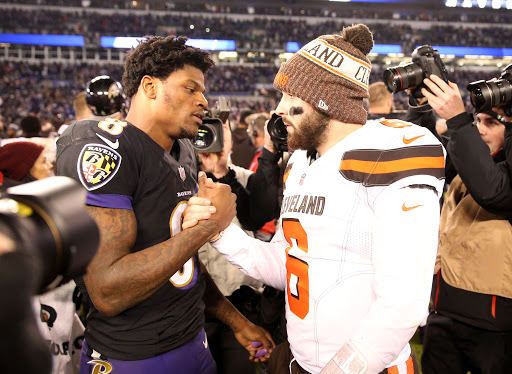 Mary Kay Cabot/ Cleveland.com
Of the nine 1:00 games, this one is the most interesting as both teams have big dreams coming into this season. For the Ravens, the 2019 regular season was a fun as it can get as they went 14-2, did not lose from October onward, and were led by second year MVP Lamar Jackson. All that fun was dashed in the AFC Divisional Round as the Ravens got definitively humiliated by the Tennessee Titans on their homefield. Now after two straight division titles and Lamar entering his third year, the Ravens have major expectations as their opportunity for a Super Bowl is as good as it will ever get.
With the running game of Jackson, Mark Ingram, and rookie J.K Dobbins, the Ravens have the potential to be the best running team for two straight years along with the passing game options of TE Mark Andrews and breakout receiver Marquise "Hollywood" Brown. It is the same on the defense with lineman Calalis Campbell, rookie Patrick Queen, and rising stud CB Marlon Humphrey. With this much talent, the Ravens have almost no excuses this year.
As for the Browns, they had monstrous expectations heading into last year being given four primetime games with the additions of Odell Beckham Jr., and Kareem Hunt. But with terrible coaching, inconsistent quarterback play, and a load of egos in the locker room, the Browns finished a very disappointing 6-10. After having been immensely humbled, and hiring Kevin Stefanski as head coach, the Browns are a playoff or bust team this year, especially with the addition of a seventh team in each conference in the playoffs. In addition, Baker Mayfield, after having a disastrous sophomore season, needs to prove he is worthy of the No. 1 overall pick or the Browns could be back to the drawing board on finding a franchise quarterback very soon. With how quickly things got ugly for them last year, this game is much more important for the Browns to win just so that the feeling of spiraling into chaos does not happen like it did last year.
2. Miami Dolphins at New England Patriots (1:00 PM)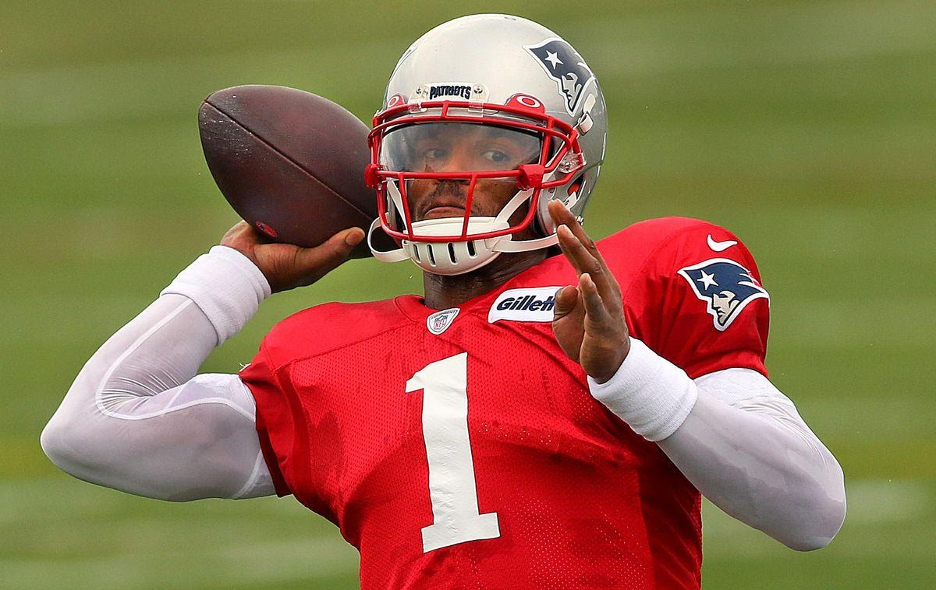 Bernd Buchmasser/Pats Pulpit
The question that people for over two decades that NFL fans have always asked themselves is now going to be answered this fall. That is "Is Bill Belichick completely depended upon Tom Brady to win at New England?" With Tom Brady officially out of Foxborough, Mass., the Patriots had a question of who would be quarterback this season for the first time in quite a while. That question was quickly answered as they found his replacement with Cam Newton. How long Newton will be his successor remains to be unknown as his recent struggles have derailed his former MVP-self the past couple seasons.
In addition, the Patriots have more holes to fill other than quarterback with the departures of WR Phillip Dorsett, LB Kyle Van Noy, LB Jaime Collins, and DT Danny Shelton. However, the Patriots still have a playoff team with the McCourty brothers, WR Julian Edelman, RBs James White and Sony Michel, and the best CB in the league in Stephon Gilmore. Lastly, the Patriots, regardless of what players, will always have opponents timid with the genius mind of Bill Belichick walking the sidelines for the navy blue and silver.
While the Patriots sent a franchise quarterback of 20 years out the door, the Dolphins think they have one of their own walking through the door. Even though Ryan Fitzpatrick is the expected starter for their opener, the Dolphins know their future relies heavily on the shoulders of Tua Tagovailoa as he will most likely start at one point this year. The fins do still have some holes in their team, but they are changing the look of their organization rapidly with the additions of CB Byron Jones, OLB Shaq Lawson, and rookie lineman Austin Jackson. The focus on this game is mainly to see if the Pats are in fact different without Brady, and if the Dolphins are truly on their way up. A season opening win in Foxborough would be a great start for that rise.
3. Tampa Bay Buccaneers at New Orleans Saints (4:25 PM)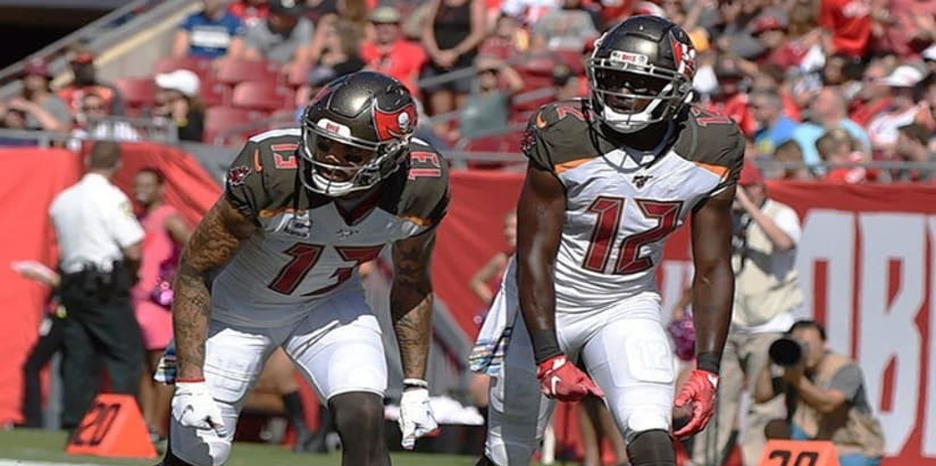 David Carr/NFL.com
If the Browns were the hot pick last year, the Buccaneers are a molten hot pick this year. After having experimented with Jameis Winston for five seasons and not once making the playoffs, management decided to move on with Winston. In doing so, the Bucs made a bold decision with his replacement being 43-year-old Brady. What Tampa has done is surround Brady with an abundance of talent at their skill positions. They include Pro-Bowl wide receivers Mike Evans and Chris Godwin, tight ends O.J. Howard and Rob Gronkowski, and recently signed running back Leonard Fournette.
With Brady, the Buccaneers have put all their chips into these next two seasons as opportunities to win. In a division with three playoff caliber teams, the Bucs' defense will be the X-factor on if their team is a legit contender. With this supposed Achilles heel, Tampa Bay seems to be openly expressing that they are joining many other teams in focusing strongly on powerful offenses. With five primetime games, the Buccaneers are distinctly the new team that is making everyone want to turn their TV on to watch. 
Like Tampa Bay, the New Orleans Saints are mere image. The Saints also have an aging all-time great quarterback in Drew Brees. They too have surrounded him at the skill position with star wideouts Michael Thomas, Emmanuel Sanders, and running back Alvin Kamara. While the Saints have now had three straight years of 11 or more wins, their seasons have ended in devastating fashion in the playoffs. It makes it seem likely that this might in fact be Brees' last chance to win another Super Bowl, an opinion that has been thrown around frequently the past couple of seasons.
Like the two games above, this Week One matchup is vital as they are divisional games that are going to impact massively on whether these teams will be hosting playoff games or playing on the road if they make the playoffs.
4. Dallas Cowboys at Los Angeles Rams (8:20 PM)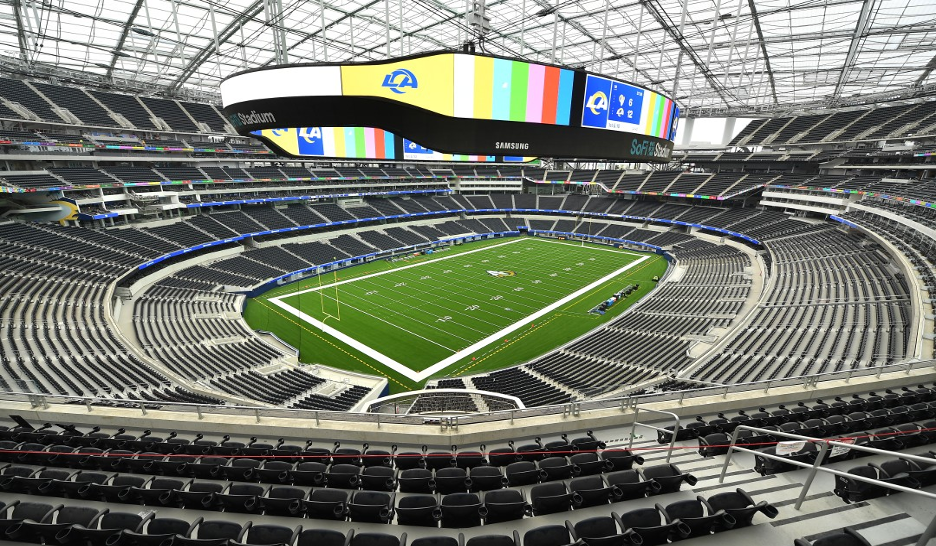 Nathan Fenno/ The San Diego Union-Tribune
Heading into last year, both the Ram and the Cowboys came into the season with the enormous expectations of not only making the playoffs again but going deep into January. Both teams floundered as the Rams went 9-7 and the Cowboys collapsed with a lame 8-8. For Dallas, Jerry Jones finally made the long-awaited decision of firing Jason Garett and hiring Mike McCarthy as the new head coach hoping to finally stop their decade long inability to win big-time games. With a team full of flashy names and Pro-bowl talent, the Cowboys have expectations of going to at least the NFC Championship this year. With the likes of Dak Prescott, Ezekiel Elliot, Amari Cooper, and rookie wideout CeeDee Lamb, the Cowboys should prove once again that they are potentially the best offense in football.
In addition, with the defensive playmakers of Demarcus Lawrence and Leighton Vander Esch, the Cowboys should have little trouble for much of the NFC East but also need to consistently beat playoff-caliber teams that are in their schedule.
Similar to the Cowboys, the Rams also have top tier talent on their team with DT Aaron Donald, and CB Jalen Ramsey among others. However, the expensive contracts their team has been giving are starting to catch up on them to the point where this might be their last year to be in serious contention to go deep in the playoffs. After just being given a $110 million dollar guaranteed contract, Jared Goff needs to show the Rams that he is worthy of it and that last year's season was just a fluke. The same can be said for the offensive guru head coach Sean McVay who is now leaving the honeymoon phase of his coaching career and now transitioning into the wait of meeting expectations phase.
As well as moving into their new SoFi stadium in Inglewood, Calif., the Rams are in a win-now position or their fickle fanbase of Los Angeles could lose interest in them very rapidly. Personally, the Rams are in greater need of winning this primetime game due to brutal schedule as one of the teams in the toughest conference in the league.
Trivia
Q: Between 2016 and 2017, the Cleveland Browns went 1-31 in the span of two seasons. Who was the one team they beat?
A: San Diego Chargers, 20-17 (December 24, 2016)
Chris Kiely can be reached at christopher.kiely@student.shu.edu.